Almost anyone you ask about Kaskade will tell you two things: One, she is the queen (not a queen—but the queen, and don't even think about demoting her to princess). And two, the girl loves her some bananas.
"She eats the inside, and then she eats the peel—she eats the entire banana," said rider/owner Sammy Cohen, 15. "Her slobber is everywhere with it, and then she wants more. If you gave her a big bucket of bananas, she would eat all of them."
Hey, you can't fault a gal for knowing what she likes. Of course, when "Kas" isn't noshing on nanners, she's taking the big eq scene by storm. Last year, she helped former owner T.J. O'Mara win both the Platinum Performance/USEF Show Jumping Talent Search—East (N.J.) and the Pessoa/USEF Medal Final (Pa.) and place third in the ASPCA Maclay Final (Ky.).
With Cohen, who bought Kaskade (Colander—Hauptstutbuch Arabella) from T.J. O'Mara just last year, the 16.3-hand Dutch Warmblood has won equitation classes at Devon (Pa.), the Hampton Classic (N.Y.) and the Winter Equestrian Festival (Fla.).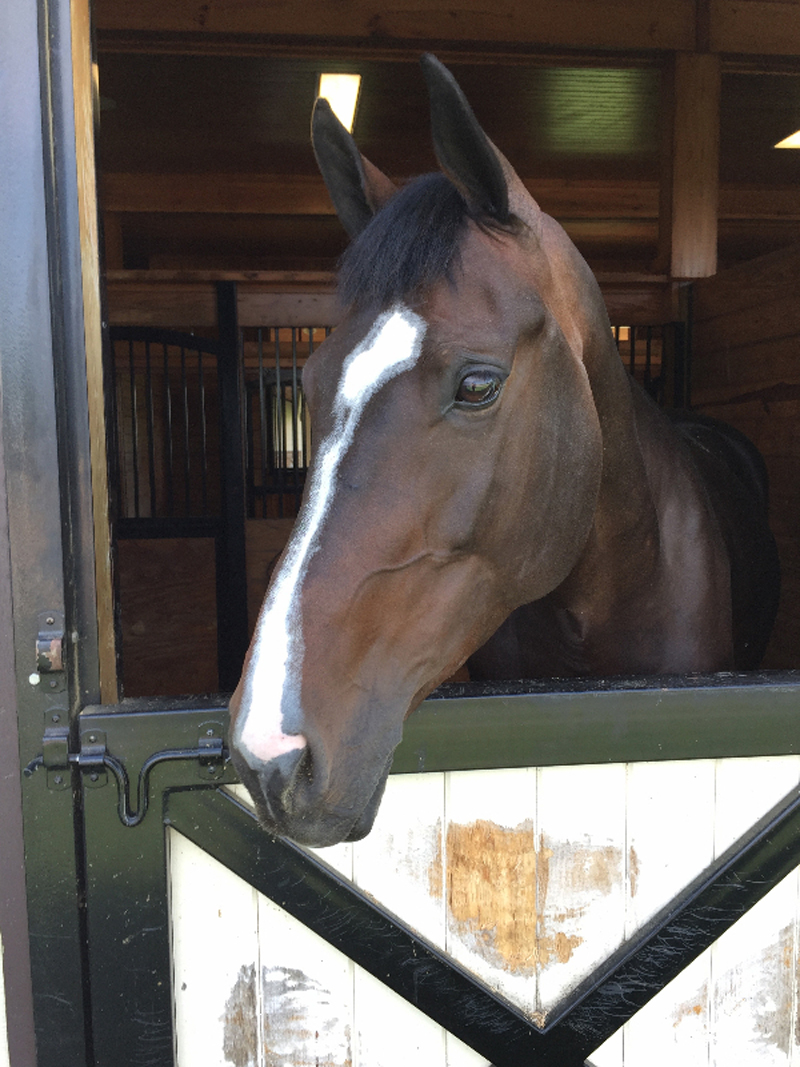 This 11-year-old beauty has completely captured the hearts of everyone around her, too. "We're all obsessed with her," admitted Cohen with a laugh. "We kind of have a little Kaskade family."
So who exactly is Queen Kas? Well, here's a look at the leading lady of equitation behind her stall door:
•  She gets the best of both worlds. She loves her job," said Cohen. "I mean, she loves being at home and being at the barn, but when she has too much off time, she gets a little bit like…she wants to go to a horse show."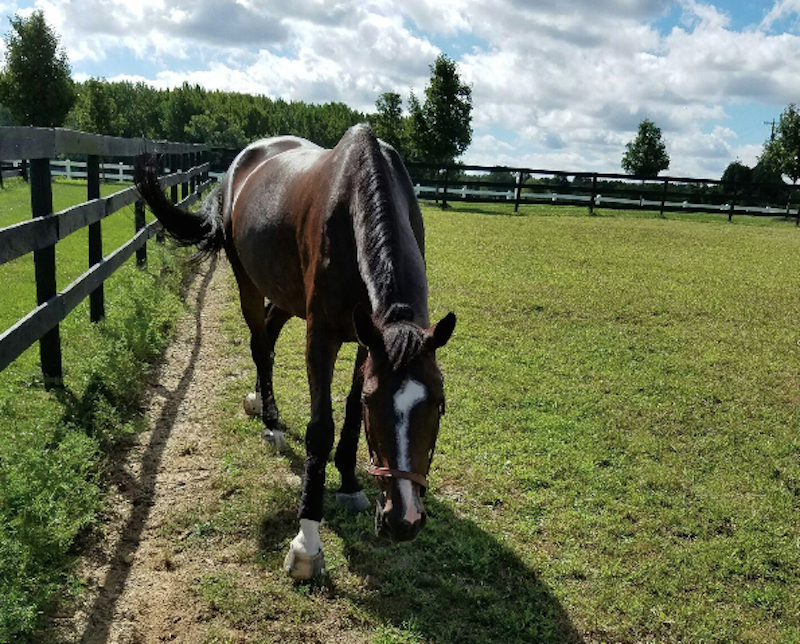 "It was funny, this summer I was away training in Europe with my jumpers, so she had basically the entire summer off from Devon to the Hampton Classic," said Cohen. "So she was having a little vacation until the Hampton Classic, which was her first show back, [and] she was just so excited and she loved being there."
Stacia Klein Madden, Beacon Hill Show Stables' head trainer, completely agreed. "Oh, she really loves to show," said Madden. "She has a great expression, too."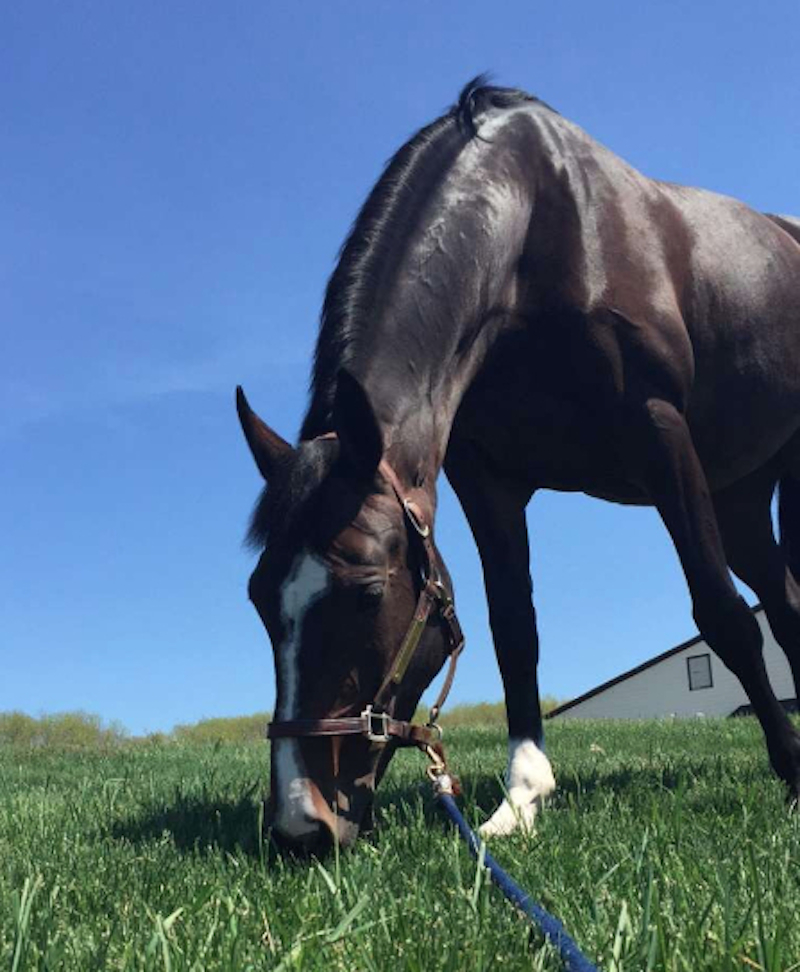 •  Kaskade also loves to be the center of attention. "She wants all the attention," said O'Mara, Kaskade's previous owner/rider. "She walks around knowing that she's the best horse at the barn and she deserves all the attention she gets, so she loves it."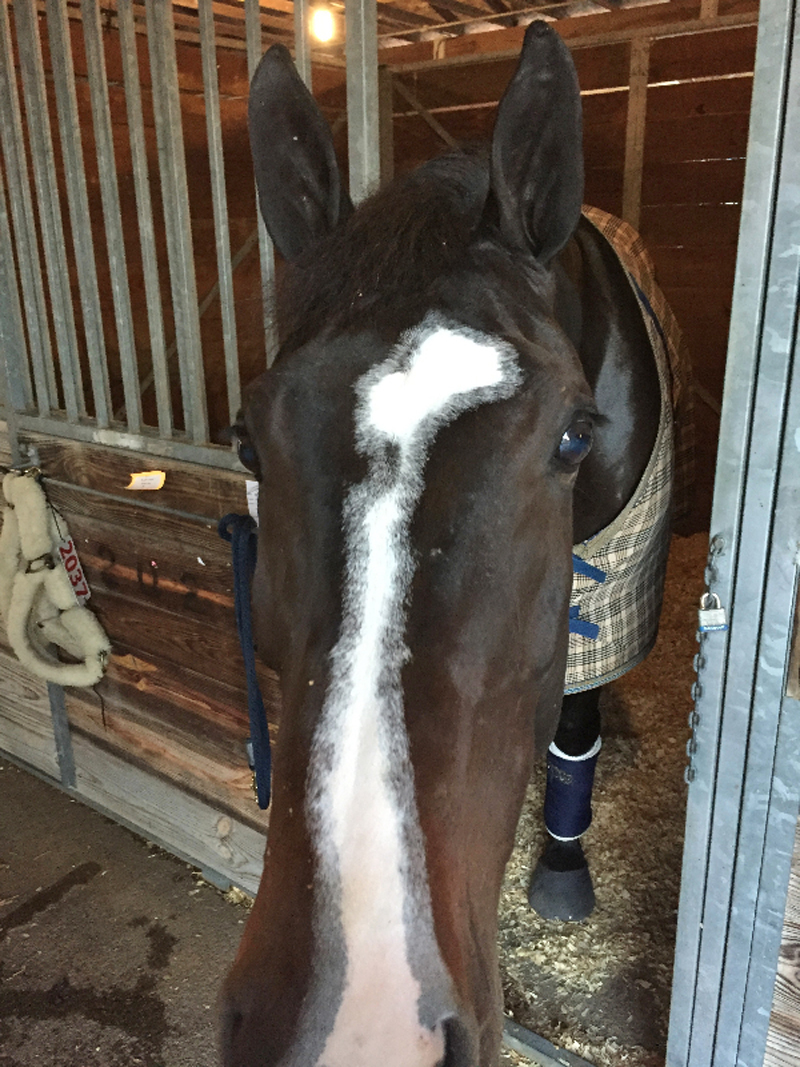 •  And she might be a little spoiled. "If I come into the barn, she'll nicker for me when she sees me," said Cohen. "And if she sees me walking by her, she literally won't let me walk by her without giving her a treat. I have a soft spot for her. She's really spoiled!"
•  Then again, she's not a diva. "She's a pretty easy keeper," said Jennifer Cronin Alesia, an assistant trainer at Beacon Hill Show Stables. "She gets pampered, and she loves being groomed. She loves her treats, and she's used to getting a lot of attention. But she greets everybody from her stall—she's a sweetheart."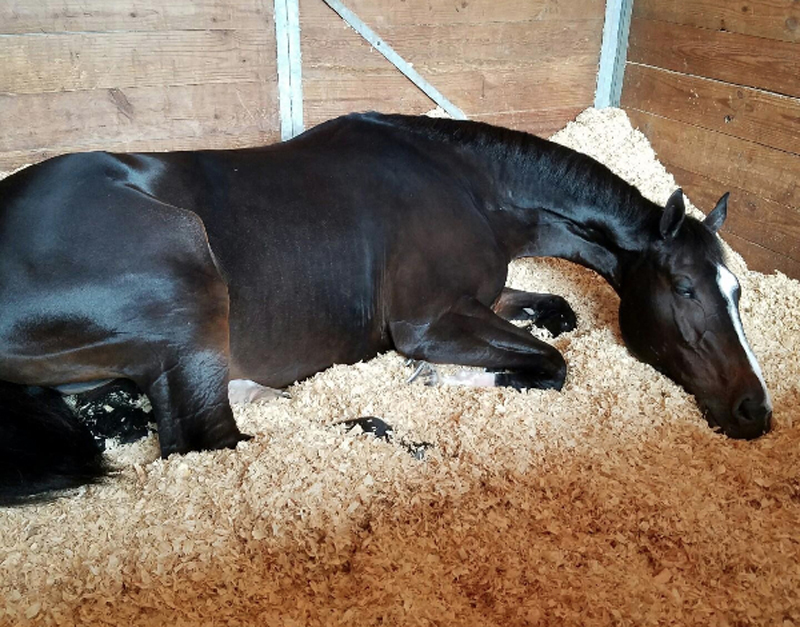 •  She loves attention, but she does have some limits. She gets irritated whenever someone goes near her barrel or girth area, whether its grooming, putting on a girth, or putting down the stirrup.
•  She does have some jealousy issues, though. When O'Mara, who trains with Max Amaya at nearby Stonehenge Stables, came by Beacon Hill Show Stables with his new horse, Queen Jane, Kas was less than thrilled.
"Once [Jane] came into the barn, Kaskade got a little jealous," said O'Mara with a chuckle. "Whenever I had another horse, Kaskade sort of learned to whinny so she would get all the attention. There was definitely a little competition between them—especially two girls!"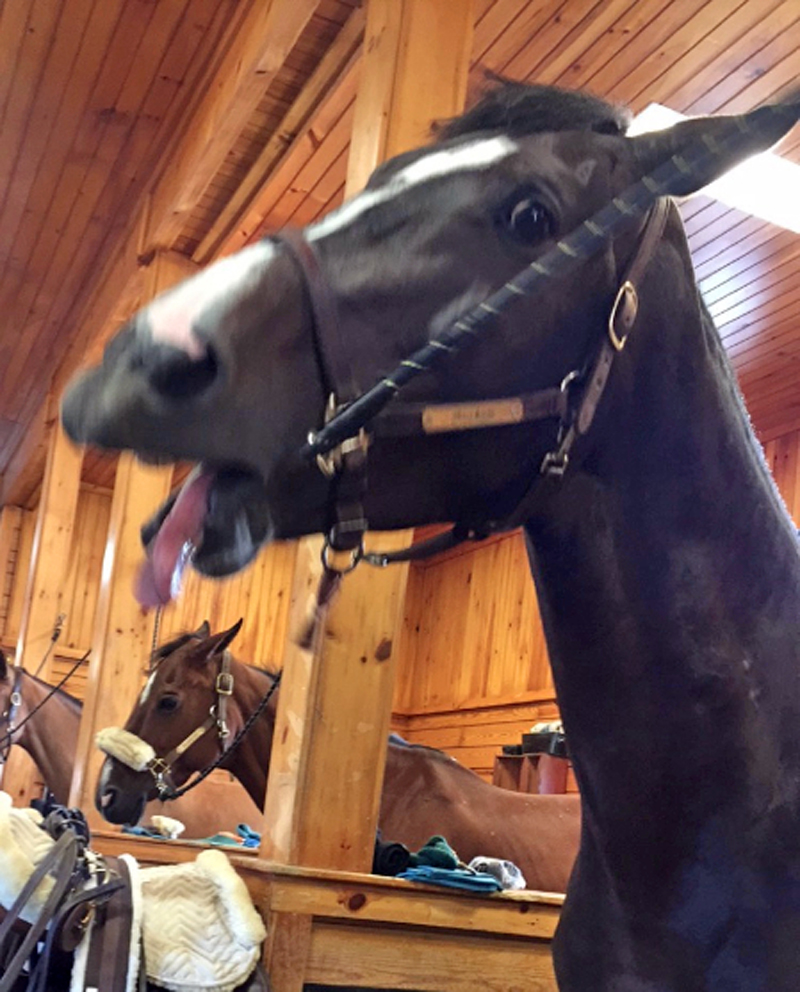 •  That said, she's always a reliable performer. "She really doesn't made mistakes. If there's ever a mistake—which there are mistakes—it's always my fault," said Cohen. "But I know that if I give her a good ride, she'll always be there for me. I never have to worry about her letting me down—she really is just so solid I can always count on her. I know that if I go and ride her well, she'll always be there for me."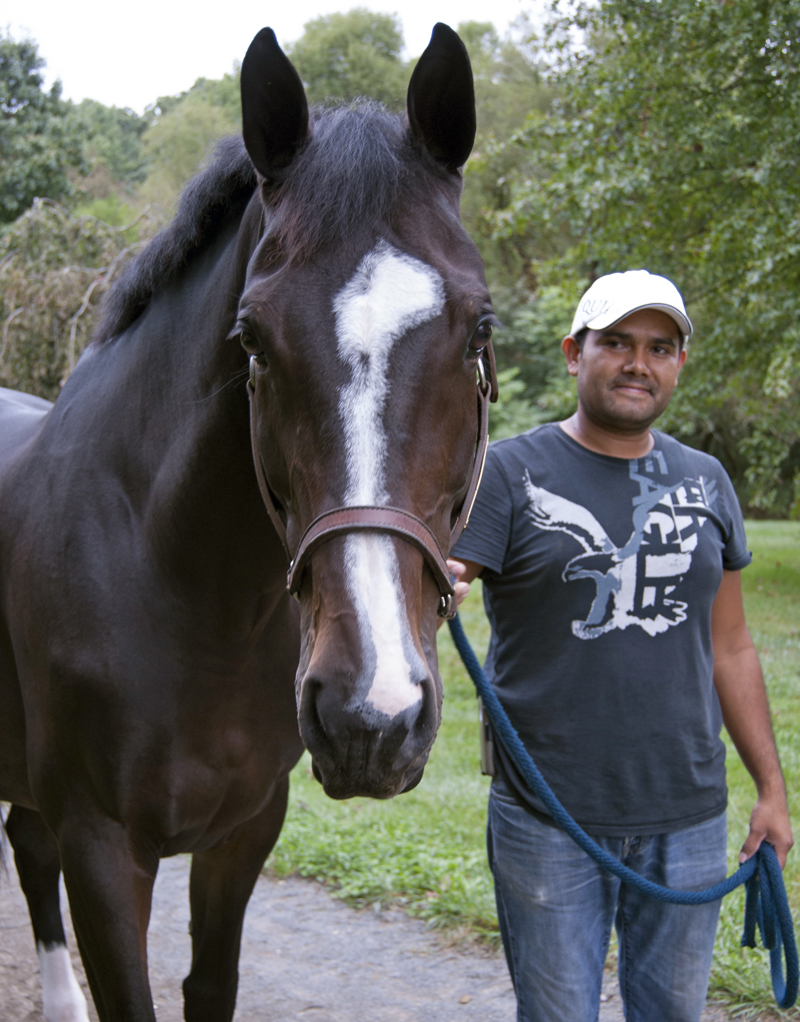 •  And she's beloved beyond belief. "She's basically perfect," said Krista Freundlich, a trainer at Beacon Hill Show Stables. "She's a really smart horse, too. She's lazy at home—like to trail ride and ride around in the big field. She loves being turned out. But when it's time to compete, she's ready and loves it."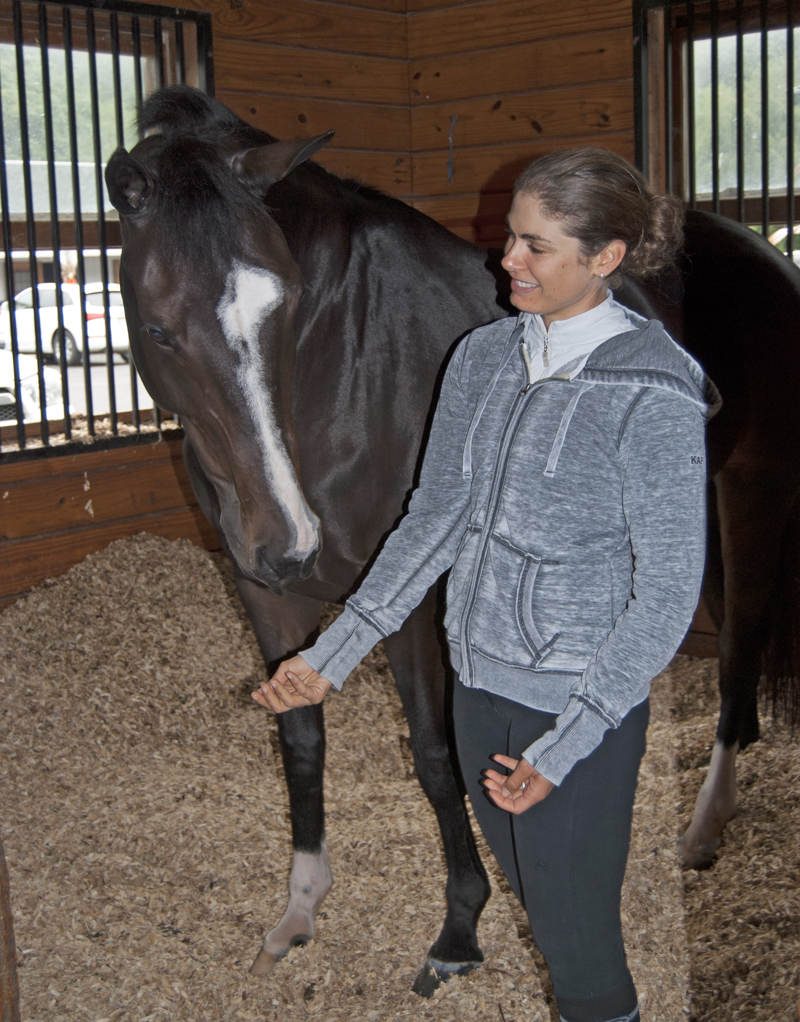 •  Kaskade's previous owner/rider, O'Mara, is good friends with her current owner/rider, Cohen. "I couldn't have been happier to have [Kaskade] go to Sammy," said O'Mara. "She's such a close friend that she knows she can ask me any question any time, and she lets me ride [Kaskade] once in a while.
"People always ask me if I miss doing the equitation," said O'Mara. "I say I mainly miss it because I miss riding Kaskade, but I definitely love seeing Sammy and her going around together. And Sammy has caught on to her very quickly, so I'm excited to see their partnership continue through the years."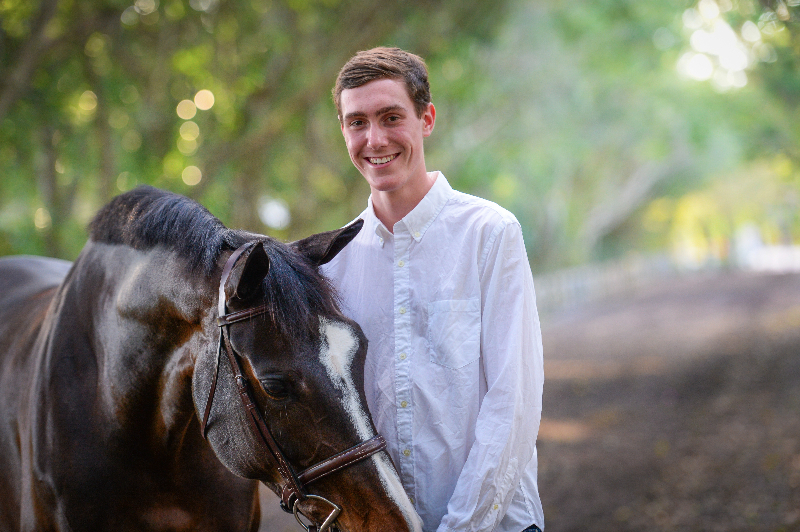 •  Cohen seems to adore Queen Kas as much as O'Mara and everyone around them. When asked what she loved most about the mare, Cohen had difficulty answering.
"That's hard!" she said with a giggle. "Everything? [Beyond that], it would probably just be her personality. Kaskade has such a strong personality.
"It's so hard not to just always want to hang out with her," said Cohen. "I could literally sit by her stall, and she just has so much personality that you wouldn't get bored. She's the best."