When Canadian eventer Hawley Bennett-Awad first spotted Jollybo at the 2015 Galway Downs CCI*** (California) with her former rider Justine Dutton, the bay mare caught her eye.
Little did she know she'd be taking the reins just a short time later.
Dutton decided to sell the 14-year-old British Sport Horse (Jumbo—Polly Coldunnell, Danzig Connection) in 2016, and Bennett-Awad was first in line. On the advice of coach Buck Davidson, she bought the mare, and they've been racking up results at the top level ever since.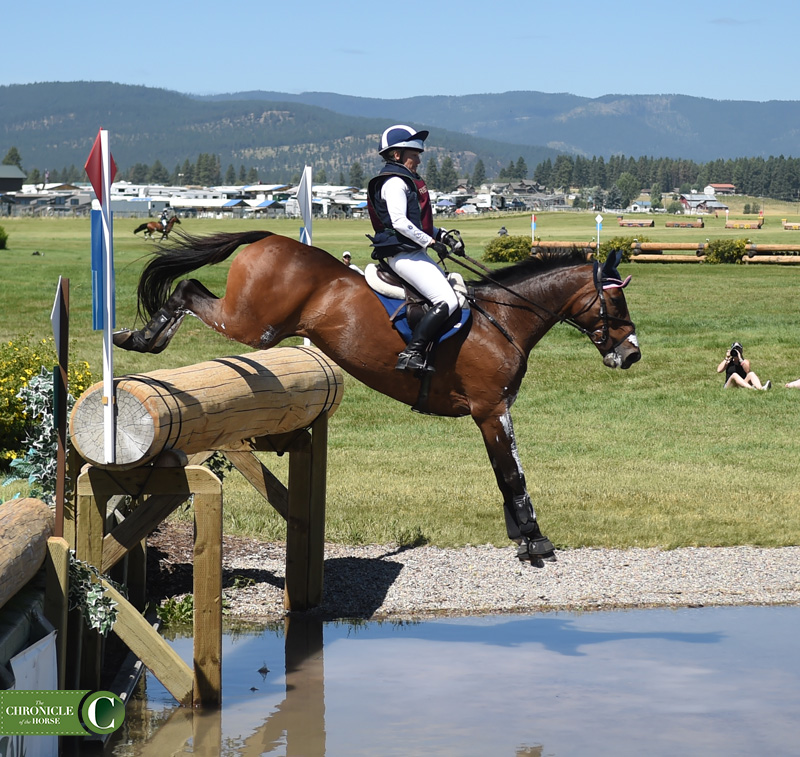 Bennett-Awad and "Jolly" were third at the Rebecca Farm CCI*** (Montana) in 2016 and finished 19th at the Dutta Corp. Fair Hill International CCI*** (Maryland) that fall. They were 12th in the mare's first four-star at the Rolex Kentucky CCI**** last year and are heading to the Kentucky Horse Park again this weekend.
We caught up with Bennett-Awad to learn more about her easygoing mare.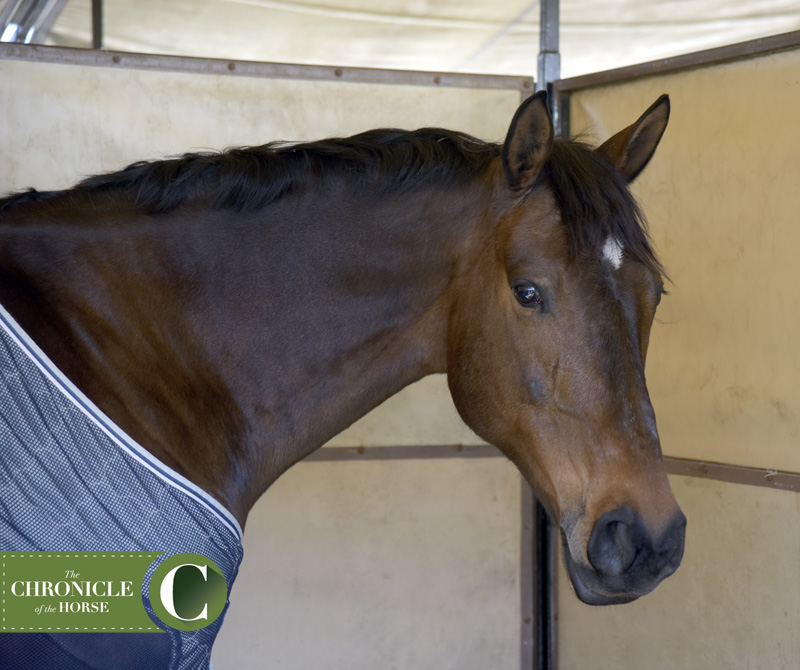 • Jolly loves snuggles and food. "She definitely loves her snacks," said Bennett-Awad. "She loves Gumbits, carrots and Mrs. Pastures Cookies. She hears a bag of the Gumbits, and it's ears pricked."
• Jolly is not mareish at all and can go out with mares or geldings. Right now she spends all night out alone.
"When she was with Justine, she was turned out with her two geldings, but I don't have anyone for her to be turned out with, so she goes out beside my two mares on one side, and High Duty and Hank [Bennett-Awad's retired four-star horse Livingstone] on the other side, so she's got her buddies.
"She and Hank are quite good friends," she said. "They always touch noses when they go out. Hopefully he's giving her some knowledge!"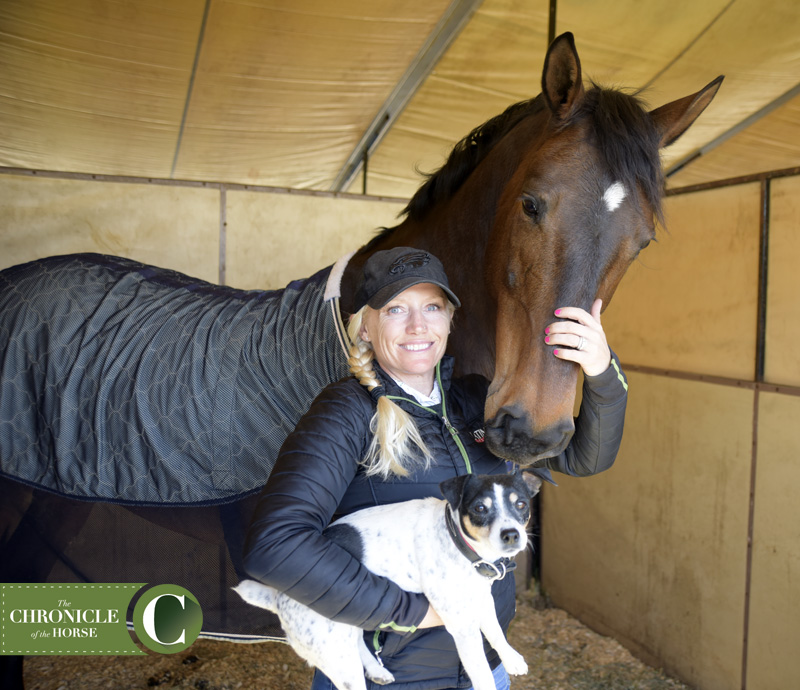 • Jolly is pretty even-keeled according to Bennett-Awad. She's a good eater, drinker and ships well. She's completed a few trips across the country now, most recently a four-day trip to Ocala, Florida, to prepare for Kentucky with runs at the Cloud 11-Gavilan North LLC Carolina International CIC*** (North Carolina) and the Chattahoochee Hills CIC*** (Georgia).
"She's pretty cool," she said. "Overall there are not too many things I would change about her. She's a worker bee. She's quiet in the stall, but when she gets out on course and in warm-up she's all business."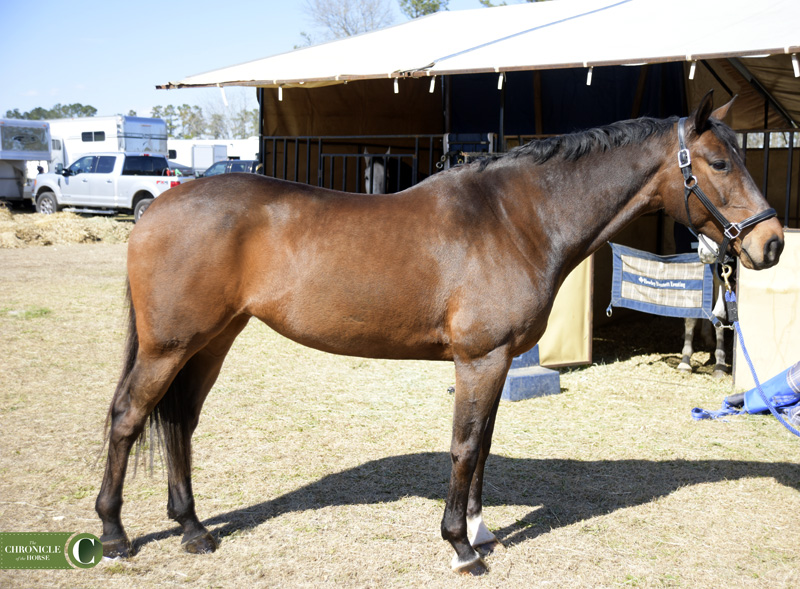 • She's diminutive in size but not bravery.
"She might not be the fanciest horse out there, but she's very workmanlike in everything she does," said Bennett-Awad. "She's a lot smaller than people realize. I'm small, and Justine is small, so she always appears big. She's so uphill and has a big neck, but when you stand beside her she's maybe 15.3. She's little."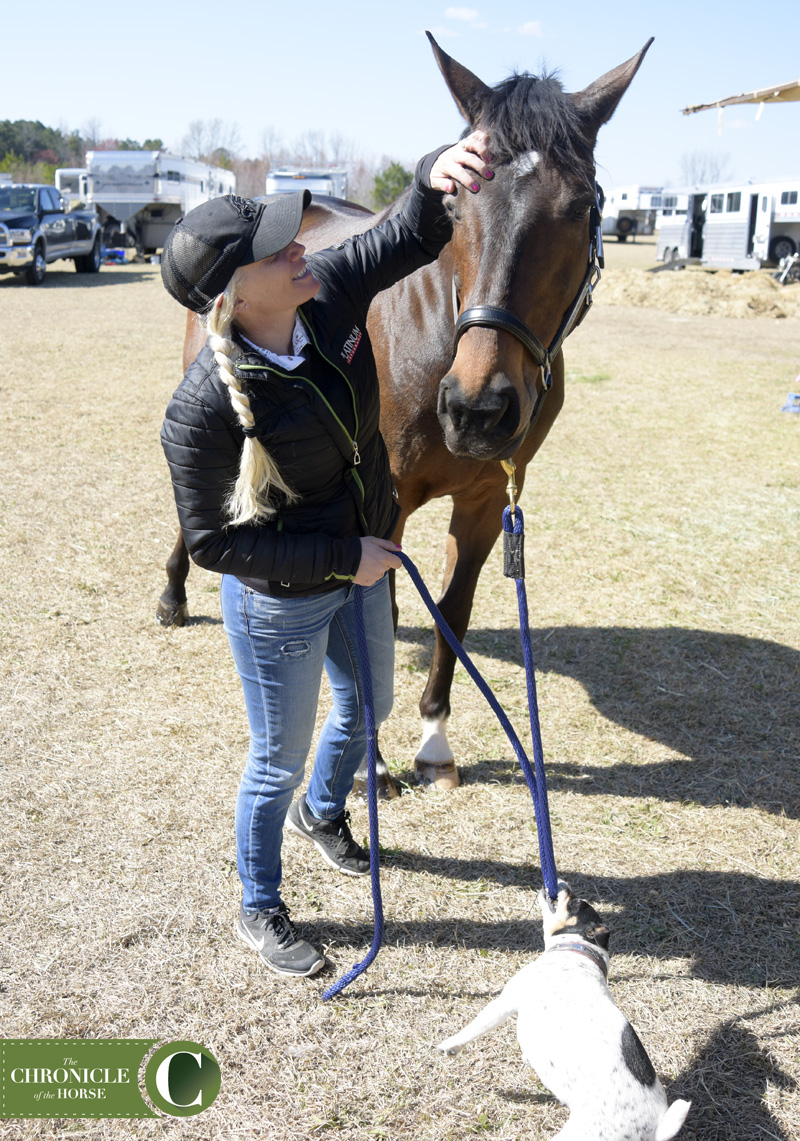 • Jolly is a big-boned girl, so she requires some extra fitness work to get ready for a four-star.
"In the lead up to this to help get her fit, I went to the Trifecta Equine Center where they have a water treadmill," Bennett-Awad said. "Apparently Jolly loves the treadmill. It really helps her because she's a little bit of a heavier girl. I didn't know if she'd get fit enough for a four-star, but at Kentucky last year she did. I wanted to maintain that without pounding on her legs. She does that at least once or twice a week."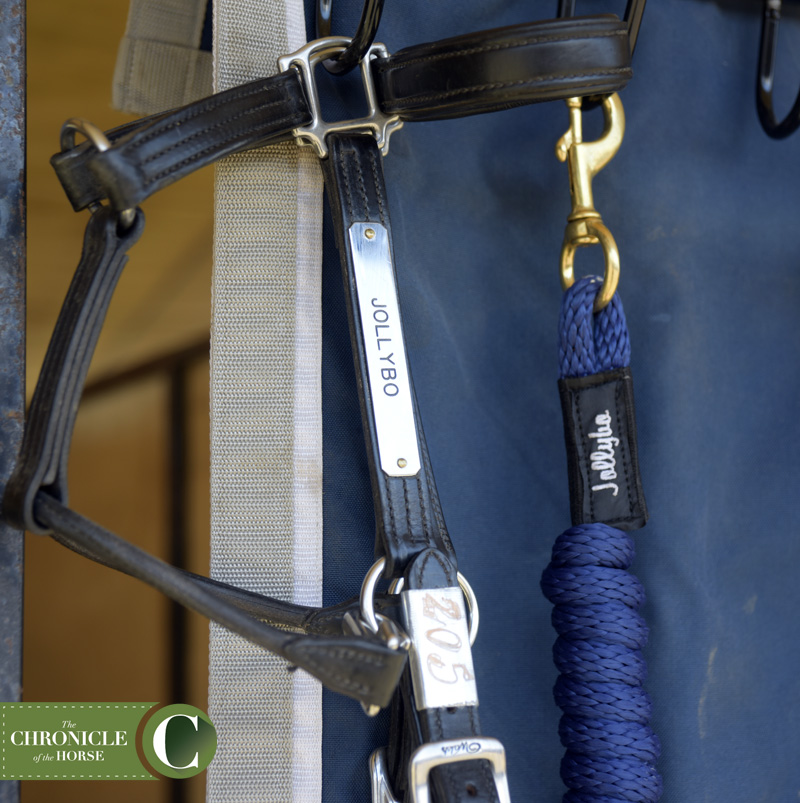 • Although she doesn't like grooming, she does like her massage pad from World Equestrian Brands.
"She gets that every day," said Bennett-Awad. "I think it makes a big difference. As soon as you put it on her, within two minutes her head is down, and her ears are relaxed."
• She goes in a rubber snaffle for dressage and jumping. "Justine did a good job training her, and I'm just trying to keep that," said Bennett-Awad. "I don't like horses that pull, and that's one reason I get along with her really well. She's pretty straightforward, and that's what's nice about her. She doesn't need special shoes; she doesn't need special boots or special tack."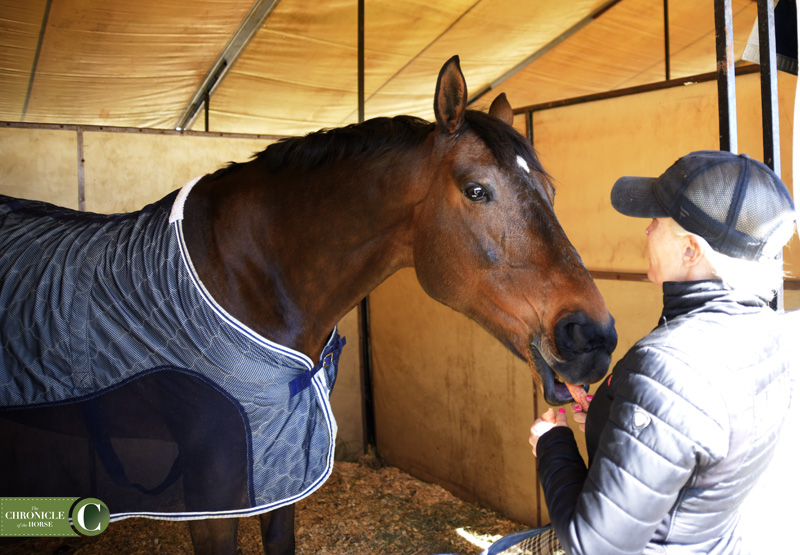 • She's a snacker. "If she could just have snacks all day she'd be good," Bennett-Awad said. "If you look at her, she looks like a little show pony, but she comes out, and she loves the atmosphere. She's a girl. She likes to be told she's good. She likes to be told she's pretty. She likes her treats and presents."
• Bennett-Awad hopes to breed her via embryo transfer in the future. "If I could have five more of her in my barn I would," she said. "We're going to look into that this year. I'm a Thoroughbred girl, and I'd love to cross her with a really good Thoroughbred. I have a baby from The Twain, who's standing at Dragonfire Farm. That's a possibility. At the upper levels you need to have the gallop and endurance, and if there's one thing I could change about her, that's it."
• Bennett-Awad is still pinching herself that she owns Jolly.  "I love everything about her," she said. "Right from the very first time I sat on her, I looked at Buck and just smiled. I just knew she was going to be my ride. She knows my voice, knows me now. I can call her name, and she turns, pricks her ears and always comes. She's low key, and I love her. I still can't believe she's mine. It's weird how the universe works. Justine did such a good job with her. I'm very lucky."