Adrienne Lyle is at the top of her game right now, named to the U.S. Dressage Olympic Short List with two mounts. Along with Salvino, her partner from the FEI World Equestrian Games (North Carolina) in 2018, Lyle also made the list aboard U.S.-bred Harmony's Duval.
"Duval," a 13-year-old Dutch Warmblood gelding (Rousseau—Uptown Girl, Riverman), was bred by Leslie Malone of Harmony Sporthorses, and has been partnered with Lyle since he was 5. Coming off their successful 2021 winter season at the Adequan Global Dressage Festival (Florida), which included winning the CDI3* Grand Prix and CDI3* Grand Prix Special during Week 1 and the  CDIO3* Grand Prix, CDIO3* Grand Prix Special, and the CDIO3* Grand Prix Freestyle Week 10, along with several other top placings, we went behind the stall door with Duval and his groom Monica Stanke to find out what makes this special gelding tick.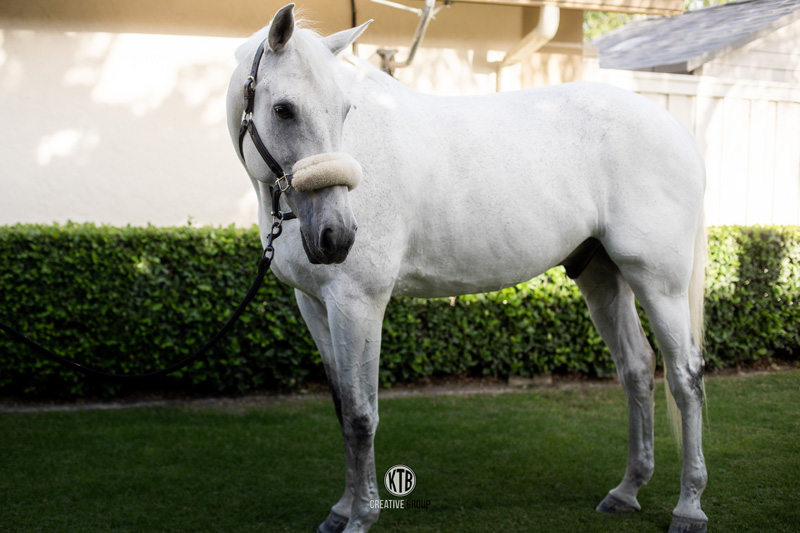 • Stanke explained that the gelding really knows and loves "his people."
"He's super sweet," she said. "But he takes a little while to get to know. Once he knows you, he really puts his trust into you. I just fell in love with him, right from the moment I started working with him. I know you're not supposed to have favorites, but he is mine! He's just got such an interesting character, and once you get to know him he's so sweet. He always nickers at me at night check and loves to be scratched."
• One of Stanke's favorite things about the gelding is the way that he connects with people. "He really trusts who takes care of him, and if it changes, he doesn't really like that. Since I've been with him for three years, he really trusts me, and if he's getting worked up I can be like, 'It's OK.' After that he's like, 'OK. If you're OK, I'm OK."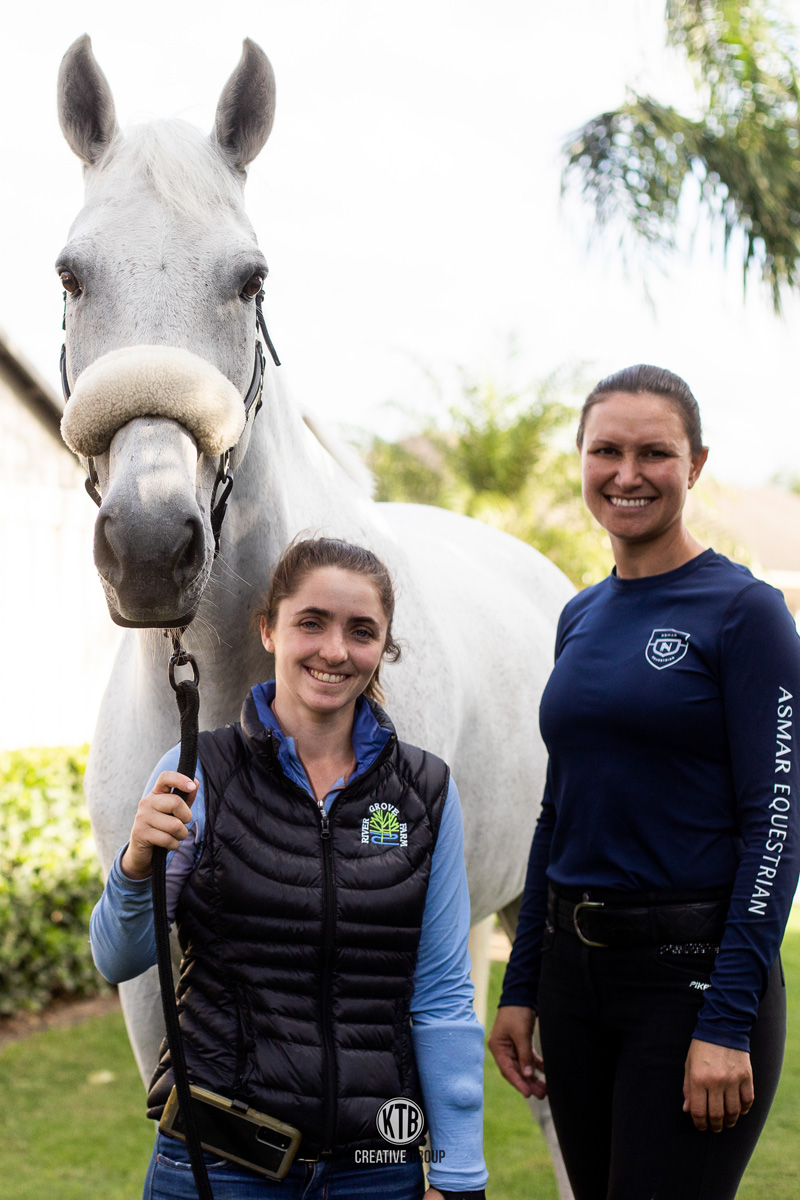 • All of Lyle's mounts appreciate a routine, and Duval is no exception. "He usually gets ridden first thing in the morning, and then goes for a cold spa session," Stanke said. "He will also go for two other walks during the day, just to get those muscles relaxed and moving. We have a hotwalker, but he prefers hand walking."
• Did someone say treats? Of course! Duval loves his bananas.
• Stanke calls Duval a Sour Patch Kid.  "He has so many emotions, and they can really change instantly," she joked. "Like the Sour Patch Kids: Sour, Sweet, Gone!"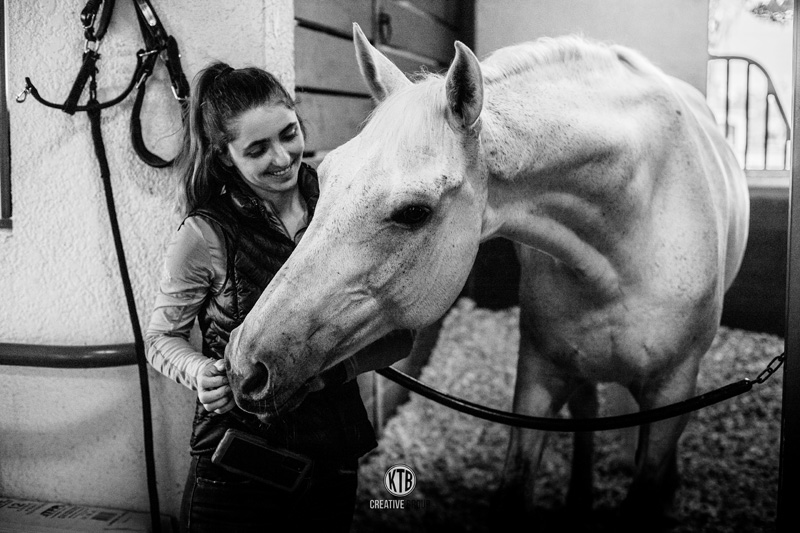 • Duval makes it obvious he enjoys his time in the competition arena, but Stanke noted that he's also incredibly intuitive when it comes to hack days. "Duval knows it when he's tacking up to go for a hack," she said. "He just knows where he's going. It's funny how he's so in tune to those little details, but he really knows when it's time to go for a trail ride!"
• Speaking of competition, Duval knows when that's coming, too. "He knows days before we go to a show," Stanke said. "He gets a few show nerves, but we are always there to reassure him. He really does love his job, so it's always cool to see how hard he wants to work for it."
• Getting to the show is no problem, as Duval is a seasoned traveler at this point in his career. "He's a great traveler," Stanke said. "We couldn't ask for a better one! He knows it and knows the routine."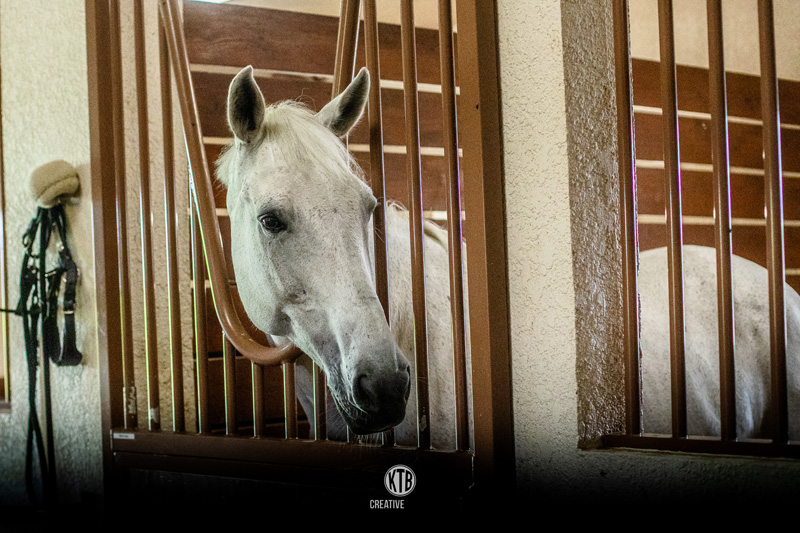 • Though Stanke doesn't travel with Lyle and the horses regularly to international competition, she does groom for the gelding at competitions in Wellington.
"I go to the ones at Global with him," she said. "We go out and hang out by the rings a lot when we're there. He loves to watch the other horses and riders. He'll just sit there; instead of eating grass, he just watches people, things, everything, and takes it all in. So, it's really good for him to be out and about as much as he can, because there is a lot going in that brain. I usually spend all day with him there at the show. It's the same thing there, he loves me being there, reassuring him; 'It's OK, we've got this, you're good, you're talented. You've got this!' "
• Another fun fact about him: Duval knows how to Spanish walk.
• His people's favorite memories with Duval?
Lyle concluded by describing her favorite memory aboard the gelding thus far. "I think that my favorite moment, so far, with Duval was at Aachen [Germany] when we were there in the summer of 2019. It was his first 'big' European debut, and he was super," she said. "He was really overwhelmed by the crowds at first, but when we finally went down centerline he pulled it all together, and it was just an awesome feeling."
"We were so proud, especially since he's American-bred," Stanke added. "Adrienne's had him since he was a 5-year-old and has done pretty much all the work with him, so it's really cool to see him go over to Europe and do so well against so many of the best in the world."
Stanke's favorite memory was the FEI Nations Cup they did last year in Wellington.
"That was not only his first, but my first team event, too. So that was really cool to get to do," she said.