There's a saying that you ask a stallion, tell a gelding and discuss with a mare, and that's the mantra Fylicia Barr lives by with Galloway Sunrise.
Found off Craigslist as a 2-year-old, "Sunny," an American Warmblood (Duty Officer—Coco Chanel), likes things her own and way and likes her specific people.
Sunny, now 13, made Barr's childhood dream come true this spring when they completed the Land Rover Kentucky CCI5*-L. The pair, who won the 2019 Jersey Fresh CCI4*-L (New Jersey) and were leading the advanced division of the USEA American Eventing Championships (Kentucky) after cross-country this summer (a couple of rails in show jumping meant they ultimately finished sixth), now are headed to this week's inaugural Maryland 5 Star in Elkton, Maryland.
We went behind the stall door to learn more.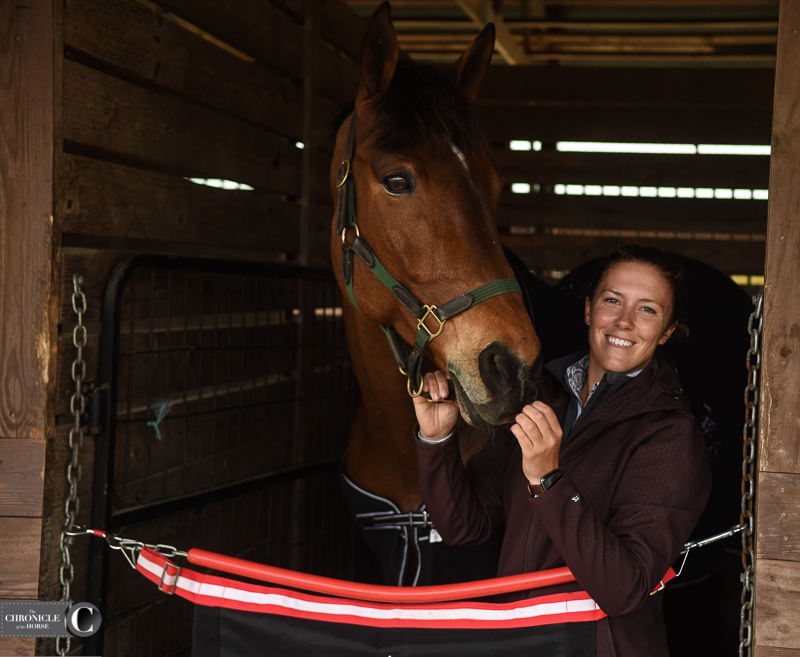 • She is particular about her food. "Her favorite treats are the puffy mints," Barr said. "She doesn't like the hard ones. She's very specific about that. She'll eat a carrot, but it will take her 10 minutes to slowly nibble on it. She's very petite. Same with an apple. You really have to be committed to stand there for a few minutes.
"She's mostly just tricky about her snacks and her grain and her hay," she added. "It's taken us a long time to find a routine that works for her. She gets the [Purina] Ultium Gastric, and that's been good for her. She didn't used to finish all of her meals, and it was hard to keep her from looking too lean. She gobbles that right up."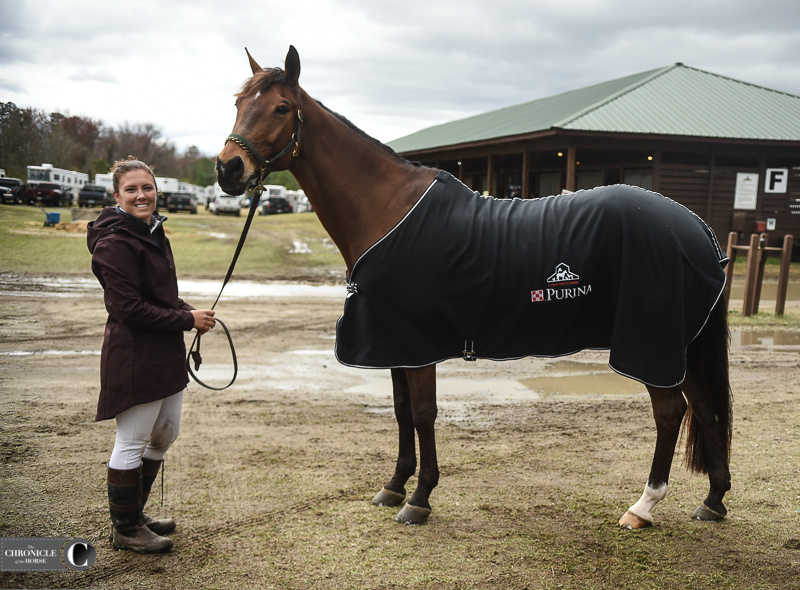 • She knows who her people are.  "She really doesn't like most people," Barr said. "It takes her a long time to warm up to people. When she nickers to you over the fence it feels extra special, or when she comes up to you in the field. She's not a mean horse by any means, but if you walk up to pet her she'll pull away if she doesn't know you. She just generally doesn't show very much affection unless she really cares for you.
"She's a pretty easy going horse at this point," she added. "She likes what she likes, and just wants to be left alone when she needs that."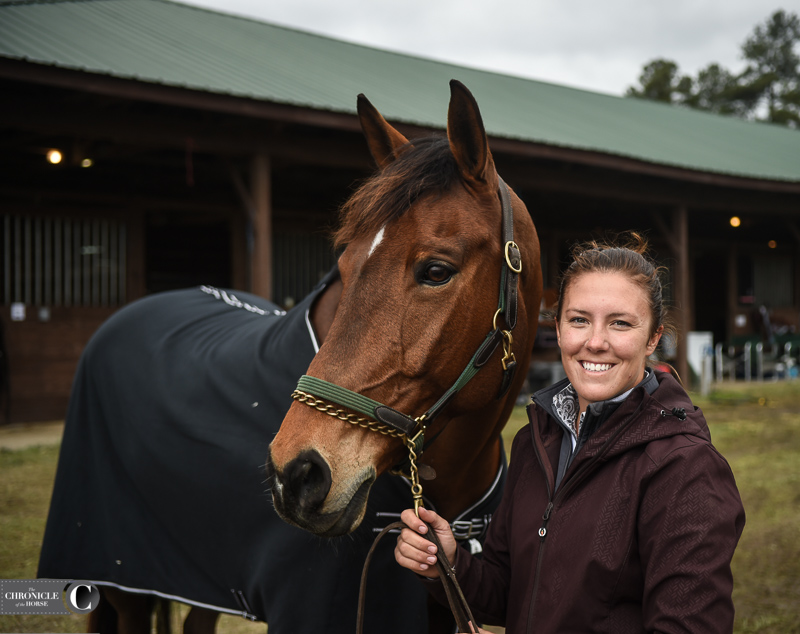 • At home in Unionville, Pennsylvania, Sunny goes out with another mare and whinnies to her if she's not in sight. Then, once she sees her, she'll walk away and do her own thing.
"She likes the company but doesn't want to actually show her emotions," said Barr with a laugh.
• She loves her bodywork but is not a huge fan of grooming, often biting at her hay net or whatever's in front of her.
"She'd never bite a person, but she wants you to know she's displeased without actually being rude," Barr said.
• She loves her job.
"You really can't hack her, but if you go for a jog she's great," Barr said. "She needs to be working. She doesn't want to just be walking around on the buckle. I think that's really cool now that she's also willing to work with me. We've been able to channel that workmanlike attitude into better dressage scores and cleaner cross-country and show jumping. She really is a trier. She always comes in ready to go to work. She likes a job."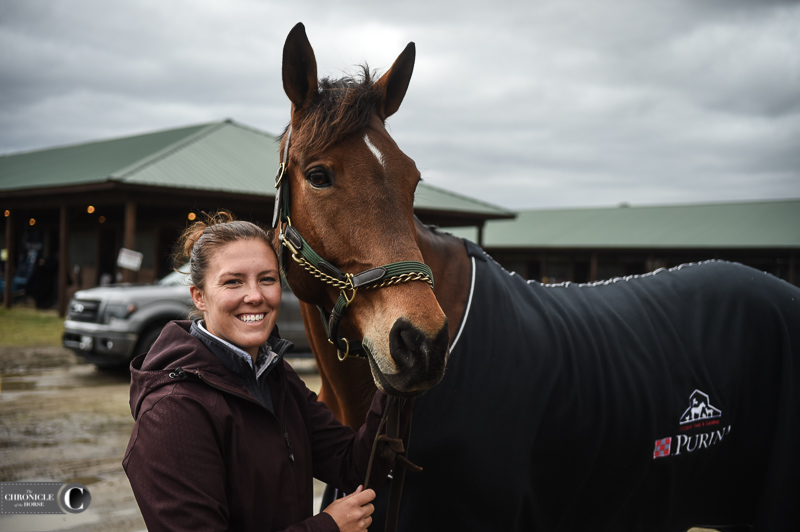 • Barr had to find the best way to train Sunny as they've grown up together.
"It's a discussion," she said. "For a while when I was younger, I was trying to push her into a mold that I thought was right, and really, as I've gotten older and gotten to know her and know the level more, I've realized it's better for me to work around what she likes and try to make the best of what she prefers. She's really enjoyed that new approach."
• She's quieter at shows than at home. She'll bang on her door if she's the last to go out, or if you're late with her meals.
"At shows she doesn't care," Barr said. "She handwalks around like she owns the place. I think she's settled in as she's gained more experience. She can definitely light up once we're in the ring, but her demeanor at shows is laidback and easygoing."