Fresh off their $25,000 USHJA International Hunter Derby win at the Devon Horse Show (Pennsylvania), Hunt Tosh and Flamingo-K snagged another blue two weeks ago in the Upperville Horse Show $25,000 USHJA International Hunter Derby (Virginia).
The pair is clearly on a hot streak, so we went behind the stall door with Flamingo-K, a 13-year-old Belgian Warmblood gelding (Diamant De Semilly—Cilia Van Den Bisschop) owned by Ceil Wheeler, to get to know "Red."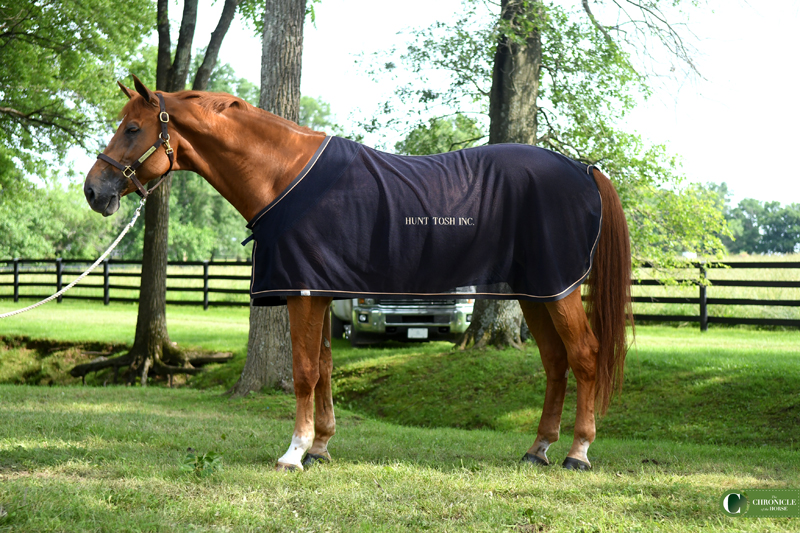 • Flamingo-K isn't a fan of his paddock; he would rather stay in his stall, thank you very much. "He'll go out for about 30 minutes, and then you're either bringing him in or he's coming in on his own," said Tosh.
• Tosh thinks his daughter, Maddie Tosh, might be the favorite of all the horses in their barn. "[Maddie] gives the most treats out of anybody, so I think she cheats and wins their affections with food," said Hunt.
And what exactly are Flamingo-K's all time favorite treats? Popsicles.
• While Maddie may be Red's favorite human, he does not like the company of other horses quite as much. "You have to be careful with him in stabling and shipping," said Hunt. "He's not very fond of horses next to him, so you kind of keep him separate from the other horses. When he ships, he goes in a box stall, so he doesn't ship right next to another horse."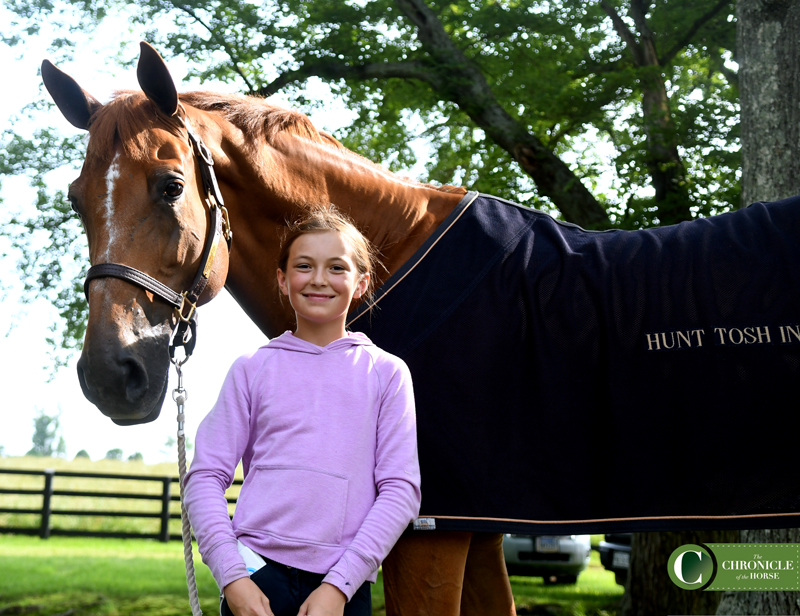 • The massive gelding commands attention—and a lot of space. "We do have to buy him two stalls everywhere. At least a stall and a half," said Hunt's wife Mandy Tosh. "He's huge. He's a really big horse."
• Maddie has helped groom Red for Hunt at shows, much to the surprise of other competitors. "Some people who had known him in the past were like, 'I can't believe you're letting your child hold this horse!' " said Hunt. "He was apparently very mean when he was a stallion, but now he's just a puppy dog. He's super sweet."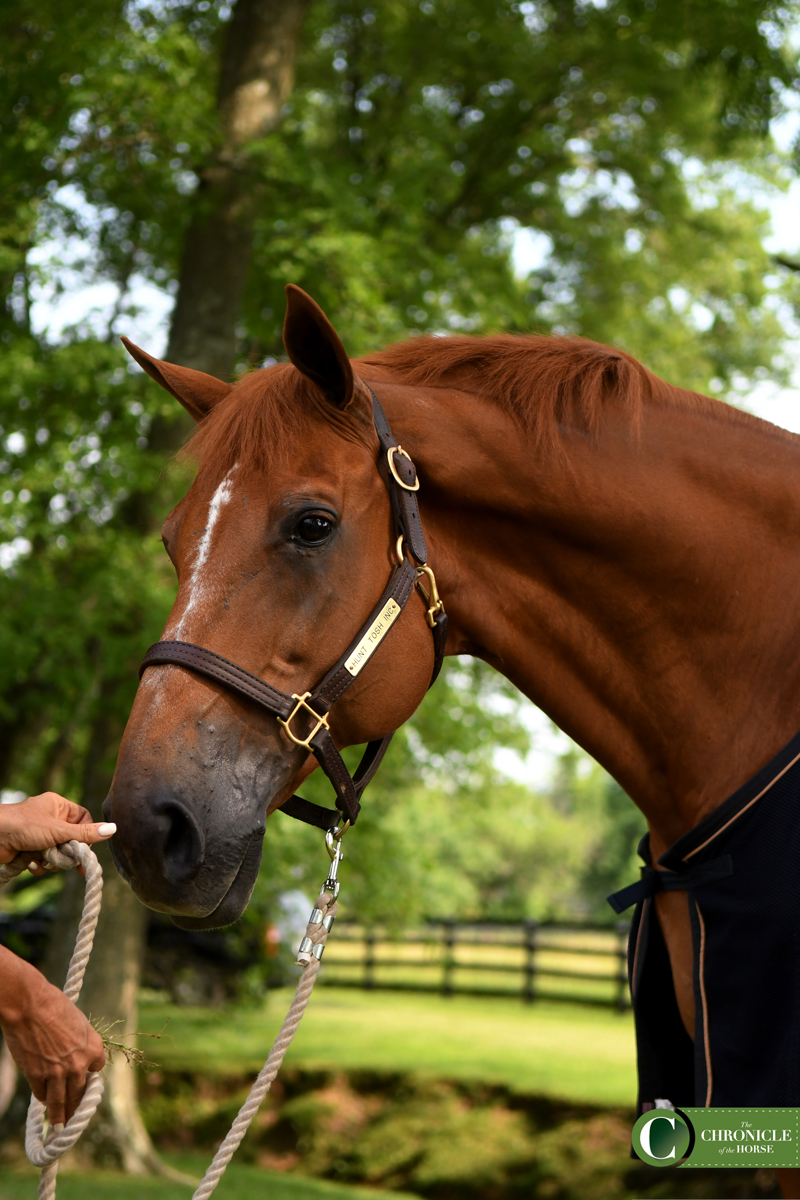 • Previously a jumper, Red has found his calling in the hunters. Hunt spotted Red with Jennifer Hannan at Devon last year. "Actually, I didn't even ride him. We just bought him after watching him show, and then we did one small class after that and then the $50,000 in Tryon, [North Carolina]," he explained. "I've kind of gotten along with him from the beginning, and he's a blast to ride."
• Hunt's most recent win took place the same day that Triple Crown winner Justify (who also shares a nickname with the hunter) tied up his place in history with the Belmont victory, but this Red is nowhere near as fast. "Walking back to the barn is easier; walking to the ring, you'd better get a head start because he's a very slow walker," Hunt said with a laugh. "You kind of have to drag him."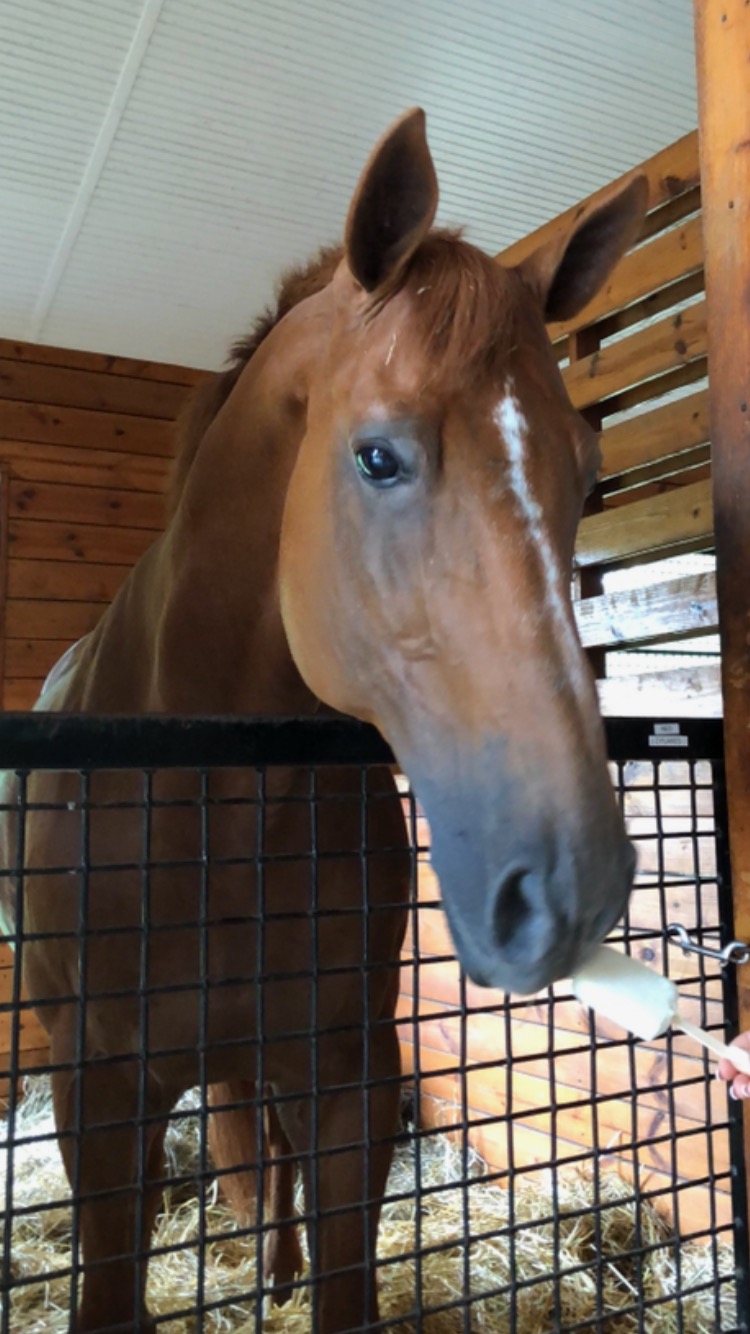 Luckily, Red picks up the pace when he's in the show ring. "For being a jumper and for jumping some big classes, I'm surprised how quiet he is," said Hunt. "He kind of transitioned to the hunters quite easily because he's so quiet naturally."