Four years ago, Dolton (Danone I—Lady, Londonderry) stepped onto Kate Shoemaker's farm in Peoria, Arizona, bright-eyed and ready for his career as Shoemaker's up-and-coming para-dressage horse. But after deciding he would be a highly competitive Grade I horse, Shoemaker gave the ride on Dolton to her FEI World Equestrian Games teammate Roxanne Trunnell, and they came home with an individual bronze in the Grade I freestyle.
Trunnell is a Paralympian who competed in Rio de Janeiro with Royal Dancer and attended the 2014 Alltech FEI WEG in France with Nice Touch. With Dolton, a 6-year-old Hanoverian gelding, she was undefeated at the CPEDI*** level heading into this WEG.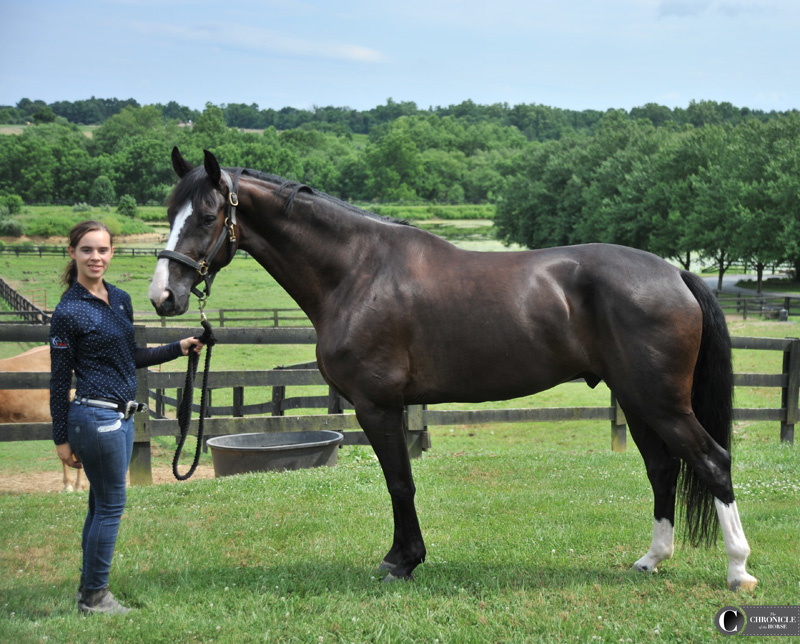 Dolton is still owned by Shoemaker, who purchased him as a 2-year-old with the expectation of bringing him up to be her next international mount. When Shoemaker's older horse, Pacifec M, had complications that lead to an early retirement, Dolton was too young to step up, so Shoemaker purchased her current horse, Solitaer 40.
"Of course you can only ride one horse for the team, so that last few years as I've watched Dolton develop I got it in my head that he was going to be a superstar Grade I horse," Shoemaker said. "Grade I is a walk test; horses have to have a fantastic walk, a fantastic temperament, and be able to carry themselves through the whole test. Michel Assouline came out and saw him and had [Roxanne] ride him and said, 'I think we need to try for WEG.' "
"When I first tried out Dolton, while Kate was getting his bridle on he took a few steps over to where I was sitting to say 'Hi'. That was my first inkling that this could turn into a special partnership," Trunnell said. "When I rode Dolton it was like we just clicked, and it felt so natural to me, like I had been riding Dolton far longer than this being our first time together."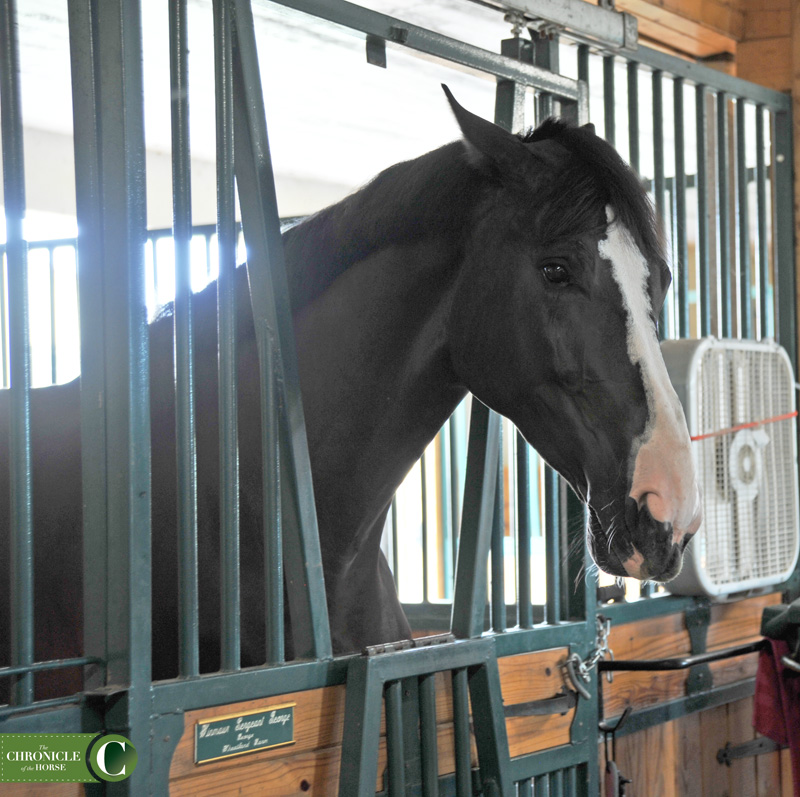 • Solitaer 40 has earned the moniker of "King Soli" around the barn. Dolton goes by "Prince Dolton" for good reason.
"He's the little prince, maybe a bit of a princess," Shoemaker said. "He's the goofiest horse in the barn. He can be a little territorial about his stall; he just likes to let us know that that's his space, especially when he's eating, but he never acts on his threats. He likes to put his ears back, then I'll give him a kiss. He's really quite a love."
"What really makes me smile is that he is definitely not a 'push-button' horse," Trunnell added. "He does have some spunk to him."
• Dolton isn't picky about his people; he'll befriend whoever has hay or grain at the moment. But he can be sensitive to certain noises and shows in a noise-canceling ear bonnet to reduce the chance of something offending his auditory sensibilities.
• His best friend is his "brother" Soli. Grade I pairs are allowed to have another horse present while riding their test, so Soli often comes out to offer moral support.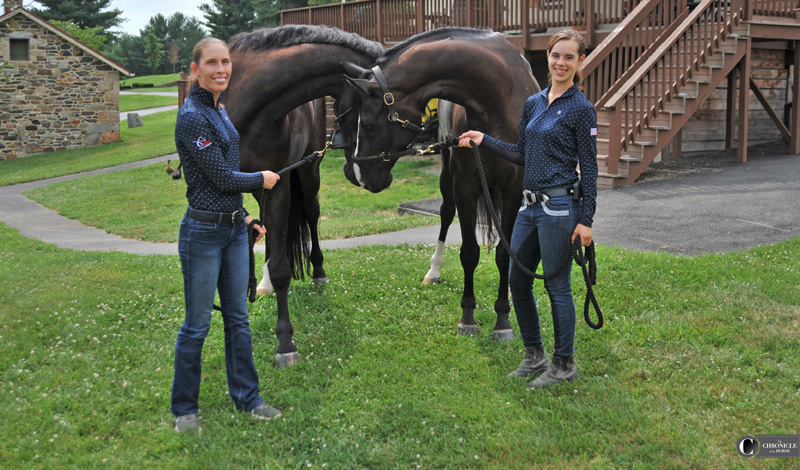 • His favorite treats are Mrs. Pastures horse cookies. But he hates bananas.
"One [memory] that really made me giggle was after a ride I always give the horse some treat," said Trunnell. "Once Dolton was put up in his stall, I rolled down to give him his treats. I had a jar of Mrs. Pastures horse cookies, and after I gave him a few I started to screw on the lid when I looked at him begging for just one more cookie. I unscrewed the lid and gave him one. Once I started screwing the lid on again Dolton started begging again. I laughed and told him this could go on all day. He definitely loves those cookies!"