In two minutes, Cuba went from a good division hunter to a name for the hunter history books. When young professional Tori Colvin guided the horse through an incredible and flawless handy round at this year's USHJA International Hunter Derby Championships (Ky.) to absolutely blow the rest of the field out of the water—they were 10 points ahead of second place and 24 points in front of third—Cuba proved a horse to contend with in any company and at any fence height.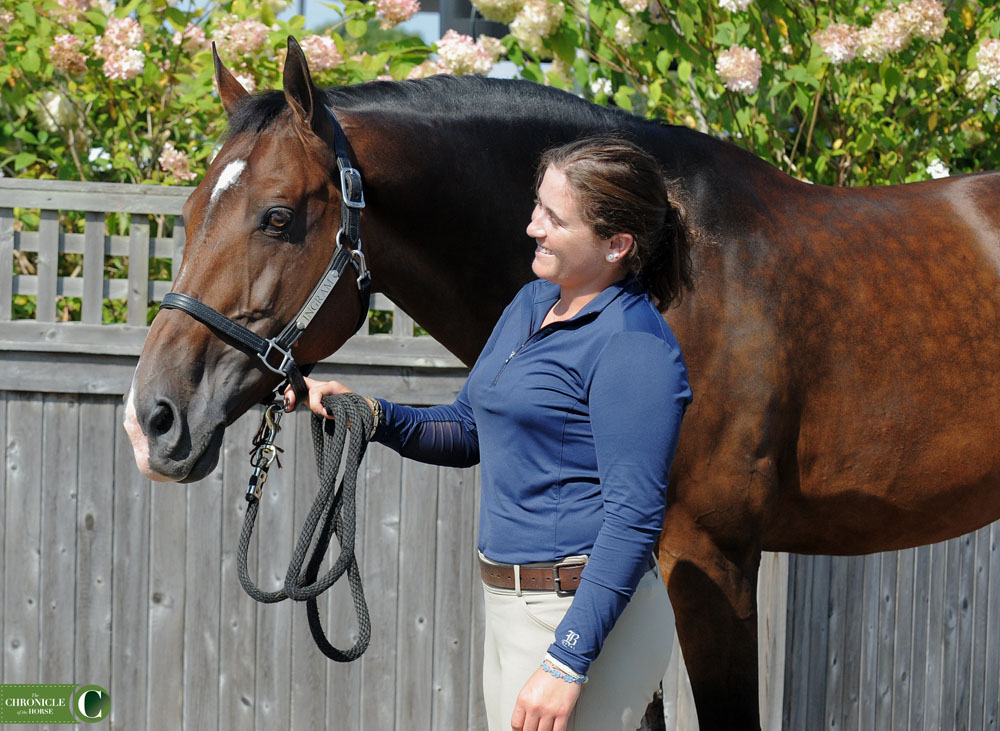 In an attempt to draw a parallel to a human celebrity, Cuba's owner John Ingram puts it best—"He's someone that's solid but understated, like a 'where the hell did he come from,' kind of thing, you know?" said Ingram.
Trainer Missy Clark originally targeted the horse toward the equitation classes when she imported him in 2013 but quickly switched him to a hunter track when she saw his fantastic form. Under Clark's junior student Mckayla Langmeier, Cuba was grand junior hunter champion at the 2015 Devon Horse Show (Pa.). The Ingrams purchased Cuba in the beginning of 2017 shortly after he competed in his very first derby with the amateur-owner division and derby finals in mind, and boy did he knock that goal out of the park!
We went behind the stall door with Cuba at the Hampton Classic Horse Show (where he was reserve champion with Ingram in the amateur-owner, 36 and over hunter division) to meet the latest derby finals champion!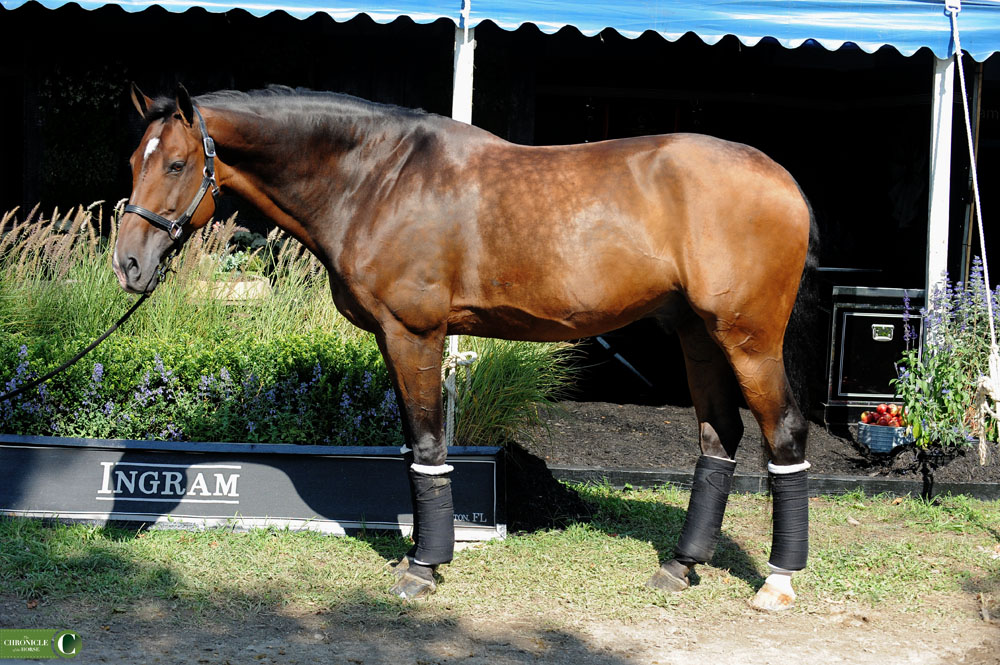 •  OK, let's get something straight right off the bat about Cuba—you can keep your hugs and cuddles to yourself, because he ain't no love bug.
"He is a bit of a cranky camper," Colvin said with a laugh. "I asked our barn manager if he had anything to say about Cuba for this, and that's what he said: 'He's very cranky, and he will bite you for food.'
"He's the punk, the rebellious teenager," Colvin continued. "He just does whatever he wants."
•  "You give him the treat he's like OK, give me the treat and now leave me alone," said Guillermo Rojas, who takes care of Cuba and the rest of the Ingram family's horses.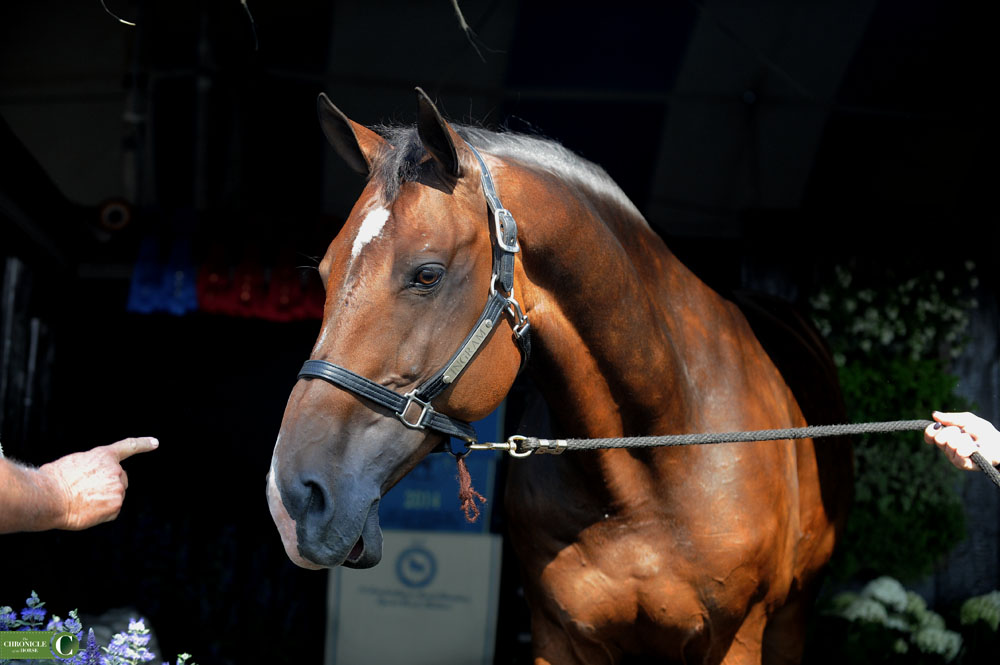 Ponies can get away with a LOT when they look this pretty, though—let's just take a moment and bask in Cuba's handsomeness.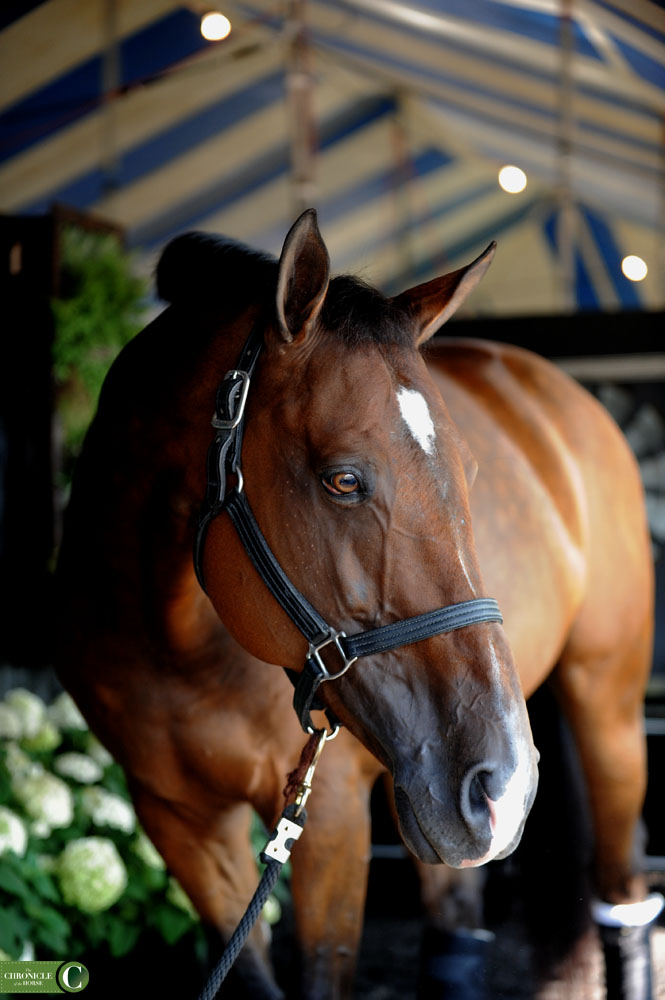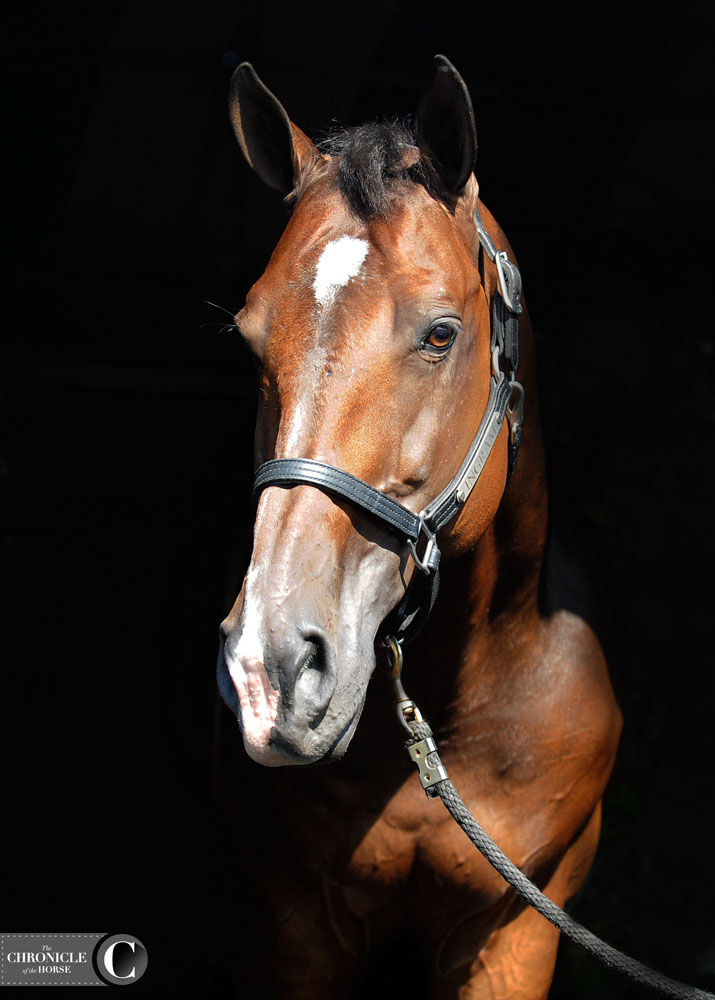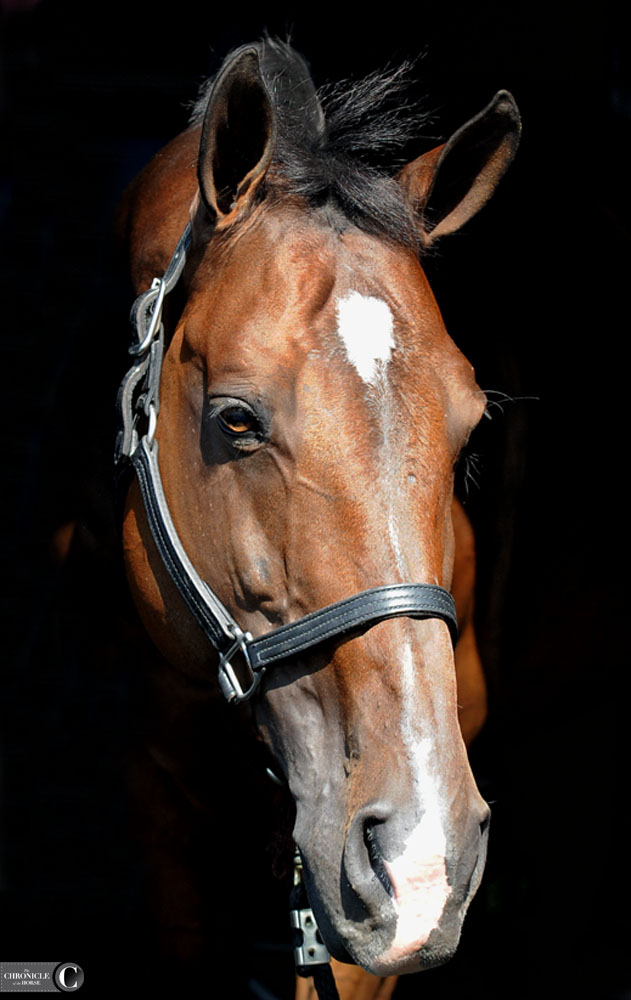 •  When he's not busy being the most handsome land shark, Cuba enjoys a nice nap in his very well bedded stall.
"He sleeps a lot; he likes to lay down and sleep," Colvin said. "He's very quiet. He has the easiest life in the entire world. He comes out of the stall, he gets ridden once, and he shows."
•  At home, it's same story second verse.
"He loves his turnout, so he goes out and he gets in his stall and sleeps," Colvin said. Cuba is walking slow as molasses next to her as she says this, like he would much rather be napping than participating in this photo shoot.
"As you can see he's wild and crazy," Colvin joked. "He is super, super lazy."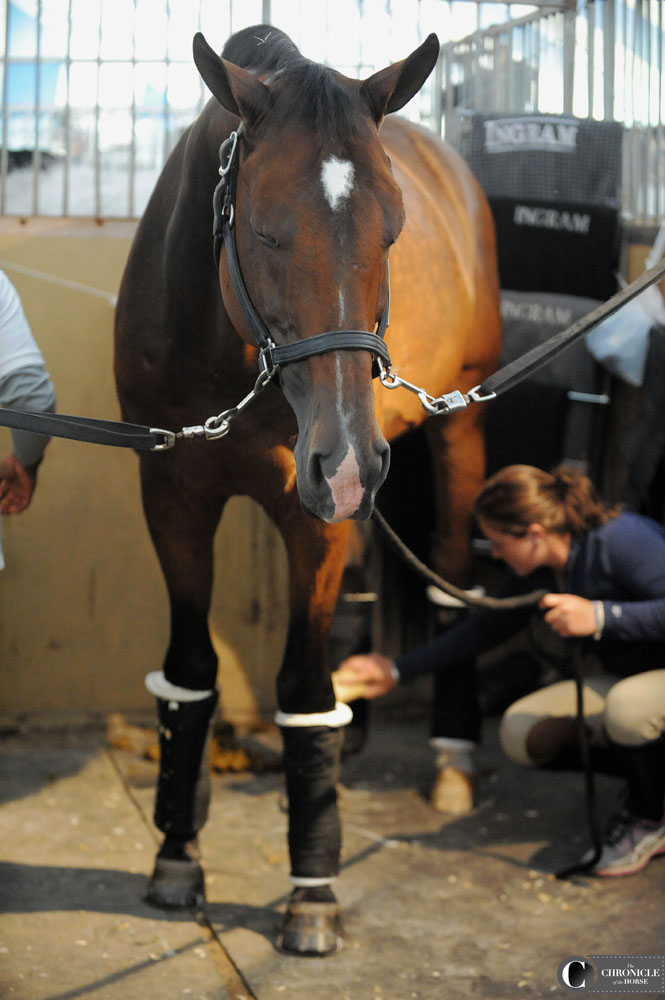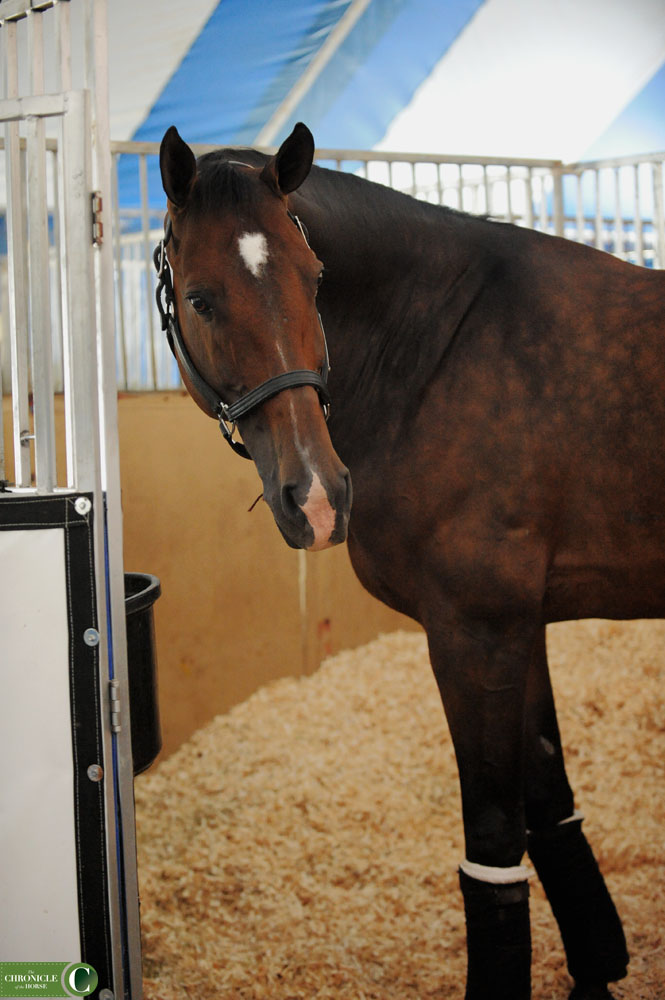 •  OK, crazy credit where crazy credit is due: Cuba does have one particular circumstance that ruffles his usually laidback feathers.
"Every time you put him in the paddock and let go, he takes off and runs and bucks for the first 10 minutes, and then he calms down," Colvin said. "And it's like I could ride him before and he's good to be ridden, but then he goes in the paddock and a car will go by or something and he goes, 'Oh my God!' And has a heart attack."
•  Occasionally Cuba ups the ante on his paddock antics and just, well, leaves the paddock!
"He will jump out of his paddock for food," Colvin laughed.
"He's done it twice," Rojas said. "I was already coming to get him when he was running once, he was about to get ridden, and he jumped out."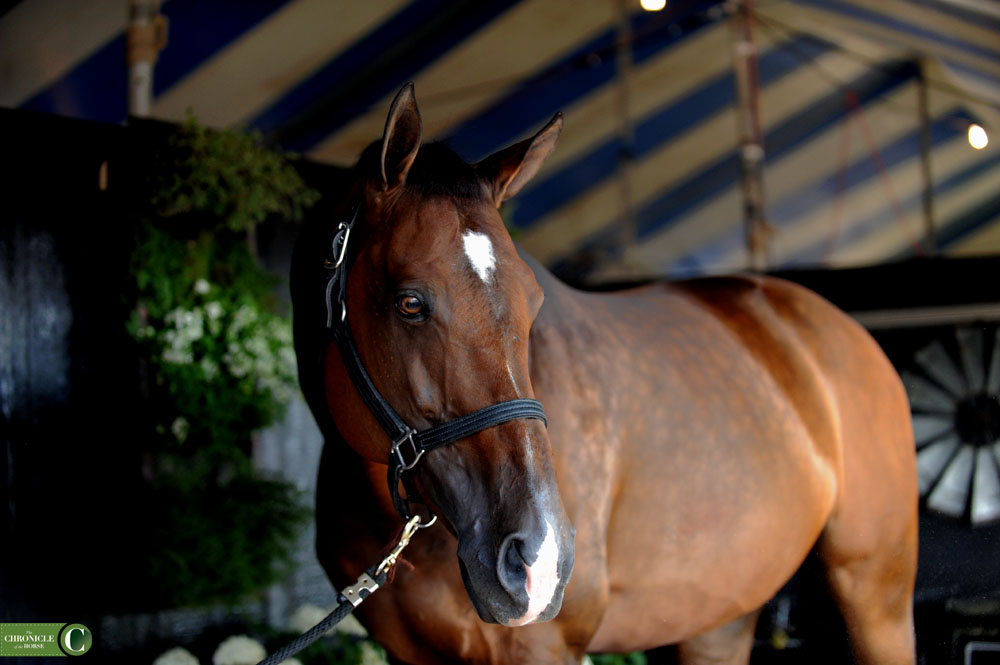 •  And oh, the FOOD! Boy does Cuba love him a good treat, or patch of grass, or landscaped plant—he's really not picky, he just wants all the foods all the time.
"He gets as many treats as he wants, just likes the normal carrots, apples, anything that's around," Colvin said.
•  Ever the opportunist, Cuba used his photo shoot as an opportunity to nab a particularly tasty looking plant out of the Ingrams' very pretty show stall set-up.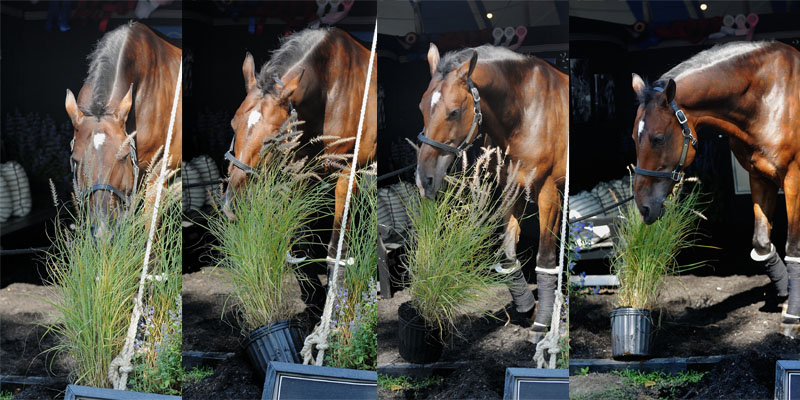 •  At the end of the day, grumpy nipping and paddock jumping aside, Cuba isn't an overly complicated dude.
"This is what he wants to do. This is all he does. If you really want to know what Cuba is, this is it," Colvin said as Cuba hauled her over to the world's smallest patch of grass on the show grounds with a surprising level of energy and refused to leave without a few mouthfuls.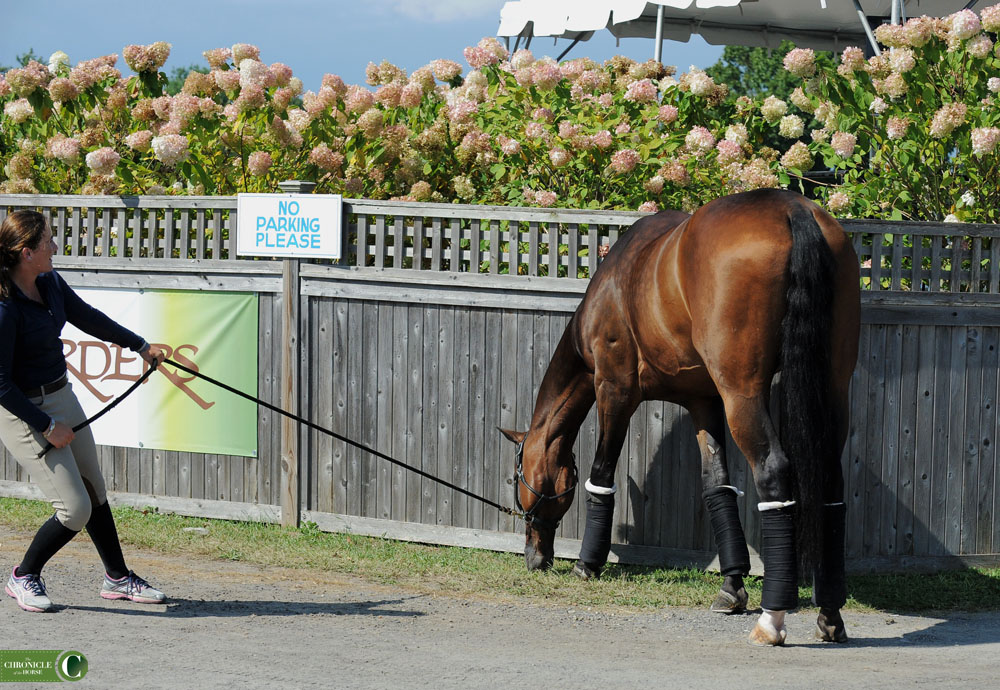 "It's super exciting, right?" Colvin laughed.