Cascade might not be super-famous—yet. But if the gray gelding brimming with personality has anything to do with it, that will be changing soon.
"I hope Cascade's future is in the derbies," said rider and trainer Amanda Steege. "He's a brave horse and he can really jump. He seems to understand what we do and that he's special. I really think he's special."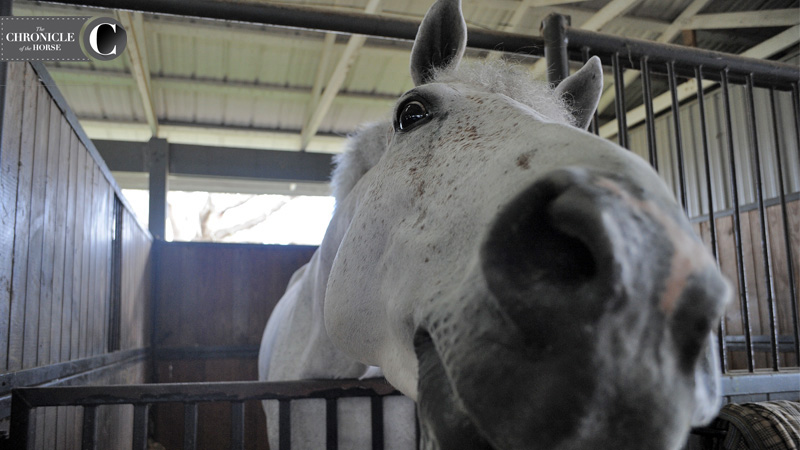 Cascade, a 9-year-old Holsteiner gelding (Cancara—T-Floorje), arrived in the United States in January 2014 as a 6-year-old after owner Randi Vladimer bought him from Europe. The big gray was champion his first time in the ring with Steege—in the pre-green division at HITS Ocala Winter Festival (Fla.) in February 2014. He spent 2015 in the 3'3″ pre-green division and 2016 as a first year horse. In the first years, he was champion at the Middleburg Classic (Va.) and I Love New York. He started 2017 with the tricolor in the 3'9″ green division at the Ocala January Classic and reserve in the Ocala Winter Classic.
"He really enjoys horse showing. He's beautiful and such a scopey and talented jumper. He gets so excited to show that he puffs up in the ring," said Steege's barn manager Tim Delovich.
"He's ambitious," said Steege. "It's taken a while to harness, but I feel like he has that star quality where he feels like he understands that when he goes in the ring, he's performing."
Get to know this big character:
There's no lack of personality when it comes to Cascade. He couldn't stop hamming it up for the camera!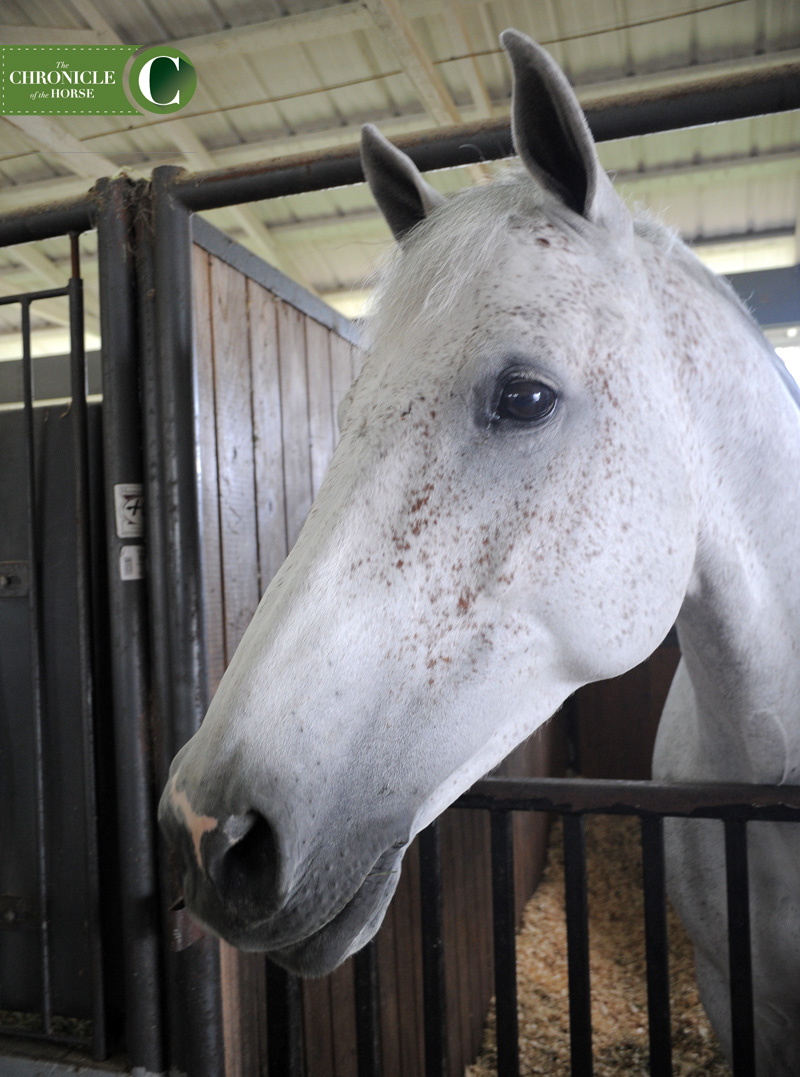 This year, in the Ocala, Fla., home base of Steege's Ashmeadow Farm, Cascade has the first stall in the aisle, next to the white board. "This is an important stall; it was Candlelight's stall and it was Russian Gold's stall," Steege said."He loves being here. He'll nicker at some of the other horses when they walk in and out. He likes being the greeter; he's quite friendly."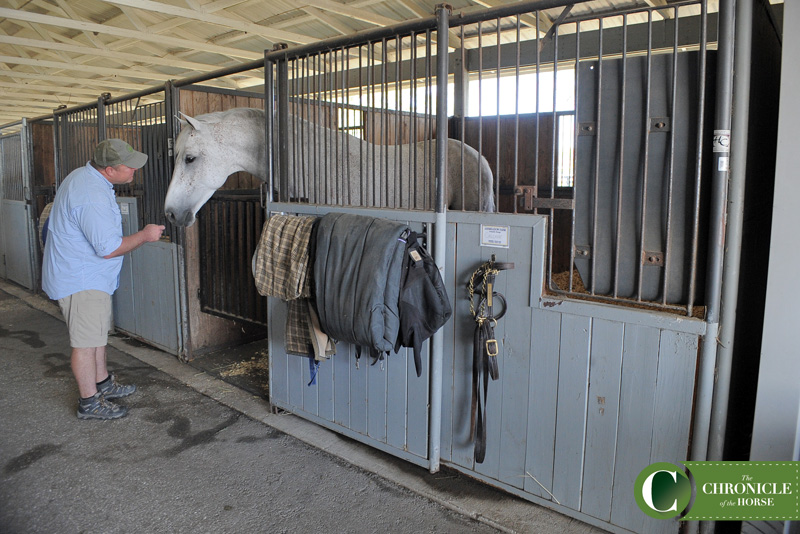 Cascade is easy to take care of—simple to groom and clip.
He's a big horse, but quite an easy keeper. "He's pretty laidback about his food," Delovich said.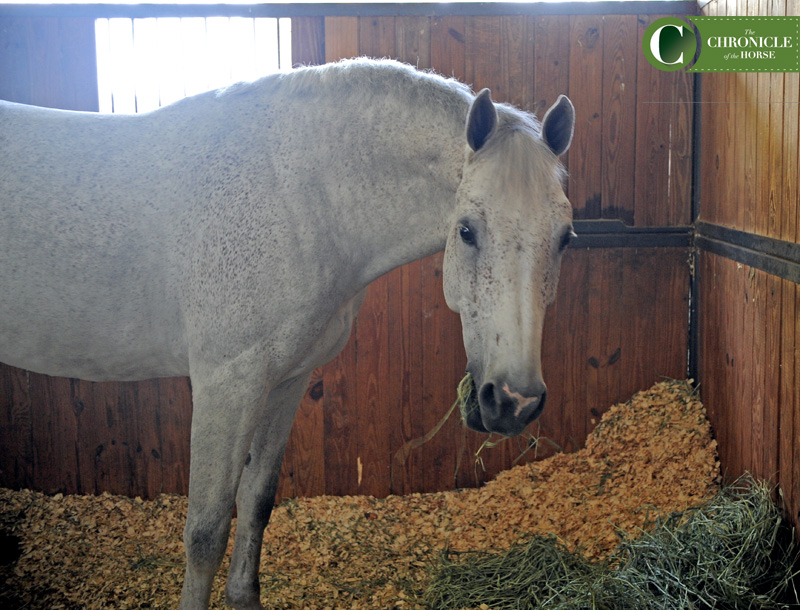 They used to draw straws to see who would take Cascade to the ring. "He's a character," noted Delovich. "He used to be a bit of a menace to society—nobody wanted to take him to the ring because he's so mouthy. The entire time you'd be there, he'd be chewing on you. Not in a mean way, but just mouthy because he's bored."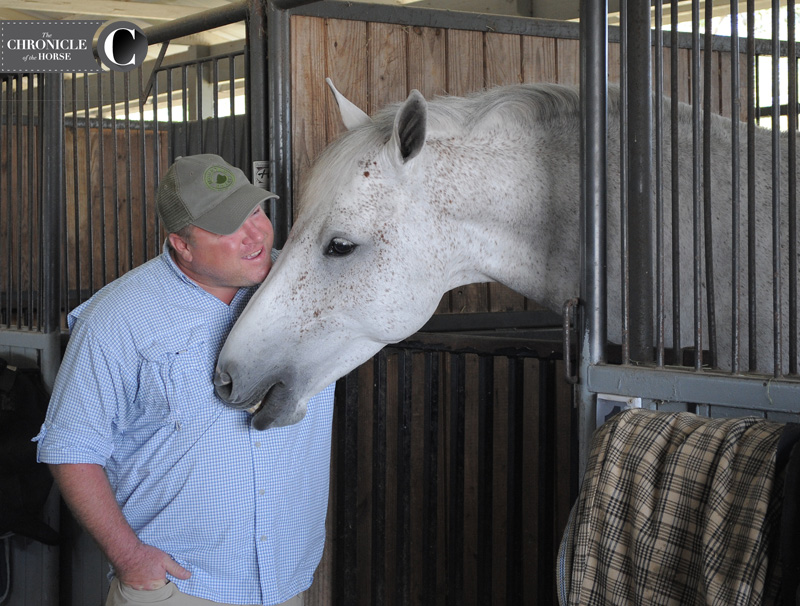 Cascade can be wild in turn-out. "He likes to work every day, so every time we try and give him a few days off, he doesn't like it," Delovich said. "Two days off is OK. On the third day, if he isn't worked, he will gallop full tilt in the paddock."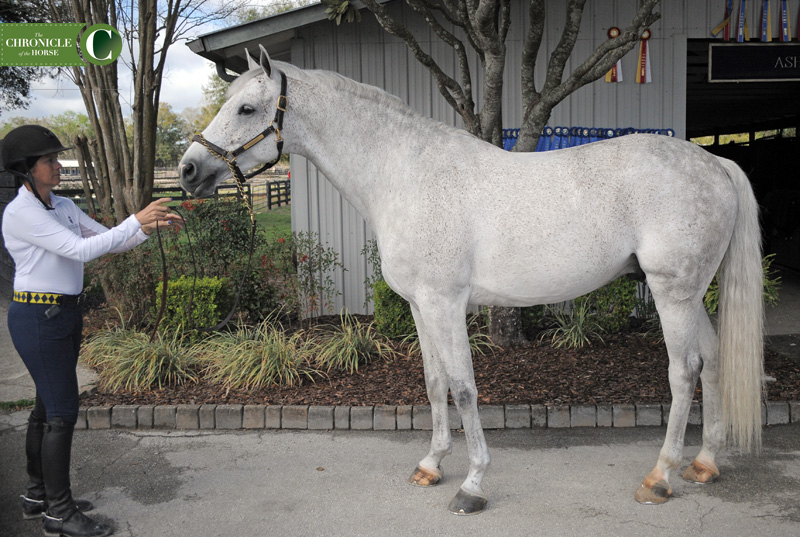 He came with a story. "When Randi imported Cascade, he flew into Miami. A commercial shipper brought him from Miami to us, and the driver was an older gentleman who had obviously been doing it a long time," Steege recalled."That guy told me, before he took Cascade off the truck, 'Ma'am, I have a driven a lot of horses, and this is the smartest horse I've ever been around.' I wish I'd asked him more, because I don't know why he said that or what happened to make him think that. But he's right. Cascade is just so aware of everything."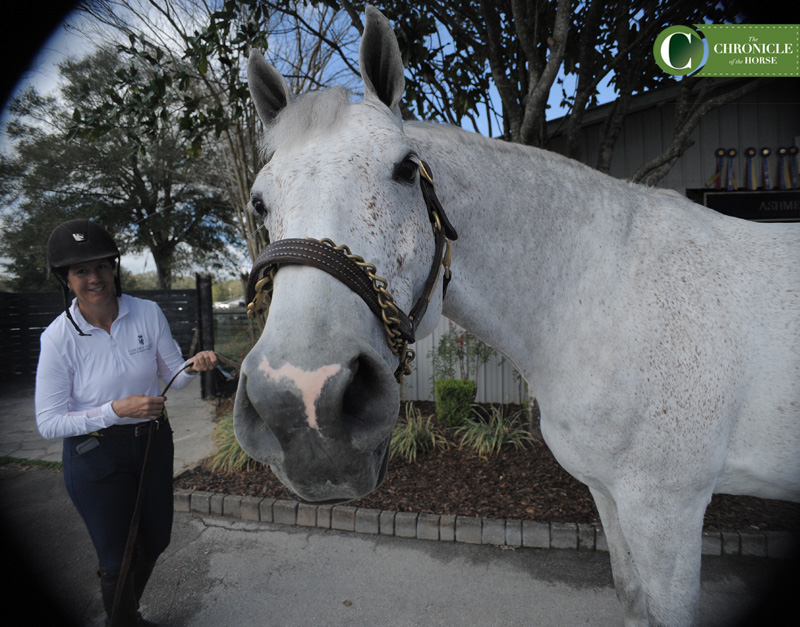 The snip on Cascade's nose has an unusual shape—Steege calls it his "longhorn" marking.
He's definitely gelded, but at times can act more like a stallion than the actual stallion in the barn, Loxley.  It's all play though—at heart he's very sweet, agreeable and lovely.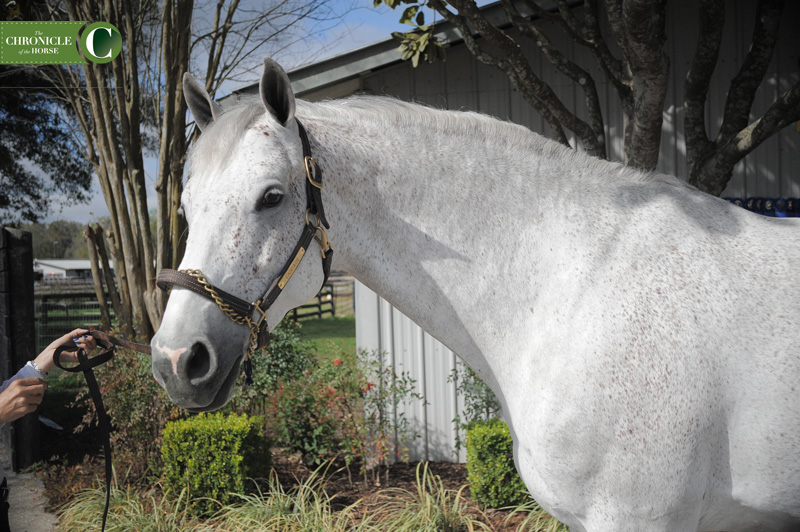 Cascade can be a playful neighbor, so they have to plan where he stables and ships carefully. "We made a mistake in how we loaded them one time," Steege said. "The shipper's truck got to the show and nobody knows what happened or how, but Cascade and Balou were both loose in the trailer when they opened the door. We figured Balou called Cascade a dumb jock and Cascade came back with short man or something and it all went down."
He's got some pretty slick moves. "He's very athletic. For a while, when we first got him, he would be cantering in one direction, and then the next step you'd be cantering the other direction. But we never fell off; he did it smoothly," Delovich said.