When you have a big, tough show jumping track ahead of you and need to deliver a clear round, who ya gonna call? Canada's Tiffany Foster has Brighton on speed dial for just such an occasion!
Foster has logged an impressive amount of clear rounds aboard the 12-year-old Dutch Warmblood gelding (Contendro II—Van Ed, Quick Star), and Foster's groom Caroline Holmberg has cared for "Brighty" since he came to her barn in 2013.
"He's so clever. I've never had a horse like him ever," Holmberg said. "He knows exactly where the poles are. He jumps a lot of clear rounds and wins a lot of ribbons. He's a very good horse for Tiff; they're a perfect match."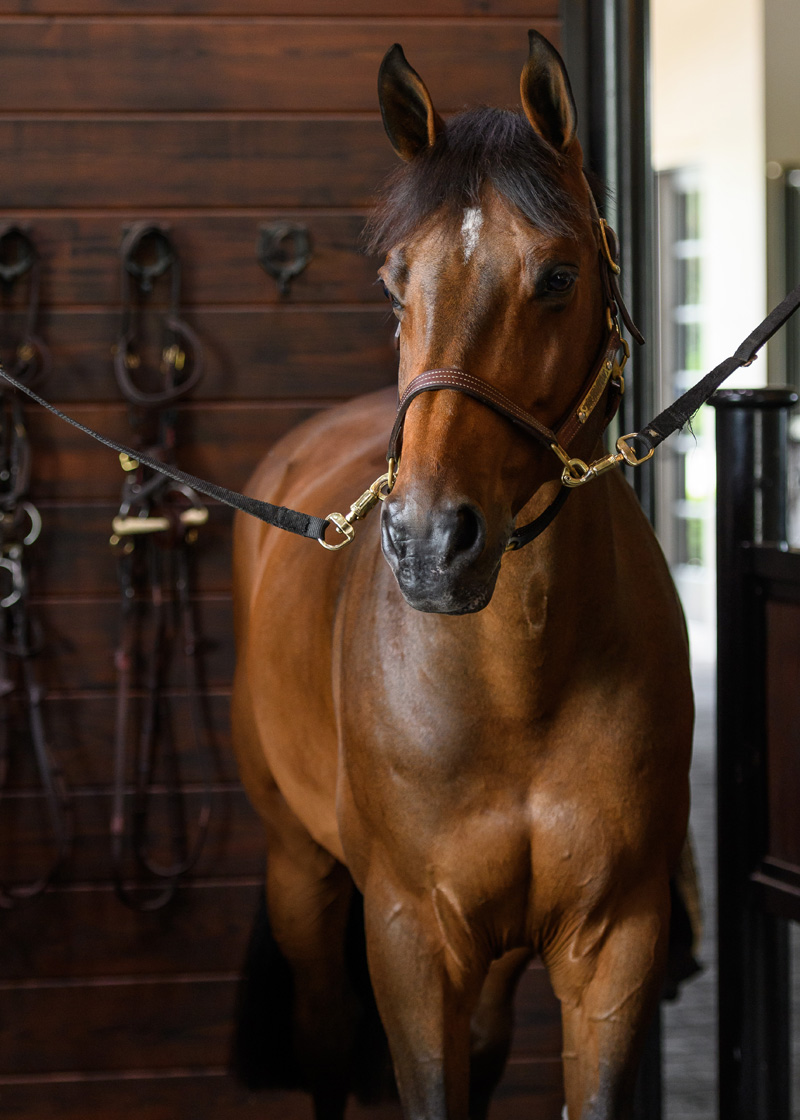 Starting in the FEI classes as a 5-year-old under Finnish rider Juulia Jyläs, Brighton then spent most of his young horse career competing in Europe with rider Hester Klompmaker from the Netherlands before Foster started riding him. The gelding is now owned by her U.S.-based sponsor Artisan Farms.
Foster took Brighton from the FEI young horse classes all the way up to his first CSI***** as a 9-year-old. In 2016 the pair won two CSIO**** classes in Wellington (Florida), a two-star in Antwerp (Belgium) and two five-star classes at Spruce Meadows (Canada). They won two more five-star classes at Spruce in 2017 as well as a four-star in La Coruña (Spain) and a three-star in Brussels (Belgium). This year they won a five-star in Wellington and just scored two wins at Spruce Meadows.
Go behind the stall door with Brighton!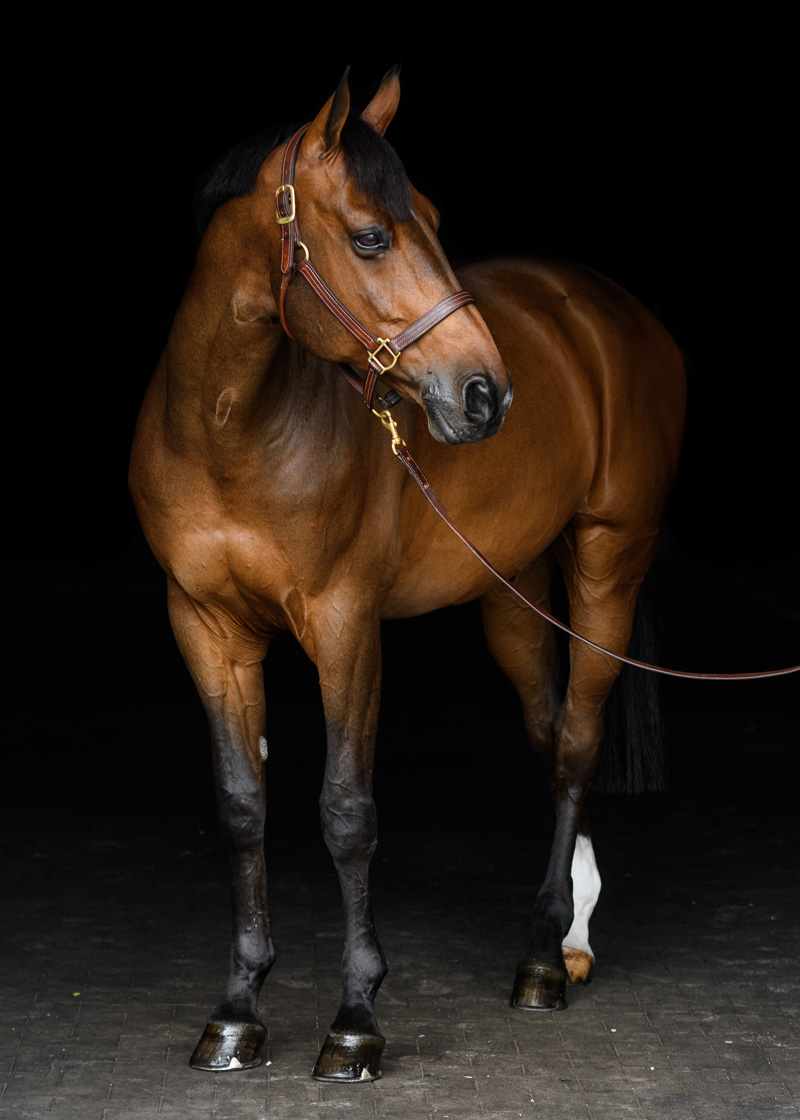 • If you saw Brighton at a party, he would probably be hanging out with the wallflowers and reminding his carpool they agreed to be home by 10.
"He's a little shy; he's very gentle, very kind—he's like a little puppy for everything," Holmberg said. "He's probably the best behaved and easiest horse in the barn to look after—hand walking, traveling, clipping—he just does everything so easy."
• In another life Brighton could probably pick up some extra cash on the weekends babysitting. "For me he's more like a gentle little pony than a five-star horse," Holmberg said. "He's a pleasure for everything, which is not something you say for many horses, but you do get them sometimes, and he is one of them. Even as a youngster we took him to all these big shows, and he was super easy; he never made a fuss. He's one of the perfect ones."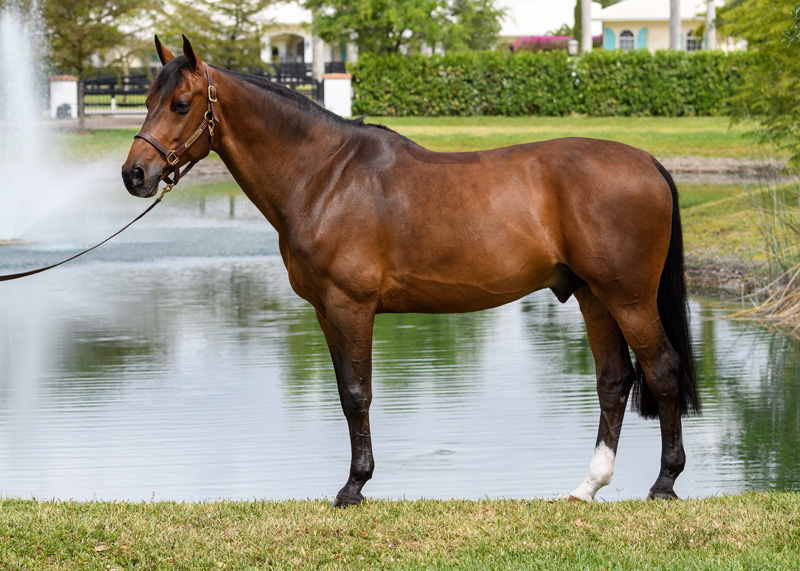 • Brighton is the Mr. Rogers of the equine world. "It's funny actually, I use him as a pony friend for all the stallions because he's so nice to the other horses," Holmberg said. "Like flying and traveling I always use him as the neighbor for [Foster's grand prix mount] Tripple X, and we have another naughty stallion. He's so nice because he never does anything. He's always a friendly neighbor."
• Even Brighton's misbehaviors are well mannered!
"All of us hack out in Florida, and he's really nice to hack out. He can spook a little bit sometimes, but he's nice about it," Holmberg said with a laugh. "If something unexpected comes along, he does a little hop to the side and keeps going. He doesn't ever stop going; he just hops."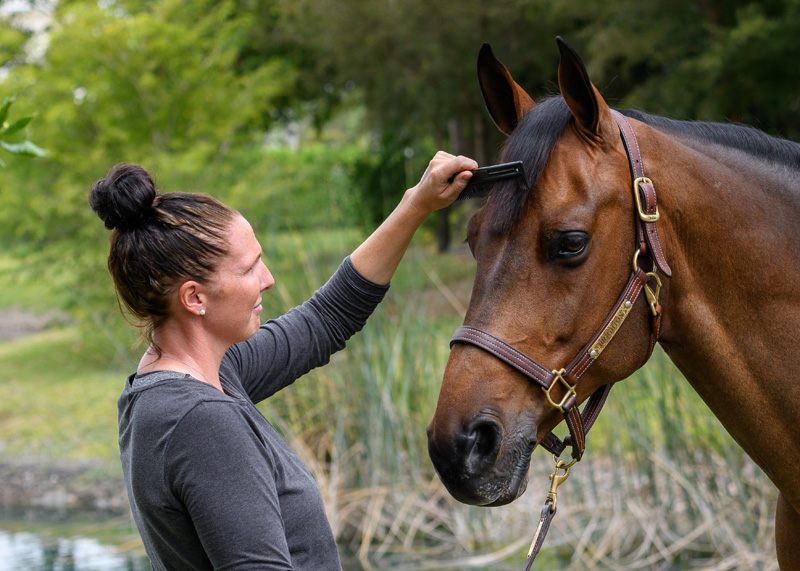 • Brighty will occasionally get the zoomies in his paddock, but that's about as much as excitement you're getting out of him.
"He loves his turnout. He gets turned out every day," Holmberg said. "He gets to have a little buck and run around, but then he just stops and eats grass; he doesn't cause any trouble."
• Brighton is a little vertically challenged, but boy does he have the horizontal growth figured out.  "I haven't sticked him. I don't dare say he's smaller than 16 [hands], but I don't think he's much bigger than 16," Holmberg said. "But he loves to eat, so it's hard to keep his weight down sometimes. Especially when he has a little time off or doesn't show for a while, he gets chunky very easily. Because he's not very big he gets looking a little fat very easily."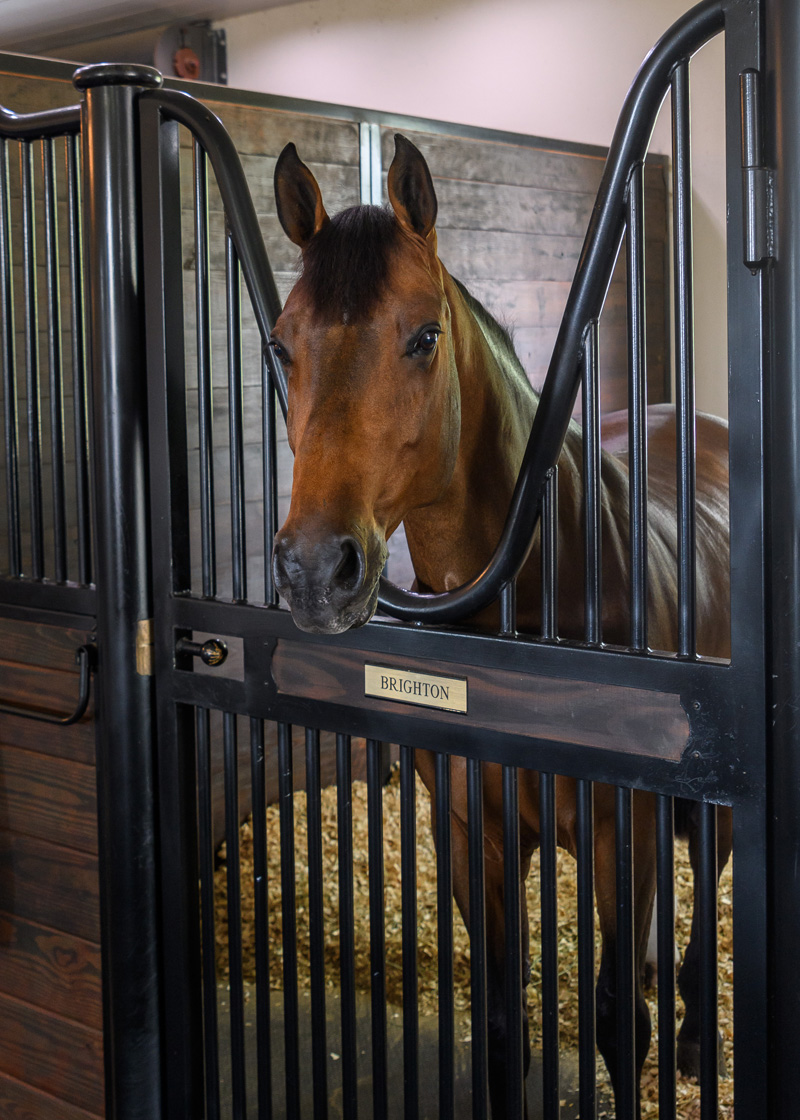 • Maybe Brighton doesn't want to be a horse at all—do the Care Bears need a Brighty-Bear?
"When we are waiting at the ring for Tiffany to get on he always rests his head on my shoulder; it's like his version of sitting on my lap," Holmberg said. "He's definitely a snuggly bear."