Words rarely used in the same sentence before: "possum" and "conformation hunter." Yet there's a good reason that nickname describes Laura Wasserman's Boss.
The 12-year-old Dutch Warmblood gelding (Samba Hit II—Vulana D), bred by S.J. Kat BV, has won it all. Starting in 2015, Boss showed that he really was that—the Boss. He collected green conformation championships with John French at the Pennsylvania National Horse Show and the Washington International Horse Show (District of Columbia). Then in 2016 he went on to win the regular conformation championships at Capital Challenge (Maryland)—where he also collected grand hunter and grand conformation hunter titles—Washington and the National Horse Show (Kentucky). And last year he topped the high performance conformation divisions at Capital Challenge and Washington.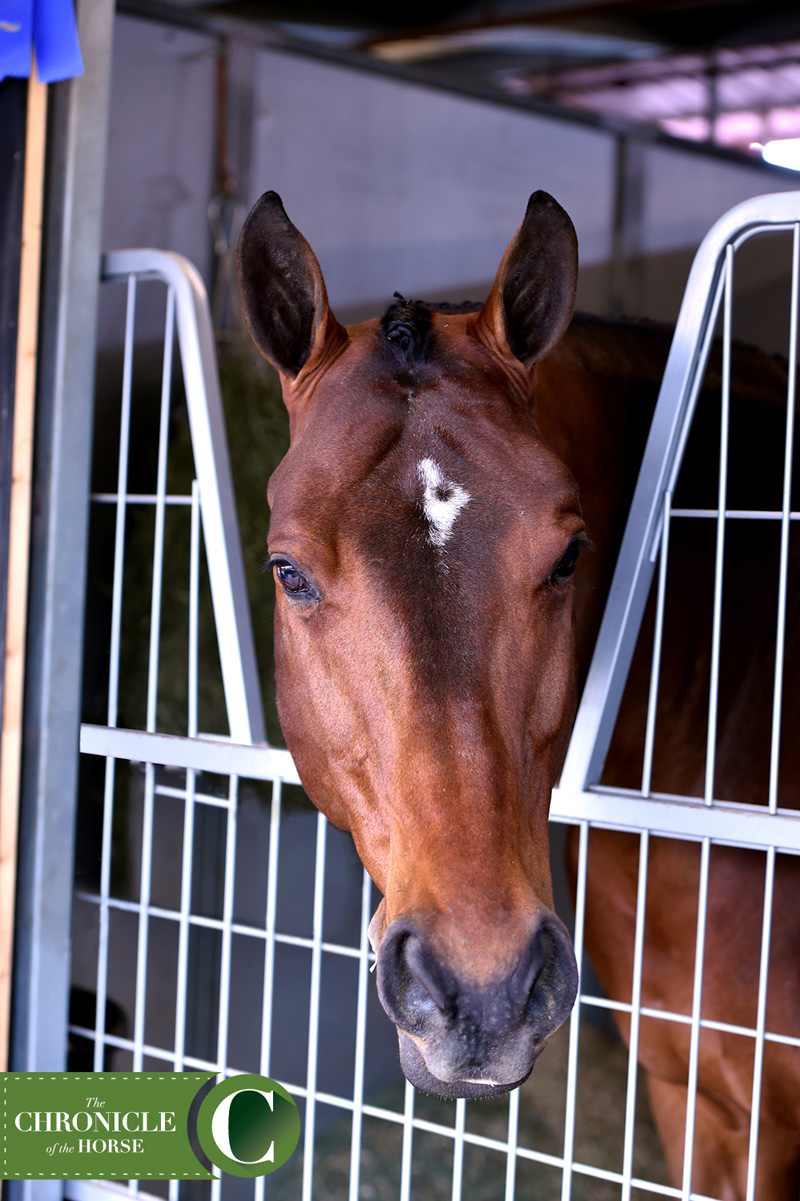 He simultaneously made a name for himself in the small junior ring. In 2016 Katherine Dash won the small junior, 16-17, championship at Capital Challenge (as well as grand junior hunter, 16-17, honors), the Pennsylvania National and Washington. Last year Hunter Siebel captured the grand junior hunter tricolor at the USEF Junior Hunter National Championship—West Coast (California) before Wasserman's daughter Stella took over the reins to win champion in the 3'3" juniors and the WCHR junior 3'3" challenge at Capital Challenge and small junior, 15 and under, champion at Washington.
Yet behind the tricolor presentation photos, Boss is just another teenaged boy who never wants to wake up from nap time (which is always on continuous). We take you behind the stall door to learn about Boss aka the Possum.
•  So why a possum? "He'll fall asleep when he's by the ring; he's total chill," said Laura. "We call him the Possum because he's completely chill, and then you get him in the ring, and he wakes up, and he's ready to go. He just conserves his energy."
Boss has been known on multiple occasions to rest his head and sleep on any surface—a human's shoulder or a golf cart arm rest, it doesn't matter. It's never the wrong time to take a quick snooze.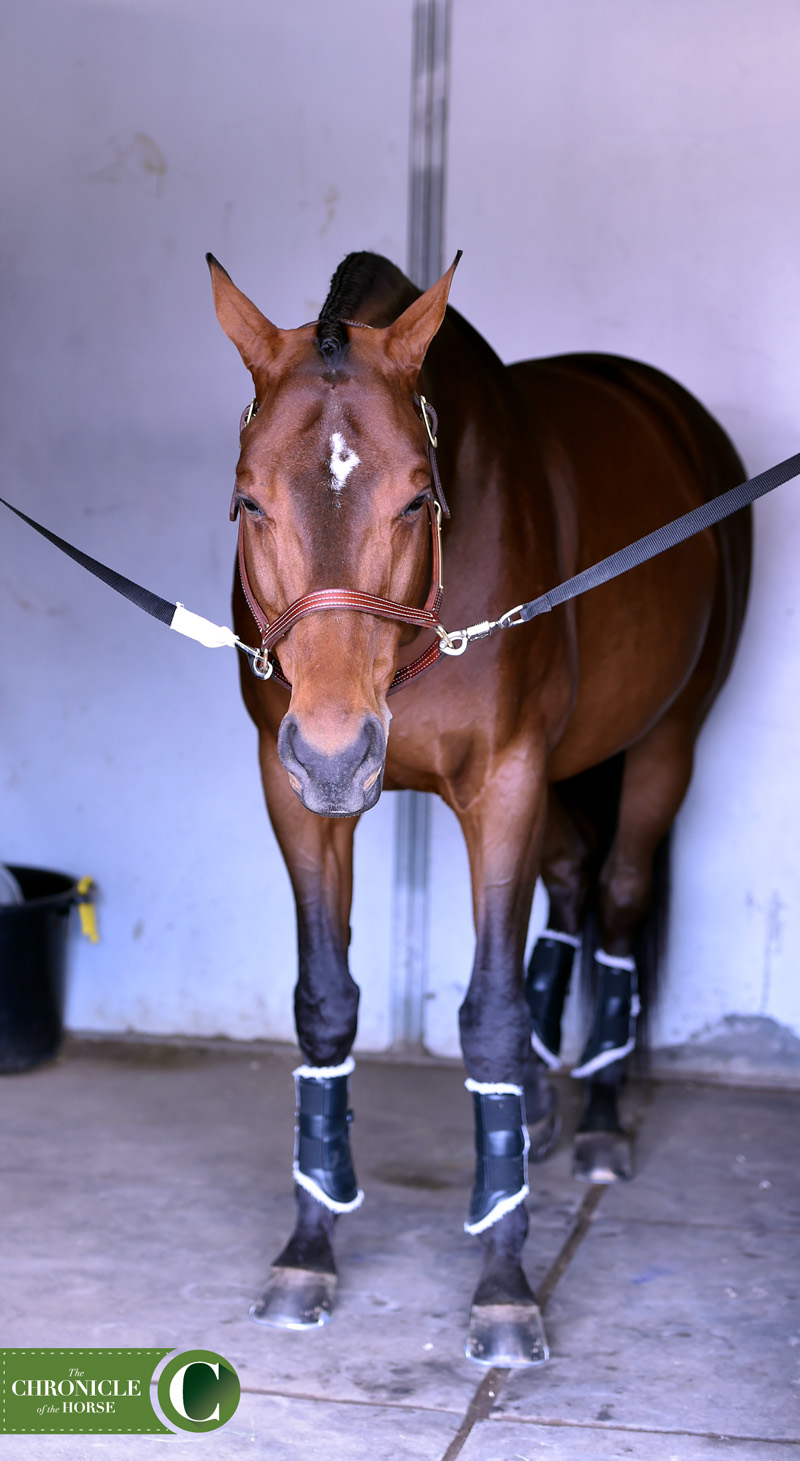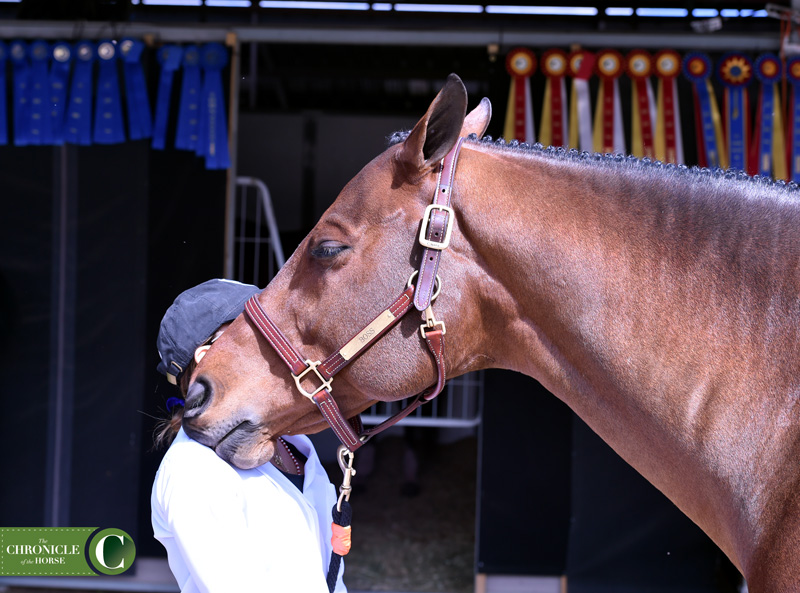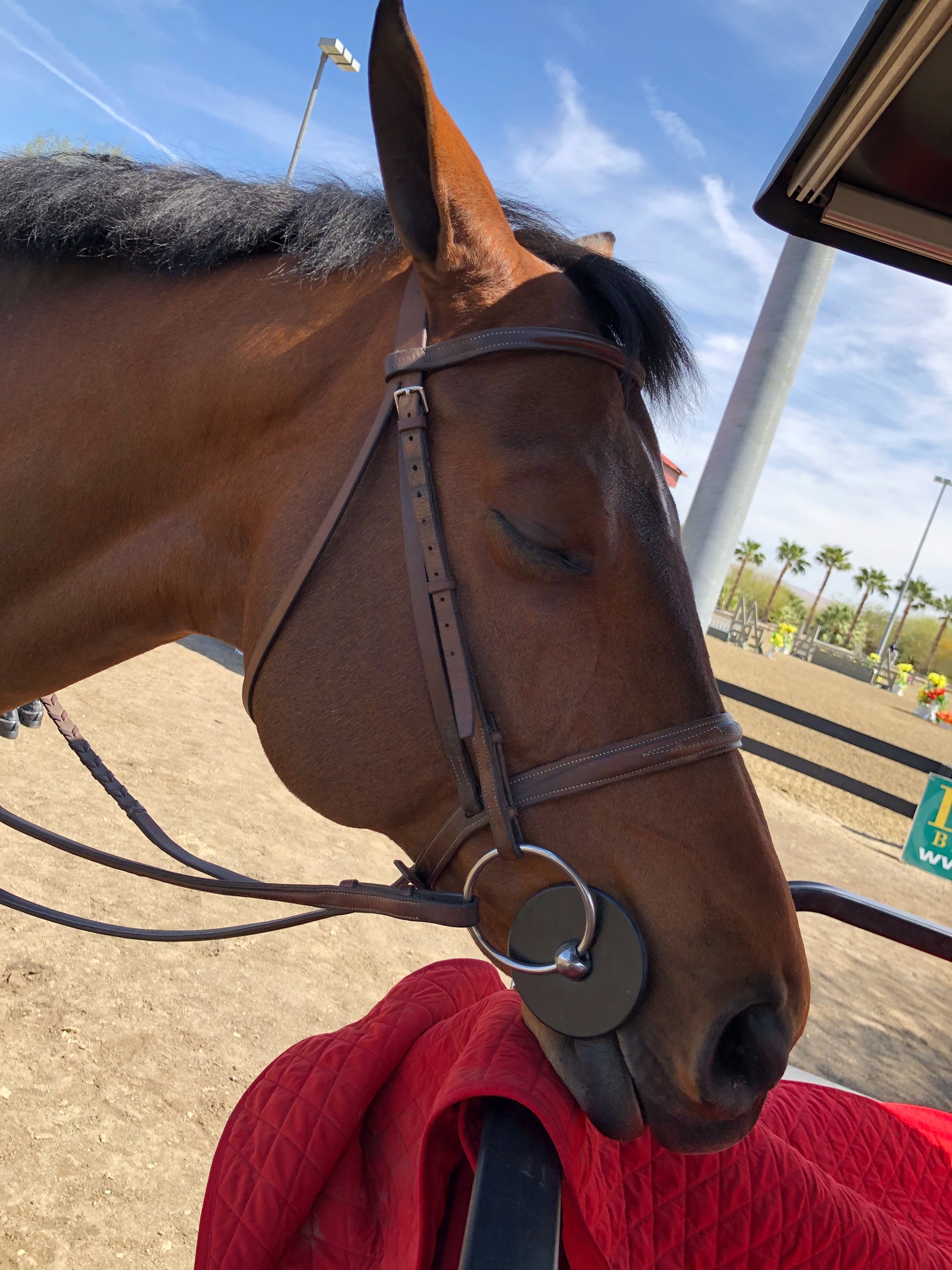 •  Yet Possum isn't the only nickname Boss has acquired. "Everybody calls him 'Bosserman,' " said Laura. "He's the boss. He's in charge. Everything is done the way he likes to do it.
"He doesn't want you to pull too hard or let go too much. You just have to do it the way he wants to do it," Laura continued. "He's opinionated you know. But all the good ones are."
•  While he has two swirls on his face for luck, he has even more good omens on his legs. As his hind leg hairs travel down to the pasterns, they change from black to salt and pepper.
"Archie [Cox] was saying Jack Towell walked by one time and said, 'I've only seen a few horses, but the nicest horses have gray pasterns,' " said Laura.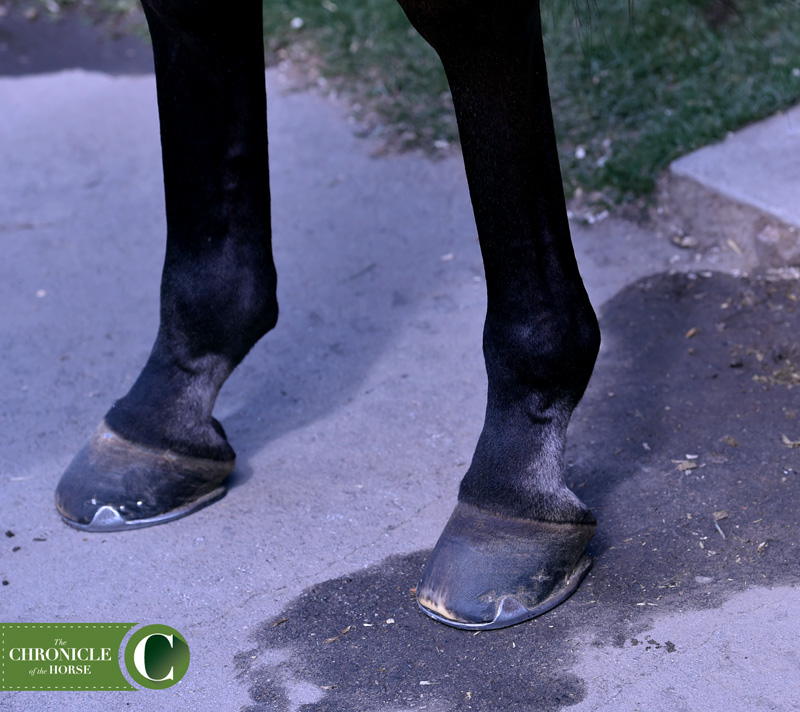 •  He doesn't like to miss a meal—but again it has to be his way. "He generally looks pregnant," said Laura. "He likes to eat a lot. But he is incredibly picky. He only will eat certain treats. He only will eat apples from Stella."
•  He's handsome, and he knows it. "He knows how to pose. He's like, 'All my years in the conformation, I know how to,' " said Laura. "It's hard not to just stare at him."
•  Five more minutes Mom! "He'd rather sleep than do much of anything else," said Laura. "He doesn't particularly like to leave the barn. He walks very slowly. You have to drag him out from the barn, generally.
"He's a teenager," she continued. "He doesn't like to get out of his house."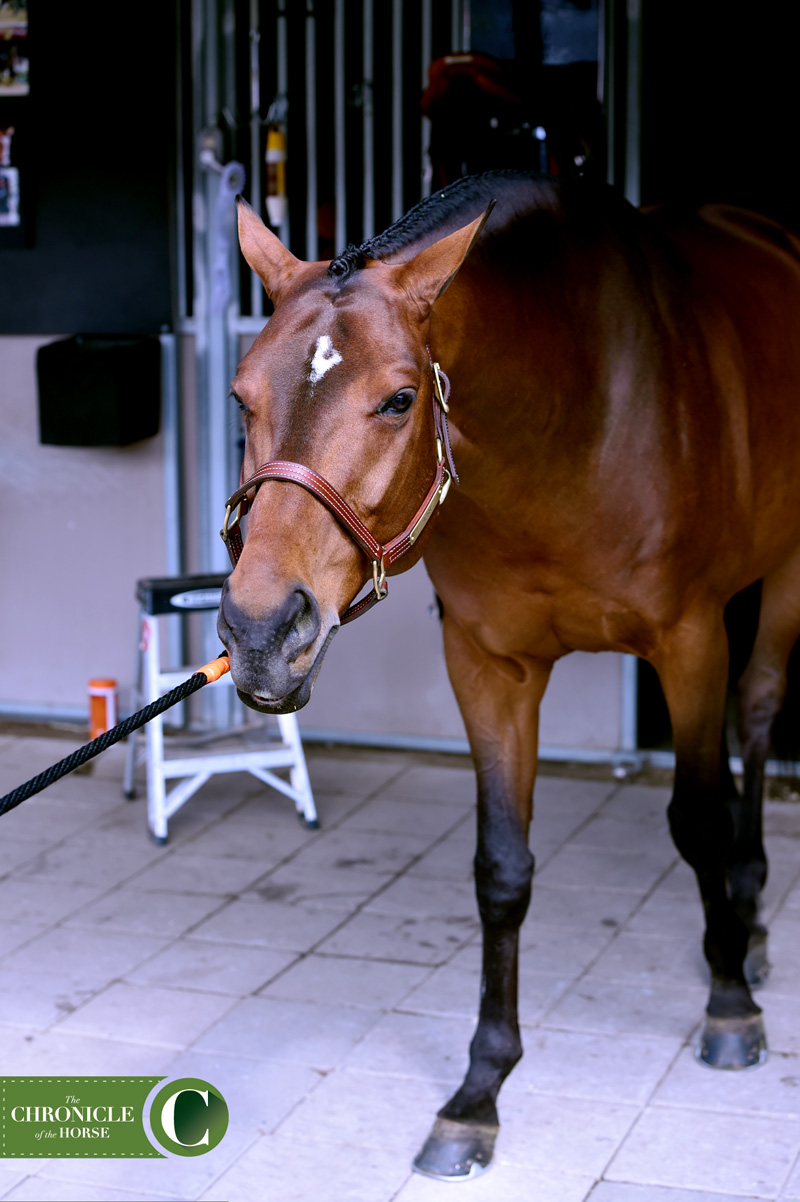 •  While Boss has spent most of his show years dominating the conformation hunter division, he does have one little, endearing flaw. He has a little dent on the left side of his neck.
"Archie said that people call it, I think, God's kiss," said Laura, of the mark also commonly referred to as a Prophet's Thumb. "I guess when they're in the womb, their little hoof goes up against it."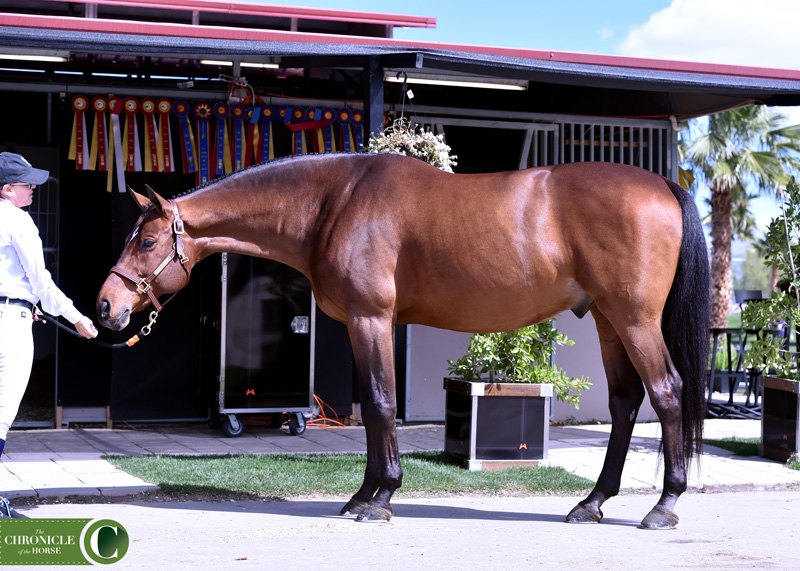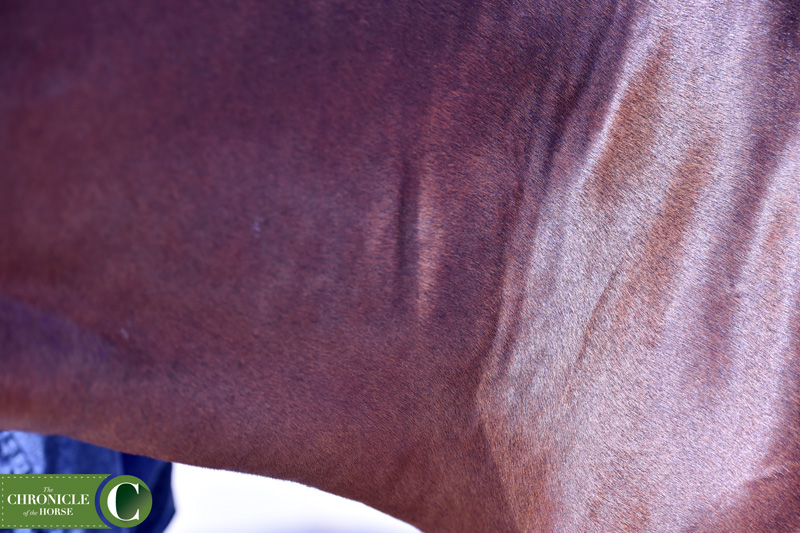 •  Laura never really showed Boss despite buying him as a 7-year-old. With her hip surgeries and replacements, his more downhill ride didn't make her feel comfortable. She was close to selling him when someone suggested she try leasing him out until he was ready for Stella—whom he's always adored.
"It's always been like that since I've had him," said Laura. "He's loved her."
•  Watch out Tyra Banks, Boss is a professional smizer as well. "John gets on him, and Boss just starts smiling. His eyes just light up. It's the sweetest thing," said Laura. "And with Stella, he's the same, like, 'I'll take care of her. It's all good,' like, 'I love her.' "