If ever a pony could be considered royalty, it might be Bit Of Love. Though he stands just 12.1 7/8 hands, "Chester" has no idea he's looking at the world from a lower perspective. Current rider Maddie Tosh describes him as a horse in a pony body, and he's certainly earned that description. In the ring he exudes class and presence, and with his unique coppery color, you can't help but look at him.
Bred by Scott Stewart, Chester got his start in the small green pony hunters with Lilli Hymowitz in 2012, and a week later he stepped into the regular division and took home the reserve tricolor. Since then he's carried the who's who of the hunter world. After Hymowitz, Emma Kurtz took the reins, followed by Caroline Passarelli, Christina Rogalny and Sophie Gochman.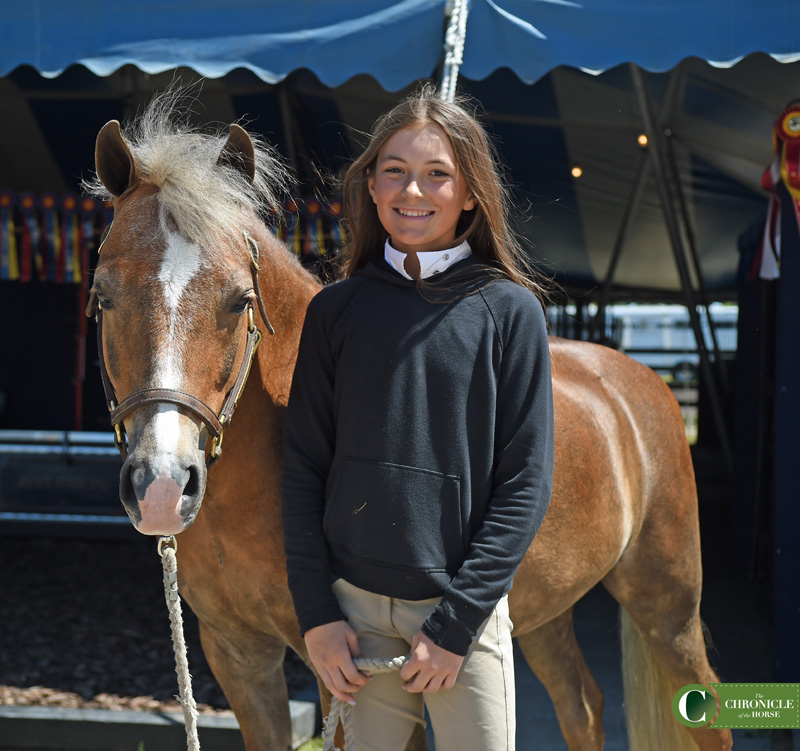 Tosh took the reins in 2017, and it wasn't long before competitors would groan if they saw the pair on the start list. In 2018 they won the small pony hunter division at USEF Pony Finals (Kentucky) and at Washington International (District of Columbia), were circuit champions at HITS Ocala (Florida), and took home the U.S. Equestrian Federation Horse Of The Year title.
"It was obviously a lot of pressure getting him," said Tosh, 13. "I just wanted to be sure he lived up to his name with me, but he's been amazing. It's been so fun."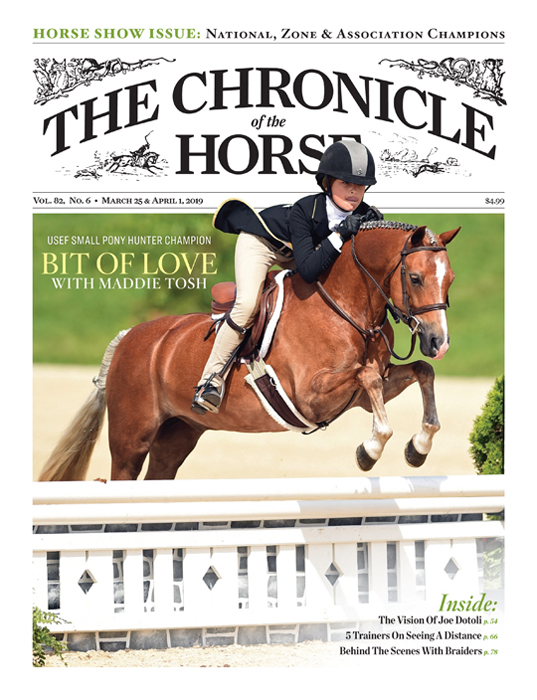 This year is their last hurrah as the 13-year-old Welsh Pony cross (English Lad—Miss Pretty) will retire to owner Betsee Parker's Middleburg, Virginia, farm at the end of 2019. So far their victory pass has been laden in tricolors, and they matched their HITS Ocala circuit championship and did one better at Pony Finals this year, winning not only their division title, but also the grand pony hunter honors.
The Chronicle went behind the stall door with this precious pony to learn more about him:
• His barn name might officially be Chester, but Tosh has plenty of nicknames for him including Chesterfield and Chestie.
• Chester is well aware that he is a cut above the rest, and he takes his royalty status very seriously.
"He doesn't like other horses much," said Tosh. "He just wants his own personal space, and he thinks he's the king."
You won't find him pining for a buddy back in the barn. He couldn't care less whether he's by himself or has a friend to keep him company.
"He just kind of tries to bite them," Tosh said. "He just likes his space. He tries to eat them."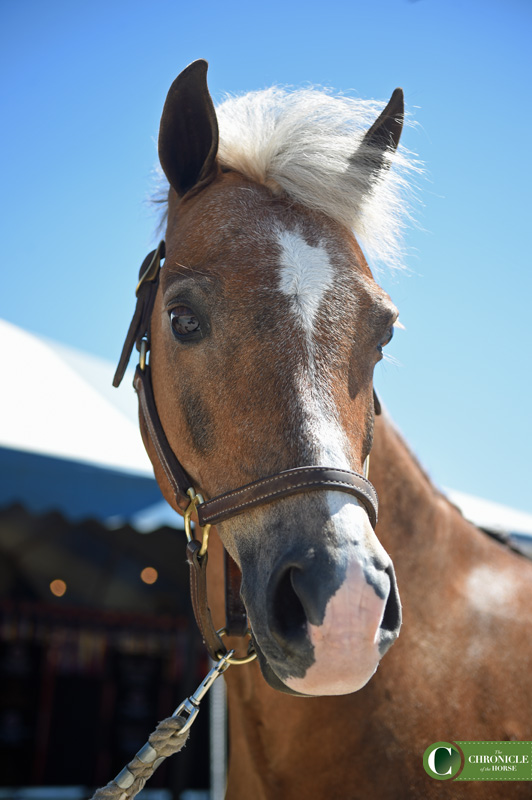 • Even though he isn't a fan of his equine barn mates, dogs are good, but goats are better. The Toshes have goats at their Alpharetta, Georgia, farm, and Maddie reported that Chester enjoys playing with them.
• When it comes to treats, Chester has come to expect the best. After all, the king deserves something that recognizes his stature as top dog in the barn. His favorite? Snaks 5th Avenchew.
"He likes the unicorn ones because he's a unicorn," Maddie said.
And just what makes him a unicorn?
"The fact that he always tries so hard and that he's so sweet."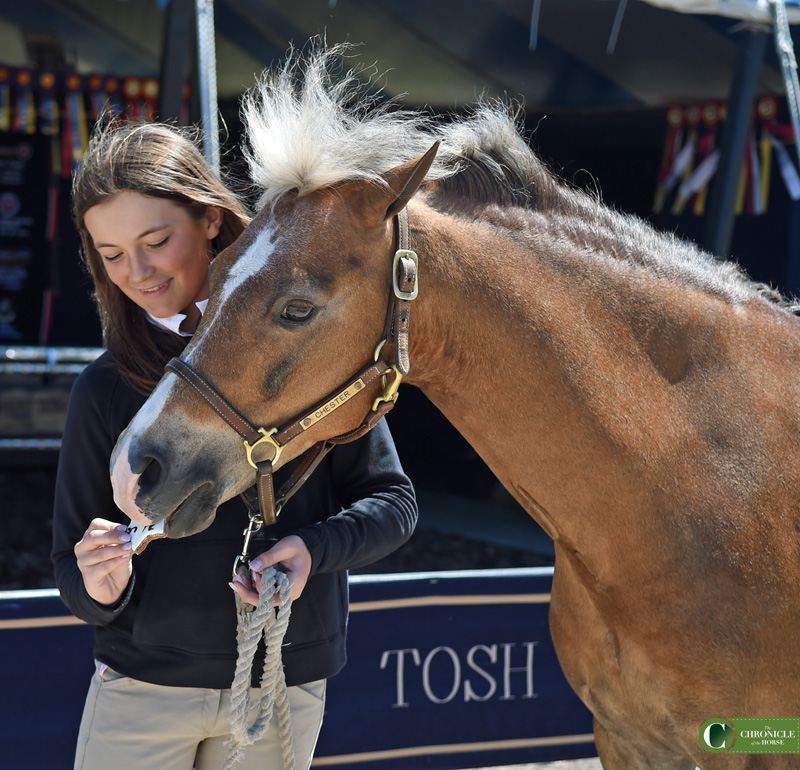 • Being a hunter pony means he's got to look his best, especially for that conformation class, but grooming isn't his favorite thing. But unlike those horses who enjoy rubbing their faces in the mud, Chester keeps himself pretty clean.
• Jumping onto a famous pony like Chester isn't always easy, and Maddie admitted things didn't go entirely to plan when they first teamed up.
"It took us a little bit to get used to him because he kind of has to know his people, so it took us like six months to get to know him, and then we clicked," said Maddie.
And it wasn't just as simple as tons of lessons to get them on the same page. Maddie had to really bond with him before the results truly started to roll in.
"I think you have to spend quality time with him so he knows you love him, and he can trust you," Maddie said.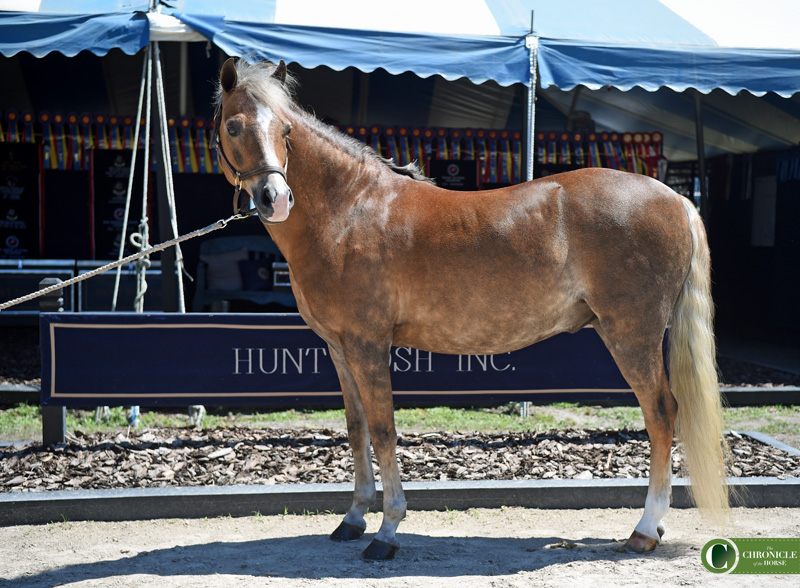 • He's a parent's dream pony.
When I asked Maddie's mom, Mandy Tosh, what she liked about Chester, her response was, "Everything."
"He's awesome," Mandy said. "She really worked hard getting to know him. He really wants to know his people. He really has to trust you and believe in you to perform well. She's done a really good job, spent a long time [with him]."
• The best way to become Chester's best friend?
"I graze him and—he loves to be scratched," said Maddie. "I go in and I scratch him, just kind of love on him."
His favorite spots include behind the ears or on his withers.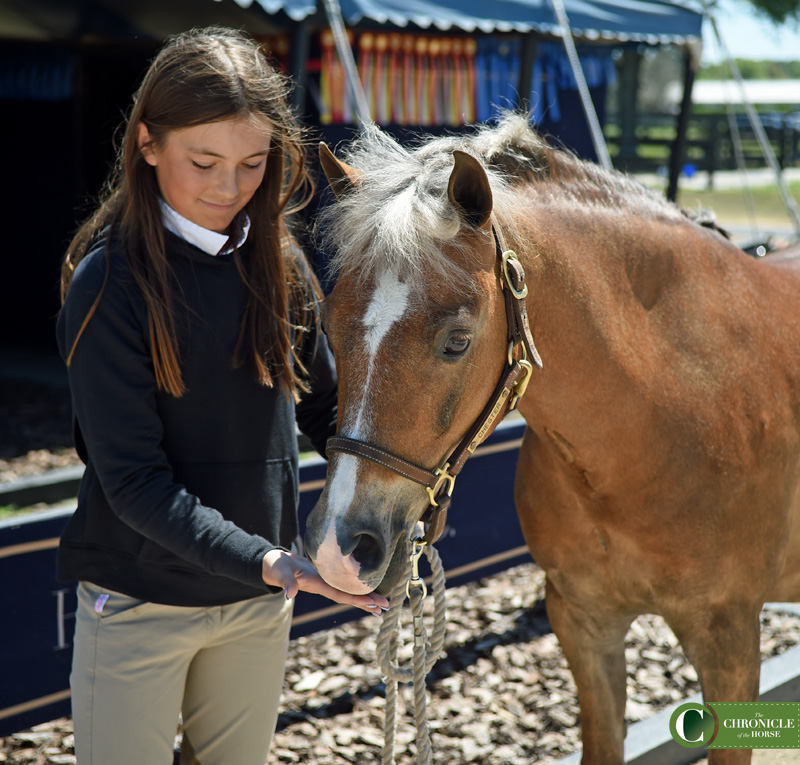 • Venues like Pony Finals can be difficult. The Walnut Ring is up on a hill, so ponies feel like they're all by themselves on course. Then you consider the large crowds, a VIP tent and whipping flags, and some ponies say heck no. And the Washington International is its own ballgame with a tiny warm-up and street-side stabling. But for Chester, those types of venues tell him it's time to put his best hoof forward.
"I think he gets to the bigger venues and horse shows, and he knows it's time to perform, so he's pretty much fine with a lot of commotion," said Maddie.
• For as confident as Chester is in the ring, Maddie said he needs to know that you'll be there to support him.
"You kind of have to hold his hand sometimes and tell him he's fine and he can do it, but then he's fine," she said. "He doesn't care about anything.
"He doesn't like you to be rough on him," she continued. "He doesn't like it when you get mad at him. You have to be super nice to him and tell him he's OK all the time."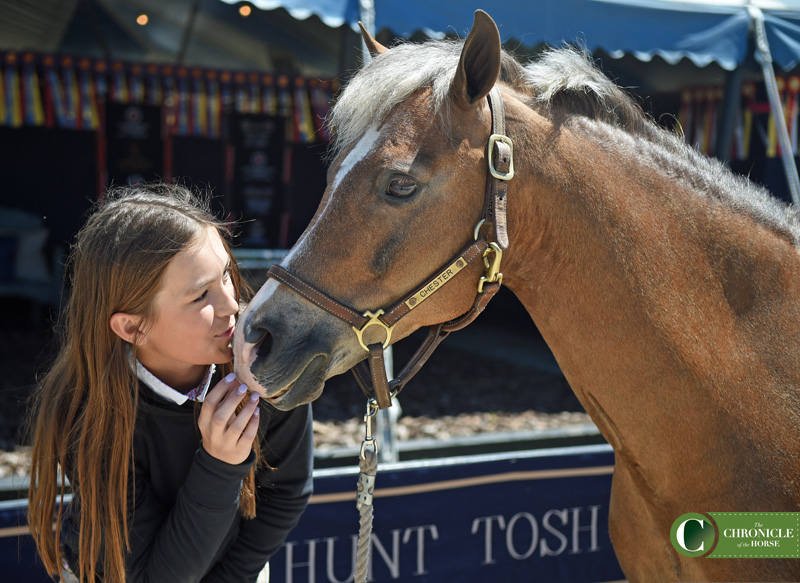 • In the Toshes' minds, what's the worst thing about Chester? That he's only 12.1 hands.
"We do wish he would grow with her," said Mandy.
"Just grow into a horse," Maddie agreed.