When Hannah Isop partnered with the Hanoverian gelding Believe in 2016, it took her about a year to change his jumper mentality into that of a hunter.
"He's incredibly large-strided, a very sensitive horse," Isop said. "It took a little time to get him to take a deep breath and get fully comfortable with the hunters … getting the hang of the slower rides, slower pace and light contact."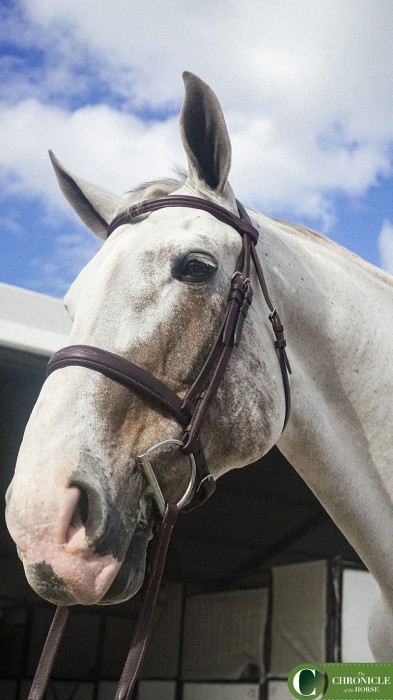 Fast forward five years, and "Luca" (Stolzenberg—Lesley), 14, has risen to the challenge of becoming a top derby horse. In February 2020, Isop piloted him to victory in the $25,000 USHJA International Hunter Derby at the Winter Equestrian Festival in Wellington, Florida. The pair won again this year, coming out on top of the WEF Premier $25,000 USHJA International Hunter Derby.
Most recently they won the $15,000 USHJA International Hunter Derby at Old Salem Farm May II (New York) on May 22.
"I'm very fortunate to have had such a long partnership with him," said Isop, of Brewster, New York. "I think we know each other like the back of our hand."
Go behind the stall door to get to know Luca.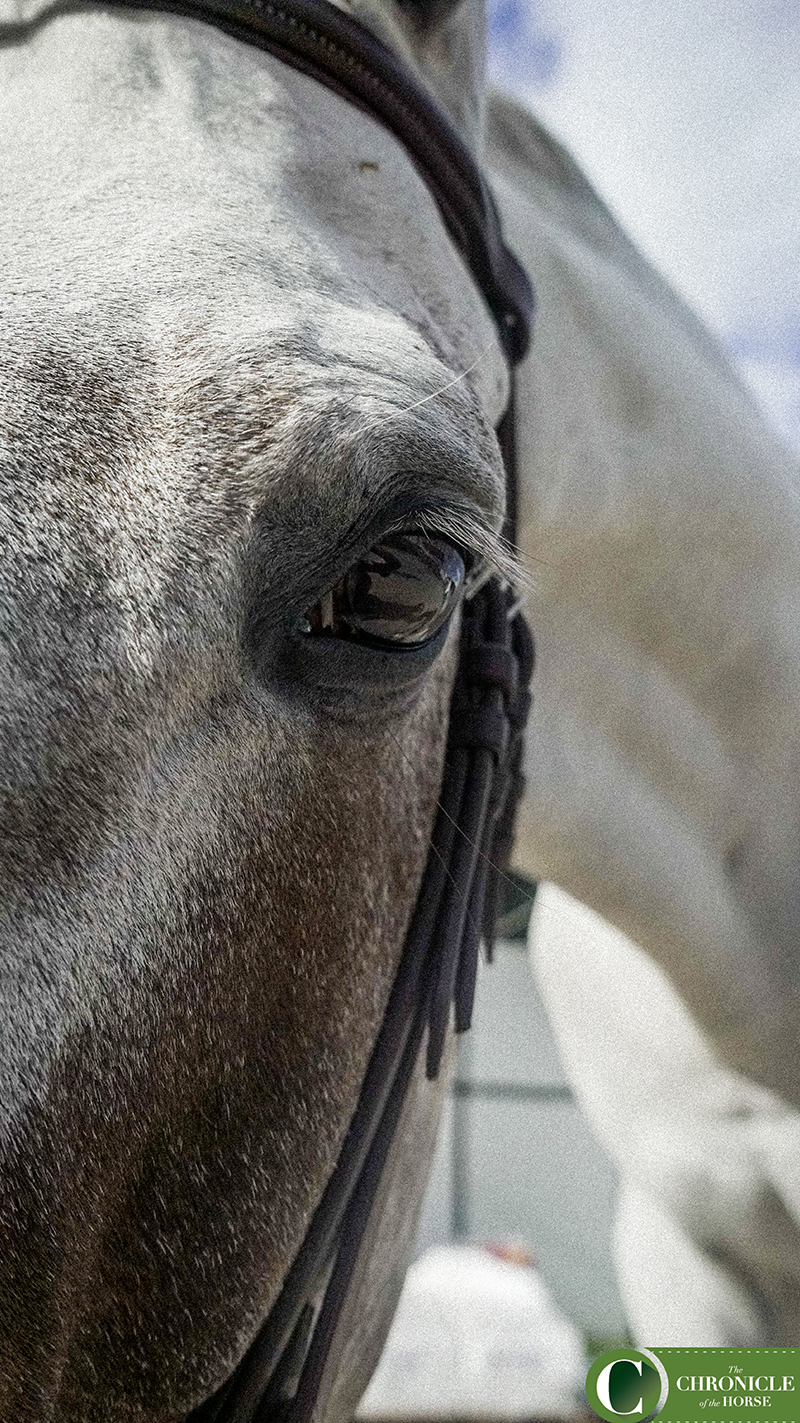 • There's a backstory to how Luca got the show name "Believe."
"I've always had this motto of 'Believe,' " Isop said. "It's just something I tell myself before I go in the ring. I love this horse, and I watched him all season long before we got him. We got him in the barn for a trial for another person, and we just fell in love with him. Believing in it and trying to make it work—hence where his name came from."
• While Luca has a large build, Isop says he is "as light as a feather" under saddle.
"He's a light ride, light on his feet and incredibly scopey," she said. "He took a little time for me to learn because his style is unlike any other horse I've certainly sat on. When you ride a bigger-strided horse like him, they're usually a lot heavier in the bridle, and they need to be put together, and that's not him at all."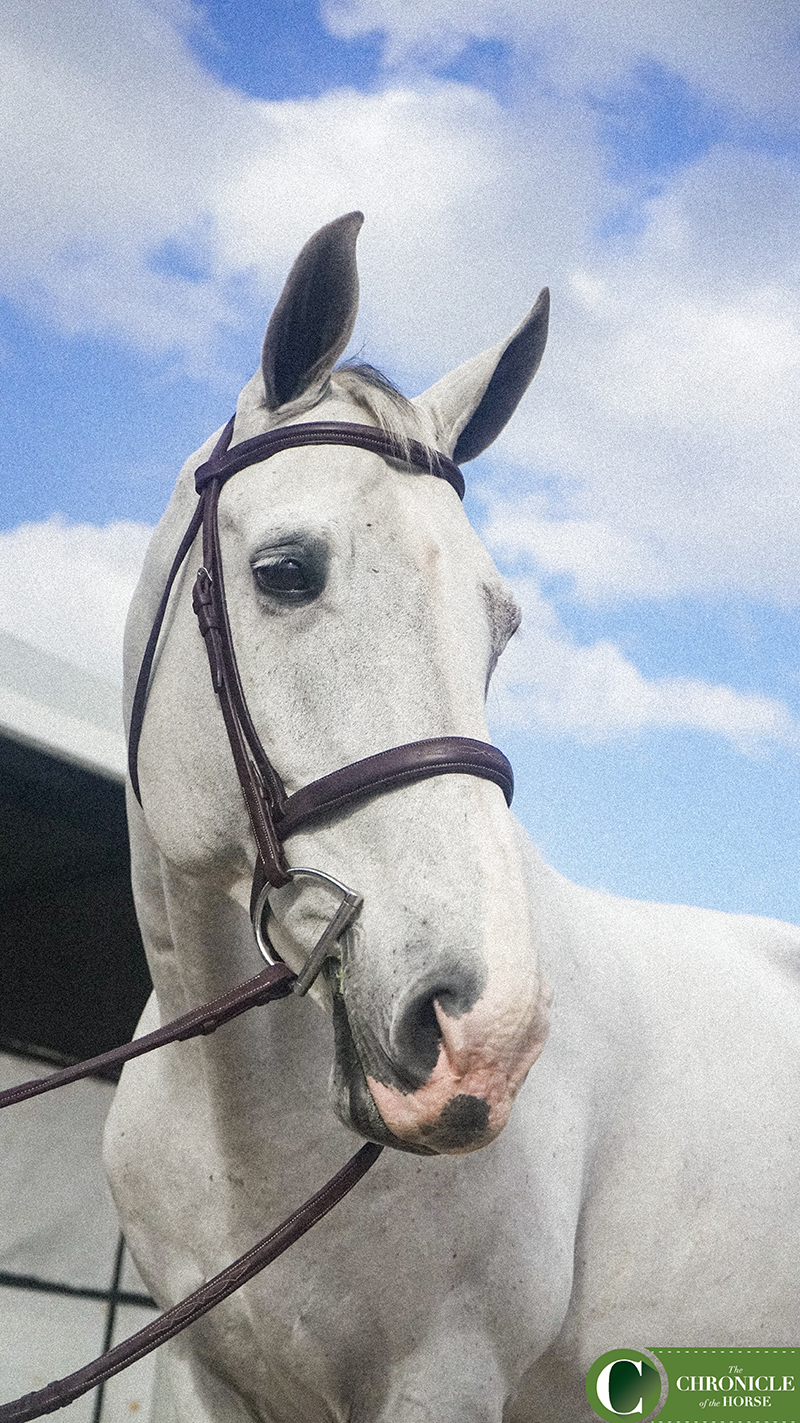 • Luca is the barn greeter at home.
"He is the horse that hangs his head out all day long just to watch everyone and to say, 'Hi,' " Isop said. "He has the front stall at home. He's probably one of the sweetest, if not the sweetest, horses I've ever met. He loves dogs, kids and people but is not such a huge fan of other horses. He likes his space with horses, but when it comes to his people, he wants to be a lap dog. If he could come home at night, he would."
• Luca isn't picky about treats.
"[He likes] all treats," Isop said. "I'm not the biggest treat feeder, but he is very spoiled. I would say apples [are his favorite]. He gets apples for special classes."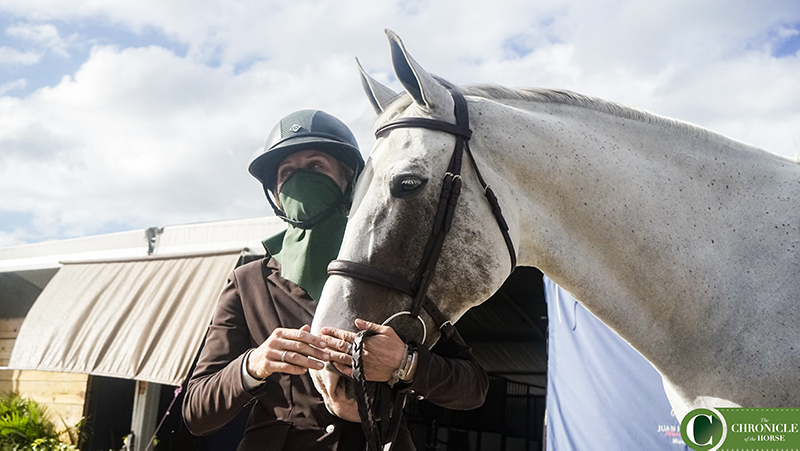 • In case you haven't noticed, Luca has an unusual marking on the side of his face.
"He stands out in a crowd, that's for sure," Isop said. "In his height, his style, his way of going, and then, of course, his cool markings on his face, which I love."
• Luca is a "long-walks-on-the-beach" kind of guy.
"He is the best trail horse around," Isop said. "He loves it. You can just feel how happy he is. He walks out on the buckle, ears forward, ready to go. He's just a happy camper."
• In addition to being a great trail horse, Luca is a bareback aficionado.
"He took right to it," Isop said. "I love doing some flatwork bareback; it really centers the rider. For him being an incredibly sensitive horse, especially when we got him, it just took a little desensitizing and some bonding time with him and I just to learn and better understand each other."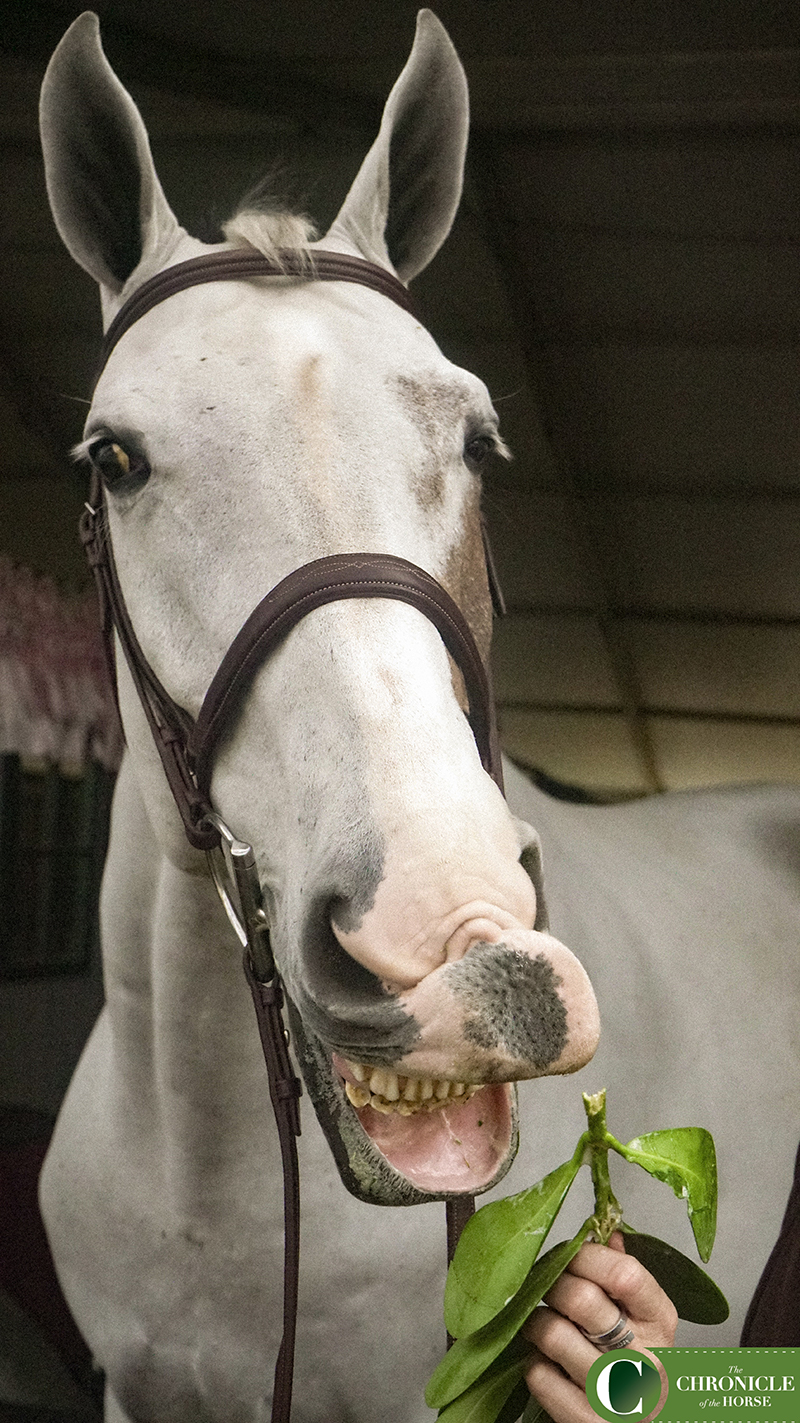 • It doesn't take much for Isop to maintain Luca's fitness and conditioning.
"With the older horses, the trail riding and grass field at home are really what we do for his fitness," Isop said. "A little bit of jumping at home, and he comes to the show and knows his thing."
• If Luca were a celebrity, he would be George Clooney, and not just because of the gray hair.
"Very dignified, very proper," Isop said. "He likes to do things correctly, but he's very kind-hearted."