Picture a female bodybuilder, bursting with power and energy, strong and confident in herself. That's pretty much Aquamarijn in a nutshell, except she's a dressage horse. The Dominican Republic's Yvonne Losos de Muñiz purchased the challenging 14-year-old Dutch Warmblood mare (United—Toermalijn, Gribaldi) in the Netherlands from Dutch young rider Fransje van der Meer, who'd trained her from a 3-year-old to the young rider level.
The can't-stop-won't-stop "Marina" earned a slot in the Pan American Games in Lima, Peru, this summer, and she's bringing Losos de Muñiz along for the ride. Marina has some secrets up her polo wraps, so read on to learn more about the strong-willed mare with beautiful conformation and exceptional athletic ability.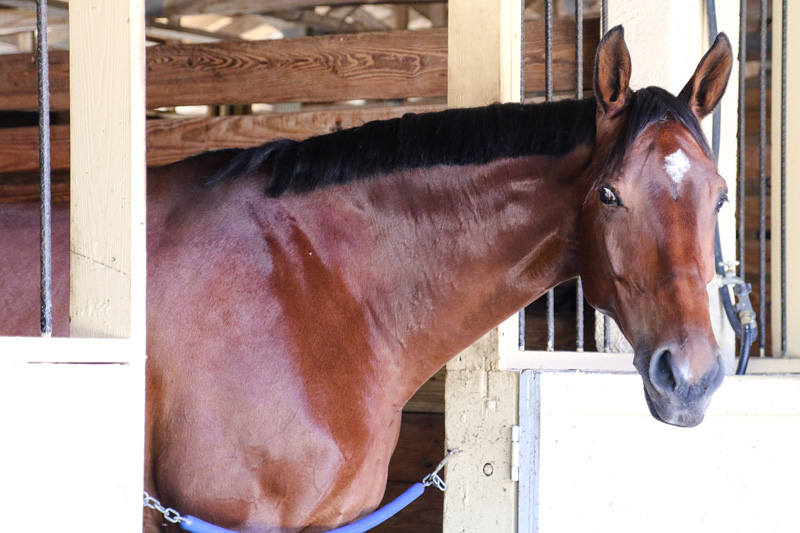 • She's a powerhouse.
"She's been a challenge basically because she has so much power and so much character and attitude," Losos de Muñiz said. "It's getting that to work in my favor and not against me that's the challenge. The first year, year-and-a-half, it was all a bit of a fight. Now I have it in my favor, but I still have a bit too much of it. It doesn't come back fast enough to me in the ring, and that's where I'm struggling. But this is just fine because I don't want to kill the power to keep that positive forward momentum."
• Her hormonal swings are more like hormonal Ferris wheels.
"When she's hormonal she is NOT going to move," Losos de Muñiz said. "It's a bit extreme with her because she's either full-out go, and you can barely stop her, but in a good way, or when she's in heat, and she just plants her feet and will not go. When she's in heat, you can NOT make her lift her leg."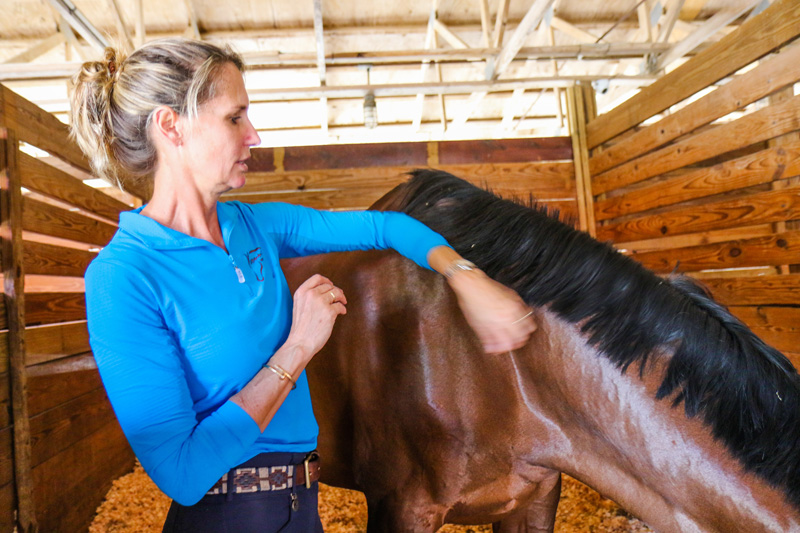 • When both she and her "brother," Losos de Muñiz's 18-hand Belgian Warmblood gelding Foco Loco (V Sierappel—M. Weingraefin), both qualified for the 2019 FEI Dressage World Cup Final, Marina went to Sweden while he stayed home.
"I thought it was an amazing opportunity to take her, and he was just a little burned out and tired [from the 2019 Adequan Global Dressage Festival winter show season], and he's not a good traveler because he's so big," Losos de Muñiz said. "The trip would have been way too hard for him. She's more compact and easier to travel with."
She said it was a gamble taking Marina to the World Cup because the mare had never competed indoors, and the electric atmosphere could have been unsettling.
"She was brave," she said. "She didn't give me a hard time, but she was just too much. Again, I didn't want to kill her ambition to go forward, but at the same time she was just giving me too much."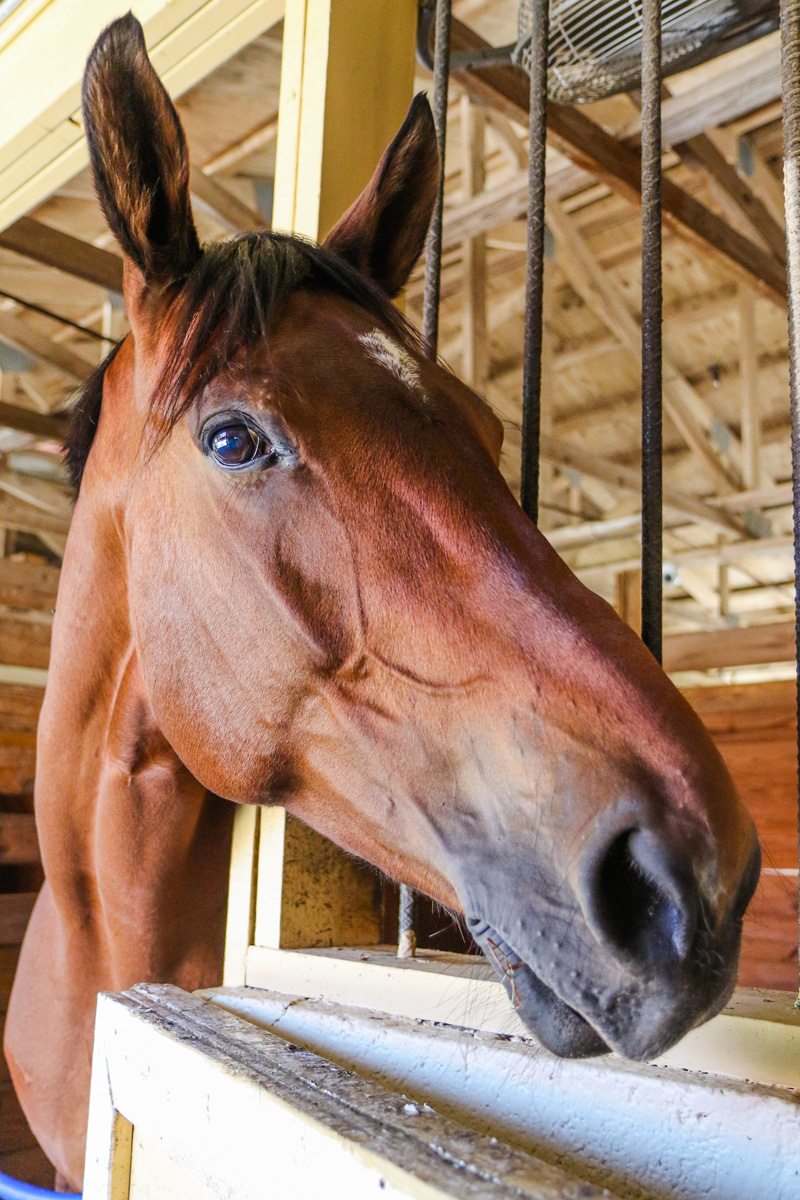 • Marina doesn't like her alone time.
In Sweden, she did great in the warm-up, but she didn't like going solo from the warm-up area through a long alley.
"If I stick somebody in front of her, she can walk up happy," her rider said. "She'll go through fire. She's the greatest trail horse in that sense, but to go somewhere inside on her own, that's where she comes up [worried]. When we treated it as a genuinely scared, then everything became easier."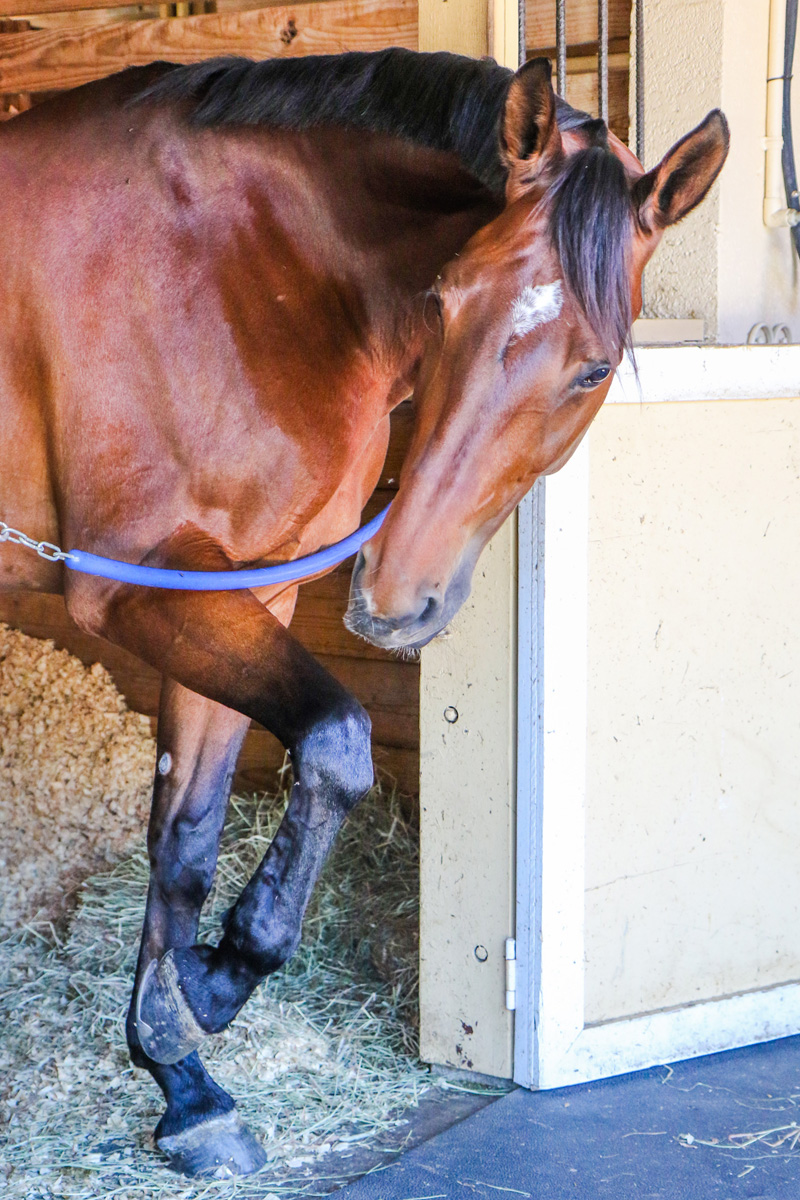 • Aside from her foibles and peculiarities, Losos de Muñiz is like any proud horse mom and thinks Marina is special.
"She doesn't have any weaknesses in my mind except she can get a little over-excited," she said. "Her extensions are phenomenal, and her trot work is pretty wow!"