When she decided to return to the horse world after a 10-year break, Jordan Lubow turned to the Internet, scouring ads in search of a quality young prospect. She'd set up a few appointments to try horses on the East Coast, but some Instagram scrolling sent her in another direction. Using the "explore" feature, Lubow came across a video still of a stunning gray 3-year-old jumping three feet above a cavaletti.
Lubow immediately called Taylor Flury of AliBoo Farm to check out the Zangersheide (Asca Z—Zianne, Lupicor). After a red-eye flight to Minooka, Illinois, Lubow wasted no time signing the paperwork to make "Timmy" hers.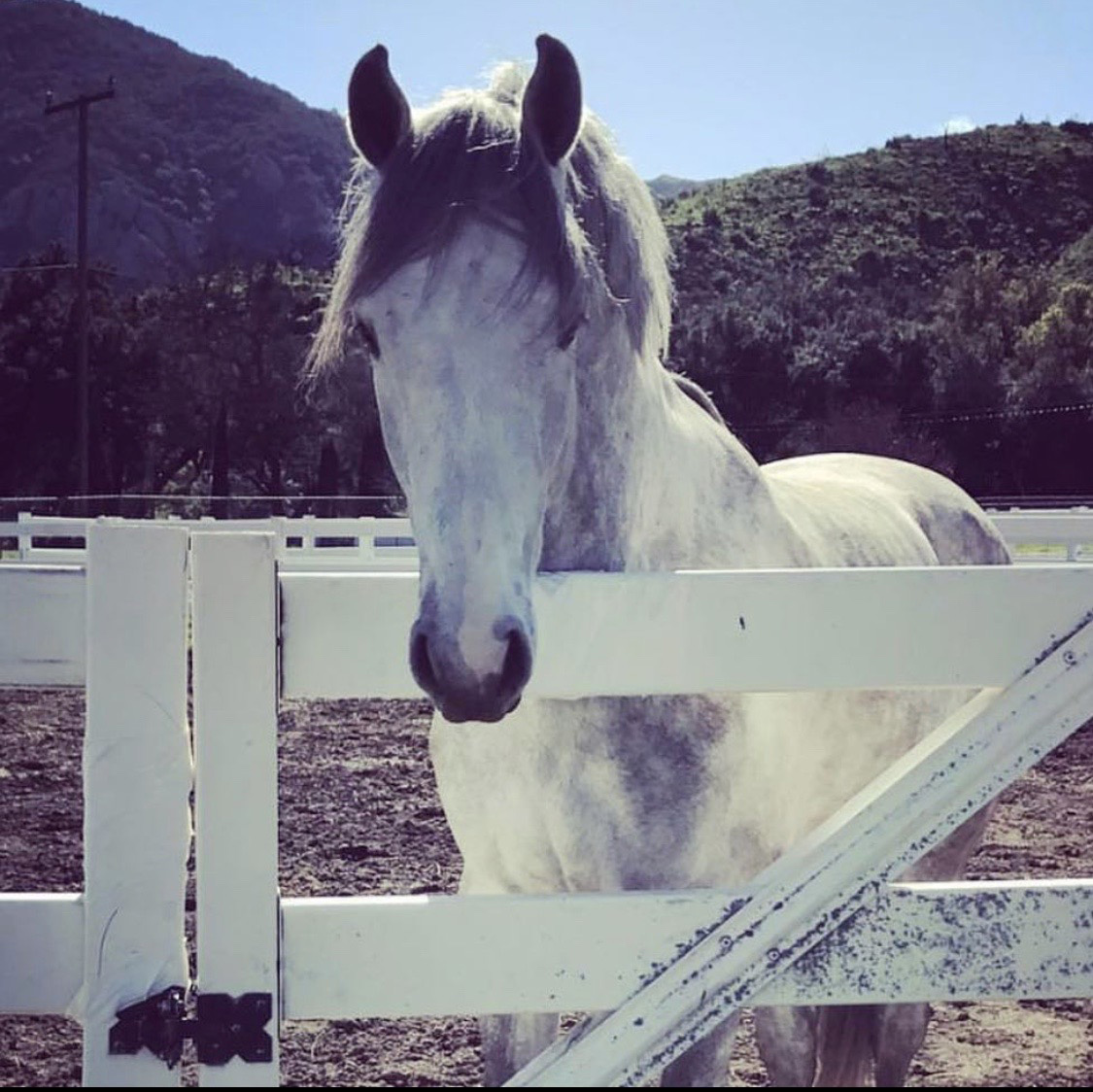 The exuberance Lubow saw in that first video has translated to the now-8-year-old gelding's high performance career, and Timmy's knee-to-nose style has had many professionals clamoring to have him in their barn. He made his USHJA International Hunter Derby debut in February 2019, and two weeks later, he won the $10,777 USHJA International Hunter Derby at Gulf Coast Magnolia Classic (Mississippi). They finished 25th overall in the Platinum Performance/USHJA International Hunter Derby Championship (Kentucky) in their first championship. In 2020, they continued to pull out top placings in derbies as well as earning championships in the 3'9″ green hunters.
Go behind the stall door with Timmy.
• Lubow hardly had to think about who Timmy would be if he were human.
"He would be that super good-looking guy in high school that's the jock, the most popular kid that's kind of mean to everyone, but you still like him anyway," she said.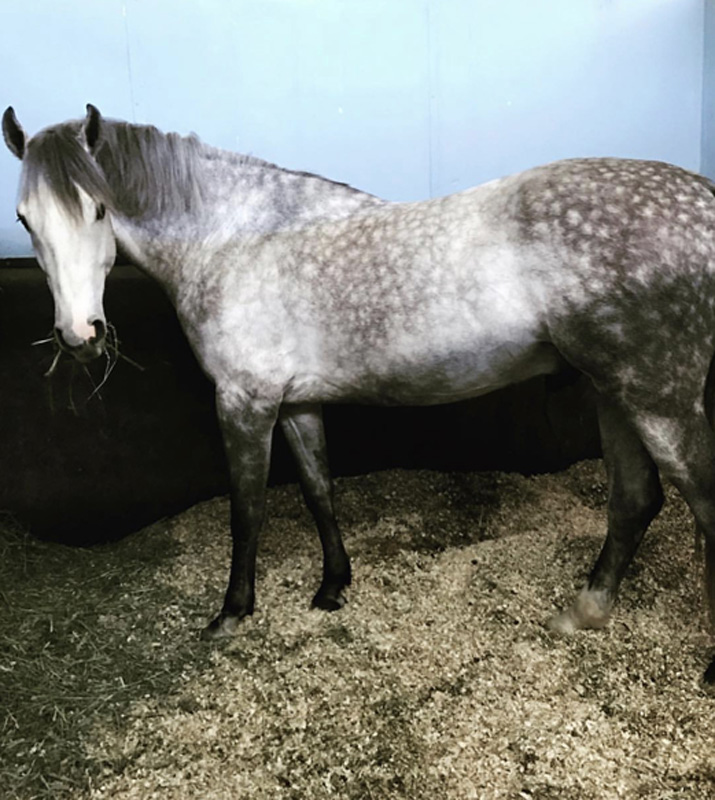 • While his jump may be jaw-dropping at horse shows, at home Timmy is as lazy as they get.
"It's funny because people don't believe me when I tell them that because he gives so much effort over the jumps, but if you know him and you know him at home, he would just rather walk around the pasture and eat all day rather than do anything else. He's very, very lazy."
Timmy's not the kind of horse you'll see longeing or doing a tough flat in the morning of a big class, instead Lubow keeps it low-key to conserve his energy.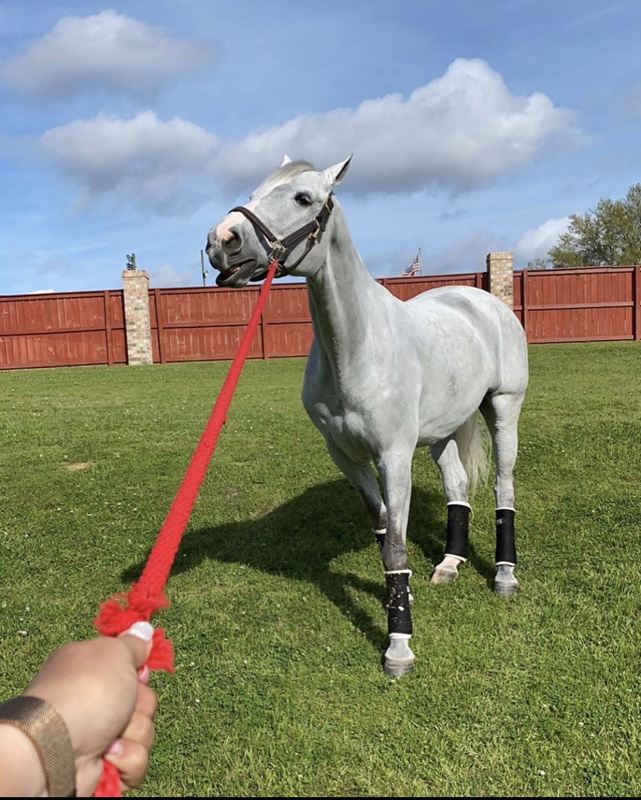 • While Timmy has done the hunter divisions in the past, Lubow has started doing just one or two classes with him.
"When we walk into a ring to do the divisions, he's very blasé," she said. "He kind of messes around a little bit, but when I put the tails on and walk into the derby ring, and he sees all those people, he transforms himself and kind of puffs himself up and is like, 'Wow all of these people are here for me.' He, like, steps it up and really shows it off. It's quite funny to be on him because you can feel the difference between each ring for sure."
• You can bribe him to do anything with food. He turns up his nose at bananas, but any other treat is pretty much fair game.
"When you give him a treat, for some reason he sticks his tongue out to the side," she said. "You know when you chew granola, and you get something stuck in your teeth, and you [try to get it out with your tongue]? He does that for at least 20 minutes afterwards and just hangs his tongue out the side. It's really funny."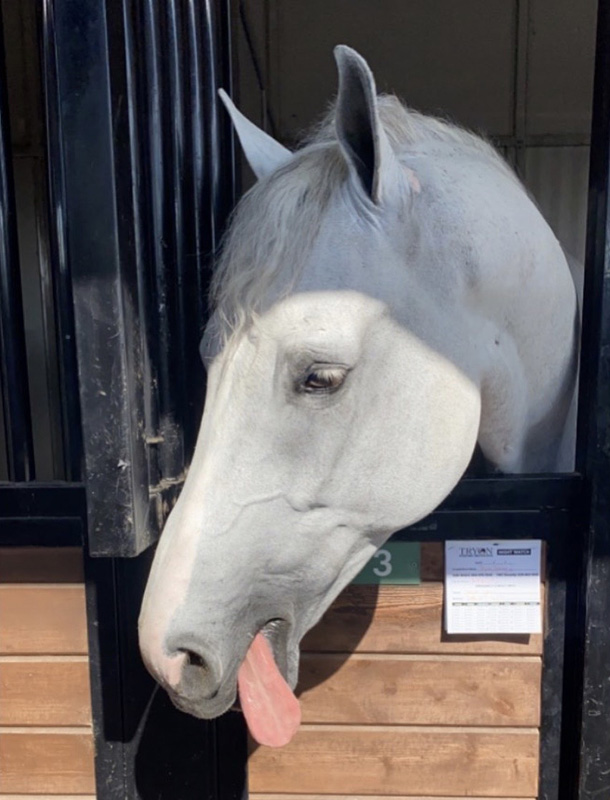 • He's secretly a lover, but he doesn't want anyone to know it.
"He loves you, but at the same time he doesn't want you to know it, so he has to act tough. That's how he is in the barn," said Lubow. "It's tough love from my horse for sure. He acts cranky. He'll act like he doesn't want you around, but then the minute you step always he's like come back! I think he's just really, really playful."
While he puts on an act, he's very sweet to anyone who comes to do bodywork on him.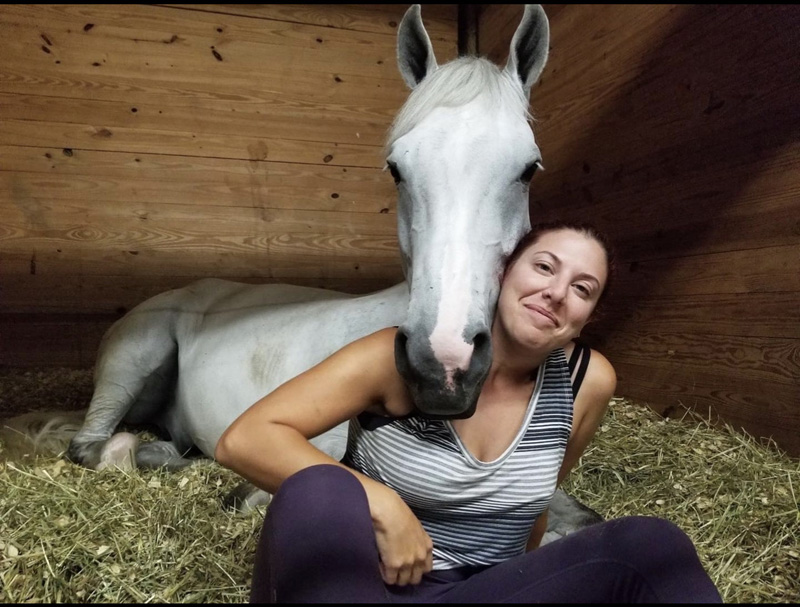 • Despite his cranky attitude, Lubow knows he loves getting her attention. When Timmy sees her in the barn while in the crossties, he gets wiggly and starts pawing to get her attention.
• Timmy lives up to the stereotype that grays love to be filthy.
"Let me tell you, every morning, covered, absolutely covered," she said. "And you have to watch him to make sure he doesn't lay back down before a class."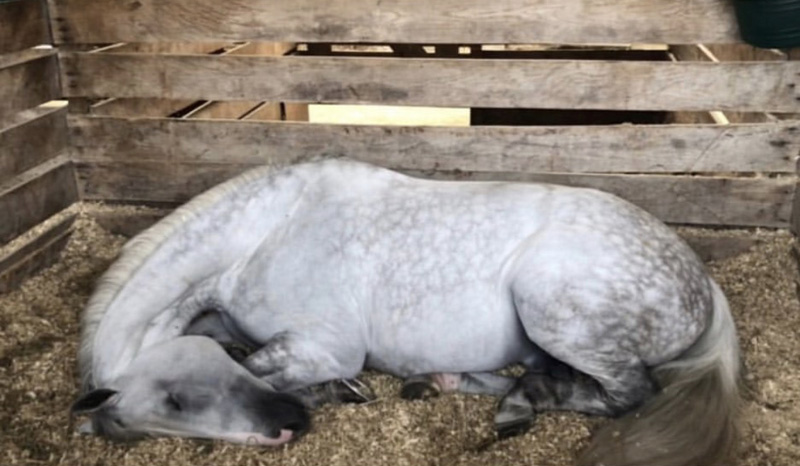 • When Lubow was based in California, her veterinarian referred to Timmy as "The Princess And The Pea."
"He's not a very stoic horse, so if there's anything bothering him, you will definitely know about it," she said.
• He's never been one to form attachments, but Holly Shepherd had a mare named Gia to whom he was attached.
"He doesn't particularly like other horses," Lubow said. "I have a hard time in flat classes because he doesn't like horses passing him. He's fine with traffic, but if they're too close—he doesn't like horses walking near him except this mare. He lights up when he sees her. It's the cutest thing. I was at Aiken [South Carolina] once, and I was riding him, and they took her out to longe. He saw her from afar and was totally captivated and was beside himself trying to see her while she was longeing. It's so weird because he's never been like that with any other horse."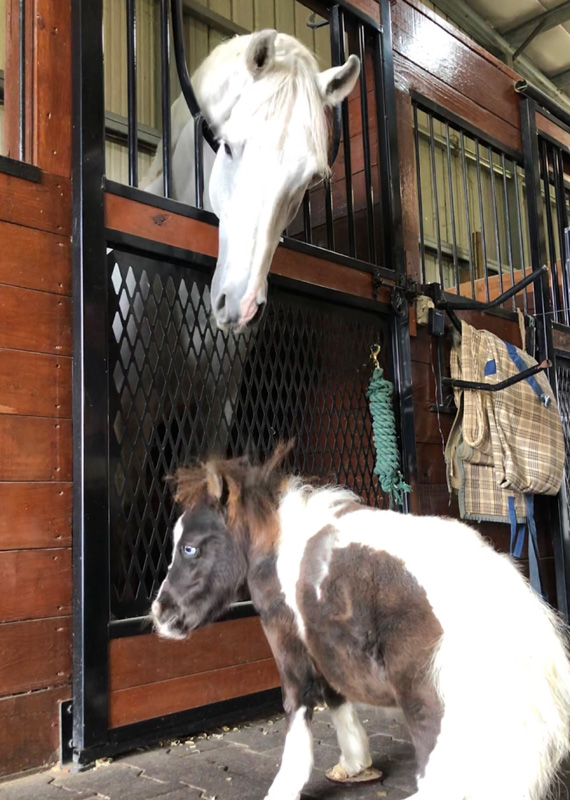 ---