Allentown, N.J. – May 13
Emily Hamel just moved up to advanced at Fair Hill (Maryland) with Corvett, an 11-year-old Holsteiner gelding (Corrido—Tina XII, Clearway), and they were making their CIC*** debut this weekend at the Jersey Fresh International when we caught them over this trakehner on Captain Mark Phillips' course.
It's definitely not Photoshopped, and the pair landed smoothly, turned left and went on to complete the course in great form, albeit a little slow, with 20 time penalties.
We caught up with Hamel, 31, West Grove, Pennsylvania, to find out about how the rest of their ride went and how it felt to fly so high.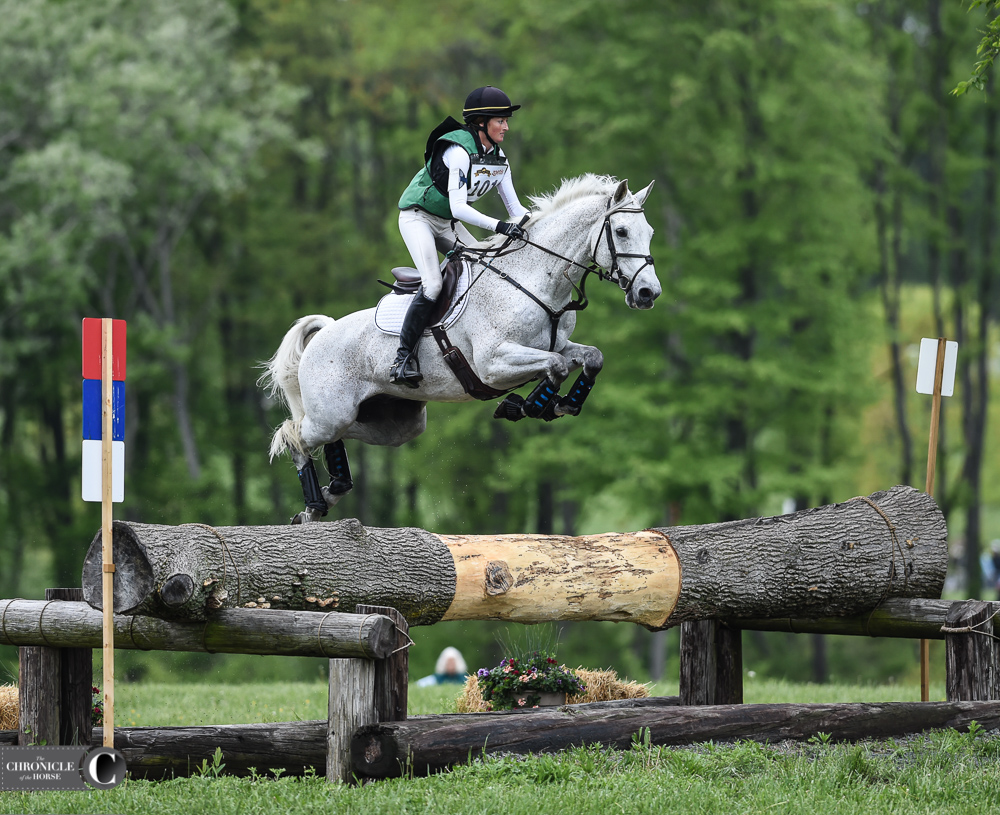 "I got [Corvett] in August 2016 and he'd done Training with a young rider," Hamel said. "I've just brought him on since then with Phillip [Dutton's] help. He's come along quickly, and he's just the coolest horse I've ever jumped. He has a lot of power, and he's game and honest, he really wants to do the job. People ask me all the time what he feels like to ride, but his jump really doesn't feel that big."
The footing was more of a novelty to the pair than the jump. There was significant rain early in the morning, which stopped before the first rider left the start box.
"We were a little slow, but I haven't ever had the chance to run him in deeper footing," Hamel said. "I thought we were efficient where we could be. I got off and told Phillip we were a bit slow, he joked, 'Well it's probably because you spend too much time in the air!'"