Colleen Rutledge's famous Shiraz makes faces at anyone who comes near his stall without food. A Walt Disney quote hangs on the opinionated chestnut's halter hook: "It's kind of fun to do the impossible."
Shiraz, an off-the-track Thoroughbred (Gallipiat—Bold Blossom, Fountain Of Gold), is Rutledge's most successful mount. The petite 15.3-hand gelding is a poster child for a successful second career, having taken Rutledge around the world completing and jumping clear cross-country rounds at five of the world's six four-star events.
The now-retired 18-year-old (who still acts like he's going on 4) is living out his days on Rutledge's 60-acre farm in Mount Airy, Md.
In 2008 Rutledge and Shiraz began their journey, quickly moving up the levels. In 2011 they finished 12th at the Rolex Kentucky CCI****. That same year they also completed the Land Rover Burghley CCI**** (England).
In 2012 Rutledge continued to stamp "Luke's" passport, flying to Germany where the pair finished 16th in the Luhmühlen CCI**** in the spring. The Pau CCI**** (France) was next that fall.
The pair sealed their record with a strong performance at the Mitsubishi Motors Badminton CCI**** (England) in 2013. Luke retired after finishing 14th in 2015 at Rolex Kentucky with no cross-country penalties.
Rutledge operates Turnabout Farm with groom Alex Ambelang, whom Rutledge "imported from Montana." An eventer through the preliminary level, Ambelang has worked with Rutledge for two years splitting time between Maryland, Aiken and European shows.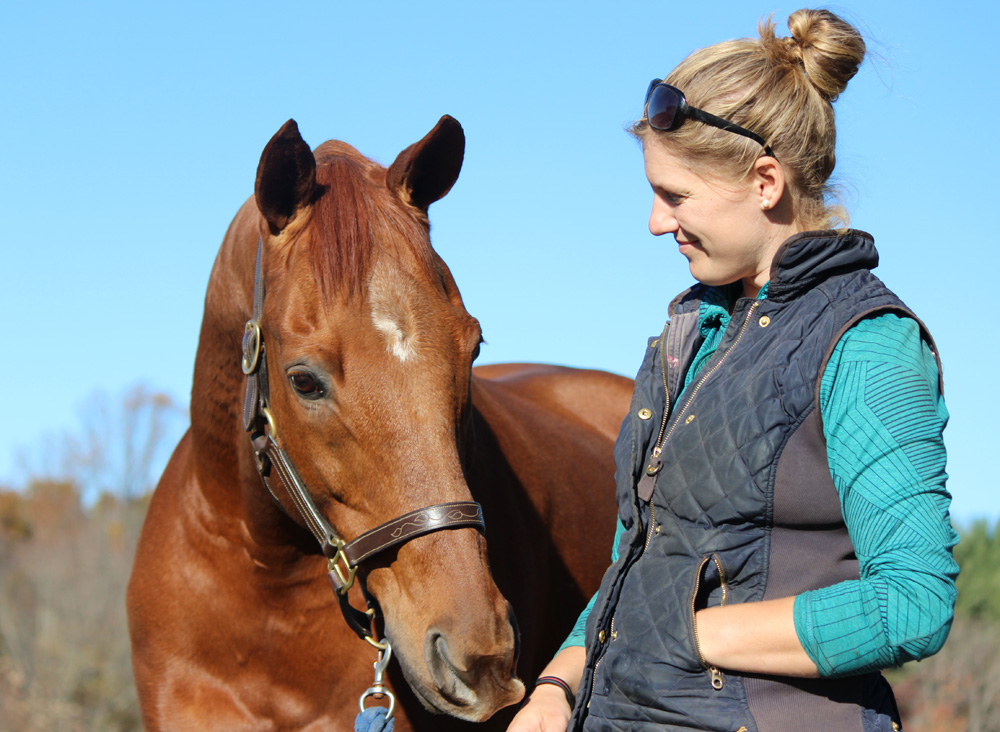 Alex Ambelang and Shiraz
Days at Rutledge's farm are anything but quiet with nine horses in training, four dogs, one cat and one goat following the two around, but Ambelang and Rutledge are a well-oiled machine balancing their sanity by exchanging jokes and jamming out to '90s throwback tunes.
What you need to know about Luke:
The flamboyant OTTB was first retired from racing to be a hunter, but the scopey gelding wasn't well suited to that ring. Rutledge purchased Luke through Rainy Sealey after he'd proved himself through the preliminary level.
Rutledge saw immense potential in the thin "greyhound looking" Thoroughbred. She had watched the horse compete throughout his early career and decided to purchase him without ever riding him, because she was pregnant in her third trimester with her youngest daughter.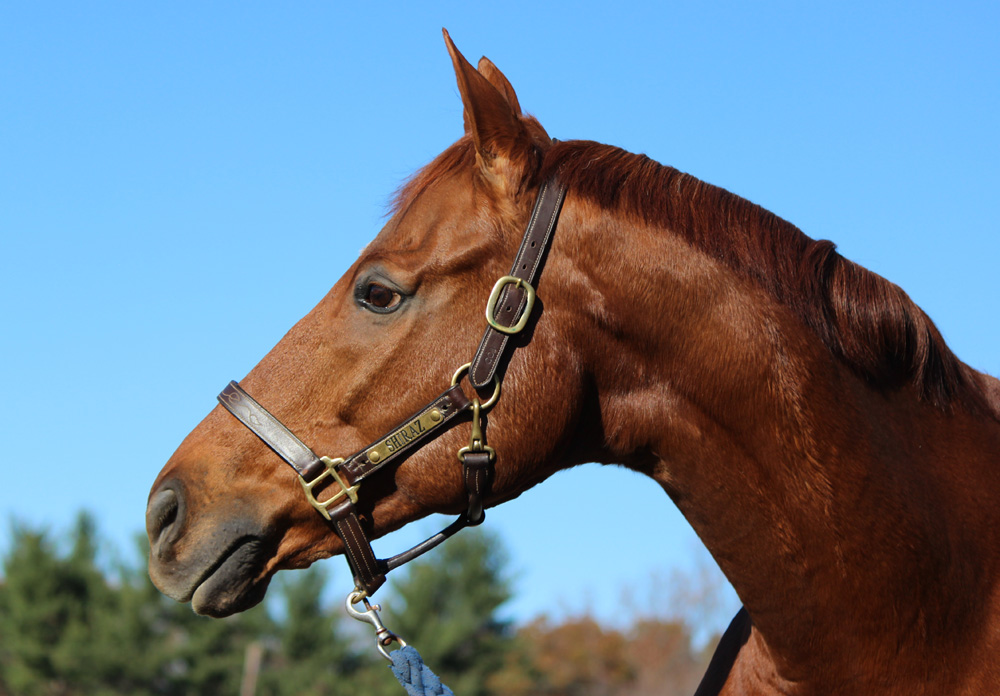 Luke's claim to fame: He and Rutledge were the first horse-and-rider combo to compete in all five CCI**** events in the Northern Hemisphere without any cross-country penalties.
In addition to the nicknames "Luke" or "Lucas," Rutledge and Ambelang call the gelding Pukas, Shmokas, Schmoo or Schmoopsiepoo. The nicknames are somewhat comical, because Luke is not the friendliest horse to work with on the ground.

"He likes to make as many sassy faces to me as possible when I am grooming him," Ambelang said. "He has a lot of feelings and emotions and doesn't really play well with others."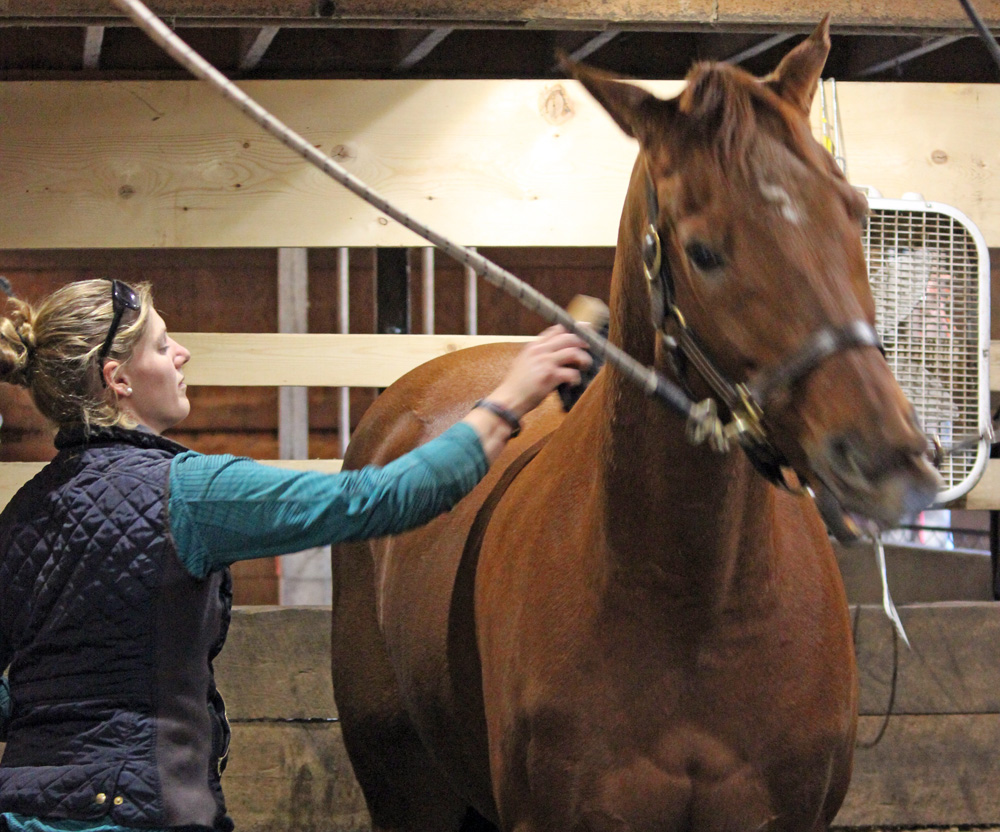 "Luke has the best judgment of character and quickly lets you know where you stand with him," Rutledge said. "If you offend him there is no going back, unless you have mints or Cheetos to feed him—then he will put on his happy face."
While Luke's athletic ability has been a huge part of his success, it's also caused Rutledge some serious concern during training.

"Luke is my most dangerous ride, but he is an overachiever," Rutledge said. "He had to be taught to go up banks, because he tried to jump them as one obstacle. Not only that, but he will bounce any sunken road put in front of him. He is a very difficult horse to ride well.

"He won't let a rider get away with anything," she added. "He tries his heart out, but he isn't the type of horse that is going to save you if you make a mistake. He will sass you and kind of look at you saying, 'Well you figure it out.' "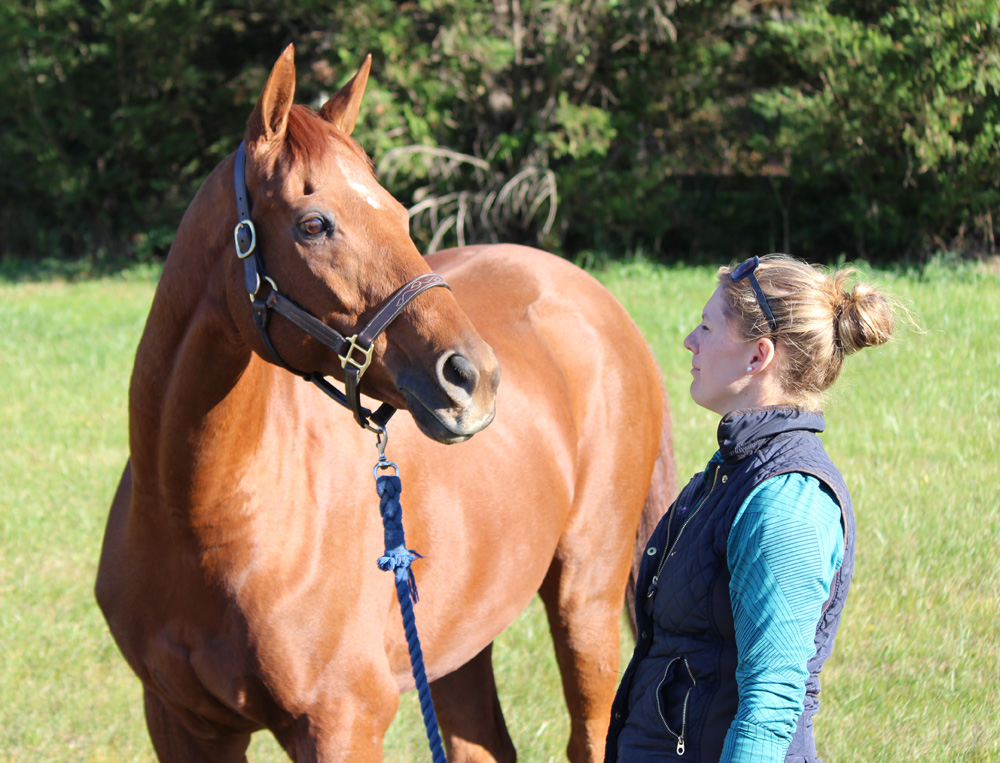 Shiraz and Alex Ambelang
Luke has a love/hate relationship with Rutledge's rescue goat Winnie Widget.

"Luke loves to make nasty faces at our goat," Rutledge said. "I have some great videos of Widget standing up on her back two legs trying to head butt Luke. Luke's response is hysterical. He pins back his ears snapping right back at her."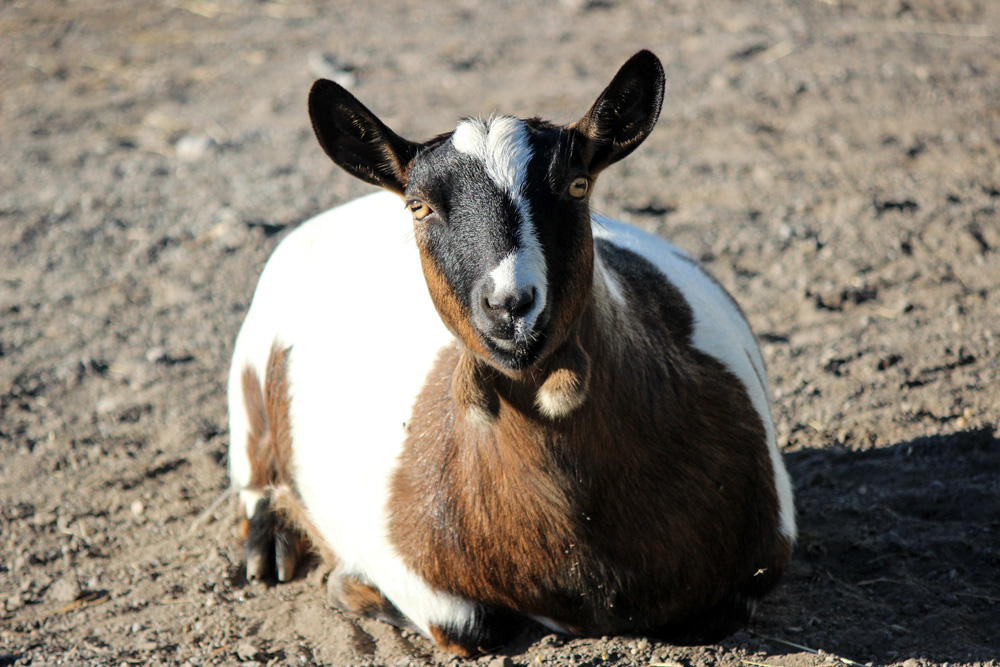 Winnie Widget
Luke is a mudder, which comes in handy for Rutledge.

"Luke is the only horse that I wouldn't be worried about riding in the rain on cross-country," Rutledge said. "Since it has a tendency to rain while I am riding, heavy rain washes away the base of the jumps and makes them 4-5 inches taller out on cross-country. Luke has this ridiculous talent to jump these massive cross-country jumps even in unfavorable conditions."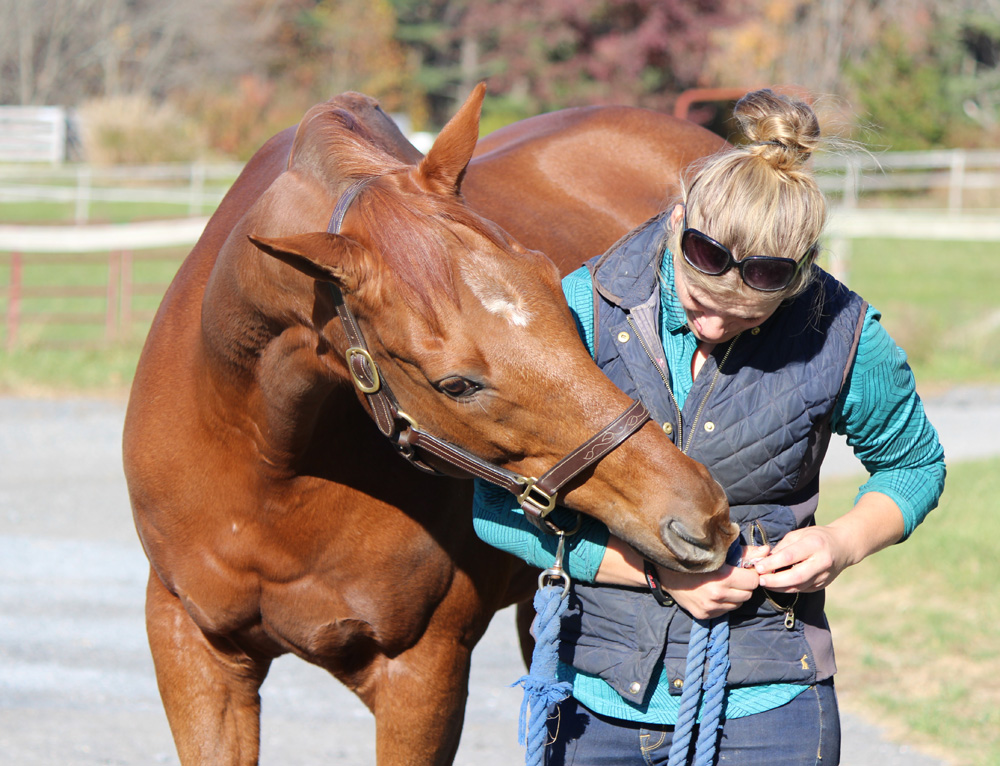 Hurry up! Shiraz waits impatiently for a treat from Alex Ambelang.
After a strong performance at Rolex Kentucky in 2015 Rutledge decided it was time to retire the gelding.

"Retirement for him was a tough choice," Rutledge said. "Jimmy [Wofford] told me, 'Better to retire him a year or two too early than a day too late.' I was upset that I didn't get a lower dressage score with him. I was hoping to score lower than 50. Jimmy reassured me that this might not be my 50, but it was Shiraz's 50. That's when I knew it was time—this horse has offered me everything that he had."
Save