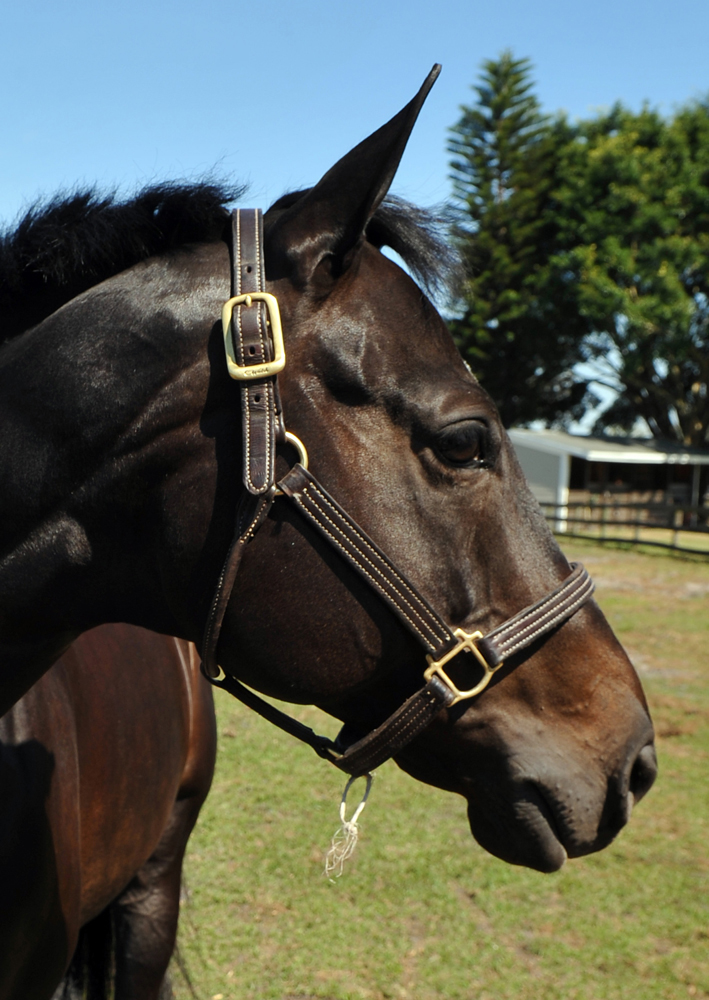 He catches your eye the minute he walks in the ring, and by the time he's landed off the first fence, he's gained a new fan or two. When he shows, other participants know they're going to have their work cut out if they want to win.
His 2014 season with Kelley Farmer was decorated with accolades ranging from championships at Devon (Pa.) and indoors which earned him the Protocol Trophy for high scoring horse in the professional divisions at Devon, Pennsylvania National and Washington International (D.C.), to four USHJA International Hunter Derby wins. He was named the Chronicle's Show Hunter of the Year and the WCHR Hunter of the Year.
Mindful, an 11-year-old Hanoverian (Graf Grannus—Baronesse, Bold Indian) has a light 2015 show schedule—only coming out to do the division at major shows and for select hunter derbies. Farmer believes he will be the one to finally give her the USHJA International Hunter Derby Championships title.
It's easy to see Mindful has captured Farmer's heart. When she speaks of him her voice softens and her tone is full of adoration. Their partnership is less than a year old, but she talks to him as if he were an old friend.
His trainer Larry Glefke fields a large number of calls asking about a price, but owners Selma and Ken Garber aren't budging. While their business is primarily sales, the gelding proved to be such a solid citizen, so he's at Lane Change Farm in Wellington, Fla., to stay.
Since arriving at Lane Change last spring, Mindful's been under the dutiful care of Marcos Martinez who was quick to note that Mindful is one of the easiest horses under his care. "It's fun to take care of him. When he goes to the ring, you know he's going to be first," he said.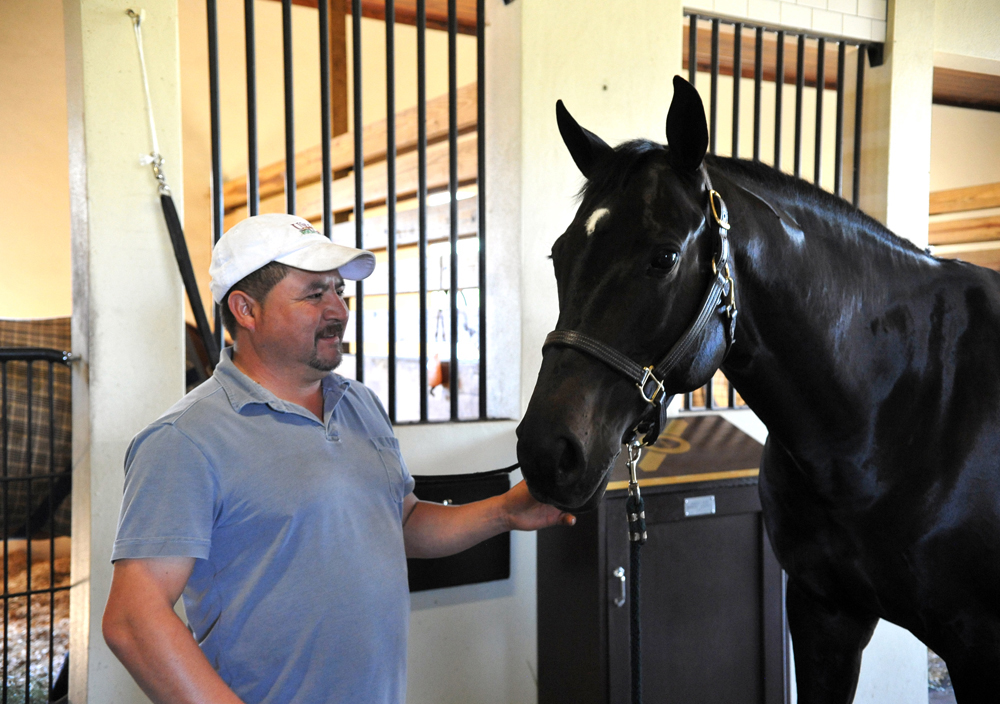 Mindful and Marcos Martinez
He's known as "Grappa" around the barn—his former show name. Farmer changed it to Mindful when she bought him so he would stand out from the famed equitation horse of the same name.
Here's what you need to know about Grappa:
"He for the most part, would just as soon be in his paddock," said Farmer. "He's very sweet and very friendly but he doesn't really need people. He's kind of a little bit above needy."
He's ever the professional. "He's very business-like!" said owner Selma Garber. "Some of my horses get silly or goofy and will play, and Grappa appreciates your company but he's very professional about everything he does."
If you offer him a peppermint, you better get it unwrapped quickly because he doesn't like to be kept waiting. Once he's received what he wants, he'll happily return to his grass.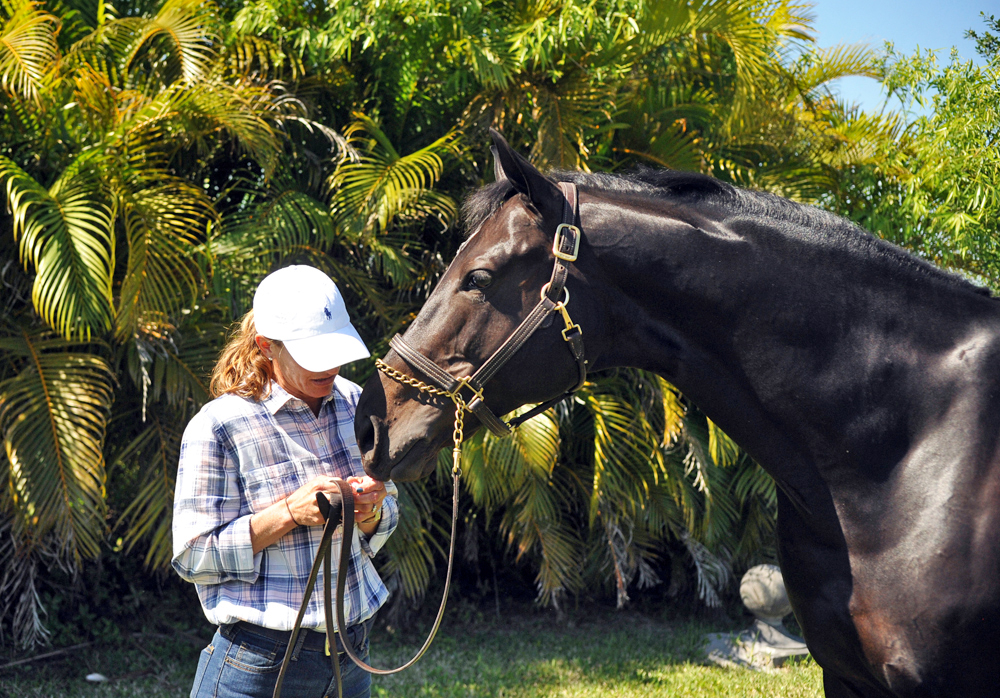 Like many of the Garbers' horses, Grappa is thrilled when Selma arrives. He can't wait for the carrots he knows she brought for him.
His best friend is a miniature horse named Mini, who he shares with Taken and a few youngsters. Grappa's been known to jump out, but as long as he has Mini, he's content to eat grass or play within his paddock. Grappa's also very protective of Mini, letting other horses know that Mini is his friend.

If the weather is poor and they've run out of stalls, Mini sometimes spends the night in the stall with Grappa.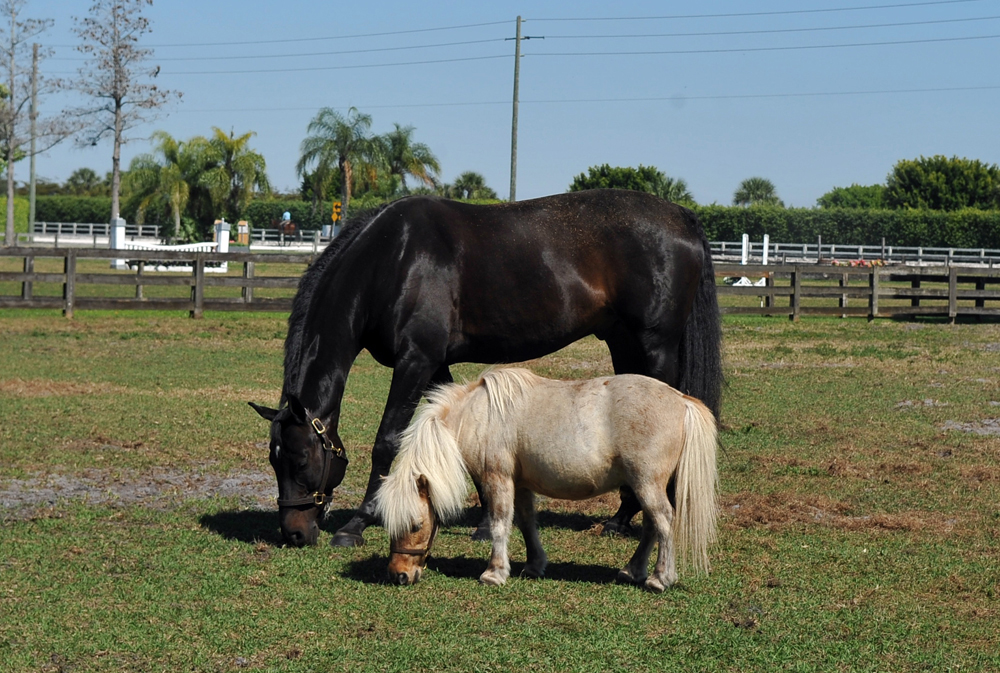 Mindful and Mini
During the layover between indoors at Meredith and Rodney Bross's Independence Hall in Monkton, Md., Farmer and barn manager Debbie Buchannan borrowed an old pony as a turnout buddy since Mini didn't come along. "It was a semi-OK substitution for the time being, but it wasn't Mini," Farmer explained.
The Lane Change corgis might think they run the farm, but Grappa believes he's actually the king. However it's possible Mini takes that title. "Mini has more control and free rein than most of us do," Farmer said.
He keeps an easy schedule. If Grappa's showing, he'll work three days a week, but for the most part, he does just enough at home to keep him fit and happy.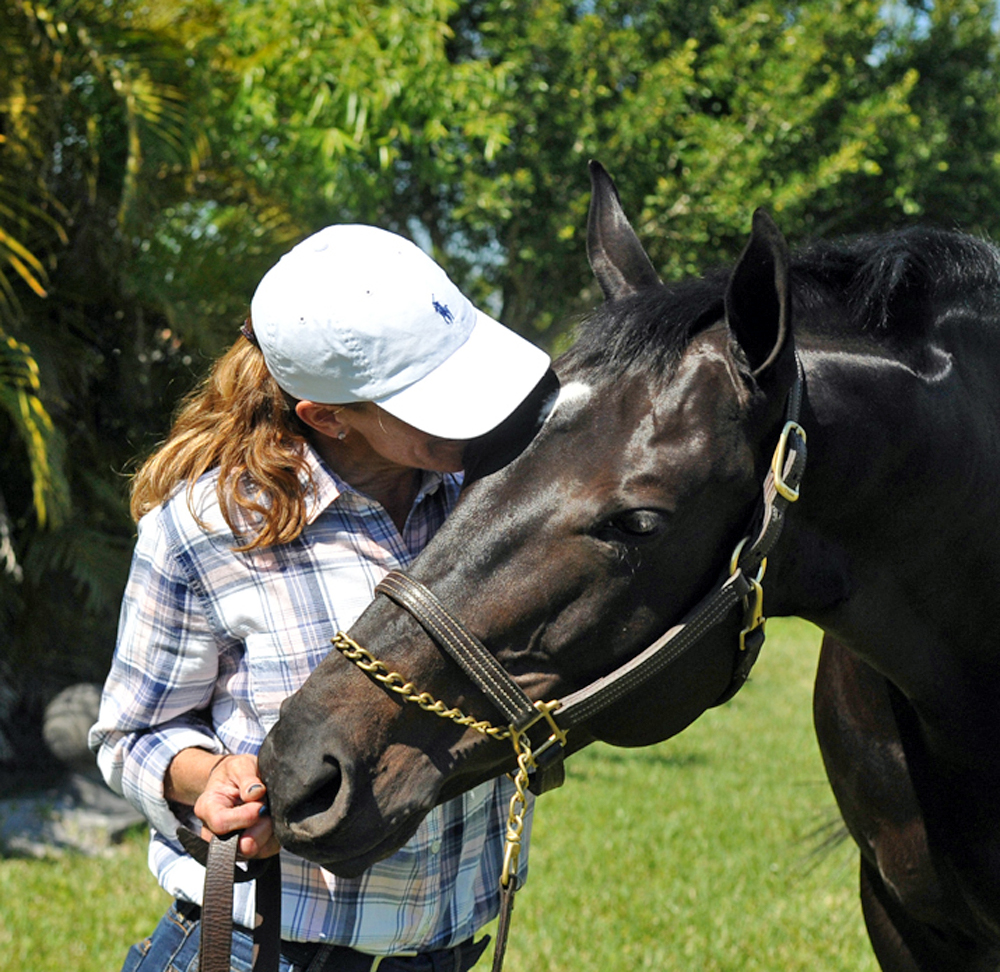 Farmer and Mindful canoodle.
It's tough being so beautiful. After a day of showing, Grappa enjoys a nice nap. As soon as Martinez returns him to his stall, Grappa lays down in the back of his stall for a snooze.
He takes advantage of the opportunity to get in a good roll, but according to Martinez, he's extremely easy to clean afterwards.