You have to wonder what Flexible is thinking as he stands waiting to jog in the Las Vegas sunshine with Rich Fellers. After 13 years together competing at top levels, "Flexi's" been there, done that, and gotten way more t-shirts than his fellow horsey athletes also waiting to jog, and he's currently beating all of them.
After two rounds of competition in the Longines FEI World Cup Final (Thursday's speed class, where the pair placed second, and Friday's grand prix format round, placing fourth) Fellers and Flexi are tied for the lead in point standings going into today's final two rounds with Switzerland's Steve Guerdat. They won the Rolex FEI World Cup Final together three years ago, and that made news because Flexi was 16 at the time—now he's 19 and jumping as well as ever, according to Fellers.
But how is Flexi spending his time in Vegas when he's not showing the herd how it's done? We went behind stall doors at the World Cup with his groom Rachel Terleski to find out.
He's a no frills kind of guy when it comes to lodging. "He's very basic, low maintenance. Just shavings and hay," Terleski said.
Flexi's days in Vegas start at 6:30 a.m.

"On a competition day I get here at like 6:30, and then Rich will ride him before the class. Normally he likes to ride him closer to the class, so at 9:30 a.m. for the [day classes at noon] and 2:30 p.m. for [night classes]," Terleski said.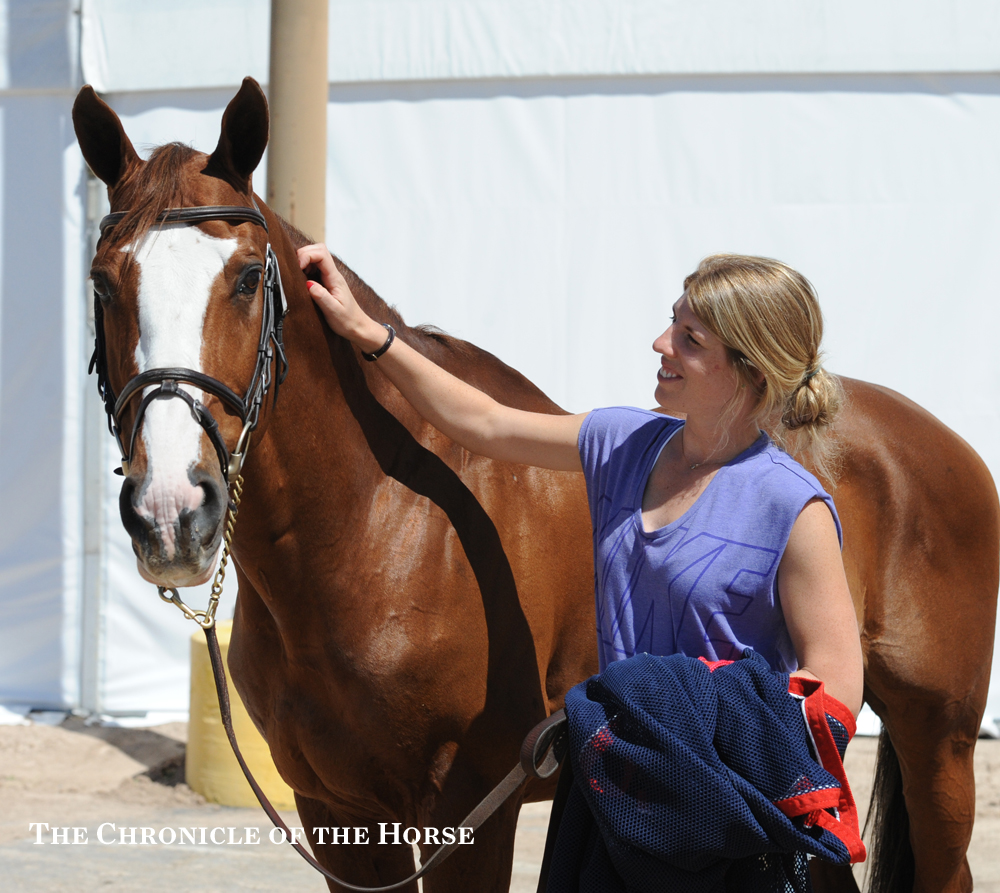 The Vegas climate is perfect for Flexi's favorite pastime.

"He loves to sun bathe; he did a lot of sun bathing yesterday," Terleski said with a smile. "He likes to stand in the sun. He pretty much goes to sleep."
Every effort Flexi makes in the ring is rewarded.

"He gets a carrot for every jump," Terleski said. "There were lots of jumps in there, we had A of the triple, B of the triple, C of the triple.
"Paddock Cakes are his favorite, but he can't have 13 of those," Terieski continued with a laugh. "Paddock Cakes used to sponsor us; we're missing our Paddock Cakes!" (Wink, wink, Paddock Cakes!)
If he's not sun tanning, Flexi is probably amusing himself doing the horse equivalent of people watching.

"Oh he really loves the cart horses. The big Friesians, they've come by a few times pulling the cart, he loves them," Terleski said. "He loves the cow horses too, he loves horses in different clothes than he is wearing; that really excites him."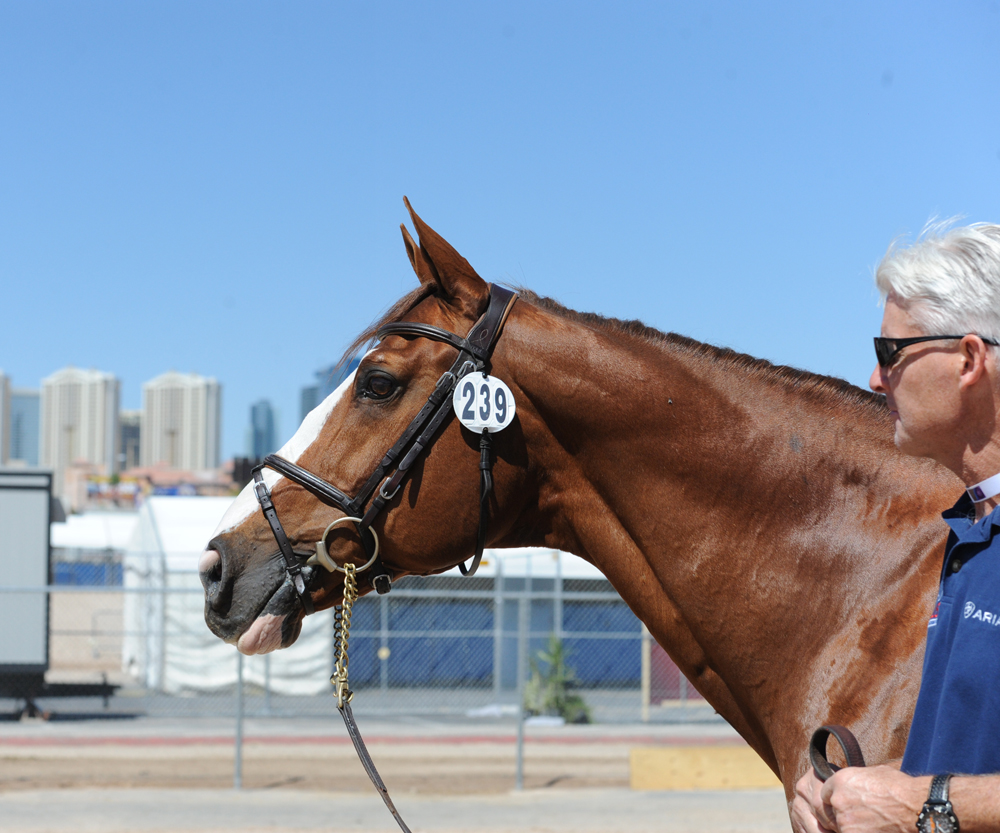 Terleski first started grooming for Fellers and Flexi in 2010, and left to work for Lucy Davis after the 2012 Olympic Games. She did a year with Davis, and then a year with Nayel Nassar, before returning to Fellers' stable.

"I came back for Rich and Flexible, and I don't know, I feel like we have a really special connection," Terleski said. "I mean, more than any other horse I've ever groomed, he remembered me the most. He said, 'Oh, there you are, where have you been?' I have no intentions of leaving him again."