"He got his name for a reason!" Maya Black said with a laugh as she led me to the stall of her four-star horse Doesn't Play Fair.
"He's just a little opinionated about life. I always think he could have been named Napoleon," she said.
Standing at the back of his stall, "Cody" clearly didn't want to be bothered after he'd put in one of the best dressage tests of his career at the Cloud 11-Gavilan North LLC Carolina International CIC*** (N.C.) to tie for the lead.
He went on to finish second that weekend, but he and Black got the win two weeks later at The Fork CIC*** (N.C.) in their final prep run before their second Rolex Kentucky CCI****.
While he may seem grumpy on the ground, Dawn Dofelmier's diminutive 11-year-old U.S.-bred Holsteiner gelding (Camiros—Oncoeur, Coriender) is just serious about his job.
"I've been riding him for five or six years now, and I know him pretty well," said Black, who competed Cody on the West Coast until moving east in 2014. "We've traveled all over the country multiples times. He really tries hard under saddle. As funny as he is in the stall, once you have a saddle on him, he actually is a really good worker."
"Bottom line about this horse is with how opinionated he is—if he didn't love this, he would not be doing it!" said Caitlin Calder, Black's friend. "As someone who's sat on this horse [very few times], Maya makes him look a lot easier to ride. So many people are like, 'He's such an amazing horse,' and he is, but he wouldn't be that way without her."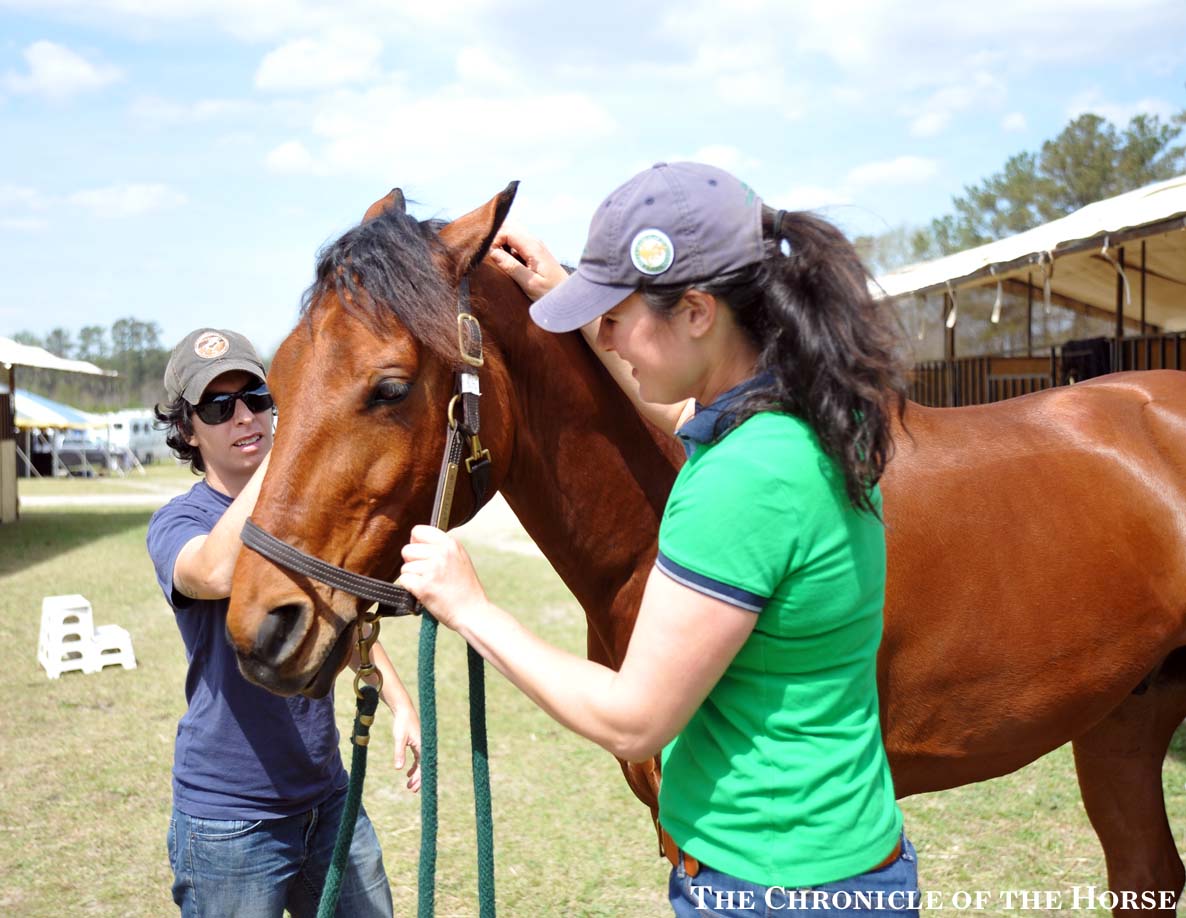 Black and Calder fuss over Cody, something he's not a fan of!
"You sit on him, and he does not feel like what he looks like! It's definitely a special partnership between the two of them. A little 15.2-hand warmblood from the West Coast—I think the odds to be a four-star horse [weren't] really in his favor, so I definitely don't think it would be just anyone to get him here."
Here's what you need to know about Doesn't Play Fair:
The way to his heart is with a banana.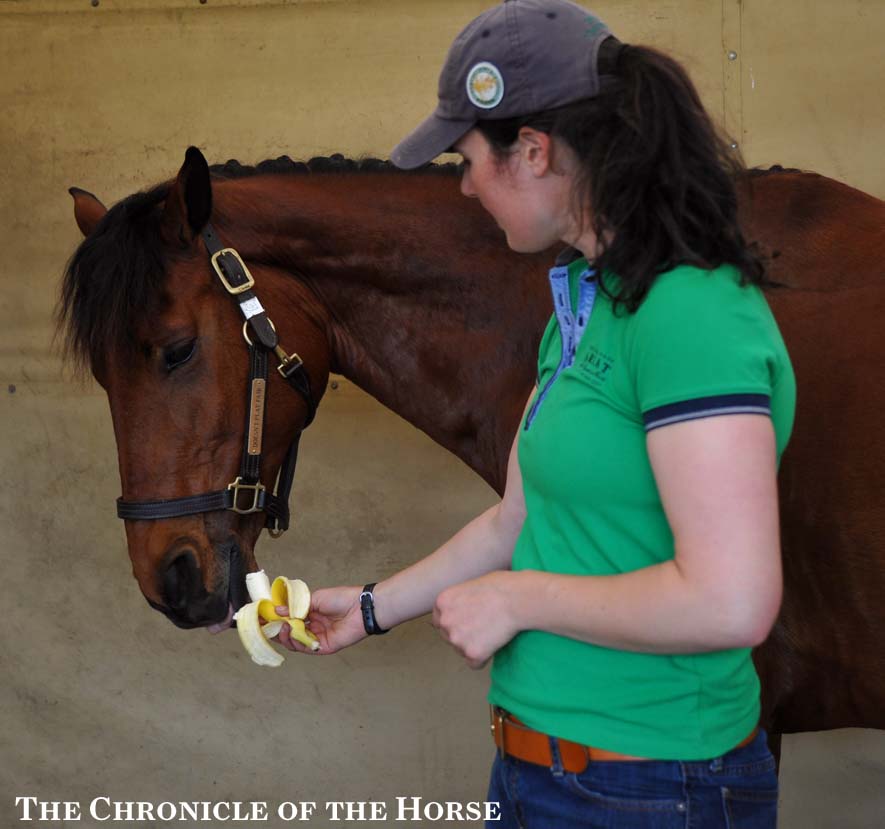 He likes to keep to himself. "He doesn't like other horses or feeling claustrophobic, he doesn't like blowing tents or tarps," said Black. "He's a little quirky on the ground in that sense because he's a little bit of a social isolate. But at the same time, he still wants horses or people kind of around; he just doesn't want them super close."
Be careful in his stall. "In general, he's a monster on the ground!" Black said with a laugh. "He's very particular about changes in food, changes in water, changes in treats. He's very skeptical about things like that.

"I always tie him when I'm working with him, because it's only a matter of time before he's going to get you with one end or the other," she added. "He doesn't like to be touched. He's very opinionated with his hind end!"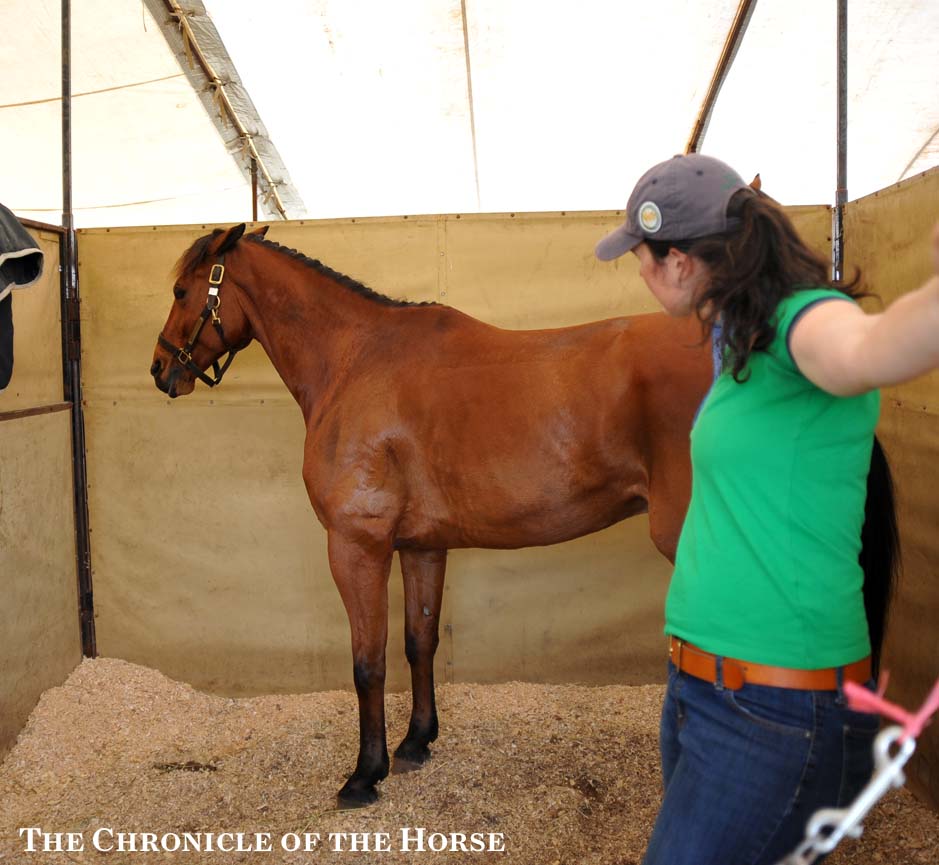 This is the usual view Black gets when she greets Cody.
At home, which is Ocala, Fla., at the moment, he lives out as much as possible.

"He goes out by himself. He can't share a fence line because he'll rip the fence line down," said Black. "I don't normally ever let him have a wall, because he'll just kick it. If he has a shelter in the pasture, he'll go to the shelter and kick the wall. He has a little anger issue."

He's missing parts of his teeth.

"[As a young horse] he jumped out of the window of a horse trailer on his way to his inspection and landed on his head," said Black. As a result of missing the inspection, Cody isn't branded.
He gets VIP treatment.

Dofelmier is a farrier, so she flies from the West Coast every four to five weeks to do Cody's feet, always bringing lots of treats.

He also gets regular chiropractic work and treatment with products from sponsor Revitavet.

"He definitely gets catered to!" said Black.

He's the cover boy of the Chronicle's Rolex Preview Issue!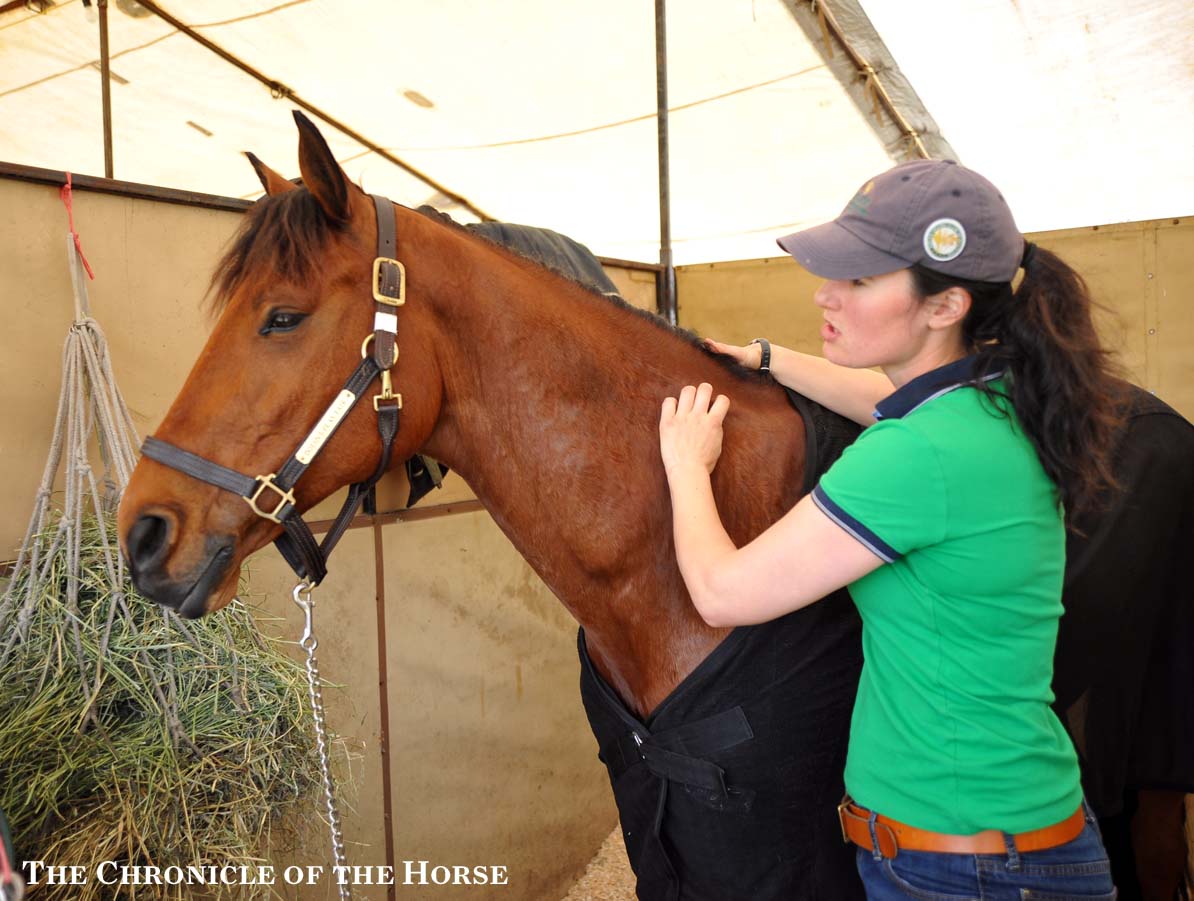 It's not always grumpy faces with Cody!