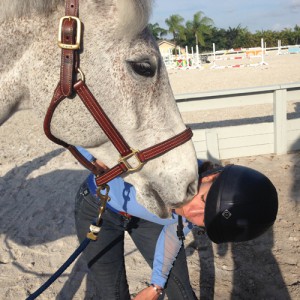 It's not Cedric's size that will catch your eye when you glance down the barn aisle at Laura Kraut's Wellington, Fla., base. He stands at an unassuming 15.3 hands, so it's his big, inquisitive eyes and—once you're in range—very diligent nose-shoves that will ensure you're paying attention (and have surrendered all treats).
Together, Cedric and Kraut helped the U.S. team take gold at the 2008 Olympic Games in Hong Kong when Cedric was just 9. For the next eight years, they jumped clean rounds in Nations Cups and won grand prix classes around the world.
Cedric is known for his cheeky personality and his occasional frolicking behavior in the warm-up ring. Antics like this have gotten less common in the 11 years Kraut has ridden the gelding, according to his groom, Johanna Burtsoff, but they're exactly what earned him the barn name of Monkey.
"On the ground, he's like a dog, he's very calm. But the second you get on his back he wakes up," Burtsoff said. "Especially when he was younger for a while he was just an unruly little monkey, so that's what we called him."
Here's what you need to know about "Monkey":
• He doesn't enjoy long vacations—he wants to be in the thick of things. "Over the summer he was recovering from a stifle injury, and he hated it," Burtsoff said. "He just loves being at the shows and being around people."
• His best horsie friend is Jessica Springsteen's mount, Vindicat W. However, he has to remind "Vinny" who the top monkey in the barn is, so he insists on being a nose above during their chats.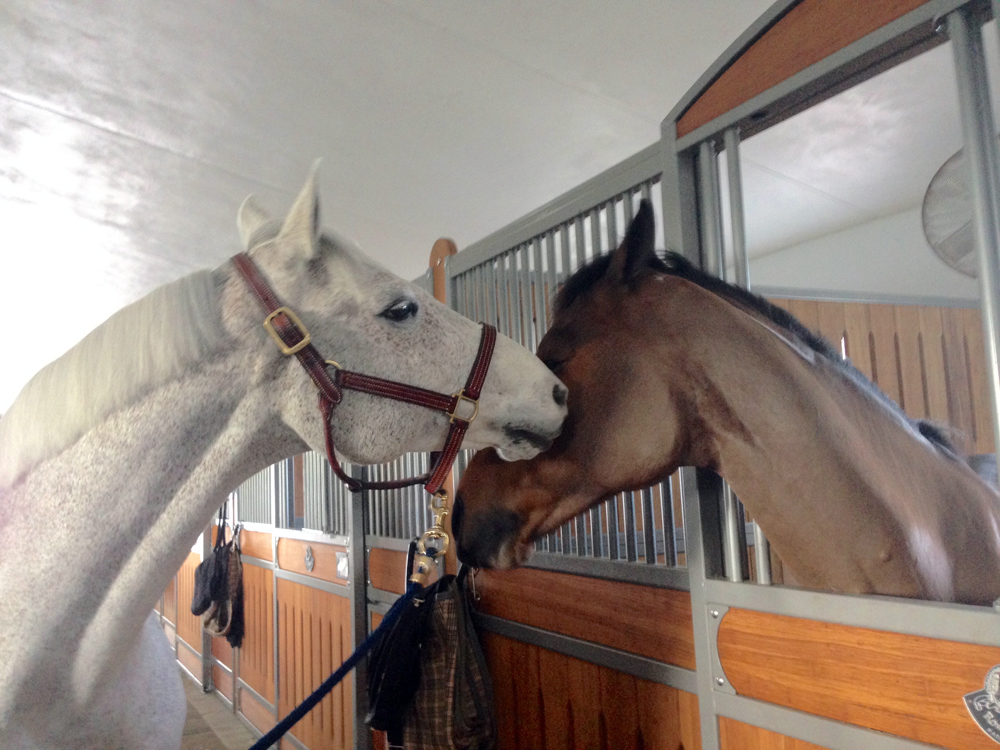 • He is looking forward to a second career in the circus—he can bow! "We would always do stretches with him with mints, and after a while he started bowing. Now its his party trick," Burtsoff said with a smile.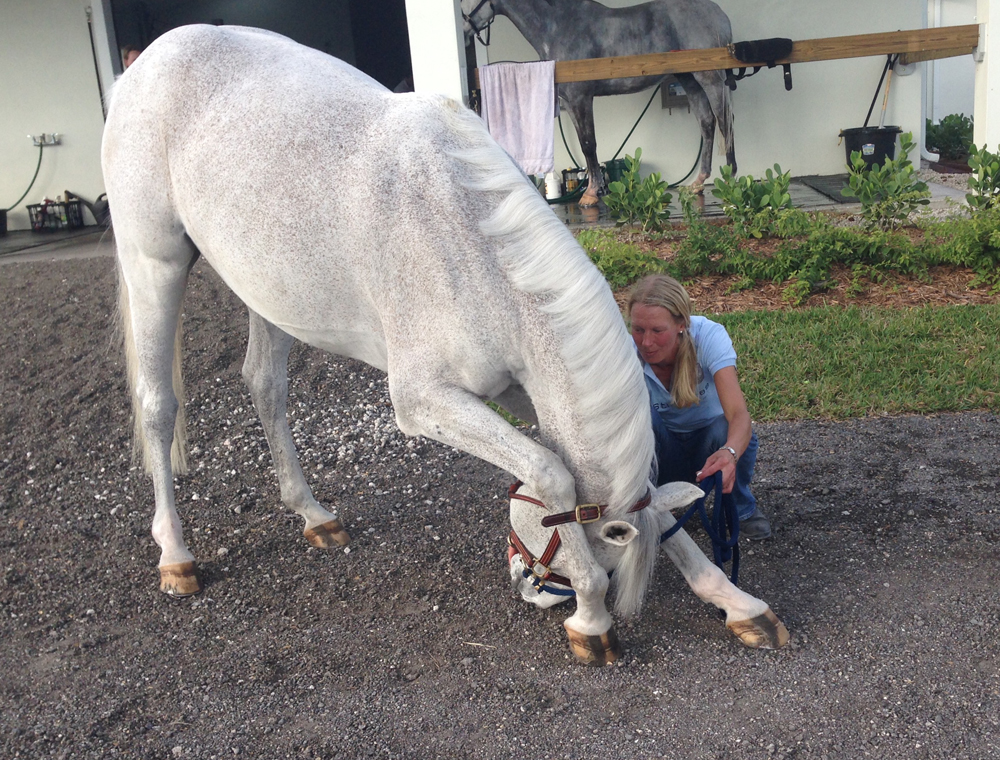 • He has a stuffed monkey toy on his stall that goes everywhere with him.
• He may actually be a dog disguised as a horse. Walking down the barn aisle, he swings his head back and forth sniffing everyone on his way, and was right at home hanging out at the ring watching his mom teach lessons.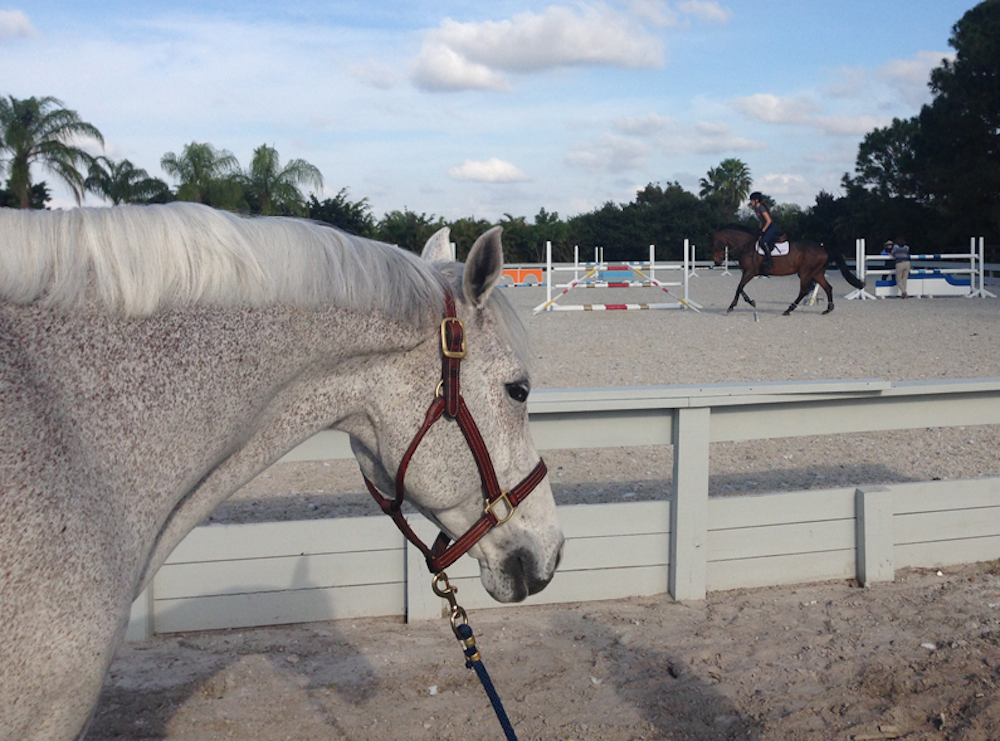 • At the end of the day, he's a lover, not a fighter, especially with Kraut.