C Coast Z first rose to hunter fame with a young Lillie Keenan in the irons. At the young age of 14, Keenan piloted the 16.3-hand warmblood to a win in the USHJA International Hunter Derby Finals in 2011, a class stacked with professionals and seasoned veterans.
Keenan's Chansonette Farm purchased the gray gelding (Champion du Lys—Marthago, Carthago) in 2009 from David Raposa. Originally imported from Europe, where he was competing in the jumper divisions, "Coastie" was purchased to be Keenan's equitation horse. But his talent in the junior hunter classes surfaced in their first shows together, and she eventually decided to keep him in the division.
When Keenan's focus shifted to the equitation and jumper rings, Coastie was sold in 2012 to California. Now under the new ownership of West Coast Equine Partners, he competed in the amateur-owner division with Tiffany Sullivan before he was leased out to Hunter Siebel and Mountain Home Stables to show in the large junior hunters. In 2015, Anna Sophia Lotman leased him to teach her the ropes of the large junior division while her trainer Michael Leon shows Coastie in the USHJA hunter derbies.
Here's everything to know about the 15-year-old champion and willing teacher, according to Leon:
He lives at home with Lotman in Los Angeles' Sullivan Canyon, where the Lotman family has a six-stall barn and arena, and Lotman rides every morning before school. He's also the type of horse that she can ride bareback and play with around the property.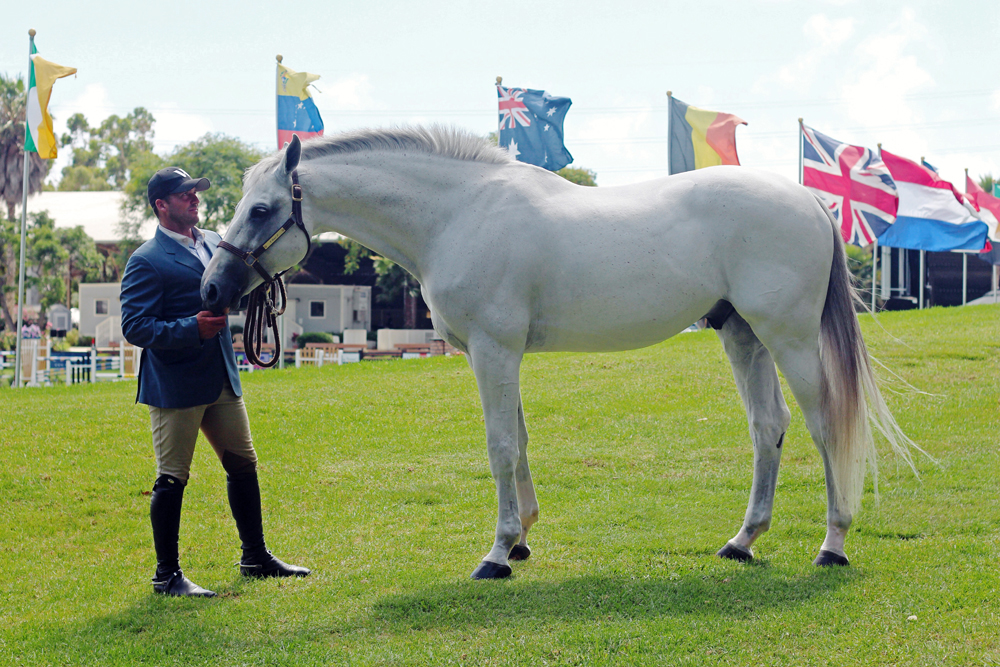 C Coast Z and Michael Leon
Coastie meets Leon at shows, and Leon travels to the private farm a few times per week for pro rides. "Based on his age and his experience, he's not one that you tell what to do," Leon said. "He knows his job and he doesn't like interference. He can be difficult when you want to try to micromanage him."
He doesn't like other horses, and he wears a red ribbon in his tail to alert others to keep their distance, a practice that has carried over from his days with Keenan when he would try to kick out at horses in the warm-up arena.
It's taken him a while to come around to acting playful with Leon and Lotman. He will now nibble on them, but he isn't super cuddly. "He's a pro and a performer," Leon said.
He lives the majority of his life on the road and at shows. He shows three weeks then stays home for a week, during a normal month.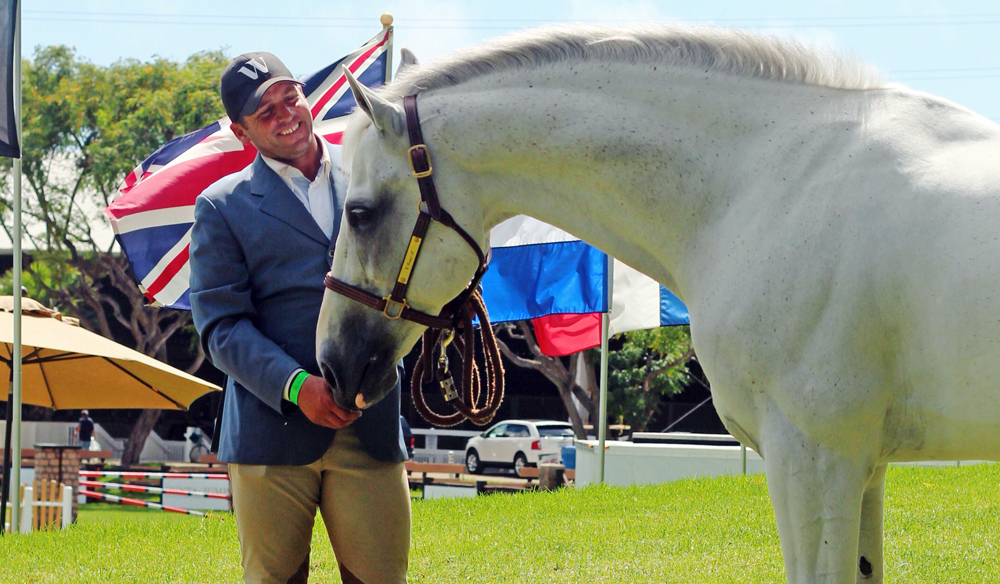 At shows, he's given a morning hack to loosen him up to go forward. "He's very lazy, and we do a lot of lateral work the first two days at a show then give him a good gallop on the weekend," Leon said.
He's also given a spa day every day in the equine spa at shows and his legs are iced every day at home. He sees the chiropractor once a month.
He's on a diet of timothy hay, a low starch grain, Smartpak and Platinum Performance supplements and lots of cookies.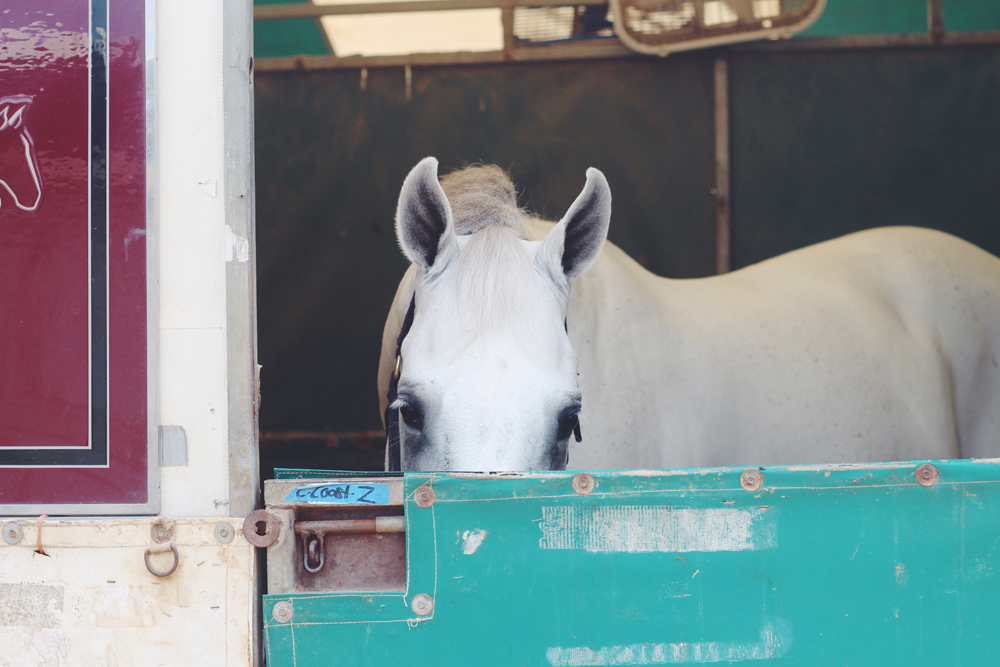 Leon recently changed Coastie's bit from a three-piece Dr. Bristol slow twist to a white rubber straight bar from Sprenger. "It gives very little interference so it doesn't offend him," he said.
Coastie is very friendly with people, but he can be a land shark with other horses. That said, Lotman loves to take him to graze at shows. "He's very proud walking around the horse show with a cooler on that has his name embroidered on it," said Leon.
Although he's now living on the West Coast, he's traveled back east for Devon and indoors every year since he's changed coasts. "He has a strong presence. He knows he's very good," according to Leon.