The Longines Masters of Los Angeles begins on Thursday, and while many of the famous horses jetted into the city earlier in the week, one mare—with arguably the most Hollywood cred—will make the drive down the 101 freeway. The 9-year-old mare is Bionetty (Emilion—Amethist), and she's slated to appear with actress Kaley Cuoco in the Pro-Am Charity Class on Saturday.
(Make sure to keep up with the Longines Masters of L.A. with the Chronicle's Mollie Bailey, who will be there reporting on all the action at www.coth.com and the COTH Facebook page.)
Cuoco, with leading credits in major television shows like The Big Bang Theory and 8 Simple Rules, found "Netty" after she and her trainers traveled far and wide to find the perfect step-up horse. Already proficient in the 1.20-meter divisions, Cuoco hoped to climb the jumper ranks into the 1.30-meter and 1.35-meter classes.
"It was a girl crush at first sight," Cuoco said, when describing the moment when she laid eyes on the bay mare at Ben Asselin's Attache Stables in Calgary, Alberta in June. Netty already knew her way around a 1.40-meter course with Asselin, and her easygoing, been-there-done-that attitude has given Cuoco the confidence to compete in her first regional standard grand prix on Saturday at the Flintridge Autumn Classic in California. They placed 12th in the $15,000 Grand Prix of Flintridge 1.30-meter class.
Read on to learn all about Cuoco's top mount ahead of their indoor debut together:
Bionetty's barn name is "Netty," but Cuoco has taken to calling her "Queen B" and "Netty Pie" with hashtags on Instagram to match.

"I call her Beyonce when she's being a diva," Cuoco said. "And she has a Marilyn Monroe beauty mark."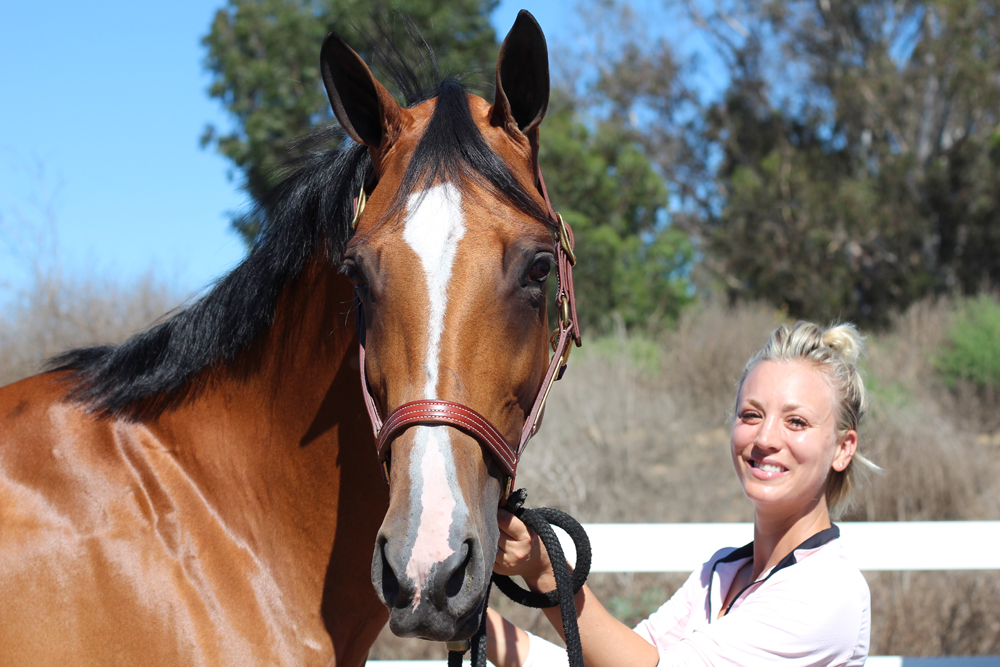 Kaley Cuoco said it was love at first sight when she saw Bionetty.
"I've been riding for 15 years and this is the first mare that I've fallen for," Cuoco said. Her trainer had promised Cuoco that she would one day fall in love with a mare, although Cuoco pushed back, thinking she'd always be a "gelding sort of girl."

But Netty is kind and sweet. "She's nothing like what I expected mares to be," Cuoco added. The only mare-ish behavior that Cuoco has seen is when Netty does a "kick thing" when she's fed.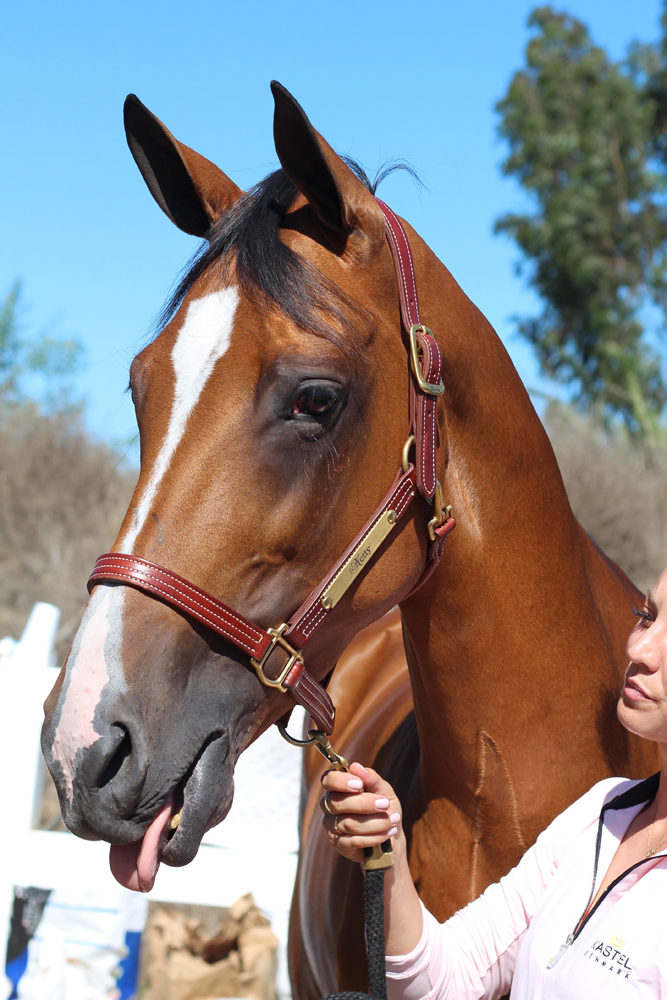 Netty's "spark" over jumps is what Cuoco loves about her. "My trainer tells me to 'keep her jazzy' when we're jumping," Cuoco said.
On the ground, Netty is quiet, friendly, and a little opinionated. "She's a lamb, a complete puppy dog," according to Cuoco. "But just like a girl, she knows how to get what she wants."
Netty quickly realized Cuoco as her new owner, and only a couple weeks after she arrived in Los Angeles, she began to nicker at Cuoco.
"She's the first horse that I put ice boots on after all rides," Cuoco said. Netty is also the first horse that Cuoco bought an engraved halter plate for, even before she arrived in her new home.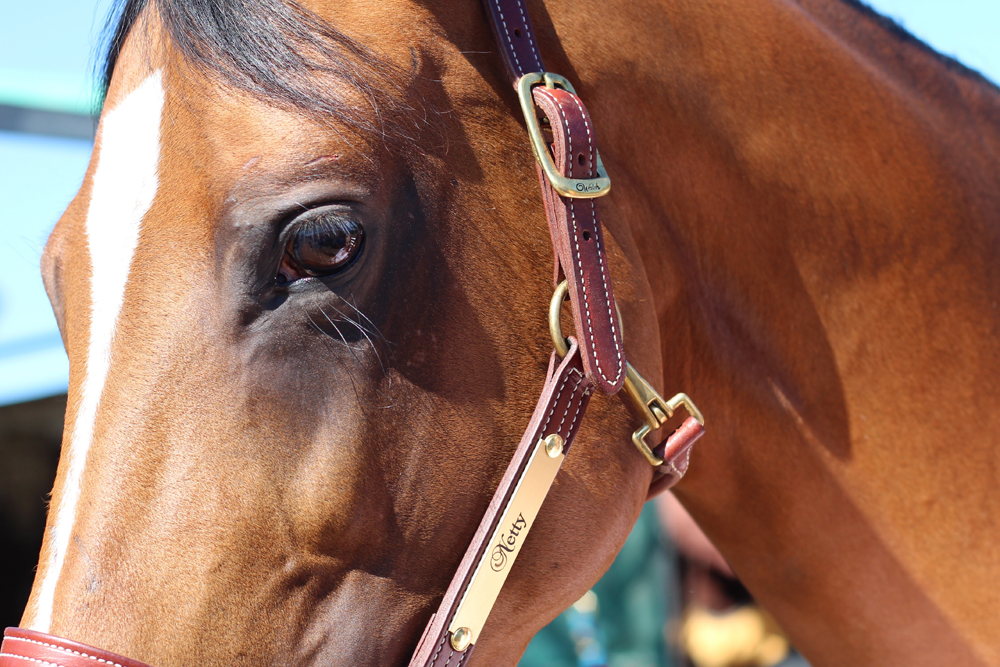 A work week for Netty includes hand walks, flat work, trail rides, and just a couple days of jumping. Cuoco also treats her to acupuncture and chiropractic sessions.
What does Cuoco love most about Netty? "She's easy-going, but snazzy in the ring."