First time was a great time, second time was a blast, third time I fell in love, now I hope it lasts.
Don't recognize the lyrics from the 1988 New Kids on the Block single, "You Got It (The Right Stuff)"? Richard Spooner might be singing them, because the new kid on his block, Big Red, is looking pretty promising.
An 11-year-old chestnut Wesphalian gelding (Ludgwid Von Bayen—Lisa, Lamoureux I), Big Red was sent to Spooner at the end of last year by his owner Gerardo Pasqual with the hope of giving both the horse and Spooner a chance at reaching the top levels of the sport. The horse was formerly ridden by Danish show jumper Nikolaj Hein Ruus, but Denmark did not qualify a team for the Olympics in Rio de Janeiro this year, so Spooner got the mount.
After finishing second in the $1 million CP Grand Prix at HITS Saugerties (N.Y.) last June with Hein Ruus riding (losing only to Beezie Madden and Simon), Big Red made his debut with Spooner in late January, and the duo recorded a top finish when checking in third in the $200,000 Longines FEI World Cup Jumping qualifier at the Wellington Masters (Fla.). Most recently, he and Spooner were the only members of Team USA to turn in a double-clear performance in the Furusiyya Nations Cup at CSIO**** Coapexpan in Xalapa (Mexico), where the U.S. finished in a tie for second with Canada behind the home team of Mexico.
You can read more about Spooner's development of a partnership with "Red" and his plans for the future in our Ringside Chat with him.
The Chronicle went behind the stall door to get to know more about Spooner's new mount:
Big Red, or just "Red," has a simple name now, but the chestnut Westphalian underwent a drastic name change before coming to the United States. When the horse first arrived in Mexico as an 8-year-old, his name was "Ludewick de Chambourg" (Chambourg-sure-Indre is a French commune with a population of 1,300). Rolls off the tongue, doesn't it? Red's current name is clearly a descriptive one, referring to the gleam of his deep copper chestnut coat.

Red's groom Florencio Chile, who has worked for Pasqual for eight years and traveled with Red from Mexico to the United States, calls the gelding a combination of both names: "Ludewick Red."

If you didn't know any better, you'd think Red was a show hunter. The gelding was braided up for his Behind The Stall Door photo shoot and looked ready for the high performance division.

"As these horses come out of the barn, just horse after horse after horse, and then something like him comes out, you notice a difference. That horse is just different from the rest," Spooner said. "He has a quality that most horses don't have, and you know that from working with him on the ground as well as on his back."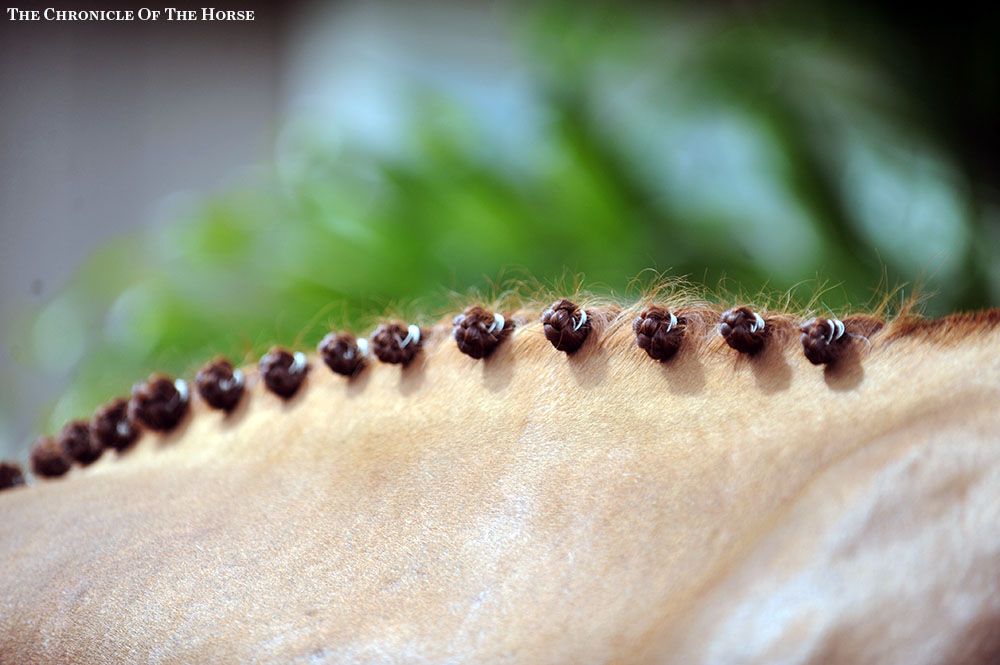 Red easily passes as a show hunter with braids like these.
He loves to play with his tongue. He'll even do it on command, as this writer learned rather quickly on her visit to see the gelding. Mention the word tongue, and Big Red will open wide and stretch it out for all to see.

"He's very mouthy," Chile said, chuckling at the gelding's antics. "He's always doing that, sticking out his tongue."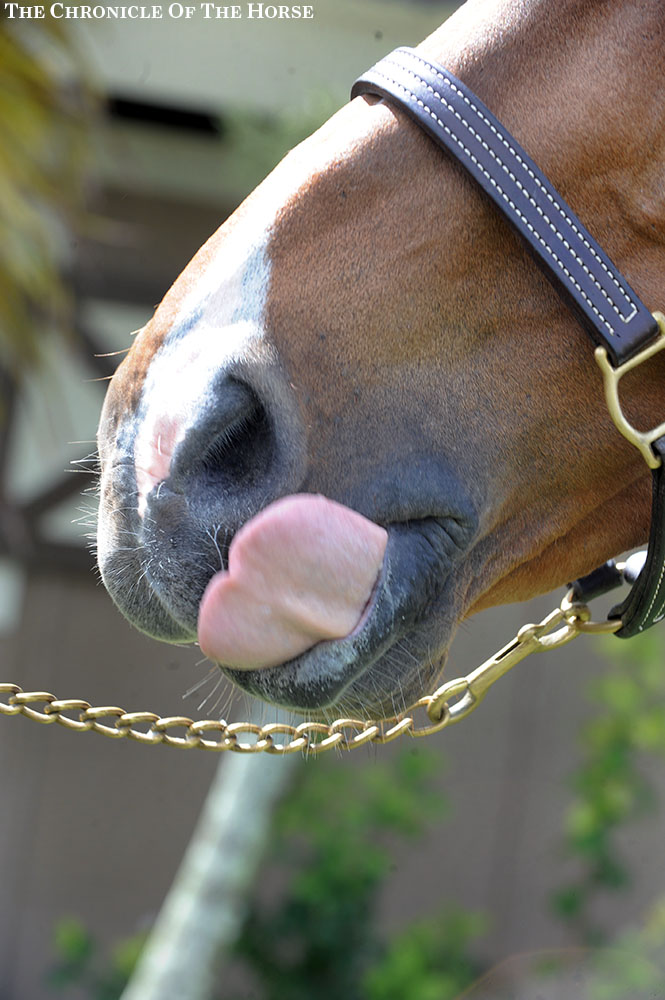 There's a good chance Red will stick his tongue out at you.
He's a simpler, softer ride than Spooner's other top mounts Cristallo and Chivas Z, and Spooner may have learned that the hard way.

"I gave Cristallo a little bit of time off at the beginning of circuit and started on Red, and then when I got back on Cristallo, it was very difficult," Spooner said. "I forgot how difficult Cristallo was. Red is so simple that it really shined a light on how tricky Cristallo is. When I got back on him, I was really feeling the difference!

"He has a very legitimate style," he continued. "He jumps in one part, and he jumps nice and round. The shoulder is good, and I think as time goes on, it's going to get even better."

He's the whole package.

"He's a horse of a rider's dream," Spooner said. "He's super careful and scopey, and he's got a great mouth, and he's nice to ride. He shows me over and over again that he has everything that it takes to be one of the top horses in the world, and you can really sense those things at home as well as in the ring. There's just nothing that horse can't do. Every time I ride him, I'm just like, 'Wow. That's the real deal.' It's very exciting for me to have the opportunity to ride that horse."

Red's favorite part of living in Florida was the quiet atmosphere, especially on the bridle paths around Wellington. Chile said the gelding, who was quite nervous getting on the plane to come to the states, has learned to relax.

"He's very happy here," Chile said. "In Mexico, there wasn't as much land, because it was close to the city, but here, the climate it really good and there is less noise.

"He loves to trail ride here," he continued. "When he comes back from a trail ride, he's so relaxed. You can tell by his eyes and the expression of his ears."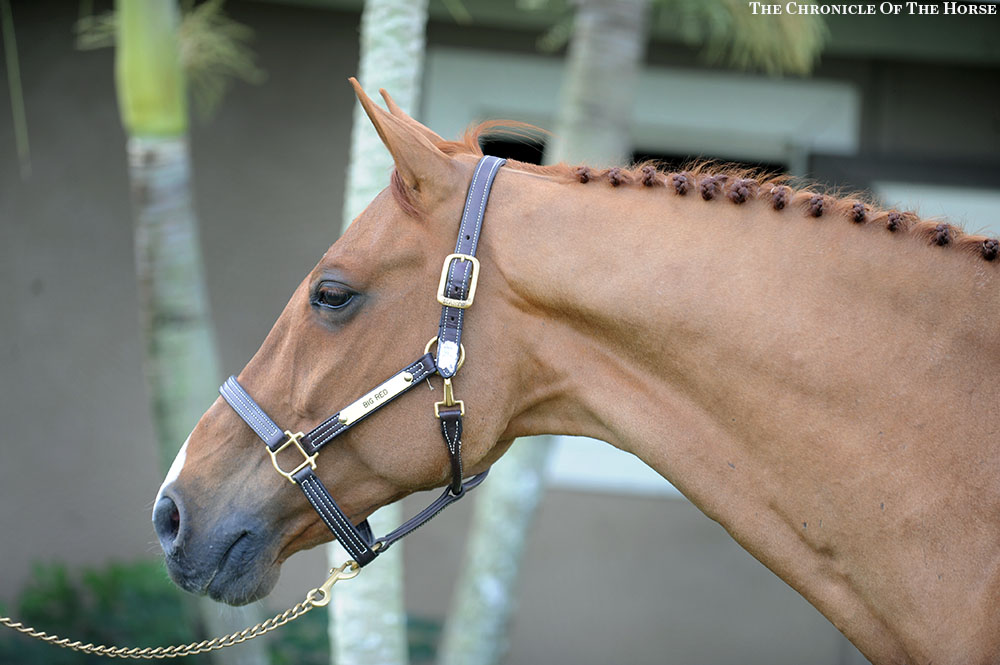 The Americanized Red has upped his relaxation game.
Red and Chile have a special language. Instead of clucking, Chile makes a hiss-like noise with his tongue, and Red is immediately at attention.

"He knows that means he's going to get a treat," Chile said. "He loves cookies!"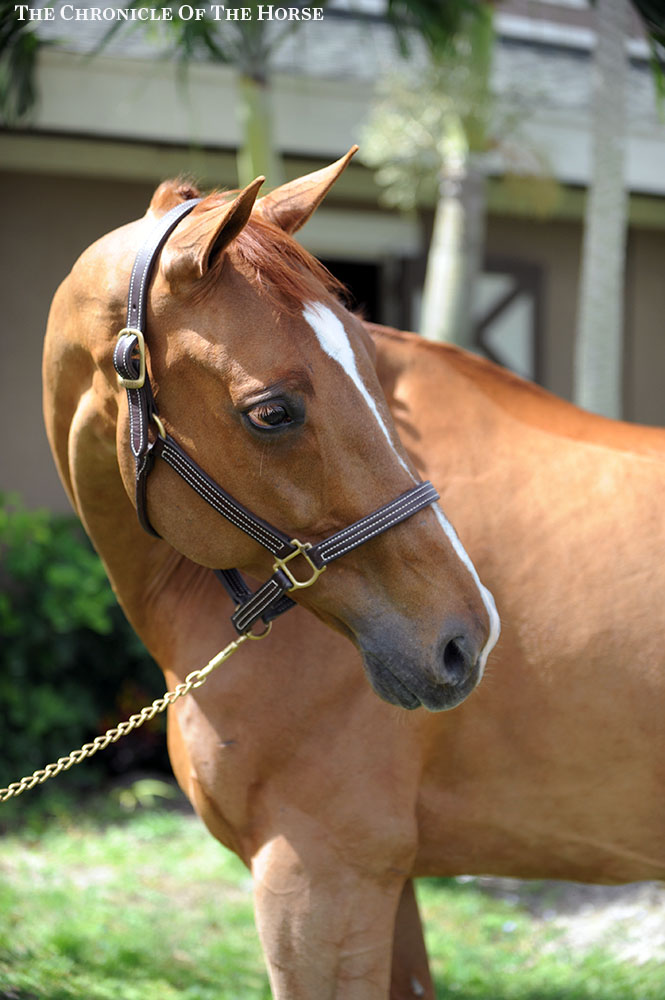 "Did I hear the treat call?"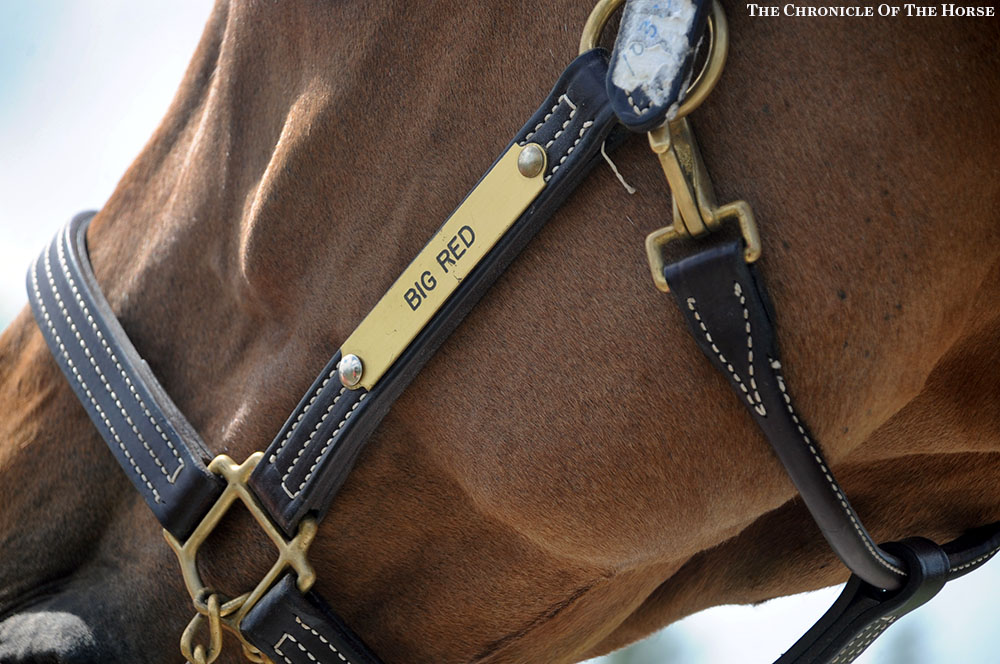 Red and Chile.