Alex Warriner, barn manager for U.S. show jumper Kent Farrington, has agreed to take Chronicle readers behind the scenes at the Alltech FEI World Equestrian Games with a photo tour each day. Check out what it's like back at the barns!
Want to know more about Alex? Check out this profile of her that the Chronicle did in 2008!
The U.S. team aisle back at the barn.

Voyeur getting ready for the speed leg!

Had a chance to do some shopping…
Just a few people had the same idea!
So it turned into a quick trip to grab
a few things….

Most importantly to get a toy for Voyeur,
AKA Froggy!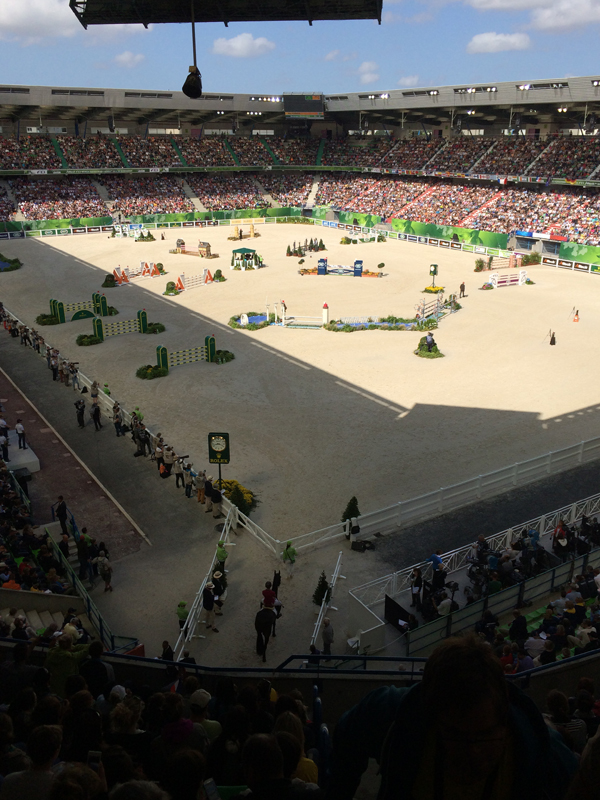 The stadium!
Want to read all about the action in the ring during the speed leg? Check out the Chronicle's coverage of Irish teenager Bertram Allen's win.
Stay tuned to the Chronicle's World Games hub for all the news from Normandy!