Alex Warriner, barn manager for U.S. show jumper Kent Farrington, and Janus Marquis, equine physiotherapist, have agreed to take Chronicle readers behind the scenes at the Alltech FEI World Equestrian Games with a photo tour each day. Check out what it's like back at the barns!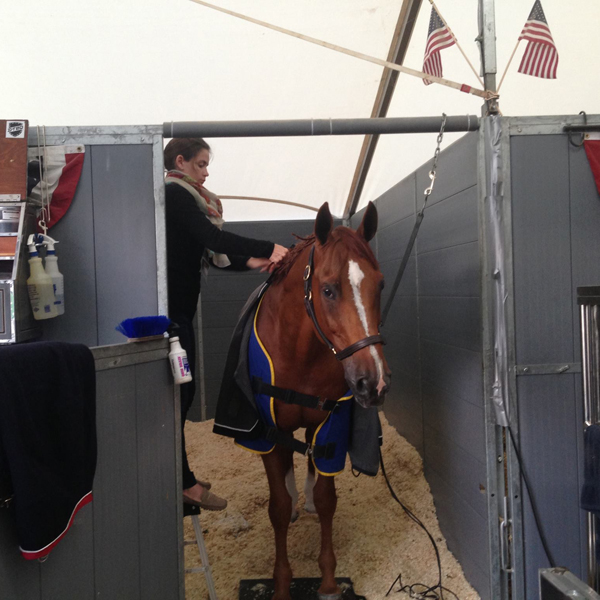 McLain Ward's wife, Lauren, braids Rothchild before the first day of team competition.
Photo by Janus Marquis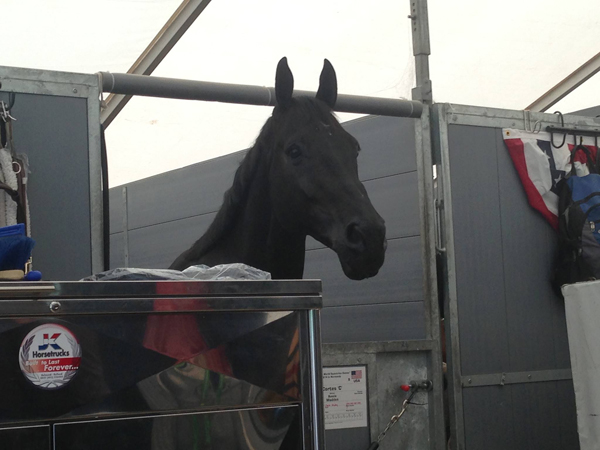 Cortes 'C' surveying his domain.
Photo by Janus Marquis
Kent Farrington and Voyeur out for an
early morning flat session before the
first team round.
Photo by Alex Warriner

Lee McKeever giving Rothchild a treat
after his clean round with McLain Ward.
Photo by Alex Warriner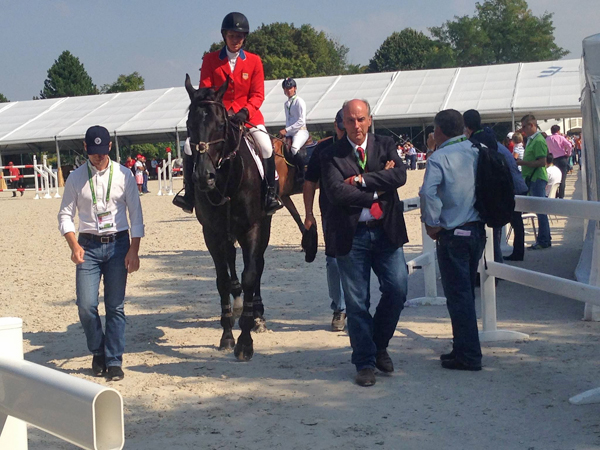 Beezie Madden and Cortes 'C' on their way up to the ring for their clear round with John Madden (right)
and McLain Ward (left). Photo by Janus Marquis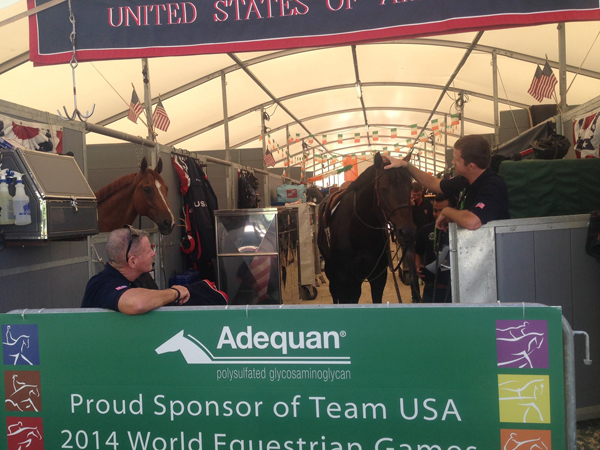 Traveling reserve Charlie Jayne (right) gets ready to ride Chill R Z while Lee McKeever (left)
hangs out in front of Rothchild's stall. Photo by Janus Marquis
Want to know more about Alex? Check out this profile of her that the Chronicle did in 2008! Want to know more about Janus? Take a look at the in-depth profile of her in the World Games Preview Aug. 18 issue of The Chronicle of the Horse!
Want to read all about the action in the ring? Check out the Chronicle's coverage of the U.S. team's great day that puts them in second place.
Stay tuned to the Chronicle's World Games hub for all the news from Normandy!