There is a new top horse joining Olympic show jumper Beezie Madden's stable in Cazenovia, New York.
Madden's longtime owner Abigail Wexner has purchased Chic Hin d'Hyrencourt for Madden to campaign. Wexner owns a number of top horses for Madden including Breitling LS, the horse Madden rode to victory at the 2018 Longines FEI World Cup Finals in Paris.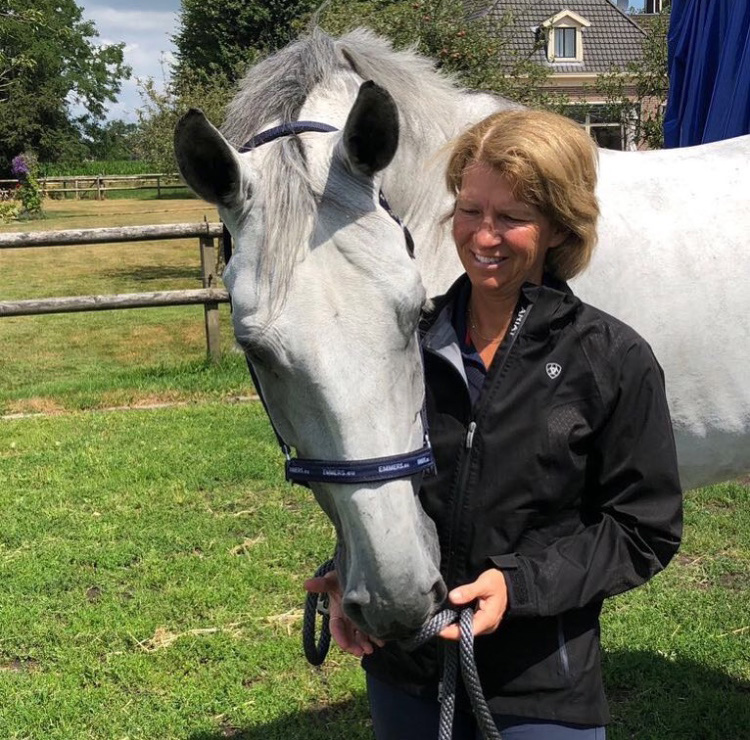 The 10-year-old Belgian Warmblood gelding Chic Hin d'Hyrencourt (Tarzan De La Pomme—Unotte De Sohan, Elanville) was bred by Andre Henry in Belgium. "Chic" competed with multiple European riders through the young horse ranks before starting with Irish rider Michael Hutchinson as a 7-year-old and competing up to the three-star level. Belgian rider Maarten Driessen then rode the horse as an 8-year-old through 2017 at mostly the two-star level before Italian rider Antonio Alfonso took over the ride. With Alfonso Chic rose to the four-star level, most recently winning a CSI**** grand prix in Holland in June.
Chic winning a grand prix with Antonio Alfonso:
"We saw him win that grand prix and had known about him a little bit before," Madden said. "We got to try him a week after the show and really loved him, and Mrs. Wexner was once again so generous."
Chic will ship to Madden's stable in Cazenovia and have a few weeks off before Madden's planned debut with him at a show in Traverse City, Michigan.
"We hope he is a grand prix championship type horse," Madden said. "That's what we have hopes for anyway; we're just getting to know him, but I really liked him when I tried him. He has blood, and he's super scopey and seems very careful and like he has all the quality we want."
And of course, the most important question: What will this hopeful future champion be called in the barn?
"We've been calling him 'Chick' mostly," Madden said with a laugh. "It's supposed to be 'Chic', but both do kind of sound like a mare's name."
Leave your barn name ideas in the comments, who knows! You might inspire the nickname of a future champion!