Lexington, Ky.—Nov. 3
If you were hoping to crack the code on just what makes Beezie Madden so incredibly competitive on the top show jumping circuit, her explanation following Saturday night's win in the $250,000 Longines FEI Lexington World Cup Qualifier aboard Chic Hin d'Hyrencourt won't be much help to you.
"I have no secrets; I just have a great team," Madden said with a smile. "I have a fantastic owner in Abigail Wexner, my husband John [Madden] who heads up the team of staff behind me, and of course we have some wonderful horses."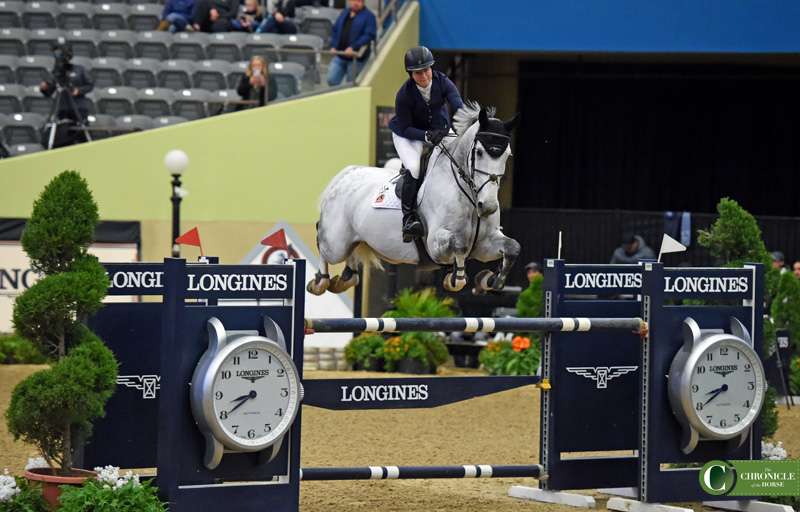 This particular wonderful horse, "Chic," is a relatively new addition to Madden's string. She paired up with the horse in July when Wexner purchased him for her from former rider Antonio Alfonso of Italy, who competed him up to the four-star level.
Madden and the gelding did their first FEI class together in August and took second in the $50,000 Pennsylvania Big Jump in Harrisburg, Pennsylvania, earlier in the indoor circuit season, but the National Horse Show marks their first FEI win as a pair.
"I actually felt quite comfortable right from the start with him," Madden said. "So we started in the 1.35 meters,  the 1.40 meters, but he stepped right up to the FEI divisions and did really well, and he's just continually gotten better and better. It was just a process to figure out which bit I liked best on him and which spurs to wear on him, but really he's been quite simple, and hopefully he will stay that way."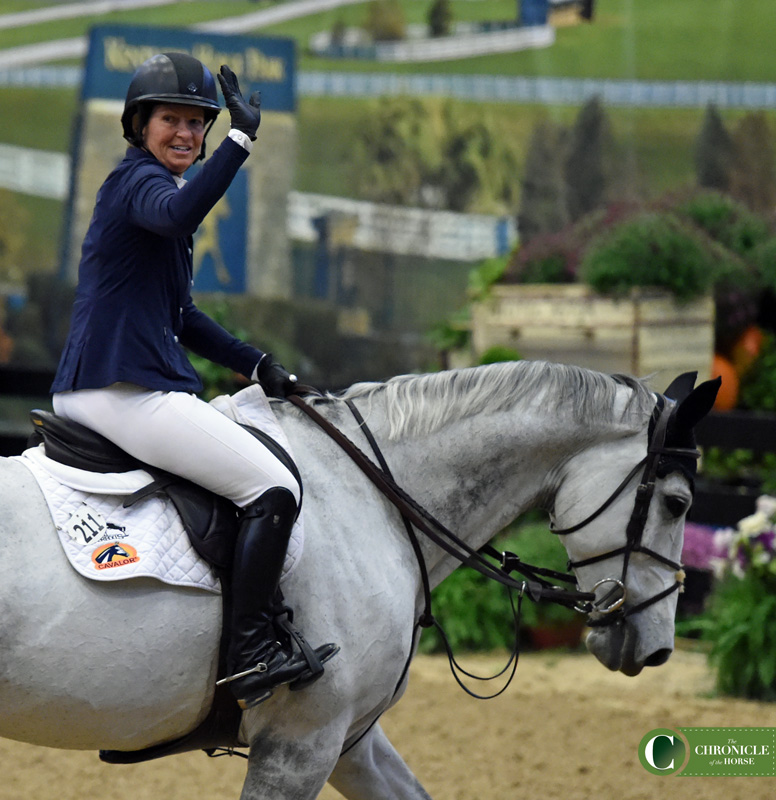 Chic has some big hoof steps to follow in with Madden's string—horses Wexner has purchased for Madden include Cortes 'C', Simon and her reigning Longines FEI World Cup Finals champion, Breitling LS.
"I would love to see [Chic] go do some championship events," Madden said. "He has the scope and carefulness and seems to have the brain for it, so I'm kind of looking forward to the future with him."
Madden's win at the National was certainly no gimme—the Ken Krome-designed course proved plenty challenging for riders with its tight, twisting track and even tighter time allowed. Four riders jumped clear but caught 1 time fault, and another seven finished on one rail and 1 time fault.
For a while, it looked like the class might yield a two- or three-horse jump-off.
"I was for sure sweating it out—you basically ride every horse in the class yourself," Krome said. "At some point you want them all to go clean and other points you say nobody else can go clean, but I knew there was a great group at the end, so I definitely pushed them. You want the best of the best to rise to the top, and that's exactly what happened."
Krome isn't kidding—the jump-off consisted of no less than four U.S. Olympic medalists (Madden, Laura Kraut, Kent Farrington and Lucy Davis) as well as British senior team representative Amanda Derbyshire and U.S. rider Molly Ashe Cawley.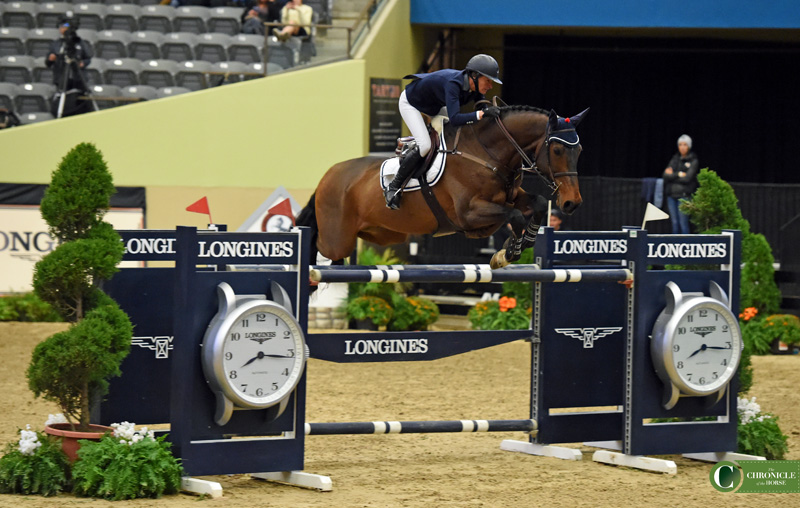 "No medals for me," Cawley joked at the press conference, but it was Ashe-Cawley who jumped out of that line-up to take second to Madden by just .20 seconds aboard Cat Ballou.
"My horse is actually just coming back after taking a year off; he spent a year in the field recovering from an injury," Cawley said. "So I haven't gotten to do a ton of jump-offs with him, and I knew I needed to push it as much as I could push it to catch these guys.
"I was really thrilled and pleasantly surprised with how well he handled it and how quick and nimble he got," Cawley continued. "I really love the horse, and I'm just really happy to have him back, and he seems to be back and better than ever."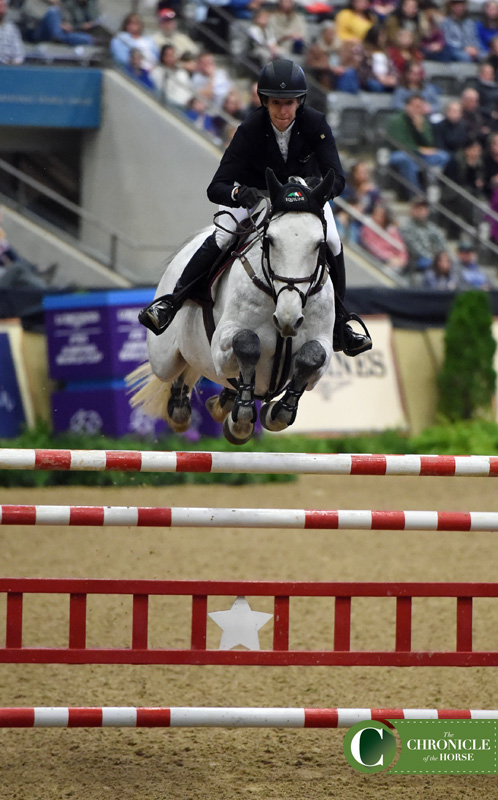 Laura Kraut finished third on Confu, and she's pretty sure she knows where she lost some time in the jump-off.
"I lost my balance a bit when we came out of the double; he turned really quick, and I shifted out into the left stirrup. He basically had to swing back and come get me before going back the other way to the jump," Kraut said with a laugh. "So I think that slowed him down a bit, but I was very happy with him, and I'm in good company."
Click here for full results, and check back with the Chronicle for more from the National Horse Show!
2018 National Horse Show World Cup Qualifier
Kimberly Loushin / Nov 3, 2018 11:14 pm