Beezie and John Madden announced on the John Madden Sales Inc's Facebook page that Cortes 'C' is retiring.
"Many of you have asked for an update and others are probably wondering about Cortes 'C's recovery. On behalf of Cortes 'C's owner, Mrs. Abigail Wexner, we are announcing Cortes' retirement from competition. We are thankful to his team of veterinarians who have helped him heal following his injury at the 2016 Olympic Games. Tiny will return from his winter home at Authentic Stables in Wellington to our home base in Cazenovia this spring where he will enjoy his retirement," read the statement.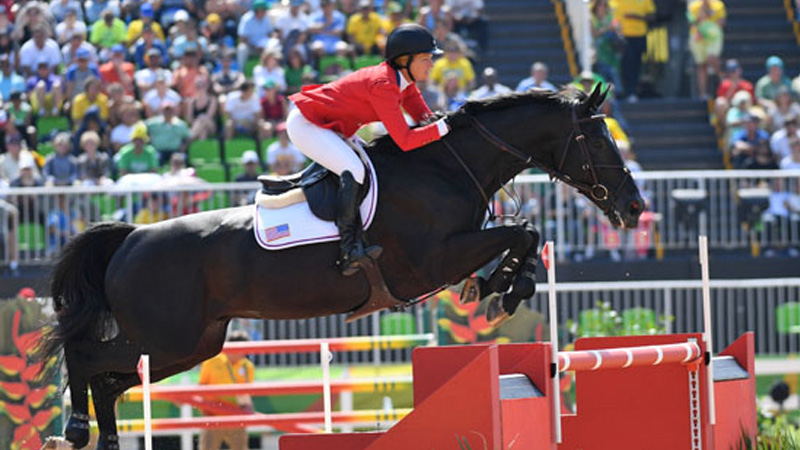 "We have been blessed to have Tiny in our family and as a part of Team JMS. Our back-to-back wins together in the King George Cup as well as his "Best Horse of the Games" (team and individual bronze medal) title in the [2014 Alltech FEI] World Equestrian Games [France] will remain some of my best memories. I will always be grateful for the time we've had together in the sport and am now extremely grateful for the time we will have together in his retirement," said Beezie.
Cortes 'C', a 15-year-old Belgian Warmblood (Optiebeurs Randel Z—Orchidee van de Tombeele, Darco) was part of the U.S. show jumping team at the 2016 Rio Olympic Games, but Beezie withdrew him from the competition after the first round due to injury.
In 2014, Beezie and "Tiny" helped the U.S. team take bronze in the Alltech FEI World Equestrian Games. Then in the final four, Beezie claimed bronze, while Tiny was named "Best Horse" for his four clean rounds with the different riders.
In 2014 and 2015, Cortes and Beezie won the Longines King George V Gold Cup at Hickstead (England), and Tiny was a consistent top ribbon winner around the world. They contributed to numerous U.S. Nations Cup teams, including at the 2013, '14 and '15 Furusiyya FEI Nations Cup Finals (Spain). In 2013, they won the Global Champions Tour Grand Prix of Chantilly (France).
Want to get a closer look at Cortes 'C'? Go Behind The Stall Door with him.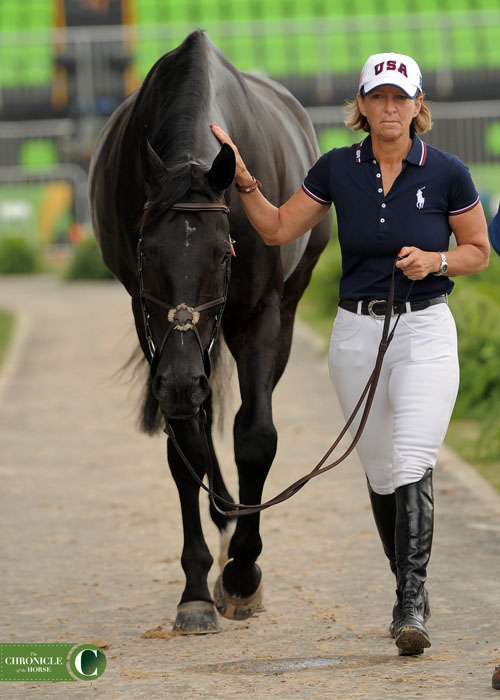 Save