When I was 11 or 12, I briefly owned a pretty gray mare. She was wildly hormonal and perpetually yellow, and ultimately, for reasons unrelated to her gender and color, we wound up selling her to find something a little more kid friendly. I swore up and down that forever thereafter I would only have dirt-colored geldings. And for nearly 15 years, I kept true to that promise. Virtually every horse I owned, leased or competed was a bay gelding. There was the occasional mare sprinkled in, but if I liked her, I always swore that she was the exception and not the norm.
I loved the predictability of geldings. I loved that they were always happy to see me, regardless of how well they knew me. I loved that, generally speaking, what I saw in my first few rides was what I got. Geldings seemed like the Labradors of the horse world—exuberant and happy to please. With geldings, I didn't have to worry about hormone cycles or easily offended sensibilities, as had been my experience with mares. For a long time, in my mind, geldings were the way to go (and dirt-colored ones, please and thank you).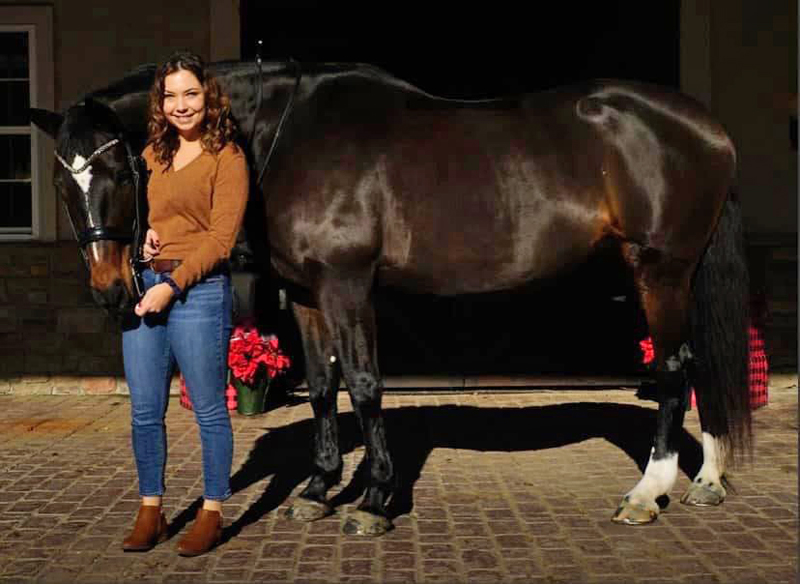 I see so many "in search of" ads that request geldings only, though they may consider a special, non-mare-ish mare. I understand! I, too, was one of those people for the majority of my life. But because of a situation that fell into my lap and propelled me into mare ownership, I have been shown the light.
When I was 25, I was presented with a unique opportunity to obtain a beautiful, fancy, well-bred Hanoverian who had been sitting in a field with very minimal work for several years (a story I plan to write about at a later date). The catch? She was a mare. Though I had made something of a pact with my preteen self to stay on the gelding side of the horse world, this opportunity was not something I could pass up. I could learn to like mares, and hey, she was dirt-colored.
So I became the proud owner of Dixie Rose, my first mare since I was 12. She was not particularly hormonal, but she did not particularly care for me, either. That was understandable, as she had had the same owner for 13 of her 15 years, and I had just shaken everything up for her. I knew I would have to win her over, and I was up for the challenge. I spent just as much time (if not more) grooming and hand-grazing her as I did riding. I hung out in her stall with her and found the spot right above her eyes where she likes me to rub. And I was not above buying her love with treats—there were plenty of treats.
I made more than my fair share of mistakes with Dixie, especially in that first year. There was no shortage of times she gave me the proverbial middle finger. She expressed her opinion on most things I asked of her under saddle (though she was almost never naughty; girlfriend really does have a heart of gold). I learned the true meaning of the old phrase "tell a gelding, ask a mare."
Months went by. I continued to put in the hours getting to know Dixie, earning her trust, and feeding her treats (I really cannot overstate how many treats were given). And sooner than I imagined, I became Dixie's person. She began to allow me to put a bit more pressure on her under saddle (though by this time I had fine-tuned my discussion skills in communicating with her). She began to really trust and even like me. The feeling of winning her over was incredible! I know firsthand that she doesn't like just anybody, so to feel chosen like that—like I earned her affection—really meant a lot.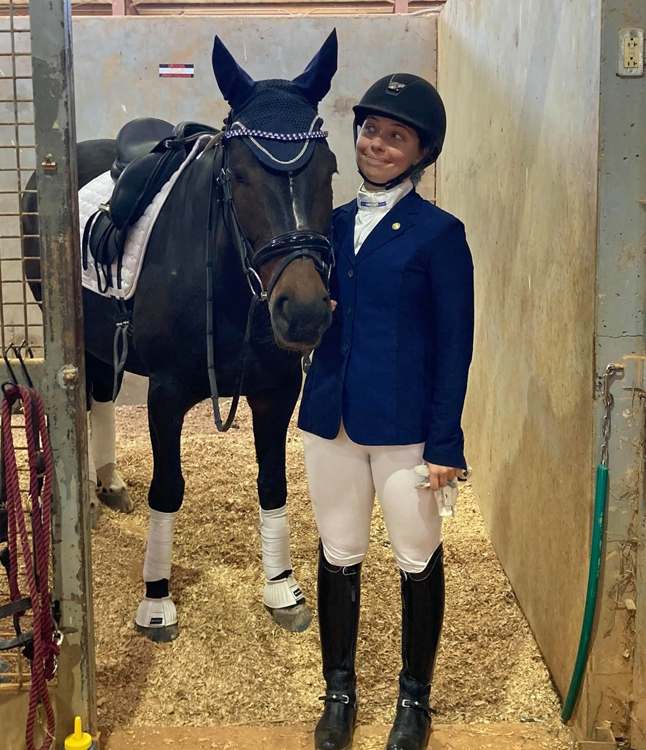 I have now had Dixie for two and a half years. She often nickers or whinnies when she sees me, she walks up to me in the field, and we spend lots of time snuggling, often with her resting her head on my chest. The treats still flow pretty freely in her direction, but I genuinely feel like she loves me, not just what I have to offer her. She tries so hard for me, even when what I am asking of her is tricky or new or confusing. She shows up to work every day and gives it her all. At the risk of sounding sappy, I really feel like when I am riding her, we are completely in sync, like she is fully tuned in and listening carefully to me at every moment. This level of connection is not something I have experienced before.
I am now 28, and I am calling my preteen self's bluff: I am a mare person!
I love the relationship and the bond I have formed with Dixie. I have had to learn to be more tactful and to finesse things more strategically as a rider. I have had to learn to be more patient and understanding and to find creative solutions to issues. There is something so gratifying and rewarding about forming this kind of exclusive connection with a horse. Putting in the time and the effort to earn it is an experience that I am so grateful to have had.
I get that mares are not for everyone, but I cannot express strongly enough how much I encourage more people to take the plunge and consider a mare. If your experience is anything like mine, you certainly will not regret it.
---
Laura Adriaanse is an amateur equestrian and USDF bronze medalist based in Philadelphia. She started out in the hunters, rode for the University Of Mary Washington (Virginia) IHSA team, then switched to dressage after college. She is the proud owner of Dixie Rose, a Hanoverian mare, with whom she hopes to make it to the FEI levels.