Allentown, N.J.—May 12
Fylicia Barr was the first person to ever sit on Galloway Sunrise's back, and today at the Jersey Fresh International CCI4*-L, their partnership culminated in the biggest victory of Barr's career.
Heading into show jumping, the pair could afford one rail down, and they used it to secure the win ahead of Arden Wildasin and Il Vici.
Only two pairs jumped clear over Chris Barnard's course—Allison Springer and Sapphire Blue B and Emily Beshear and Olney Uncle Sam.
Barr's win ahead of five-star veterans was thrilling for her, since she's been working hard on her dressage and show jumping over the winter with "Sunny," a mare she found off Craigslist for $500.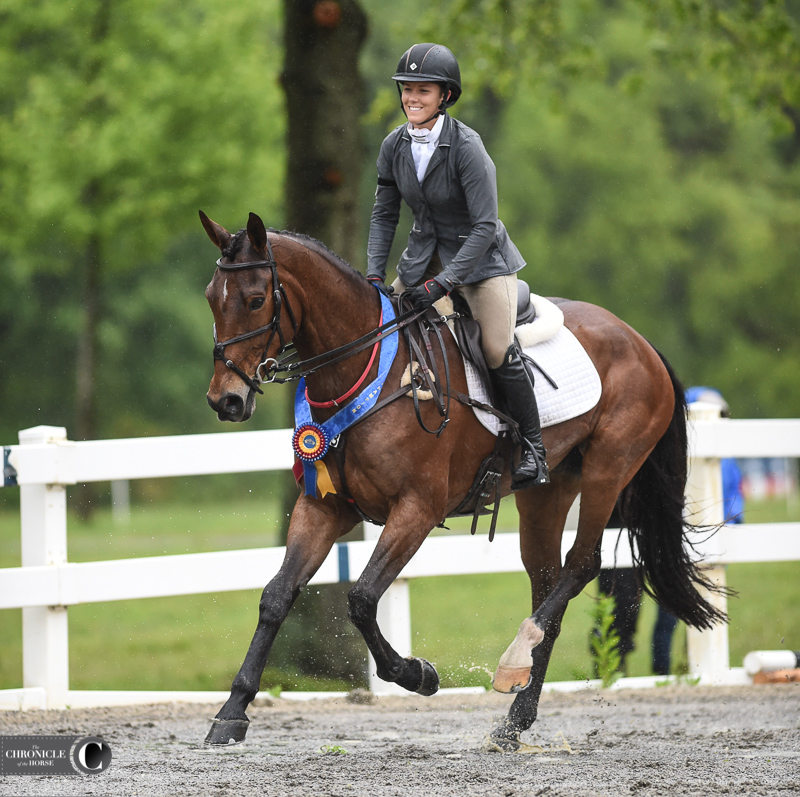 "We've always struggled with the show jumping, but my eye was on, and she was jumping out of her skin for me," she said. "I'm really pleased with her, despite all the weather she came in and put down an almost-perfect show jump round.
"She was the horse I did my first prelim on. I brought her up from the ground up," she continued. "I was the first person to ever sit on her back. It's been a long time coming, and I feel like all the pieces finally came together this weekend, and that's really exciting."
Wildasin was equally excited for such a strong finish in her first CCI4*-L.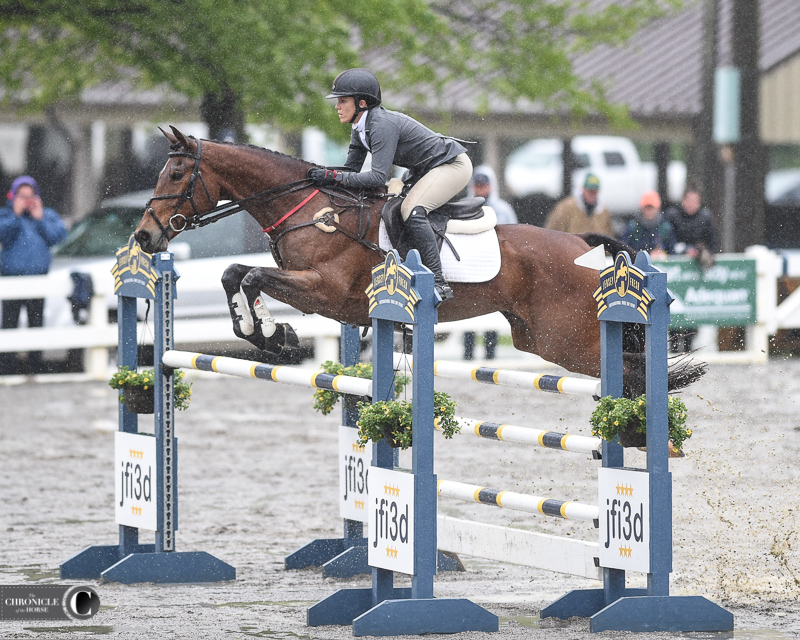 "It's unbelievable," she said. "Coming into today, the rail was unfortunately my fault. I have so much more to learn, and I just didn't have my balance together. I slipped the reins, and he tried, and it was just unfortunate, but he's amazing. I'm so grateful to have him, and I'm grateful that I have my mom and dad to support me through my journey through eventing. They allow me to do what I love to do, and they don't put any pressure on. I've learned to enjoy every moment, no matter what happens, because you never know when it's going to end."
Doug Payne topped the CCI3*-L with Starr Witness, an 8-year-old Dutch Warmblood mare (Chello III—Carmen, Venuer) that he owns with Catherine Winter and Laurie McRee.
"It's a very rewarding experience for sure," he said. "She was a show hunter with Emil Spadone before, and he sent her down thinking she was a little too hot. He neglected to tell us she was a chestnut mare!"
Payne's been bringing "Ginja" along for the past 18 months and hopes he has a shot at the Pan American Games (Peru) with her.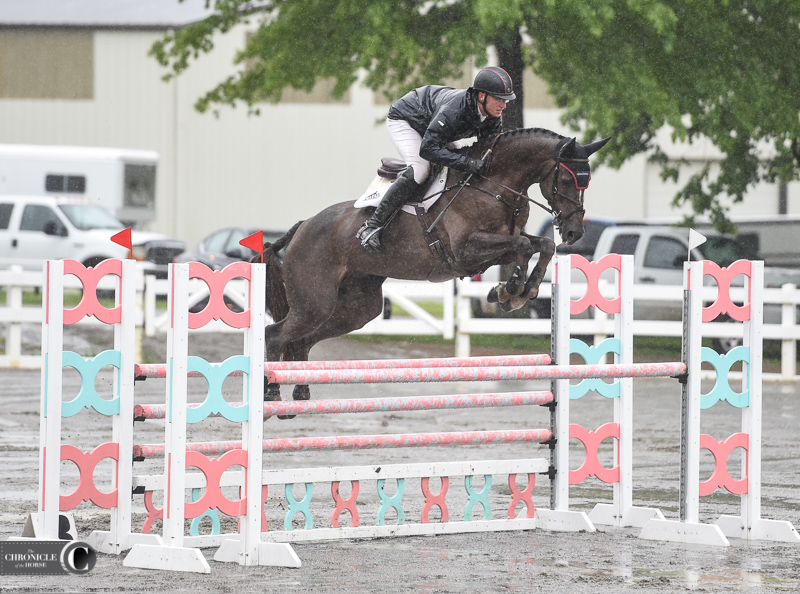 "She's still figuring it all out," he said. "She'd already jumped 1.20-meter, it was just teaching her the tricks on cross-country basically. She came along pretty quickly. She was awesome [yesterday]. She's so damn athletic, and she's smart and willing and really straightforward. She goes in a rubber snaffle, and you hardly have to touch the reins. She was fitter here than last fall. She handled the galloping sections a lot better. She's learning to relax and open up her step and be a bit more efficient cross-country."
Payne brought an exciting group of horses to Jersey Fresh, most of whom he's had from the beginning of their careers.
"It's an exciting time," he said. "They're just getting old enough and experienced enough to be competitive. I think from now on we're in great shape. We've been trying to buy a weanling a year, and Quantum [Leap, who was third after cross-country in the CCI4*-L but withdrew after a heel grab] is the oldest at 8.
"This sport's not easy at all," he added. "It can be very frustrating. At this point, over time, we've developed a great group of horses, and that then becomes more fun, because frankly nobody comes here to lose. Luckily our team behind us has a very like-minded way. I couldn't do it without [my wife] Jess and Courtney [Carson] who's on the road with us the majority of the time and the girls and guys at home. I honestly never wanted to do this professionally growing up, and we found a niche that has just been a great lifestyle for us."
Full Scores I COTH's Coverage I Website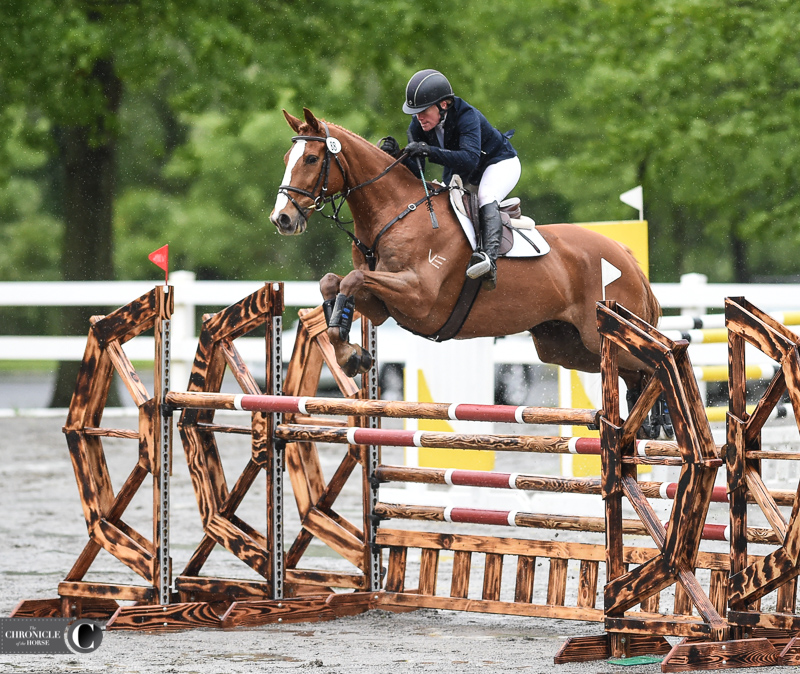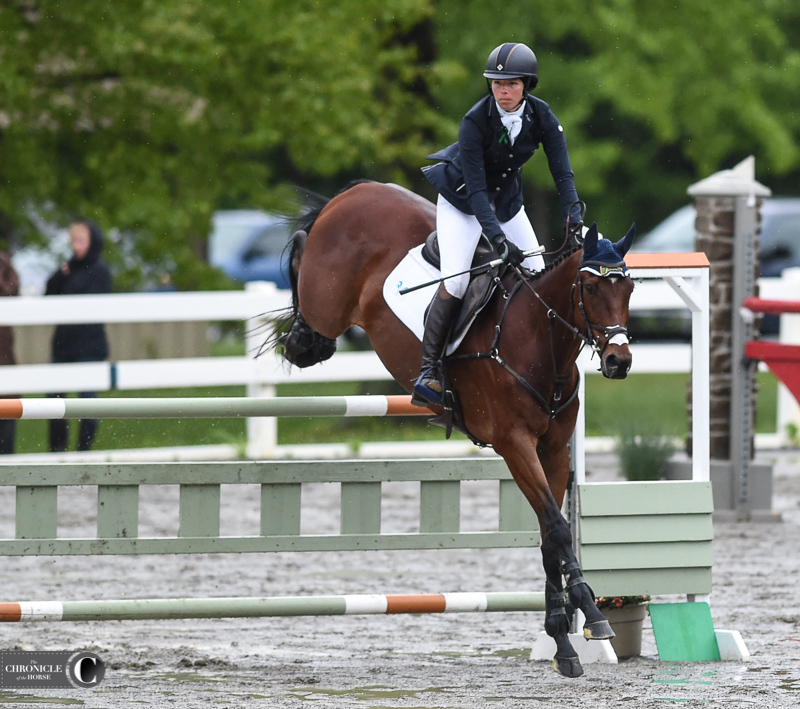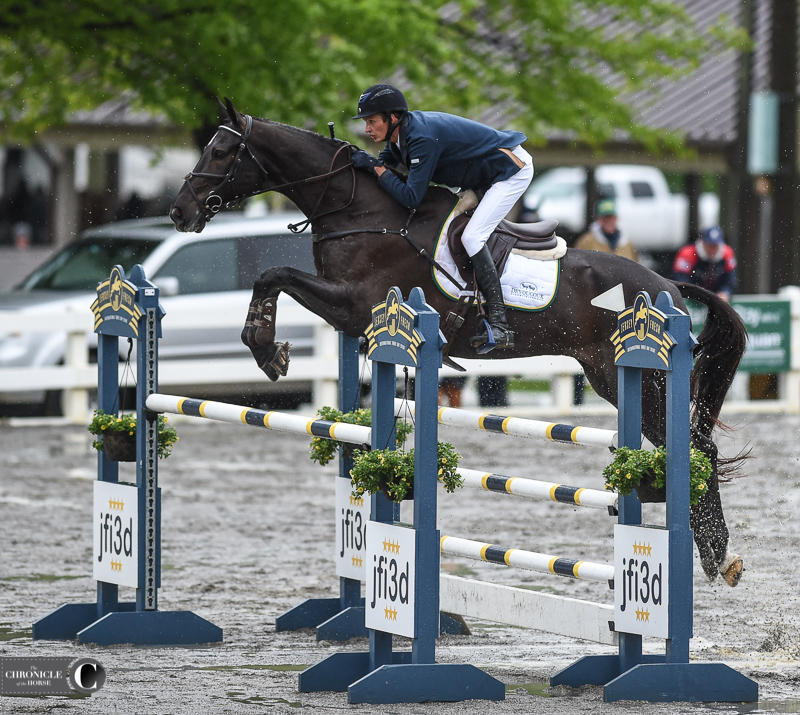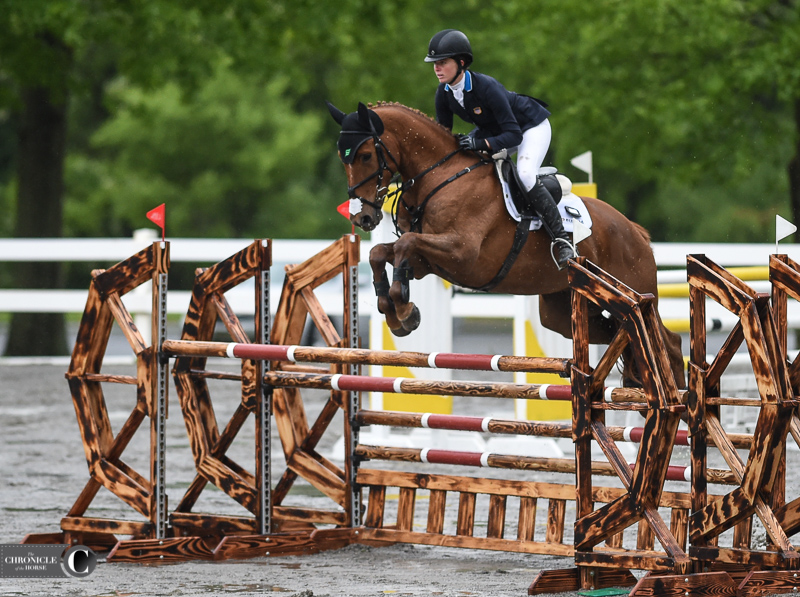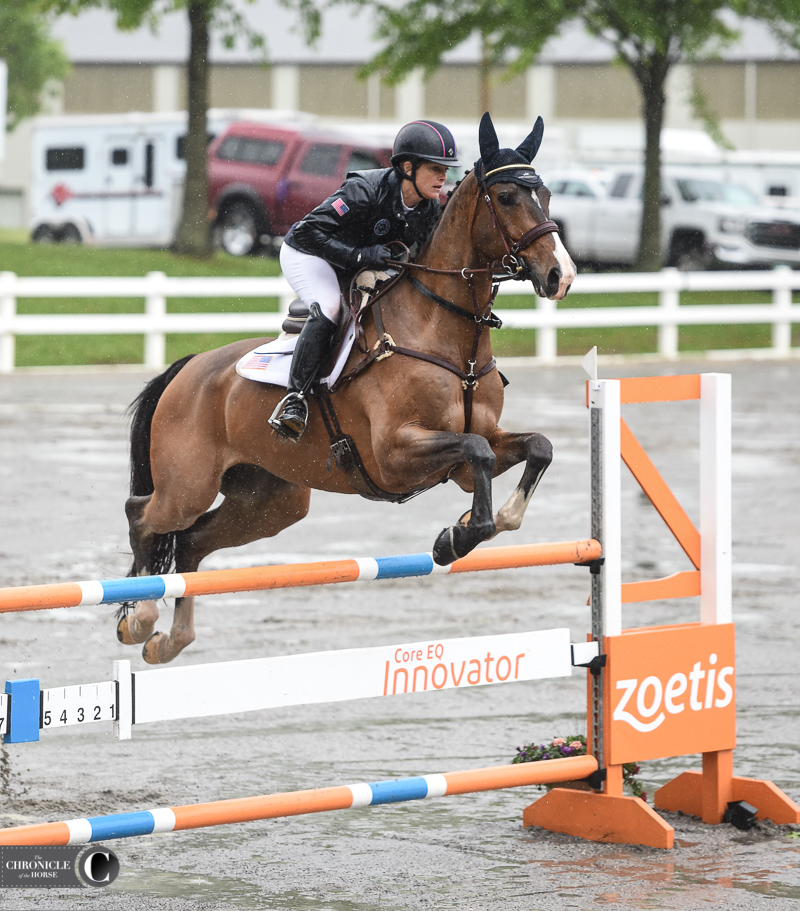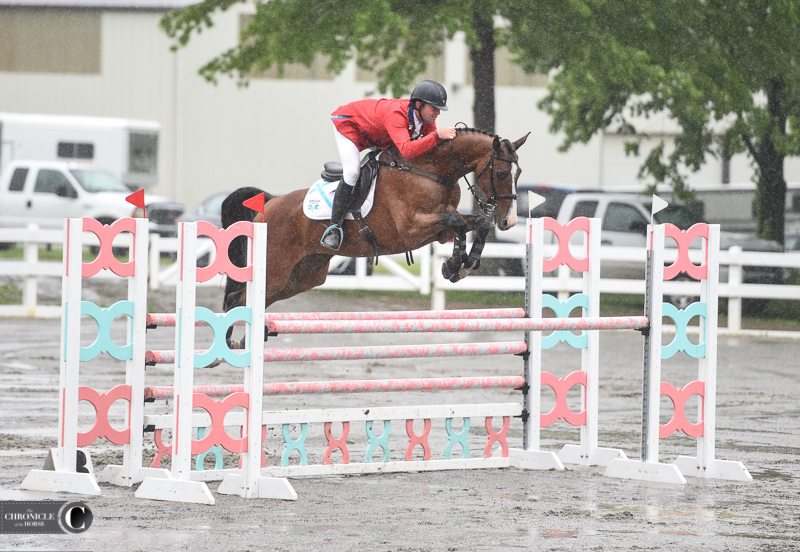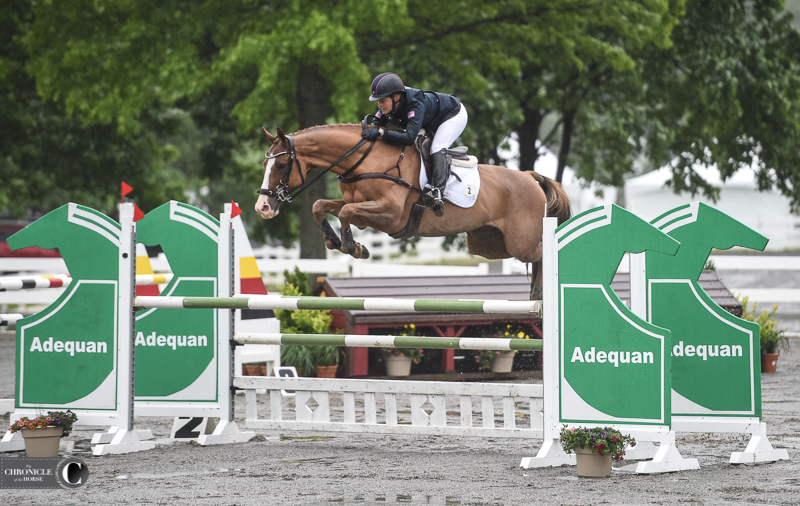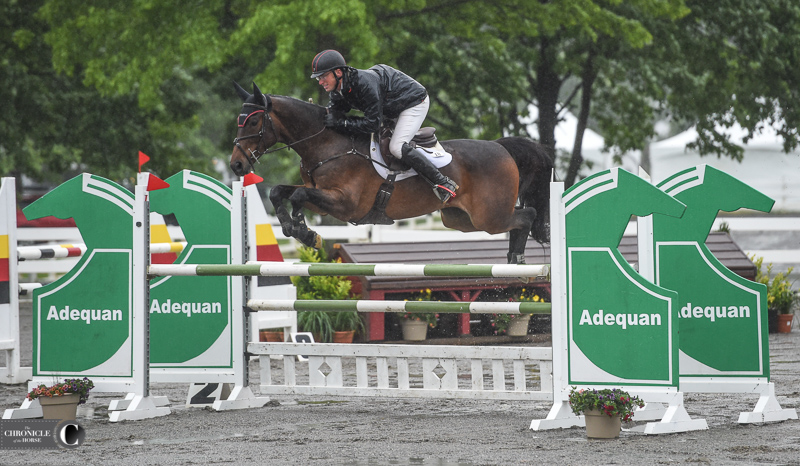 Want more from Jersey Fresh? We're on site all weekend to bring you news and photos! We'll have more in the June 3 print edition of the Chronicle.
Make sure to follow along on the Chronicle's social media outlets: Facebook, Twitter and Instagram.