Since the age of 15, Callie Seaman has experienced debilitating back issues, which culminated in a diagnosis of degenerative disc disease when she was in her mid-20s. Through multiple corrective and therapeutic spinal surgeries, this amateur rider has remained focused on one goal: stay in the saddle.
Then she broke her right leg in a freak schooling accident in late 2018. Surgeons reset the bones that day and then performed a second surgery a week later to install hardware to support the leg. As soon as she recovered from anesthesia after the second procedure, Seaman knew all was not well.
"I kept saying something doesn't feel right," said Seaman. "They told me my nerves were upset from the surgery. I felt like my leg was on fire. They said it's just because the ice is really cold."
Seaman was discharged from the hospital with her right leg in a CAM walking boot over a cast, but she was barely mobile. Anytime her leg wasn't elevated, the pain was unbearable, and she continued to have the sensation that her leg was on fire. When the cast came off two weeks later, she and her doctor were shocked to see that the limb turned dark purple and swelled up when she tried to stand on it. Seaman realized that the "fire feeling" corresponded with these symptoms. The surgeon asked if she'd ever heard of Complex Regional Pain Syndrome.
CRPS is a poorly understood and rare type of chronic pain that occurs after an injury or surgery, usually to an arm or a leg. According to the Mayo Clinic, CRPS causes pain that is out of proportion to the original injury. Researchers believe it's caused by abnormalities or injury to the peripheral and central nervous systems, and it's most common after trauma. It has few effective treatments and no known cure. But at the time, Seaman knew none of this; instead, she thought if her condition had a name, something could be done to resolve it.
"I said, 'OK, what's the next step?' " said Seaman. "He said, 'There really isn't one, and it's possible that you won't walk again.' I went from thinking I was going to be out for three months to that. It was really devastating for me."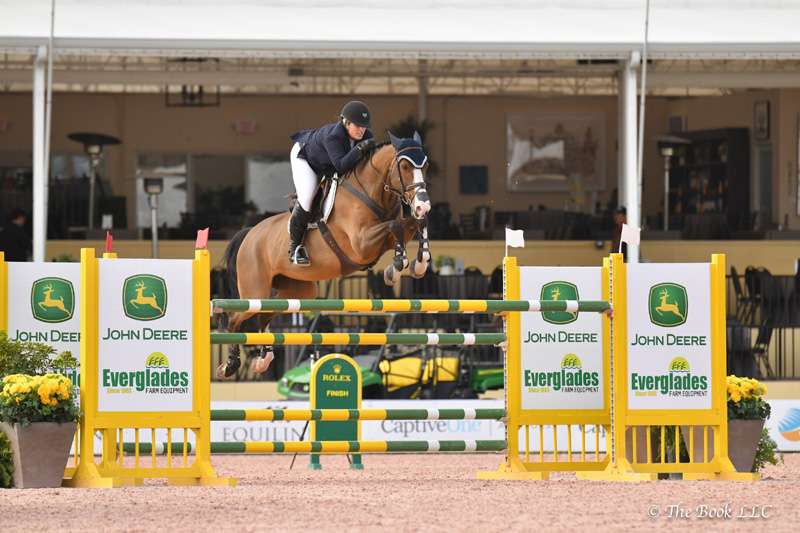 Seaman received a ketamine infusion, as well as various nerve blockers and related medications, but none were effective. In fact, the situation seemed to be getting worse; if her leg was below her heart, the swelling and pain were excruciating. Soon, Seaman was completely bedridden. Though her leg fracture had long since healed, she couldn't stand.
Discouraged and desperate for relief, Seaman began to research CRPS treatments on her own. There are two types: CRPS 1 and CRPS 2. CRPS 1 is diagnosed when the patient has no previous history of nerve damage. CRPS 2 is usually a more serious form of the syndrome and occurs when the patient has experienced nerve damage before; treatment options for CRPS 2 are more limited.
"Unfortunately, I broke my right leg," said Seaman. "I already had peripheral sciatic nerve damage from my degenerative disc disease, so I fell into CRPS 2."
Seaman learned of a treatment in Italy that had shown some promising results. Patients received an infusion of a bisphosphonate medication called neridronate, which is normally used to treat bone cancer. This drug has been used for over 10 years in Italy with a success rate of over 80% in patients with CRPS 1, but no data existed for patients with CRPS 2. After speaking with Italian doctors, Seaman decided it was worth a try.
Seaman stayed in Italy for several weeks. She had a port installed in her arm and received infusions every other day. When she returned to the U.S., she waited anxiously for any sign of improvement. After a month, her situation still was no better.
Next, she connected with a program in Houston. There, she received intensive physical therapy all day, every day. Despite this, Seaman felt worse than ever, and the pain was exacting a toll on her mental health.
"I felt like I was never going to get better, that I was never going to walk or ride again," she said. "There were some periods of darkness."
Complicating matters further, one of Seaman's rising hunter stars, Endeavor, died following complications from colic surgery just months after her accident.
"That was really tough on me," said Seaman.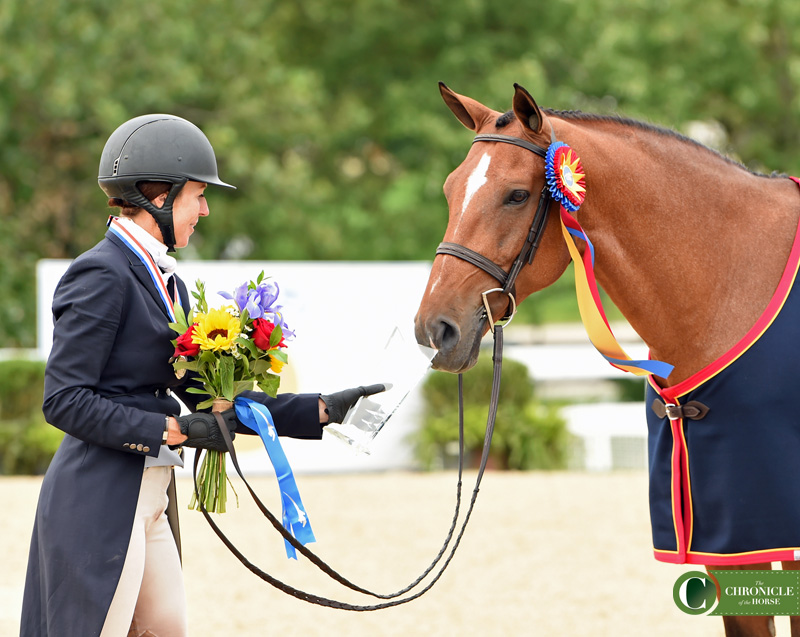 But then a physical therapist introduced Seaman to a fellow equestrian who'd also suffered from CRPS after breaking her leg. This rider had had her leg amputated when other options failed to alleviate her pain.
"That almost scared me more," said Seaman. "I just thought, 'I am not doing that. I am looking for an alternative.' I went through these periods of feeling sorry for myself, when I didn't want to try. But then I said to myself, 'Look, I learned to live with this back pain. I can do this too.' It was almost like as soon as I was presented with the alternative, I just was like, 'This is not what is going to happen to me.' It was a kick in the butt."
Seaman kept up with her physical therapy, and doctors tinkered with her blend of anti-inflammatories, nerve blockers and other nerve medications. Starting in July 2019, the leg slowly started to improve.
"It was less purple and more red, then it was like leopard spots," said Seaman. "Then it wasn't as throbbing."
By early August, Seaman was taking a few cautious steps, building gradually each day until she felt more comfortable and confident.
"I still walk with a limp and have pain," said Seaman. "But to go from, 'You might never be able to walk again' to that. I am so used to chronic pain, it had finally gotten to a level where I felt that I could deal with it."
Seaman hoped that by January 2020 she'd regain enough strength to ride. CRPS had left her bedridden for almost a year, and despite her tremendous progress she still felt unstable on her right leg. Seaman pushed herself in daily physical therapy for improvement. Then, in early December 2019, a setback: Her leg gave out while taking out the trash, and she refractured the top of her ankle. For the rest of the month, she was back in the CAM boot. Fortunately, the injury did not trigger a relapse of CRPS symptoms.
But Seaman was dealt a further blow that month when her talented high amateur jumper, Jet Set DB, also succumbed to colic.
"To lose two horses to colic in one year was really brutal," said Seaman. "I also had a jumper that had just retired before my accident, and then two older jumpers who both had to retire. My grand prix horse had gotten hurt that summer and had a year off to recover."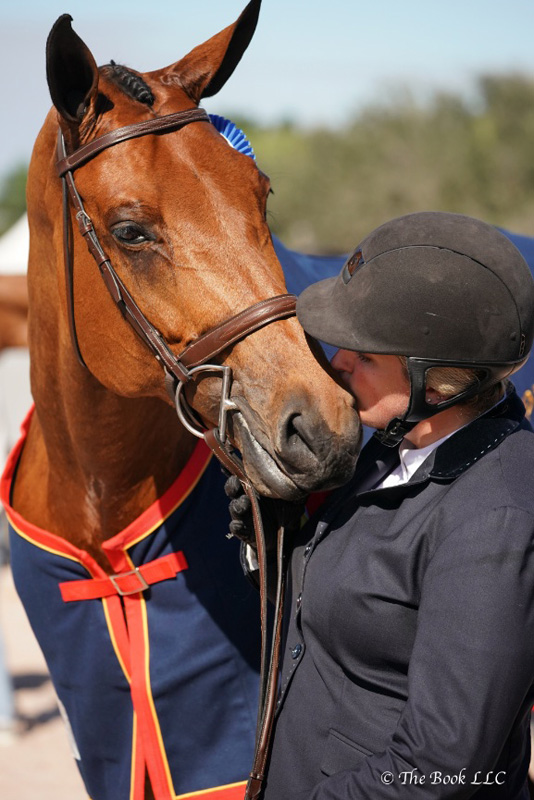 When she was able to return to the saddle, Seaman, who trains with the team at Heritage Farm in Katonah, New York, chose her 9-year-old mare Pardie, a jumper she'd purchased as a project.
"Pardie is a reliable horse and easy to ride," said Seaman. "She was the safest horse to put me on. It has actually been nice, because when I bought her, I had a lot of jumpers that were experienced, and she was overshadowed by the ones already doing stuff. I didn't realize how special she is, and at the moment she is my only jumper who is going, so we have really formed a connection."
In February 2020, Seaman returned to the competition arena for the first time in over a year, aboard her veteran performance hunter Chicago.
CRPS has left Seaman's right leg 5 centimeters different than her left, and she emphasizes that she's not cured.
"There are still days that the pain is so bad that I can't ride or even get out of bed," said Seaman. "The ankle is always swollen. It's never comfortable for me to walk, but it is manageable. I can live with this level of pain.
"I had to do a lot of work to accept that I was never going to feel 100% right," Seaman continued. "There were times I thought, 'Why work [so hard] to get better when I'm always going to be in pain?' It gets dark. But then, this is your reality and the cards you've been dealt. You learn to live with it, do the best you can with it. There are some days when I can't deal with it, and I lay in bed and feel sorry for myself, and I try again the next day. That's how it goes."
Seaman has gotten a lot of support from her friends in the equestrian community and her trainers: Andre Dignelli, Patricia Griffith and Laena Romond.
"My trainers are very cognizant that I have limits," said Seaman. "In the past, if they pushed me, or I rode one too many, I would be in bed for a week. We have worked to figure out how to do this so that it's more sustainable. We're careful now. There is an inclination when you are having a good day to try to do everything. The problem with that when you have a chronic illness is that the repercussions are severe. It is about learning to find a balance where you're not doing too much but also not too little."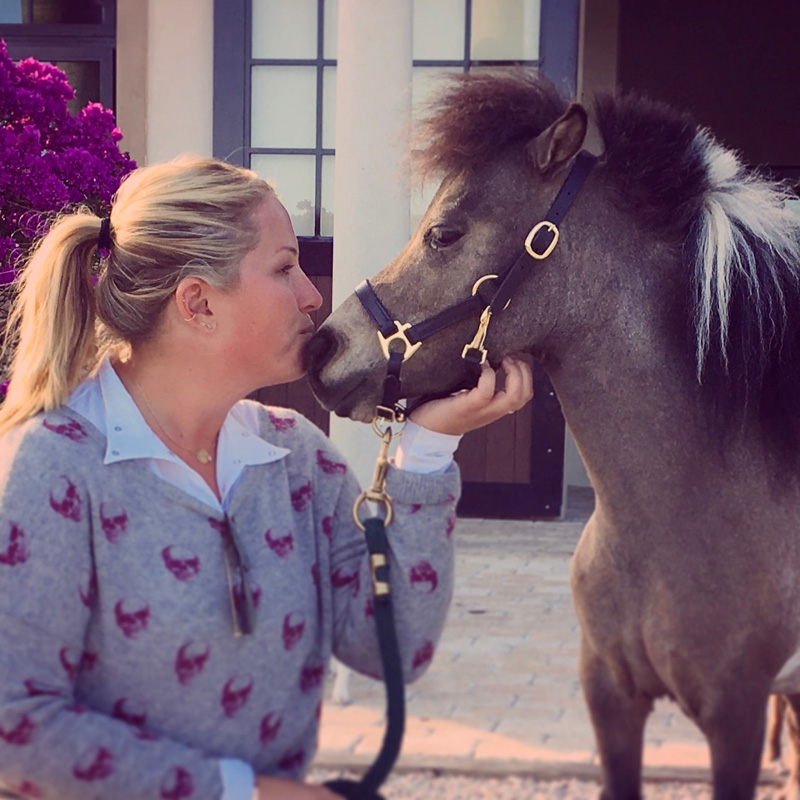 This fall, Seaman, 31, relocated from Greenwich, Connecticut, to New York City to pursue a Masters of Public Health at New York University, and she's currently navigating her coursework while continuing to ride. She is excited about getting her grand prix horse, Paparazzi, back in the show ring this winter, as well as continuing to develop several young hunters.
"Having the riding and the goal to get back to it—that is actually what gave me hope and a purpose to get better," said Seaman. "Without that goal, I don't think I would have had the drive to get better, especially when I was told that I might not walk again or might live in a wheelchair. I was told that we don't know much about this disease, and there's no cure. If I didn't have that passion and resolve to say, 'I'm doing this again,' I might have just accepted it and laid in a bed for the rest of my life."
---
Do you know a horse or rider who returned to the competition ring after what should have been a life-threatening or career-ending injury or illness? Email Kimberly at kloushin@coth.com with their story.
---