Irish Olympic veteran Kevin Babington rode Mark Q to victory in the $75,000 Prevost Richard M. Feldman Grand Prix on July 1 at the 49th annual Lake Placid Horse Shows (New York).
Only three of the 41 entries qualified for the tiebreaking jump-off by riding without penalty over the 13-jump, 16-effort first-round course designed by Olaf Petersen, Jr., of Germany. After the first 26 entries failed to go clean, the youngest rider in the class, 18-year-old McKayla Langmeier of East Granby, Connecticut, turned in the first clean round on Iliano Van D'Abelendreef. She was soon joined in the jump-off by Babington and 2011 Pan American Games double Gold Medalist Christine McCrea of East Windsor, Connecticut, who was clean on Nektarina B.
Langmeier, who just a few hours earlier won the horse show's $10,000 Mirror Lake Inn Junior Jumper Classic, blazed over the jump-off course on her 10-year-old, Belgian Warmblood, finishing in 35.67 seconds, but a rail down at the final fence cost her four faults.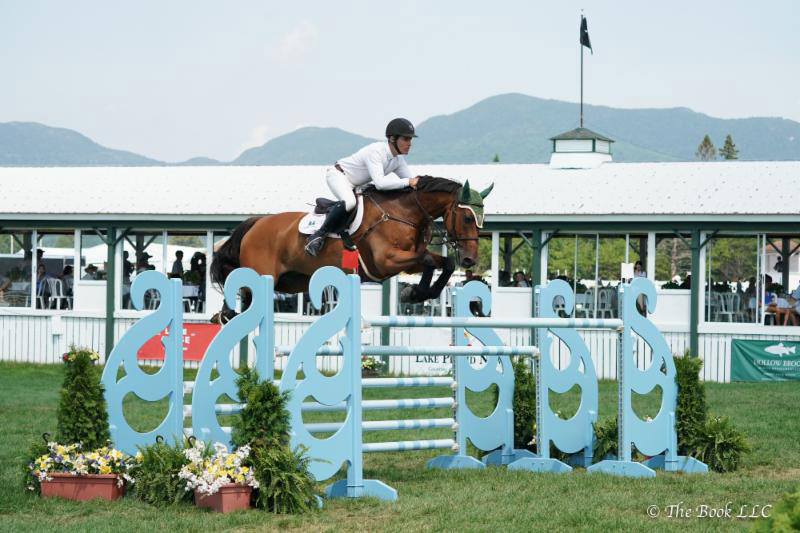 Babington then took the lead with a clean ride in 35.69 seconds on Mark Q, his 16-year-old Irish Sport Horsewho won Lake Placid's I Love New York Grand Prix in 2013. McCrea matched Babington's clean round on her 13-year-old, Holsteiner mare, but her time of 37.01 seconds left her in second place, giving Babington his second win in three years after having won the class in 2016 on Shorapur.
"I thought the course designer did a good job," Babington said. "The faults were spread out all over the course, so there wasn't any one spot tripping people up, although the double caught a lot of horses. Anytime you have an airy vertical to an oxer, it's hard enough, but then adding gray to it with a left drift, well there was a lot going on there.
"Mark Q really likes it here in Lake Placid which also holds a special place in my heart. This is the first horse show I ever came to when I first came to this country back in 1988, and my family and I love it here. We wouldn't miss it for anything."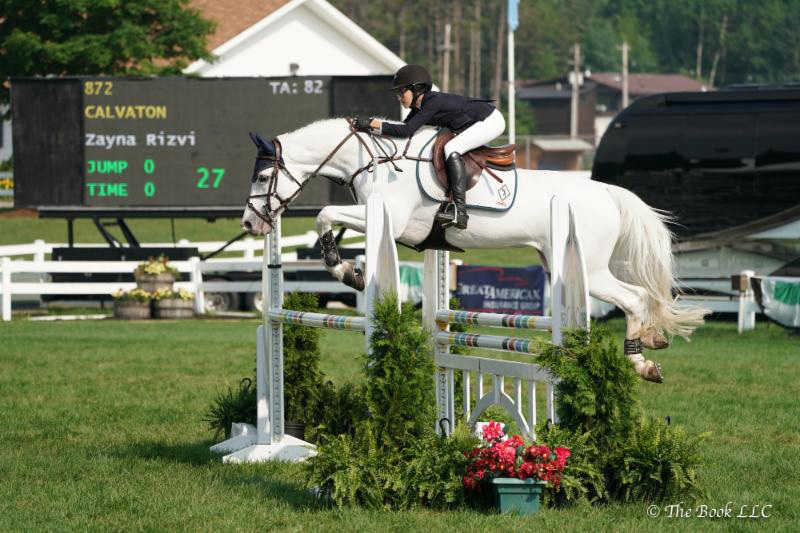 Earlier in the day, Zayna Rizvi rode Calvaton to victory in the $5,000 The Wild Center Children's Jumper Classic. Rizvi topped a field of 32 horses by turning in two fault-free rides and the fastest jump-off time of 41.19 seconds. Rizvi also finished third on Cool Boy 22 and fifth on Up Front with second place going to Sydney Chapman on Fanta Lime and fourth to Marcus Davis on Vieke.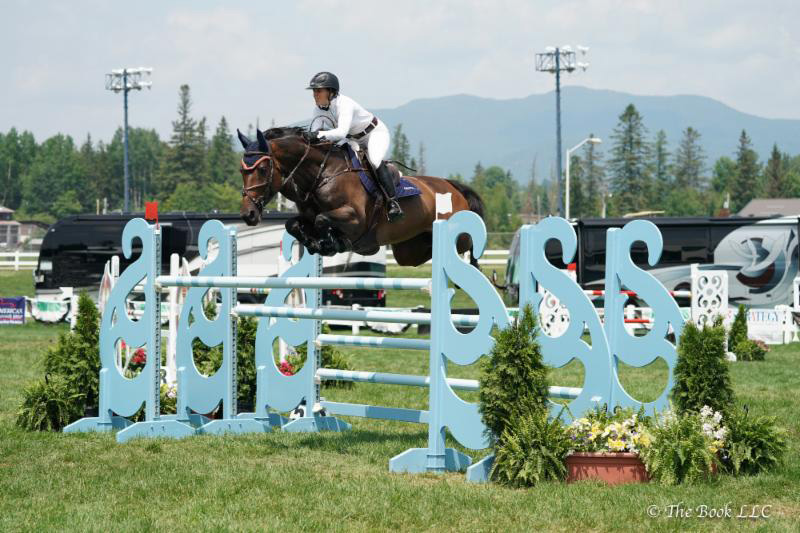 Debbie Dooan-Sweeney and La Petite Fleur 6 added to their commanding lead in the amateur-Owner division of the Hollow Brook Wealth Management Show Jumping Hall of Fame Jumper Classic Series by claiming the win in the $10,000 Mirror Lake Inn Amateur-Owner Jumper Classic. Of the seven who reached the jump-off, three managed to go clean and Dolan-Sweeney earned the win by finishing with the fastest time of 36.69 seconds, more than three seconds faster than the 40.06 turned in by Samantha Kasowitz who placed second on G Andiamo Rodeberg.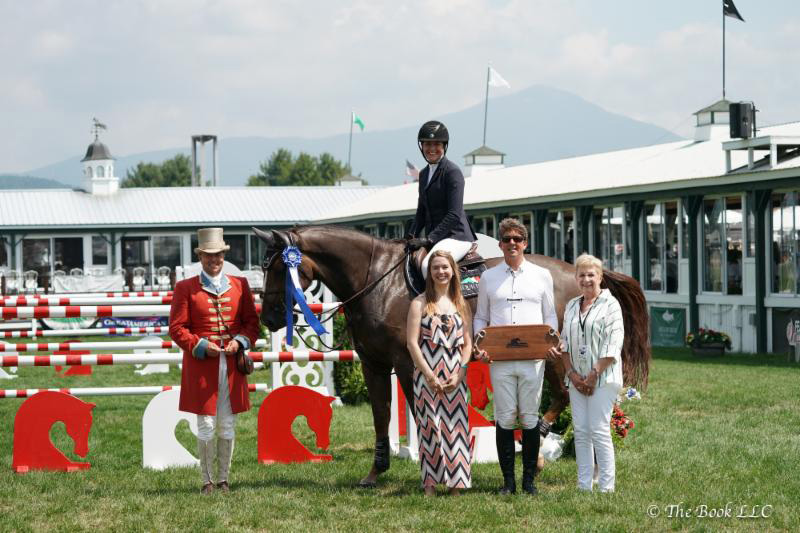 Starting her day off, Langmeier rode Bon Vivant to the win in the $10,000 Mirror Lake Inn Junior Jumper Classic, also a member event of the Hollow Brook Wealth Management Show Jumping Hall of Fame Jumper Classic Series. She claimed the win as the only entry of the six in the jump-off to finish fault-free. Second place went to Katherine Benard and Djumpsina SFN who had the fastest four-fault ride.