Kalispell, Mont.—July 26
Each rider on the Area VI CCIJ2*-L team is a first-timer to the Adequan North American Youth Championships, but they didn't let that stop them during today's dressage.
Charlotte Babbitt and 2 A.M. lead the division on 24.0, while teammates Meg Pellegrini and RF Eloquence are tied for second (24.9). They're joined by Taylor McFall (High Times) and Savannah Gwin (Glock Pullman). Their team score of 76.2 gives them a hefty lead over Area VIII on 87.8.
Pellegrini and Gwin know each other from riding in Pony Club with trainers Brian and Lisa Sabo.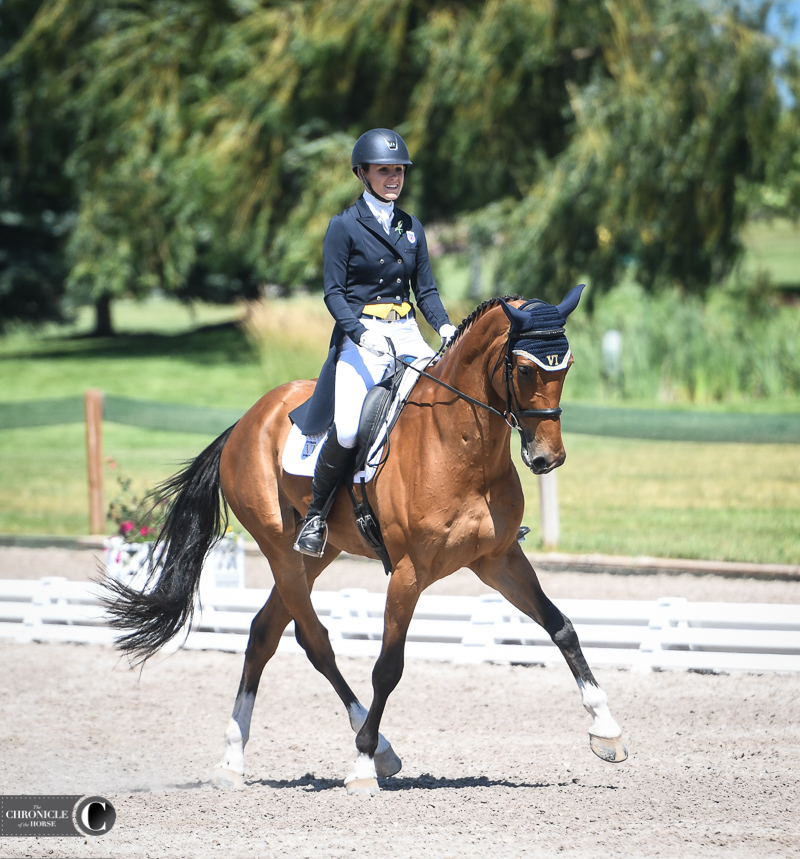 "We had a Young Rider training camp, and it was really good because it allowed us to get to know each other better before we came here," said Gwin. "I knew Meg and Charlotte for a while, but I was kind of new to knowing Taylor. It was really nice to get to know the grooms. Everybody got along really well. We got to ride with our team coach Bec [Braitling], which was a really cool experience."
Babbitt, 18, has already competed to the CCI3*-S level with 2 A.M., but she dropped down a level to get the NAYC experience.
"I was actually qualified for the three-star, but we didn't have enough riders for Area VI, and I really wanted to be with my friends, so that's why I chose to do the two-star," she said. "I wanted the true team experience, and it's been super fun to be with all my friends. We all help each other along, and it's pretty cool."
Babbitt's had "Abe," a 7-year-old Dutch Warmblood gelding (Sheraton—Regina K, Ahorn) since he was 4 after he was imported by and started his eventing career with Matt Flynn.
"He's such an incredible horse, and I just feel so lucky to ride a horse that every time I go down centerline, I'm pretty much guaranteed he'll try his very best and give me the best test he's possibly capable of," she said. "He's really strong at the level now, and it was good to both go in and ride to the best of our abilities and be brave. It really paid off, and it felt amazing. It's been a really cool journey to bring him up the levels with the help of my trainers Amber [Levine] and Andrea [Pfeiffer]."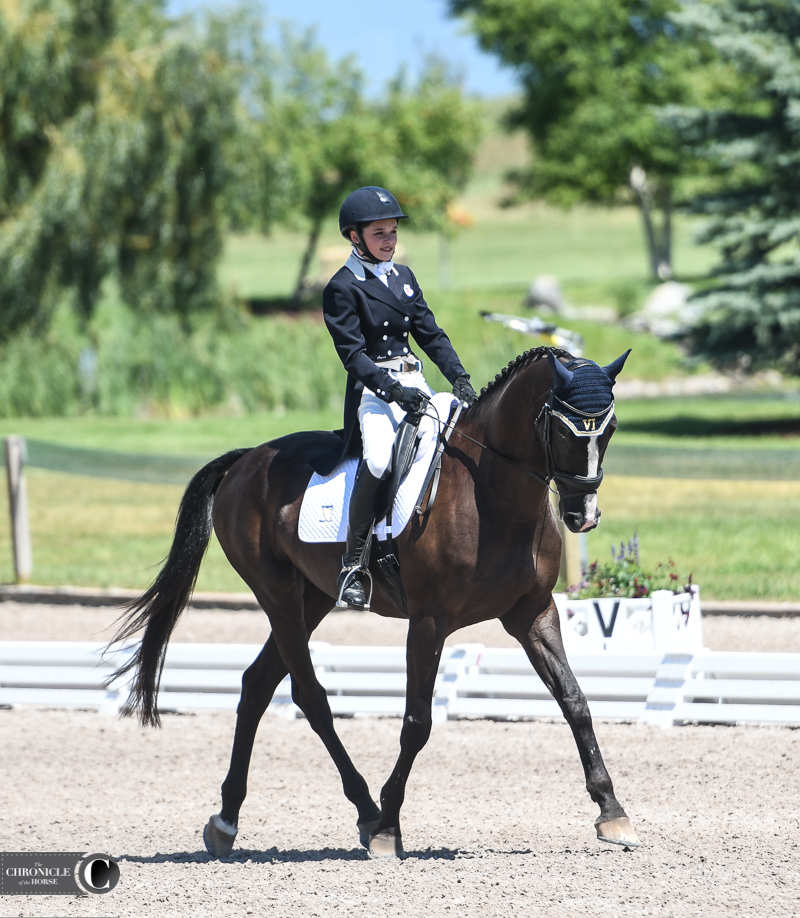 McFall, 16, hadn't ridden above training level until this spring when she asked if she could ride her first preliminary on High Times, who's competed to the five-star level with her mother, Jennifer McFall.
"The thing I was most thankful for was just Billy being such a pro and him knowing his job because he was really good for me when the pressure was on," she said of her test, which put them in sixth place. "It's my first time riding in a team environment where you're not just riding for yourself; you're riding for three other people."
As for having a mother who's also her trainer, Taylor thinks it's to her advantage. "It makes it easier, honestly, because I have a coach and a mom all wrapped into one, so I can go to her for pretty much any sort of question I have about Billy because she's the expert on all of his specifics," she said. "He's picky about pretty much how everything needs to be done, so it's helpful to have her around for support, for coaching and for help with my horse."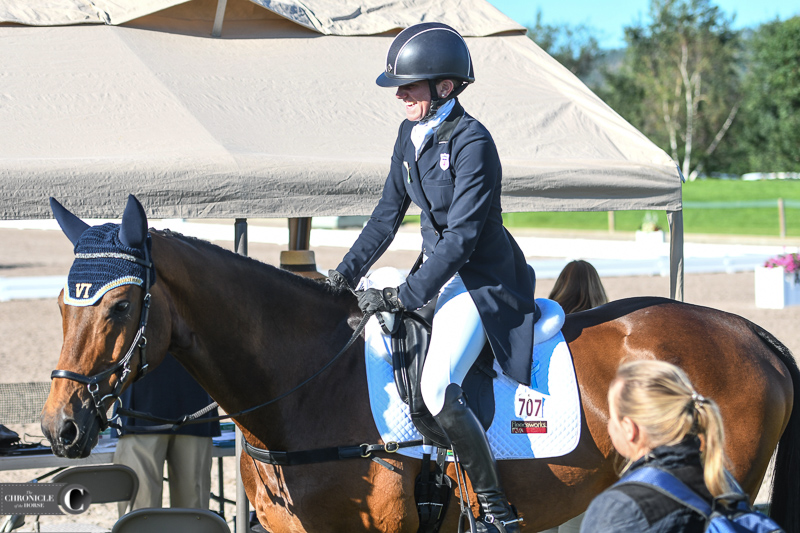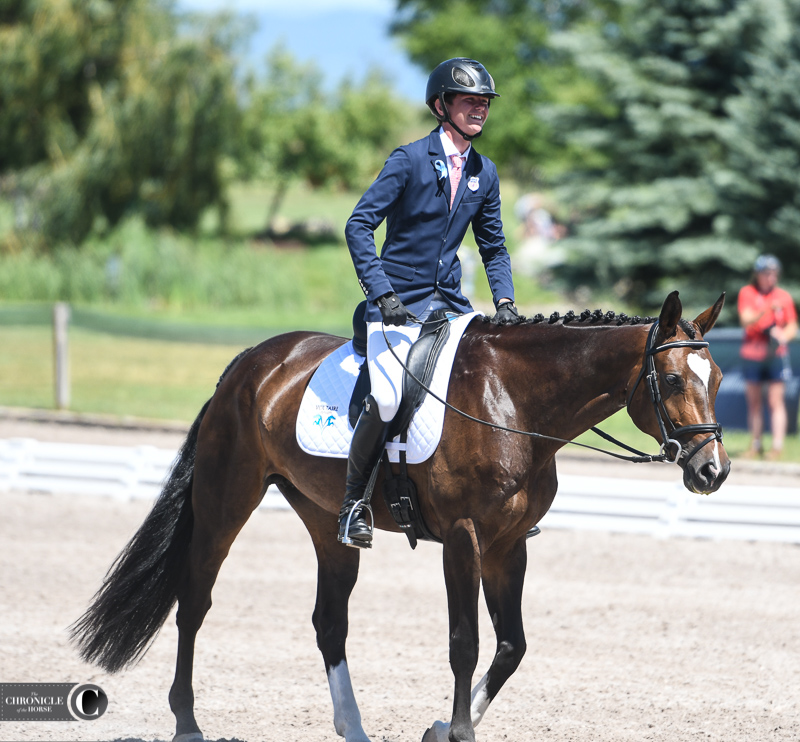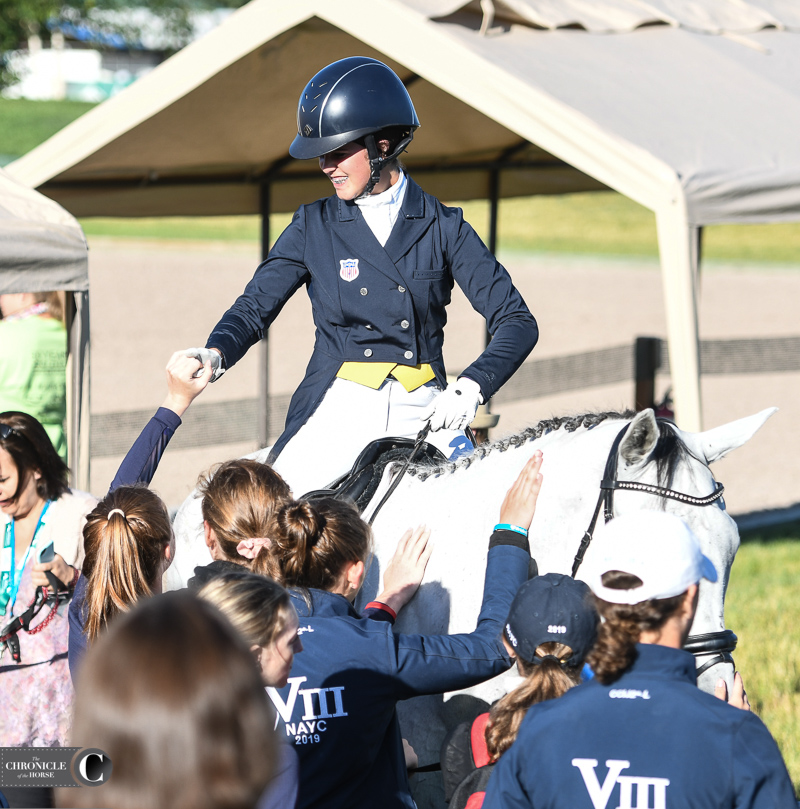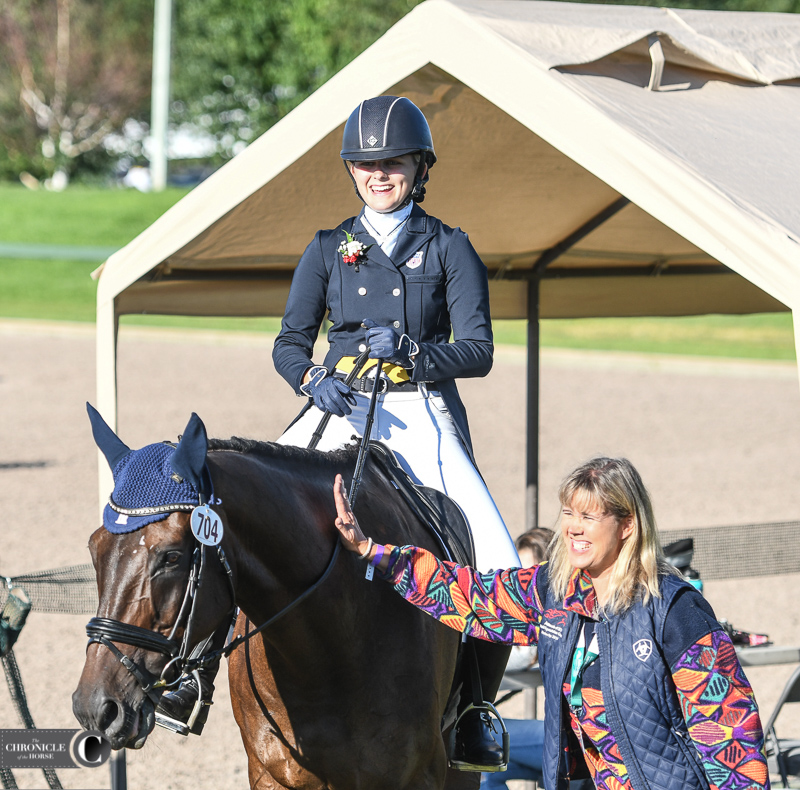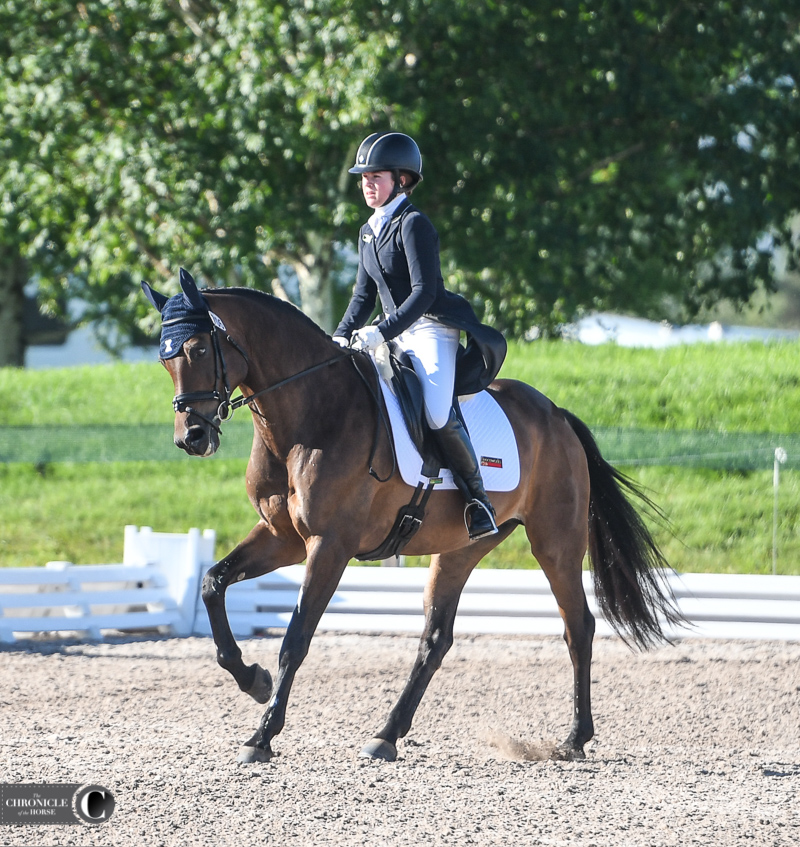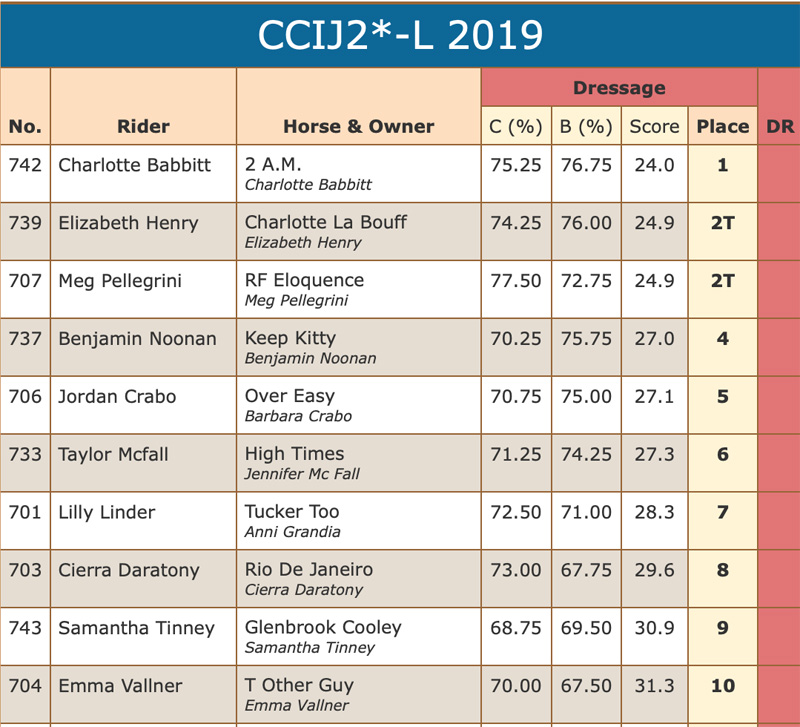 For more of the Chronicle's coverage, click here.
For full results, click here.