Kalispell, Mont.—July 28
Charlotte Babbitt admitted she can get a little "wound up" in the show jumping warm-up, but she had a special person on her mind and in her heart this weekend.
Babbitt, riding for Area VI, wore a green ribbon on her coat in honor of Don Trotter, a tireless volunteer and friendly face to many West Coast eventers, who died unexpectedly in June after an illness.
"I think he'd be proud," said Babbitt. "All throughout warm-up, if I'd get nervous, I would touch my ribbon for him. I thought as I went in he would say, 'Go get 'em kid,' and I think he did. I think he was watching over me, and a big part of that was part of my clear round."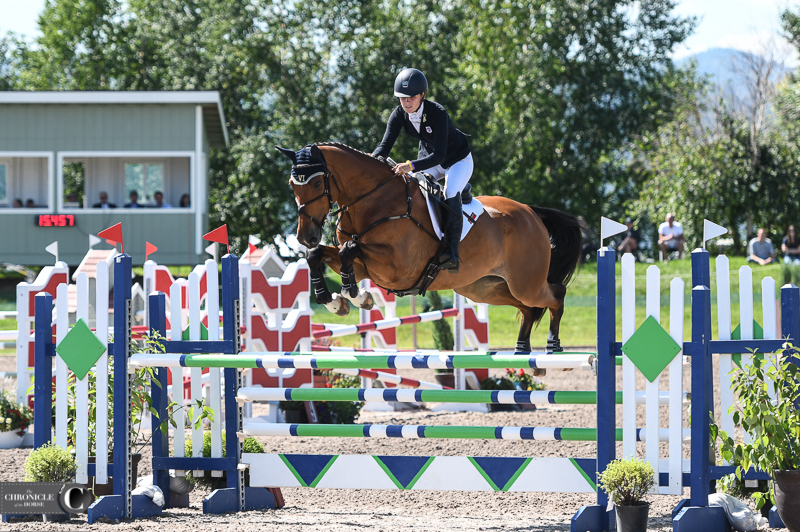 That clear round helped the 18-year-old clinch the individual gold medal in the CCIJ2*-L on 2 A.M. after leading the division from the start of the weekend.
"I thought he was going to be a good boy if I went in and rode well. I felt like I did, and he came up to the task and jumped a clear round for me. I'm thrilled," she said.
Babbitt's had "Abe," a 7-year-old Dutch Warmblood gelding (Sheraton—Regina K, Ahorn), since he was coming 5. "He's not been easy, but he always wants to please. He's always saying, 'Yes,' and, 'How can I be better?' That's been really cool. I had a couple of horses that were a struggle before him, so I felt like I had a lot of tools in my toolbox going in. When I bought him I went to Ocala looking for a one-star horse, and I came back with a 4-year-old! But I wouldn't change it for the world. It's been the best feeling to feel him gain the strength and the confidence and the way he's changed in his body and his mind. He's literally the horse version of me. He's my best friend."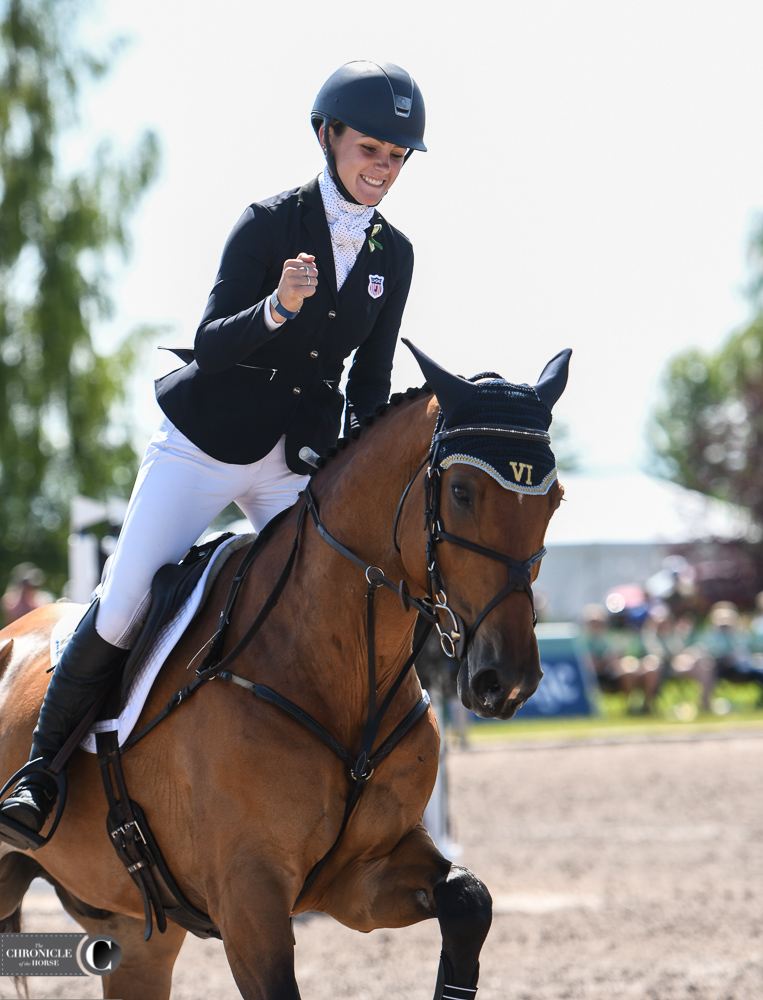 Elizabeth Henry picked up individual silver and team gold with her Area VIII team aboard Charlotte La Bouff, an 11-year-old Oldenburg mare (Casi—Gracia).
"I cannot remember the last time I had a double-clear stadium, so it was an amazing feeling," she said. "She jumped so well. I felt like I rode her just how she needed it. I could not have asked anything more from her."
Benjamin Noonan, riding for Area IV, finished with a bronze medal aboard Keep Kitty, an 8-year-old Hanoverian mare (King Julio—Emelie, Escudo I).
"There were a couple of fences I was nervous about, but I was really happy to be riding such a good jumping horse," he said. "She just jumped whatever I pointed her at. I'm forever in debt to my horse; she's great."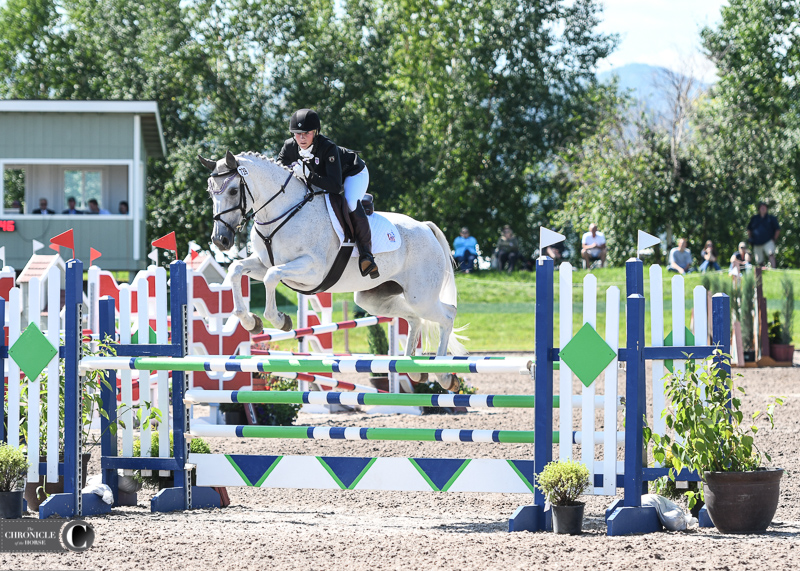 The team from Area VIII, which also included Cierra Daratony (Rio de Janeiro), Gracie Elliott (Ballylander's Finn McCool) and Tate Northrop (Fine With Me), finished on a score of 90.6 ahead of Area II on 104.2.
"I was so proud of my team. They were amazing," said Henry. "The biggest takeaway for me [this weekend] is knowing your horse and having a connection. When I first got her we didn't really have a good bond. Knowing her and knowing that she can take care of me and everything we've been through is amazing. [Her name] is a Disney character, a pink princess. It literally fits her perfectly. She's kind of sassy and rude sometimes. We're a little bit like sisters. Sometimes she hates me, but I'd take a bullet for her any day."
"Show jumping is his best phase, and as soon as I walked into the ring I knew it was game on," said Elliott of her gelding. "We both had our heads on straight, so that was a very calming feeling going into the ring. Once I came down to the first jump and got over it, I was like, 'OK, I think I got this.' When we came through the finish flags, it was just unreal."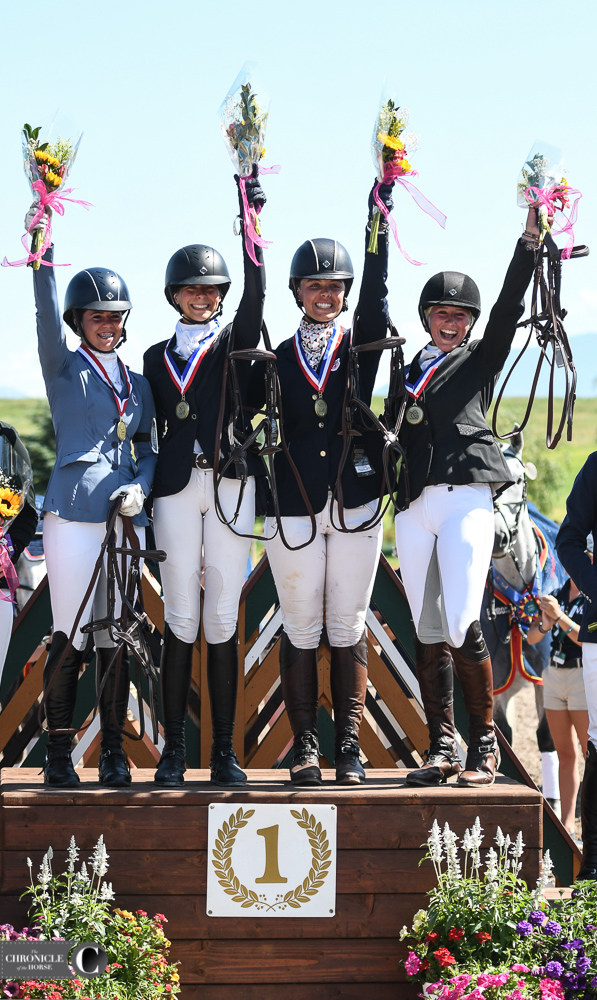 "I think my biggest takeaway this week was knowing to be confident in myself and my horse," she added. "I tend to doubt myself a little bit because I have produced him, thinking I'm not doing him justice, but he really stepped up to the plate this weekend, and I was able to put full trust in him and my riding."
Daratony, riding her family's homebred, finished sixth. "He was just completely game," she said. "He just knew what we were doing. Normally every jump my stomach is in knots, but I felt so confident and so relaxed. It was amazing."
"I was very nervous going in," Northrop said. "We usually have a rail or two, but I was so proud of him. I was not expecting just one rail. He always takes care of me."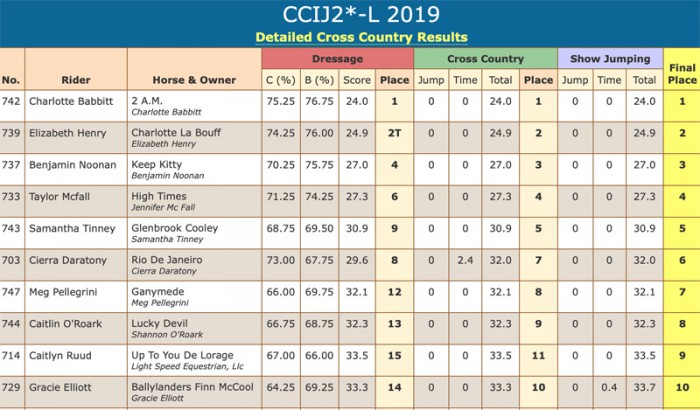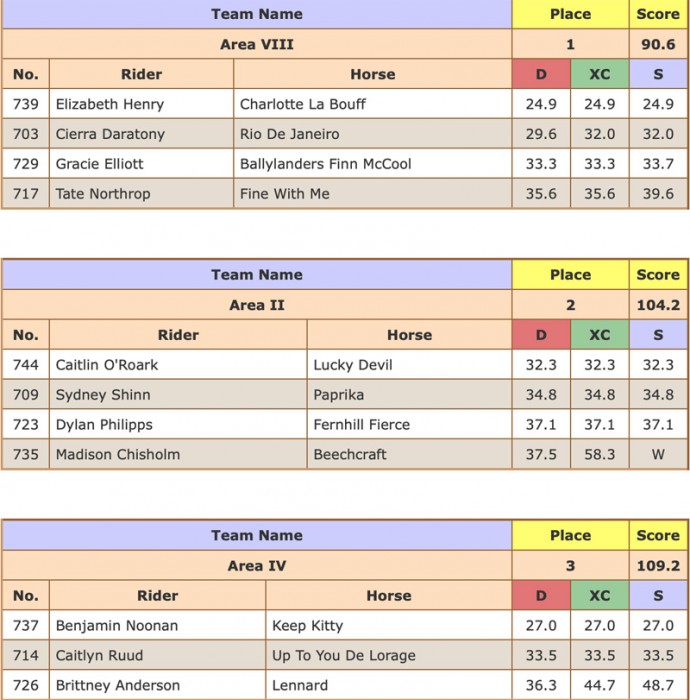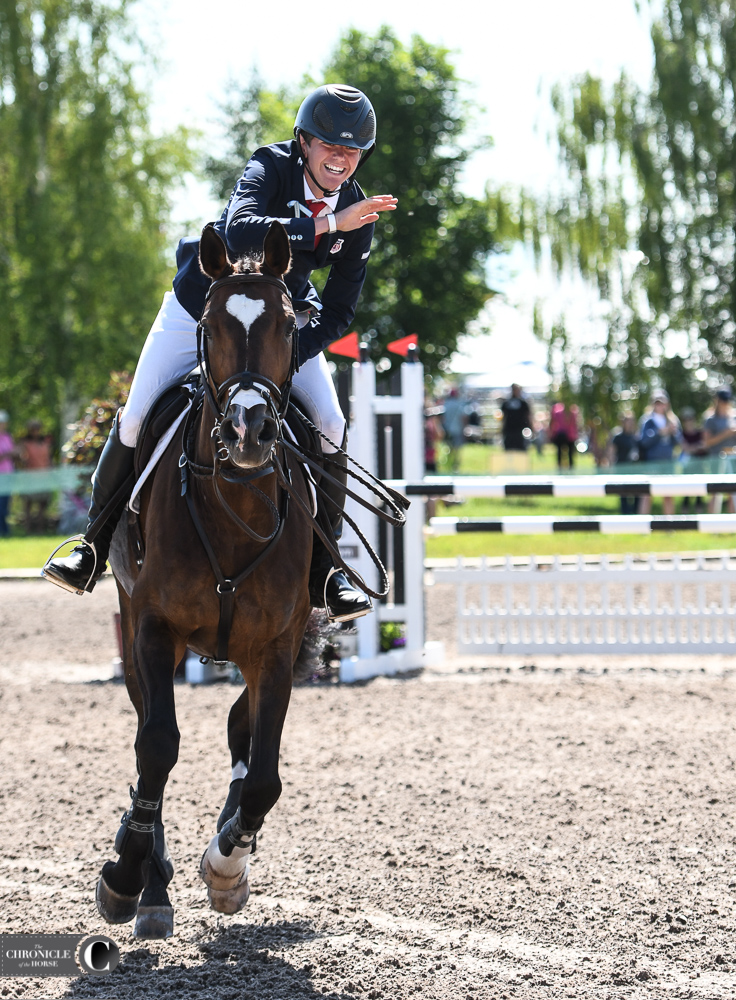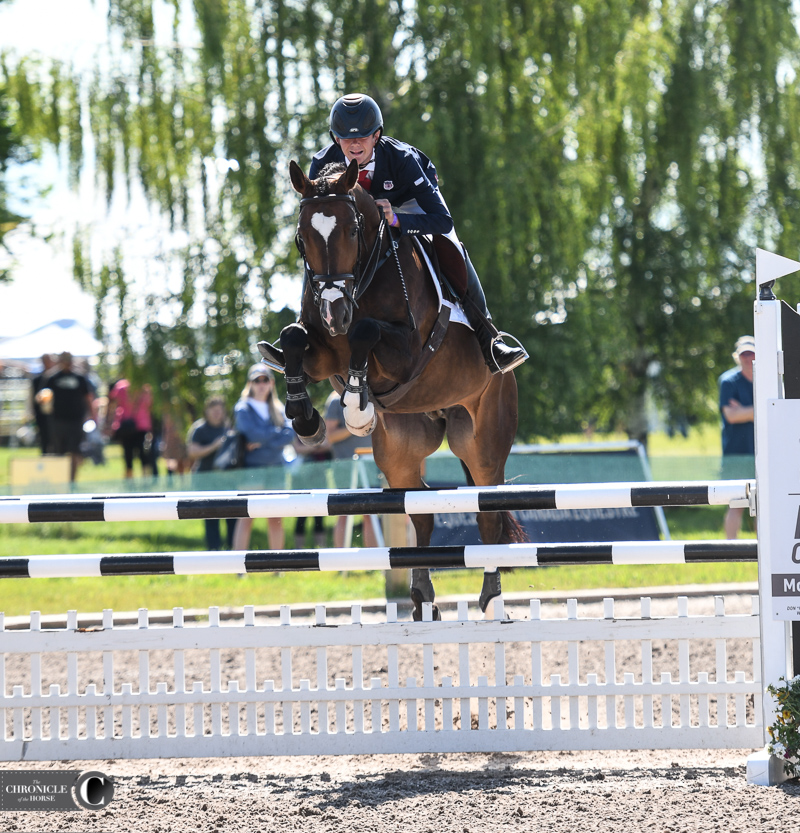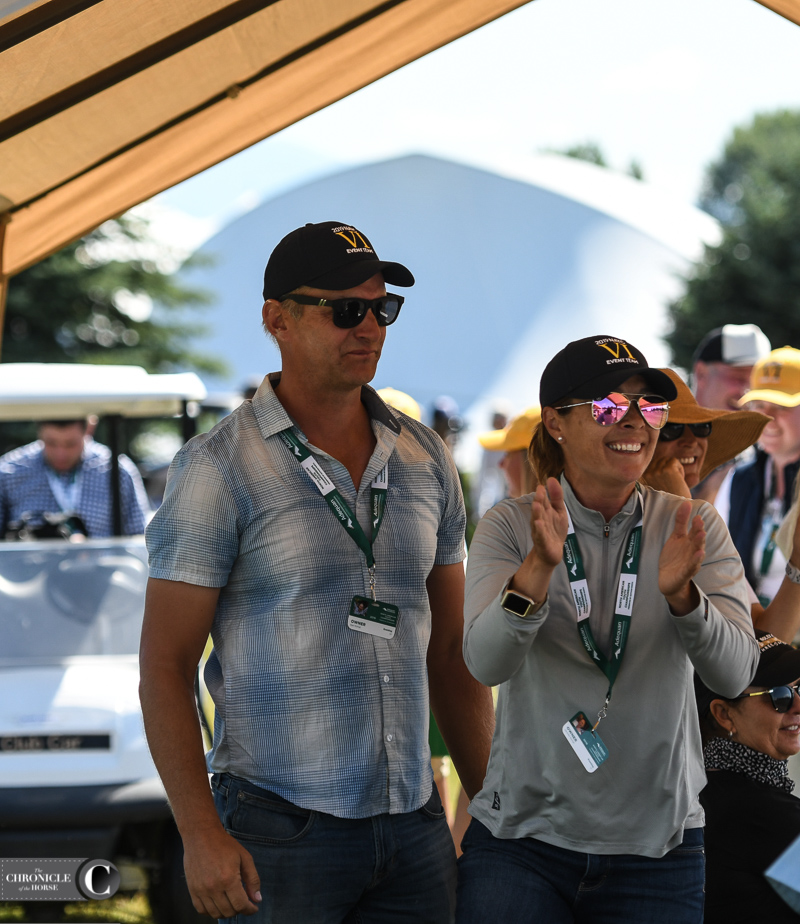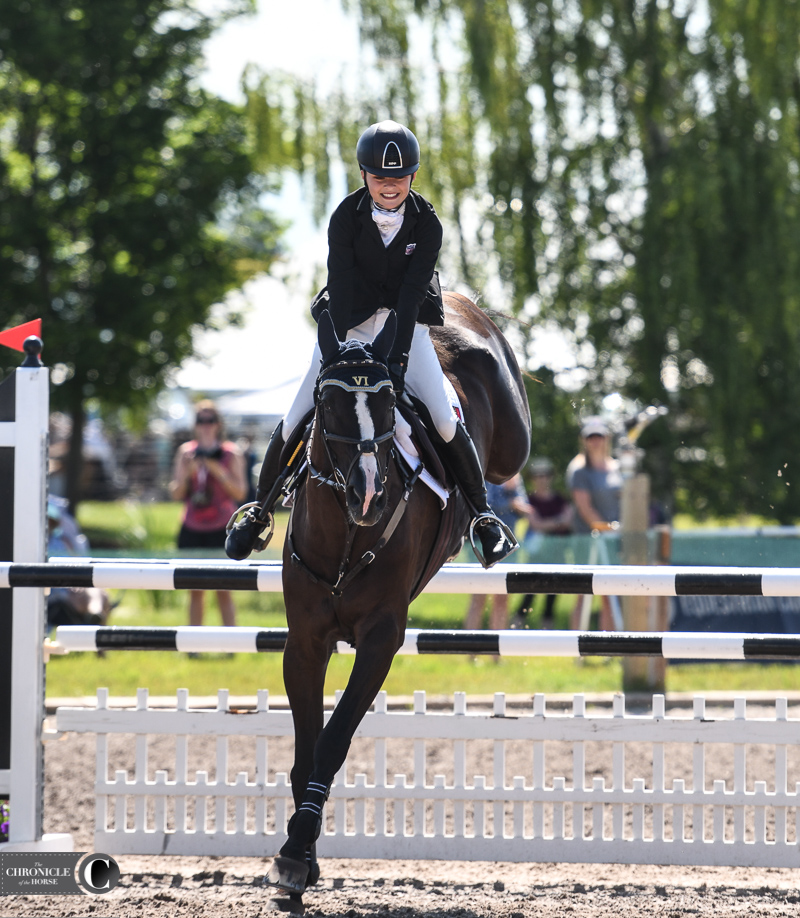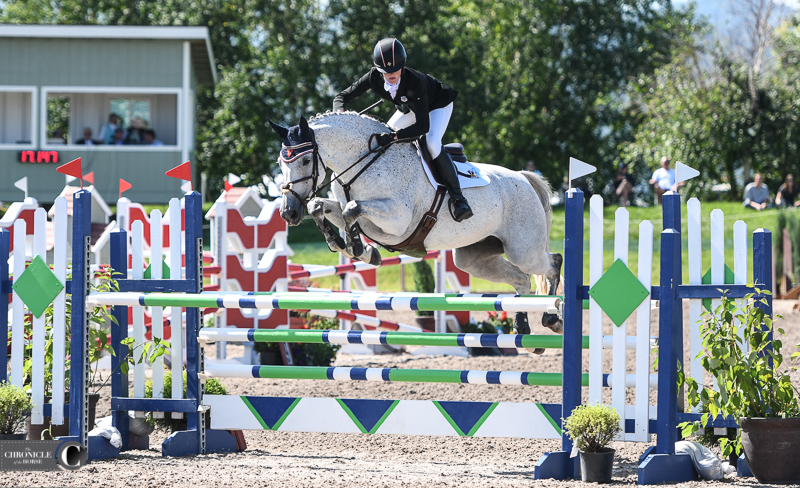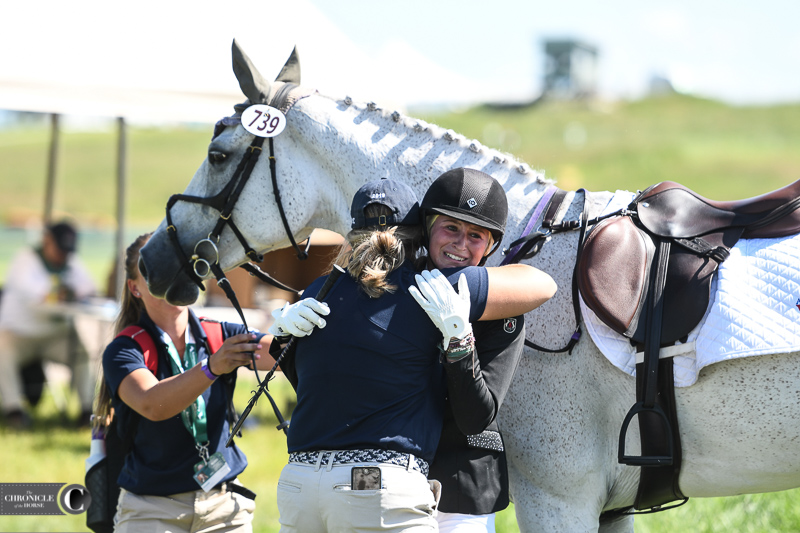 For more of the Chronicle's coverage, click here.
For full results, click here.