Having the opportunity to blog for The Chronicle of the Horse is rewarding for a number of reasons, but one of them is the way that it encourages me to reflect on the highs and lows of running my own hunter/jumper training program, True North Stables. I get to reflect on what I have accomplished and what lessons I've learned. It also gives me the opportunity to share that insight with others so that hopefully someone else will find it beneficial.
This time, in the two short months since my last blog post, I have been reminded repeatedly that everything happens for a reason and that the attitude, effort and honesty you present in any situation can make a world of difference.
To explain, I'll backtrack to planning for the winter circuits. A number of clients with whom I had worked over the summer elected not to spend the winter in Ocala, Florida, so I thought that I would only have three horses showing at HITS Ocala. My plan was to stay in Ocala and network there, and really focus on those three horses. It was a solid plan, but I was admittedly hopeful that other opportunities would present themselves and fearful that they would not.
Then, before heading south, I took a number of clients to the World Equestrian Center in Wilmington, Ohio, for two weeks of horse showing, and I ran into a friend of mine who had gotten hurt. She asked me to help her a little bit at the horse show, and if it went well,  I would help her in Ocala.
Fast forward, and that quickly turned into helping her ride a wide range of sales horses here in Ocala. Suddenly, I have had more people calling me about sales horses than ever before! It's kind of crazy!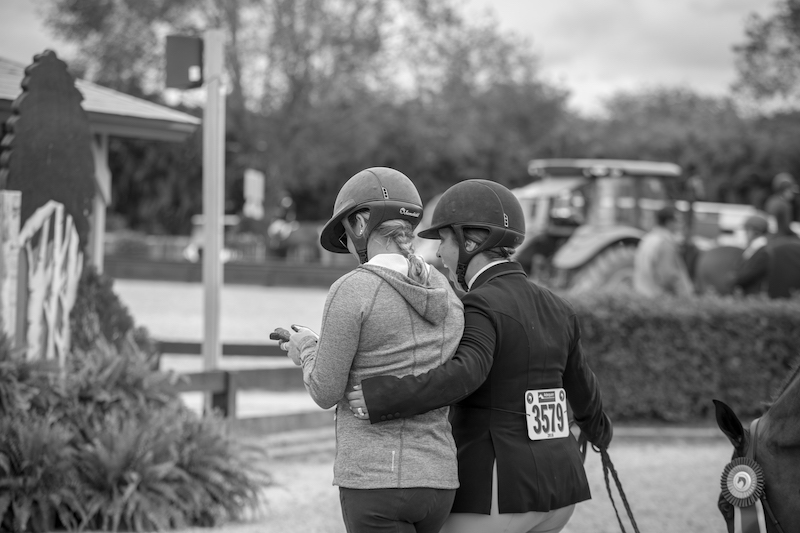 It was like everything had fallen into place for a reason, but more than that, I believe it's been a good reminder of the importance of keeping a network of people who you can trust and being someone who others can truly trust to be an honest and reliable resource.
Toward the end of 2018, I had broken my hand and needed someone to help ride the True North horses. My friend has trusted me to ride her horses now in the same way, knowing that I'm not looking to steal her business or to do it solely for my own benefit or financial gain.
You need a network of people who you can count on when you need them, and you need to be that person for others. I think really having that network is a huge thing—and not a network that is just going to financially benefit you or go out and get you a grand prix horse. Finding honesty in this business is sadly harder than it should be, but setting yourself apart as someone others can truly trust can open so many doors.
In that same vein, I've been reminded that there is something to be said for the "law of attraction." The concept is that positivity attracts positive outcomes, while the inverse is also true. It has proven correct throughout my time in Ocala thus far.
The same holds true for how you present yourself. If you want to surround yourself with others who want to succeed in and out of the show ring, who want to enjoy the sport, and who highly value the well-being of their horses, you have to be one of those people.
I'm particular about doing things the right way and how True North Stables and our horses are presented—we do put a ton of time, money, hard work and pride into what we do every day. I'm now realizing that this is not only valuable for our horses and for us, but it's also valuable in attracting like-minded people.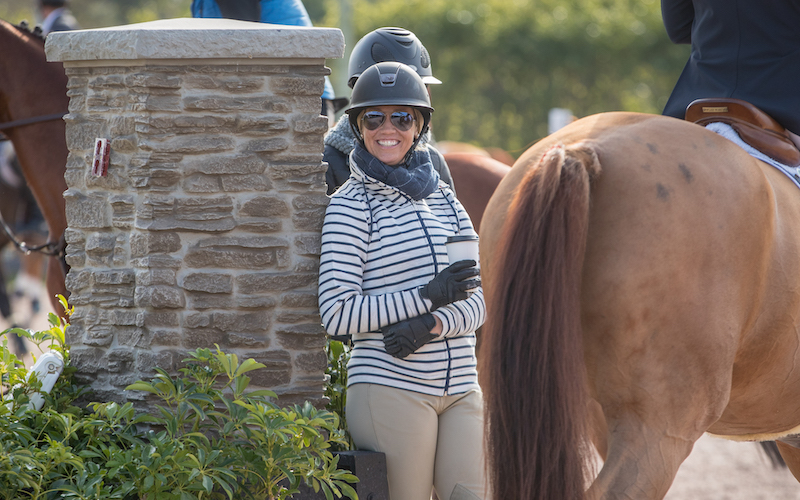 I recently started working with a new client whose barn manager had kept his eyes on me for almost a year. I like to think that he liked what he saw and that's what drew them to True North Stables. It looked like we had fun as a team; everyone's in a great mood. It's kind of like a family, and our horses are my highest priority.
I have an incredible team now working with our horses—an amazing veterinary team that we love; a fantastic client of mine, Katie Hawkins of Unbridled Equine, who is our massage therapist; a wonderful farrier who takes great care of the horses' feet; and an awesome, supportive group of owners and parents. People notice and want to be a part of that.
How you treat others around you, what your horses look like, and the attitude that you display every day can open windows or close doors for you. So I strive to put my best face forward every day and encourage those around me to do the same. People watch everything, so how you present yourself on a daily basis truly matters.
---
Born and raised in Sheffield, Massachusetts, Caitlyn Shiels began riding at the age of 8. In 2018, Shiels launched her own True North Stables, based in Illinois and Florida and dedicated to providing individualized training and opportunities that allow horse and rider to excel in the sport.
Read all of her Chronicle blogs.