How professional hunter riders can execute perfect trip after perfect trip—with beautiful jumping efforts and never a missed distance—is a mystery to me. And as is how they can remember 12 different courses in a day. We checked in with a few West Coast riders here at the HITS Desert Circuit in Thermal, Calif., to see what's going through their minds in the seconds before a round, and then what they're thinking during those rounds as well.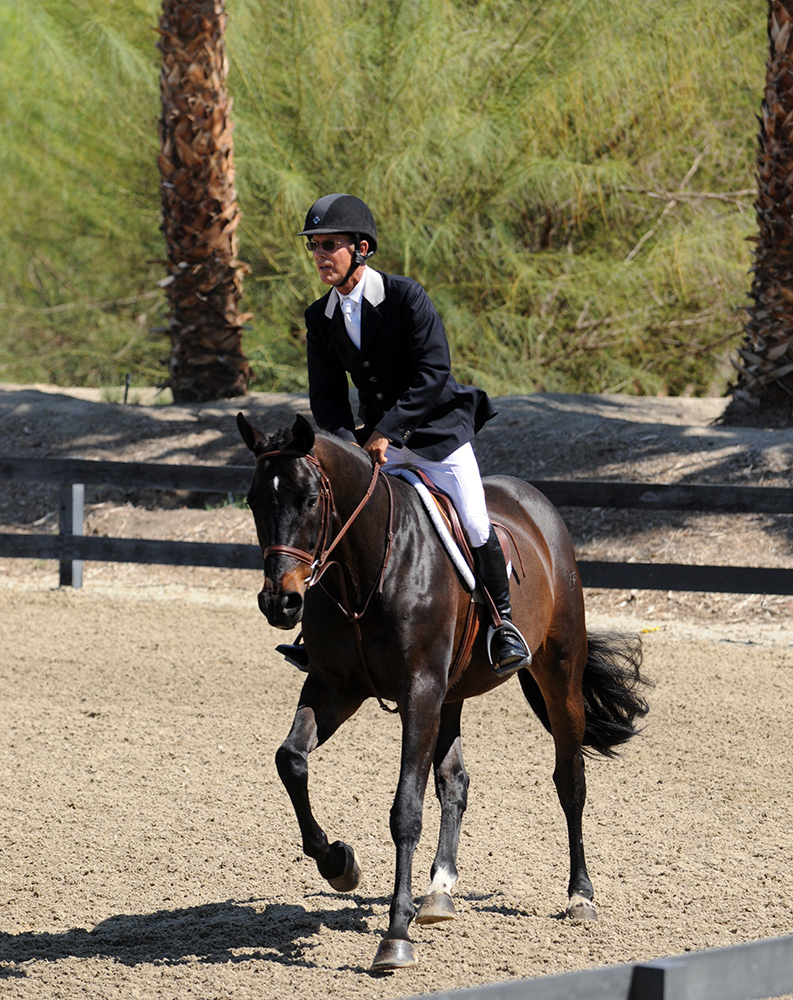 John French, pictured aboard Con Calleto Enterprises' Gambler's Choice in the $50,000 East Meets West Hunter Challenge, where he placed fifth
"It depends. Certain horses I'll go in the ring, and I'll sort of have to pump myself up and be mad—pretend like the horse did something wrong and get a little mad about it. Some horses you have to go in and just be as relaxed as you can. For today, I made it into the class, and I was just thinking, 'I need to be really strong today. I'm going to ride better than yesterday.' It all depends on the horse, and on the way I'm feeling.
"If I'm nervous, I have to tell myself to relax, or I'll think, 'you're lucky you're doing this,' or 'be grateful.' Sometimes I'll smile for a second to take my mind off of it. There are some times you're in there, and you're going to grit your teeth a little."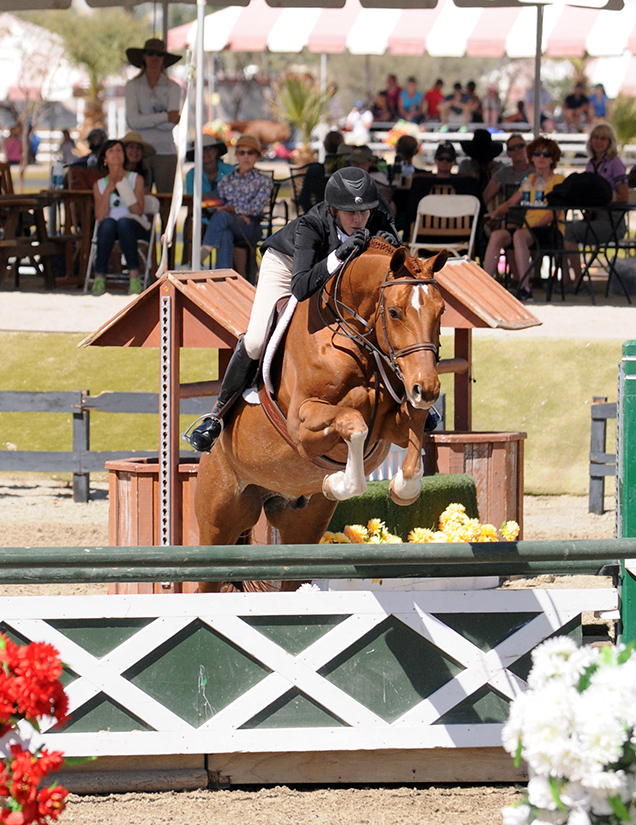 Jenny Karazissis, aboard Hope Town Farms' Undeniable, her mount for second place in the $50,000 East Meets West Hunter Challenge.
"Before I go into the ring, I'm always sure I keep my horse in front of my leg at the gate. I don't like to just stand and wait for my time, so I'm really ready to go. I'll constantly go over the course in my head, even a simple one. I'll think maybe elements of, 'I know my horse is going to land left there,' so I'll plan out my lead change before I think about going to the next jump. I think about what line might be forward or what line might be steady. I'm thinking the whole way around, and if I'm not, I'm in trouble!
"Sometimes I have been known to go off course, and that's the worst feeling. You just can't believe you let yourself do that."
Carleton Brooks, who picked up the championship this week in the regular conformation hunter division. Here he's riding Kaitlyn van Konynenburg's Homestead
"I tell myself, 'Don't fall off.' That's pretty much me. I take a deep breath and let it happen. But I do fall off a lot. I really do.
"I'm thinking about what I need to create. I always try and see it through the horse's eyes."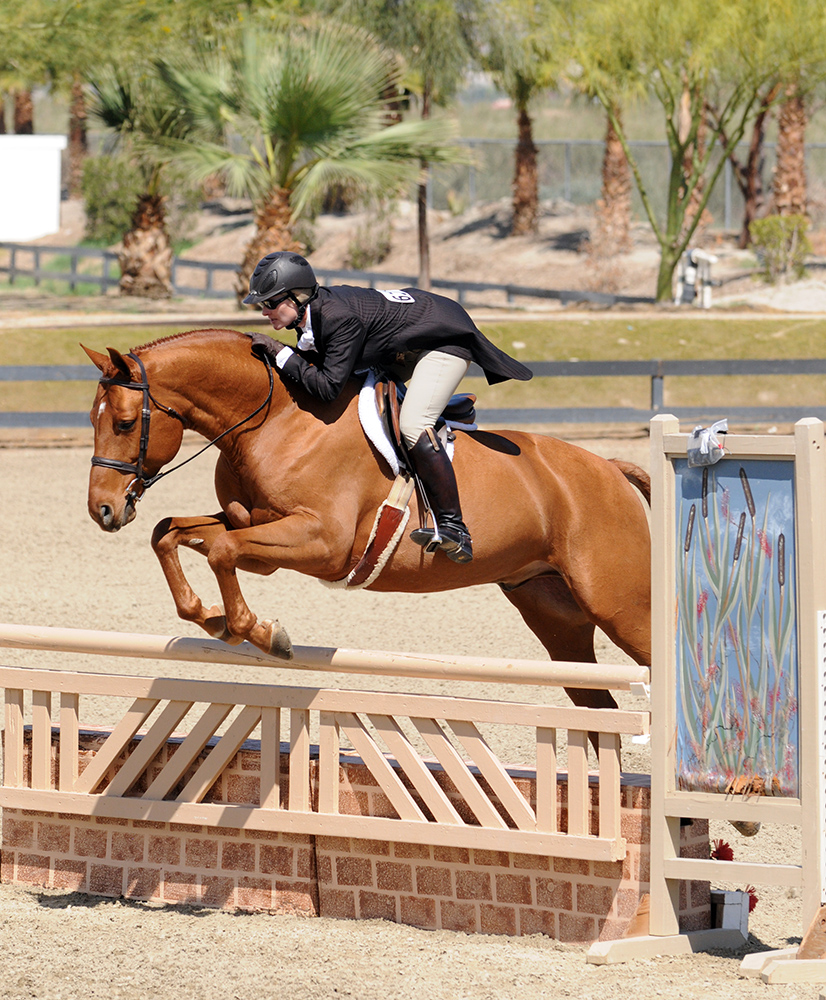 Tanya Levorchick, who rode to 11th in the second round of the $50,000 East Versus West Hunter Challenge on Megan Camaisa's Frido
"I have two really young horses right now, so I stand for a long time before I go in so they're not nervous. This one, if he gets a little nervous, he can get a little hoppy and have a swap. So the last thing I say to him as I walk in the ring is 'No hopping, no swapping.' I think about the course and go over the course as the last thing I do before I go in the ring."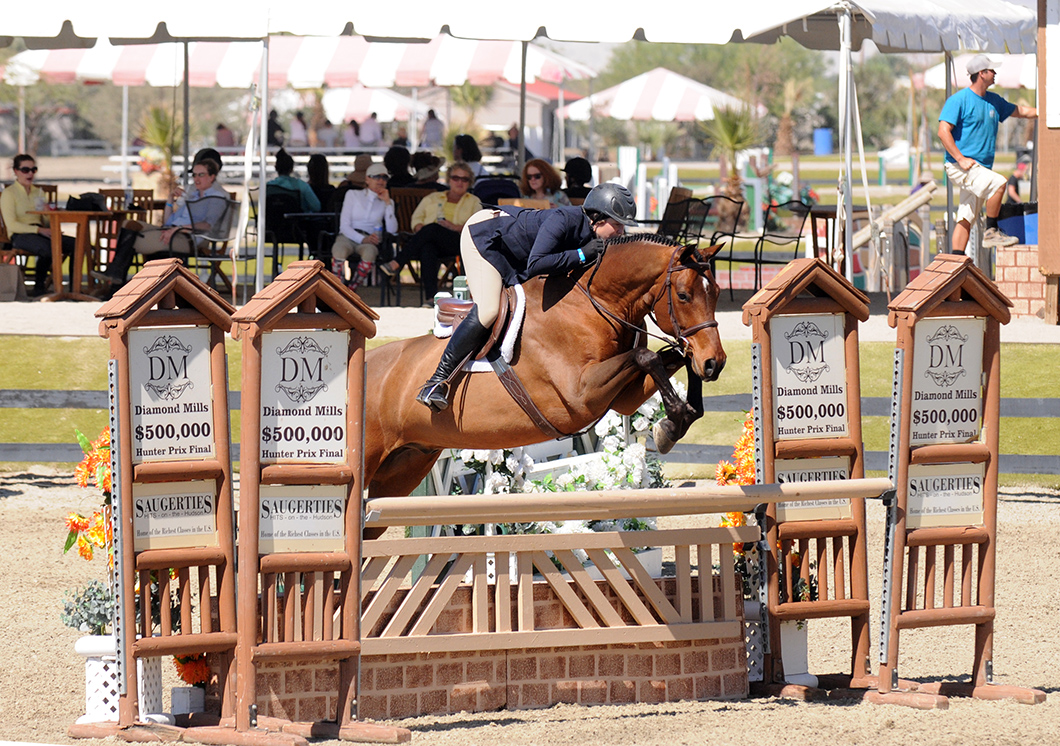 Jamie Taylor, who earned regular conformation hunter ribbons earlier in the week aboard Emma Waldfogel's King's Peak
"If there's something I'm thinking in the ring, I'm not focused enough! I'm just thinking about what's happening, or else it's not good."