Wayne, Ill.—Aug. 25
Emma Asher has only been riding dressage for two years, but you wouldn't know it by watching her pilot Traneenggaards Akondo to a win in the USEF Junior Dressage National Championship at the U.S. Dressage Festival of Champions. The 17-year-old from Greenwood Village, Colorado, won both the Individual and Team test, scoring a 70.94 percent and a 70.85 percent respectively. She started riding at a local barn that focused on hunters and jumpers, but when her trainer asked her to participate in a clinic hosted by dressage trainer Michelle Gibson, Asher agreed.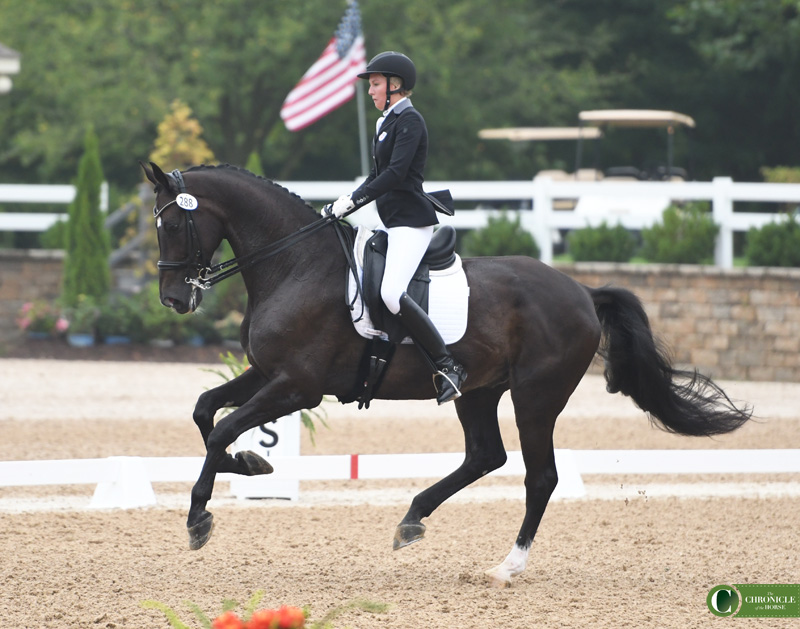 "I said sure because I wasn't really doing anything else, but then I ended up really enjoying it!" She said. "So we went to Georgia and bought Don Fredo from Michelle, and we've worked together ever since."
Asher bought "Akondo" two years ago from a U25 rider in Europe.
"It feels gratifying [to win this championship]," Asher said. "I competed all season in Wellington so it was fun to compete against some different people. Akondo felt really good today, he was up in front of my leg and listening, and much more supple than yesterday. He was a little fiery and wasn't listening too well in the warm-up but he really came back to me in the test, which was great."
Watch Asher's test via USEF Network. 
It's Miki Yang's first time at the Festival Of Champions, and she made a big impression this morning winning the FEI Children's Team test (68.39%) aboard Four Winds Farm's Garden's Sam, an 11-year-old New Forest Pony (Orlando—Golden Melanie).
"I was really happy with how it went," she said. "Sammy usually gets a bit tense inside the show arena, but today I felt like he was there for me, and I was there for him, and he was really honest. It was just a really clean test.
"I'm really happy to be here," said Yang, 13. "Everything is so well put together, and everybody is so nice and welcoming."
Yang's been riding "Sammy" for about three years.
"I'm really glad that I've been able to learn so much from him," she said. "Sammy is an interesting pony. He's a little bit quirky and a little bit naughty. It's hard to describe him—he's just really weird, but you can tell his emotions, if he's happy or sad. When he's very surprised his eyes pop up! He's just really special."
Watch Yang's test via USEF Network.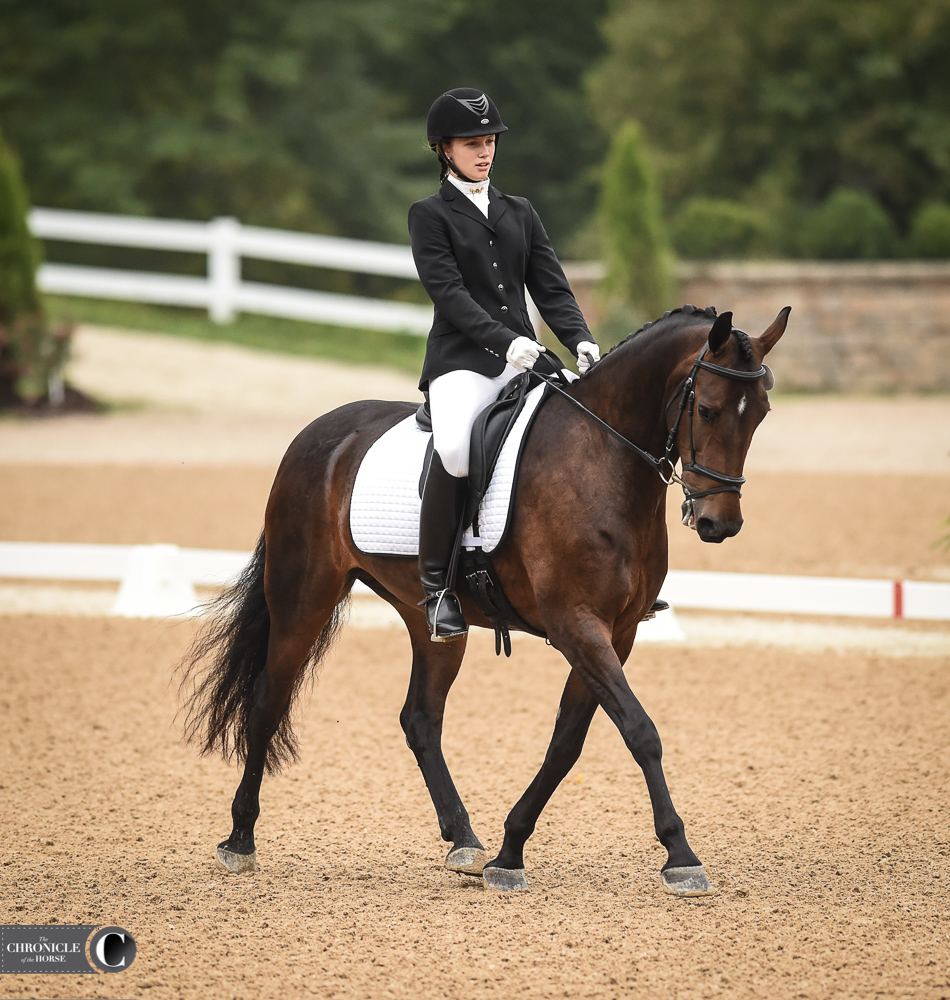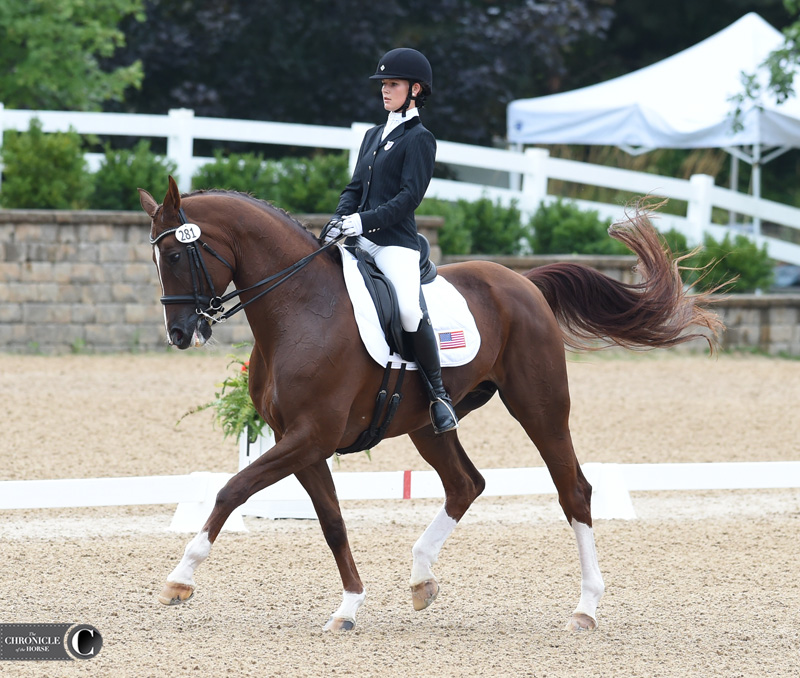 For full results, click here.
For more coverage from the weekend, click here.
USEF Network is live streaming the competition each day.
For more from the U.S. Dressage of Festival of Champions and the Markel/USEF Young and Developing Horse Dressage National Championships check out the Sept. 24 print edition of The Chronicle of the Horse.