Applications are now open for the U.S. Hunter Jumper Association Foundation J.T. Tallon Memorial Equitation Grant, which provides $1,000 to one junior rider who has qualified for a select national equitation championship at a fence height of 3′ or higher. Completed applications must be received by Aug. 1.
"We are thrilled to once again offer this grant for USHJA members," said Debbie Bass, chair of the USHJA Foundation. "Through this grant, we are able to honor the memory of the late J.T. Tallon and his passion for helping young equestrians succeed in the equitation ring while supporting the USHJA membership in reaching their educational and competitive goals."
The grant is open to USHJA Active/Competing members in good standing who have qualified for one of the following equitation championships with a fence height of 3′ or higher: ASPCA Maclay Horsemanship Class, Dover Saddlery/USEF Hunter Seat Medal, Hamel Foundation National Horse Show 3'3″ Equitation Championship, Lindsay Maxwell Charitable Fund/Washington International Horse Show Equitation Finals, Marshall & Sterling Children's Medal Finals, Marshall & Sterling Junior Medal Finals, National PHA Medal, Platinum Performance/USEF Show Jumping Talent Search – East and West, Taylor Harris National Children's Medal Finals, and the USHJA 3'3″ Jumping Seat Medal Finals – East and West. Riders must be juniors competing on a horse to be eligible.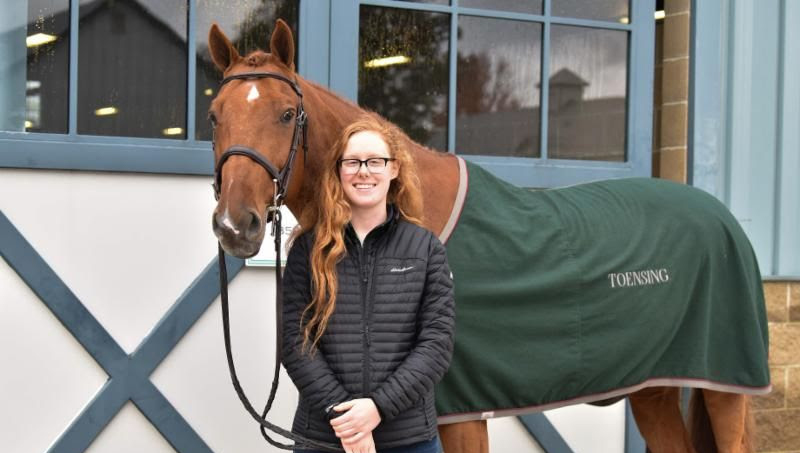 The J.T. Tallon Memorial Equitation Grant was developed by friends and family of the late, J.T. Tallon, a Lexington, Virginia, horseman and USHJA member who dedicated his career to equestrian sport for over 40 years. Tallon was dedicated to helping riders excel in the equitation arena. He was part of a group that founded the Southwest Virginia Hunter Jumper Association; he led the Southern Seminary for Women to IHSA championship victory eight times; and the Randolph Macon Woman's College won three championships under his leadership as equestrian director.