Some people may have said Ali Cooper was crazy for buying her first horse two weeks after receiving acceptance to medical school.
But, like so many things in the world of horses, it made sense at the time.
Cooper, who spent several years after college studying midwifery and working as a nurse, had decided this was the moment. She'd grown up riding at a hunter/jumper barn in her native New Jersey but didn't have her own horse, so her opportunities for shows and lessons were limited. Instead, Cooper was a voracious reader of books about horses when she wasn't at the barn, imagining, like many little girls, what it would be like to have an equine partner of her own.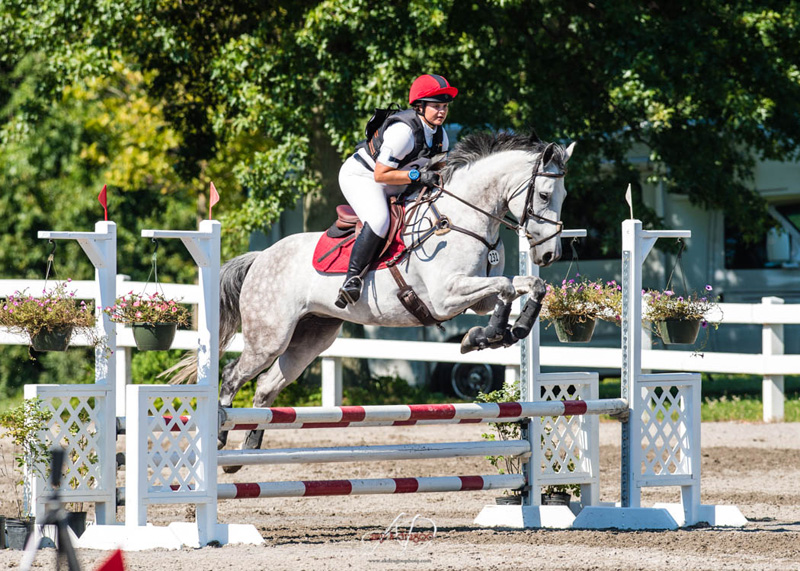 She attended Skidmore College (New York), where her chances for riding expanded in her time on the IHSA hunt seat team with the program's "exceptional" school horses.
"I was very lucky because that program is really very good, and I had the chance to ride at least five days a week plus three lessons and team practice," she said. "I basically rode every single day that I could, and on the weekends I would come in and ride as many as five a day if I could."
In the year after graduation, she traveled the hunter/jumper circuit as a tutor to Caitlin Ziegler, who was competing in the high junior jumpers at the time. Riding got to be challenging when the job concluded, and she moved to New York City. Cooper, 29, always knew she wanted to buy a horse of her own, and as she waited to hear back about her applications to medical school, she realized if she kept waiting, she might miss her chance.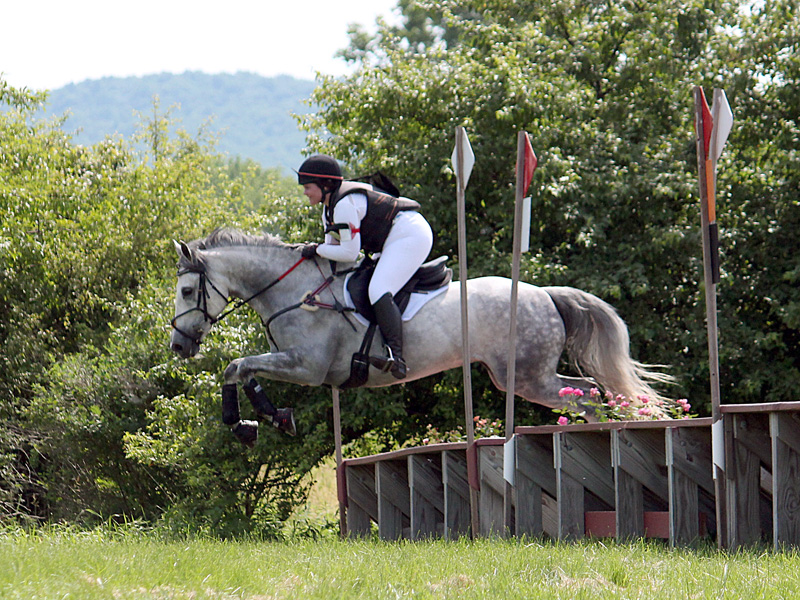 "I thought, 'If I wait until after I graduate, I'm not going to buy a horse because I'll be a resident, and I could be in residency for at least four years,' " she remembered. "Then I was thinking about my age. I was 28 when this was happening, so I thought, 'I'm going to start eventing at 36?' There's nothing wrong with that, but then I was thinking about having kids, and it was like, 'Really, I'm going to do all this?' It was now or never."
Cooper drove from New Jersey to Morningside Training Farm in The Plains, Virginia, to look at a Percheron-Thoroughbred cross named Rosie. At that point, Cooper knew she was interested in making the switch to eventing but hadn't actually tried it.
"It's so funny because I didn't bring a checkbook with me when I was trying her," she said. "I really liked her, and I called my husband, and he's like, 'You can't buy a horse,' and I was like, 'Well I kind of already told them I want her.' "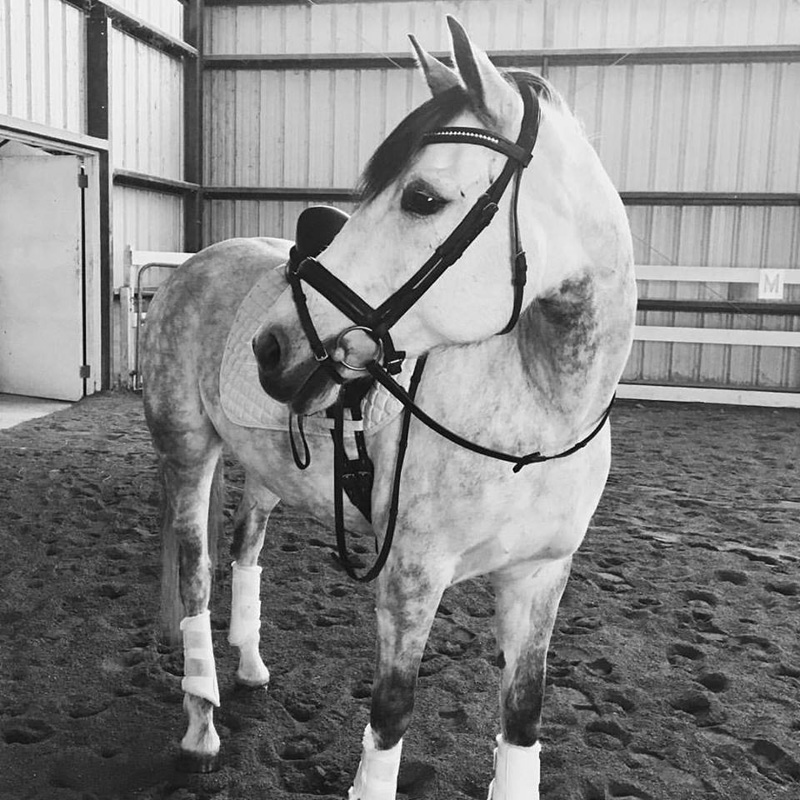 Rosie had run beginner novice when Cooper brought her home from Morningside. The mare's relative inexperience means the two have been learning dressage together. Cooper admits it's been an uphill battle; Rosie is less than enthusiastic about the discipline, and it's no small consideration to retrain a hunter's point of balance and way of going forward. (Cooper's first takeaway from dressage so far has been that no matter what you're doing, you're probably not using enough leg.)
Although many of Cooper's fellow boarders are amateur eventers who dread dressage, Cooper admits she enjoys it, despite the learning curve.
"I actually love dressage," she said. "I will read dressage theory books until I'm blue in my face, and then I get on my horse and am like, 'I don't know what I'm doing.' I find it fun I think because of my personality. I like rules; I like the training scale. I've always been a reader. I never had my own horses, so all I did was read horse books and pretend I was doing the things in the books."
That doesn't mean the journey with a relatively inexperienced horse has been an easy one. Cooper credits the schoolmasters at Skidmore with much of her equestrian knowledge and knows how valuable it can be to ride one. She also knew how much they cost.
"Hindsight's 20/20, right? If I could have done it over again I don't know if I would have started in eventing with a horse that hadn't had as much mileage," she said. "I wish I had that opportunity, but for me, budget-wise, it really wasn't an option for me to buy [a schoolmaster]. And when I got on Rosie, I felt safe on her, and I think when you're an adult amateur that's what you're looking for. I'm never worried about her stopping; I'm never worried about her taking off with me; I'm never worried about her spooking. She spooks in place if she spooks at all."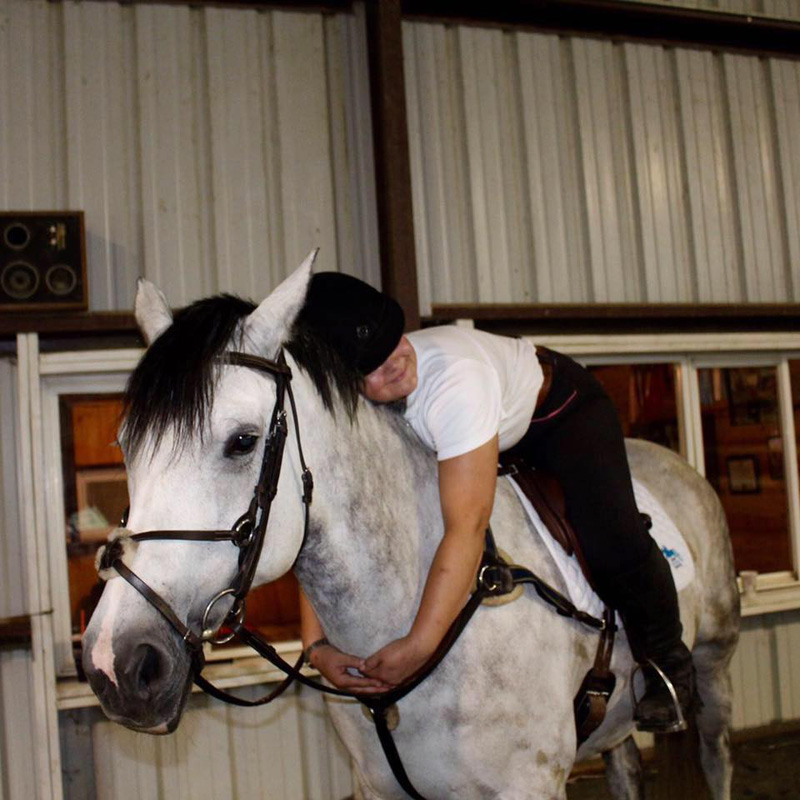 Despite their struggles, Rosie has turned out to be Cooper's heart horse. She's quirky. She doesn't like everyone. She's not all sunshine all the time, but she is clever, calm and well-meaning. Rosie encountered some lameness issues in the winter, and Cooper knew, whatever the outcome, the flashy gray mare has a permanent home whenever she retires.
"She shows up. She may not be the best mover; she might not have the best canter, but she shows up, and she tries. That's how I feel about myself; I may not be the best med student, but I show up and I try," Cooper said. "She's my partner. I feel like I've waited my whole life for her, and she's here now."
Cooper's plans to juggle Rosie time with her first year of medical school have gone well. Cooper hopes to specialize in obstetrics and gynecology and knows her years in residency will be hectic. The first two years of medical school, however, are lecture-based, and her hours in class have been 9 to 5 with the option to listen to many lectures via web streaming. She has been interested in women's health since completing her undergraduate degree and quickly learned she could affect more change with a more advanced degree.
"I think with our current political climate I needed to have the strongest degree I could get to advocate for my patients. For better or worse people respect the white coat," she said.
For the moment, Cooper has been able to ride three or four times during the week during the semester. The barn has a full bathroom, so she regularly rides and showers, then heads to the hospital or campus. She hopes to find someone to lease Rosie when she gets farther along in school. She knows it won't be easy, but for her, it's worth it.
Cooper also hopes her balancing act can serve as an inspiration to others. She found herself talking to a young rider at her boarding barn recently who is desperate for her first horse. "I don't know if I'll ever be able to have my own," the young girl told Cooper. "It took me 28 years," Cooper told her. "I'm not exaggerating when I say that.
"If you want something, you'll find a way to get it. I know that's not available to everyone, and this is a very privileged sport, but I think if you want to make horses a part of your life, you will," she said. "I changed my life around to accommodate riding. Obviously that comes with choices. I purposely wanted to work in healthcare and not vet health, because I wanted to have my pick of places to live and have enough money to be able to ride.
"You don't have to give up this dream because you want to go to medical school or do something else," she continued. "You can always come back to riding. You're not going to be jumping 3'6″ right away, but you can always come back to it. Us riders get that pang in our heart when we can't ride. The barn will always be there. Remember that."