Lexi Wikstrom's days start early. She's in the office by 6:30 a.m., and when she gets off work she doesn't head home to relax. She's off to the barn to care for and ride her two off-the-track Thoroughbreds, and by the time she climbs back in her car to head home, it's often 10 p.m.
"It's definitely a challenge, but I've figured out how to make it work," she said. "I do work a lot of hours. Typically, we have to be at work by 6:30 in the morning in the construction industry, and then we work until at least 5:30-6, and sometimes later depending on what's going on at the job."
Like many horse crazy girls, Wikstrom once dreamed of riding professionally, but she ultimately decided to pursue a different path.
"I certainly thought about it, but I just decided that I always wanted to keep riding," she said. "I am very passionate about it and didn't want to give that up, but I ended up deciding to go into a more traditional career and hoped that I'd make enough money to pay for the horses and still afford to do what I wanted to do."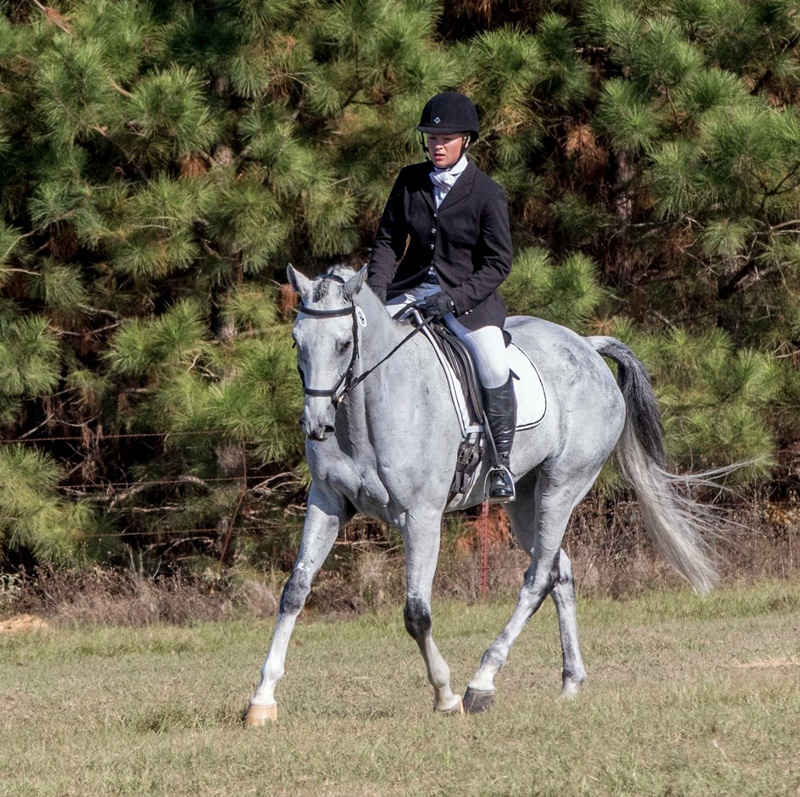 She earned a degree in civil engineering from Bucknell University (Pa.), and took a job in the construction industry following graduation.
"I decided before I graduated rather than going into the design side of things, I wanted to go into construction instead, so I would have the opportunity to be actually building the projects and working outside instead of just being in front of a computer most of the time," she said.
Wikstrom's grandfather had a construction company. "Unfortunately, he passed away before I was born, but my dad has lots of stories and all of his old files and job photos, and he used to show those to me as a kid, so that probably also helped spark my interest in it."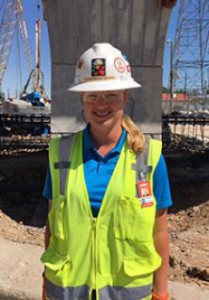 For much of her career Wikstrom, 31, has worked on projects for the Department of Transportation. She started at a company based in New Jersey and worked on projects there and in New York City. Next she went to Louisiana to work on several hurricane protection projects for the Army Corp of Engineers commissioned in the aftermath of Hurricane Katrina.
She then spent four years in Texas where she built a bridge for the Houston Metro and did work with the Port of Houston and the U.S. Maritime Administration. This January she moved to Burke, Va., when she took a job as a project manager for Allan Myers, and is working on the Interstate 66 widening project.
Throughout the many moves, horses have remained a mainstay in her life. Wikstrom started taking lessons at a hunter/jumper barn in Aurora, N.Y., at age 6 and then was introduced to Pony Club. As a result, she found a new love in eventing.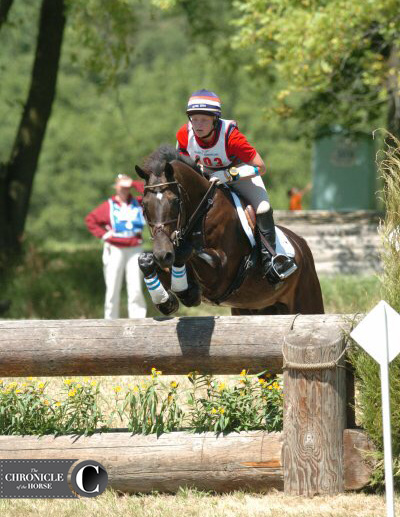 At 18, she traveled to Wadsworth, Ill., to compete in the FEI North American Junior and Young Rider Championships, where she took the individual gold in the CCI* aboard LeQuel and helped boost Area II to the bronze medal.
In 2009 she found her two Thoroughbreds, Change Order and Secret Asset, at the Penn National Race Course in Harrisburg, and has trained both of them herself.
"It's been really rewarding," she said. "Of course it's been challenging at times, but I really enjoy the training process of working with green horses and bringing them along and developing that relationship and that trust with them. I think that there's a special bond with a horse when you bring them along yourself from being young all the way up through the levels. I think that helps them really trust you, which is especially important for eventing."
Change Order, or "Hayden," a 12-year-old gelding (Fappie's Notebook—Supah Boots, Mecke), moved up the levels quickly, and attended the Nutrena USEA American Eventing Championships every year they were held in Texas. In 2015 he and Wikstrom were second in the preliminary amateur division. They moved up to intermediate last year and qualified to compete at the AEC again this year, but had to withdraw before cross-country after Hayden injured himself in his stall.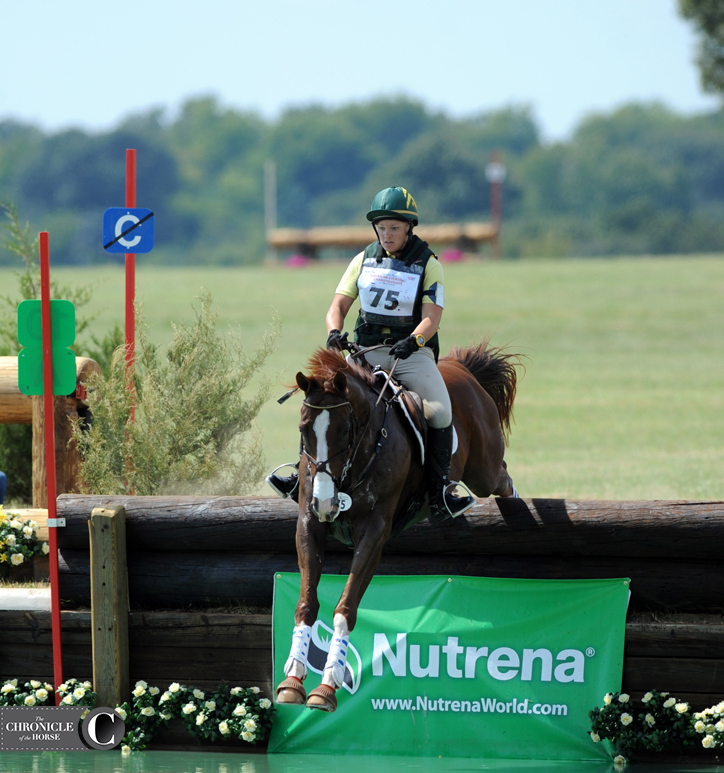 While Hayden's made quick strides, his barnmate Secret Asset, an 11-year-old gelding (Fastness—Fresh Spray), has taken more time to bring along. "Flintt" had just moved up to training before Wikstrom moved down to Texas for work in 2013. When he arrived he was diagnosed with EPM.
"He probably had it in New Jersey, but the stress of the trip brought it on, and he had the neurologic symptoms when he got down to Texas," said Wikstrom. "He was treated for that, and it was definitely kind of touch and go with it for a while. There were a few different times when I thought I was going to have to put him down, but he's a fighter, and he pulled through.
"That definitely was difficult starting a new job and then having a sick horse that required a lot of visits from the vets that I needed to be there for," she continued. "Fortunately, my job was relatively understanding—I know it wasn't the best first impression to make when I got down to Texas with a new company."
It wasn't until three years after his initial diagnosis that Flintt returned to competing, and now Wikstrom has made it a goal to move him up to training at the end of this season.