Amateur show jumper Haley Gassel isn't someone who has to wonder how she would handle heartbreak or loss—in her 24 years of life she's experienced more than her fair share.
"I had some pretty traumatic stuff happen in my life—I had a mare in 2011 that was super, and then she got a tumor the size of a baseball in her spine, that was a huge step back. Then in 2012 my dad had a massive heart attack while running the Myrtle Beach marathon—he survived it, but he had a 5 percent chance of living; he was dead on arrival," Gassel said. "Then in 2013, my neighbor called while we were at an amusement park and said that our house was on fire."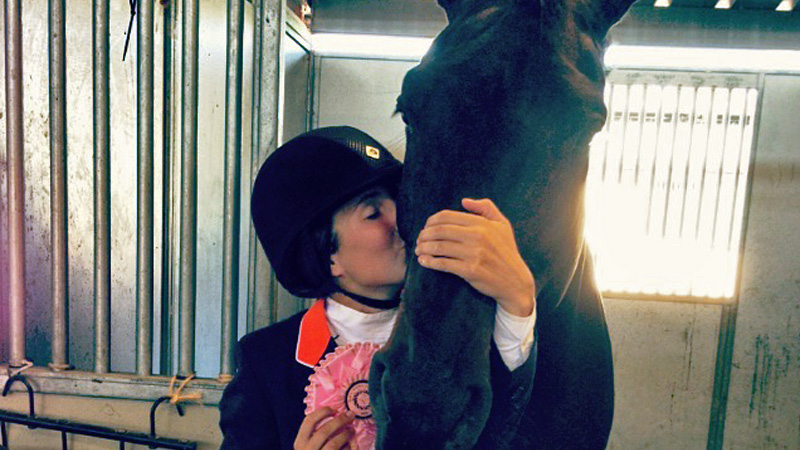 To make matters worse, the Gassel's family car had just been totaled on the way to the amusement park in a car accident. They returned to their home in Knoxville, Tenn., to assess the damage, and the situation was bleak.
"We rushed back and of course my car was in the garage, so we lost two cars and a house within three hours of each other," Gassel said.
Horses provided Gassel with a sense of normalcy as her parents, both small animal vets, tried to get their home and family back on track.
"I was heading to a horse show three days after the fire, and people thought I was crazy but I was like, 'Where am I going to stay? What am I going to do? I can't do anything,' " Gassel said. "So I went, and I had friends who gave me show clothes until I could get some. I was very lucky I had people who stepped up and helped."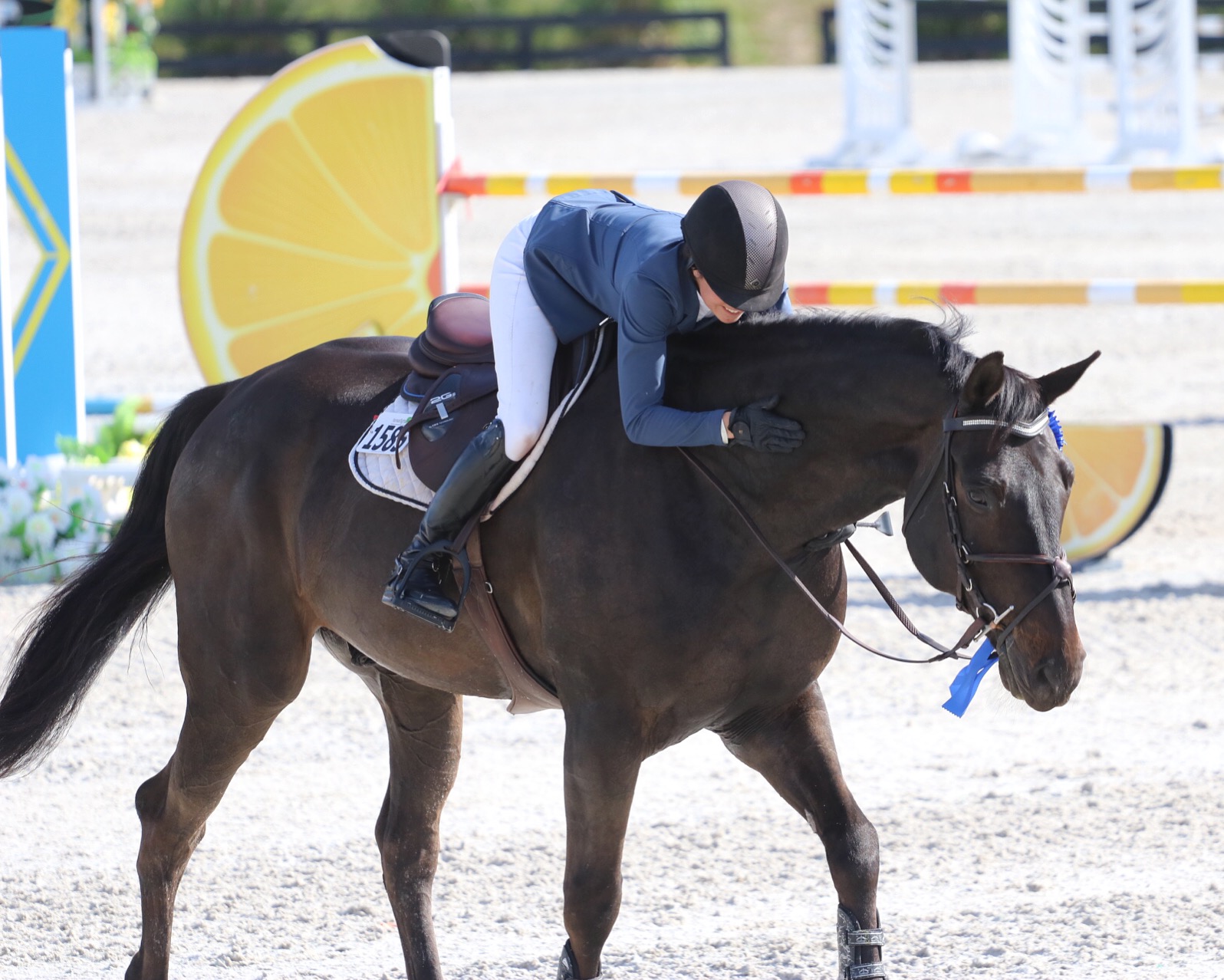 Unfortunately, life had one final shove left for Gassel.
"Just a month after the fire, the guy I had been dating for four years who had been through all those other experiences with me just all of the sudden one day said out of the blue we can't do this anymore, and we broke up," Gassel said.
"When it rains, it pours" is supposed to be a pithy quote people quip about when they miss the bus and drop their bag in mud, but in Gassel's case it was an unfortunately extreme fit to the metaphor.
"It pushed me over the edge, and I saw depression in my near future," Gassel said candidly. "I needed a way to cope and just get my mind off things±I couldn't sleep or eat. That's how I got into fitness."
Horses and riding alone weren't quite doing the trick to distract Gassel, so she started working out.
"I was never one of those health and fitness people. I was kind of like fitness is overrated, it's silly, I don't need this, I do everything in the barn and get enough of a workout," Gassel said. "I ended up turning to fitness as a way to release my anger and aggression."
It worked—in fact, Gassel got so into fitness that in addition to her job selling equine insurance she's started personal fitness coaching.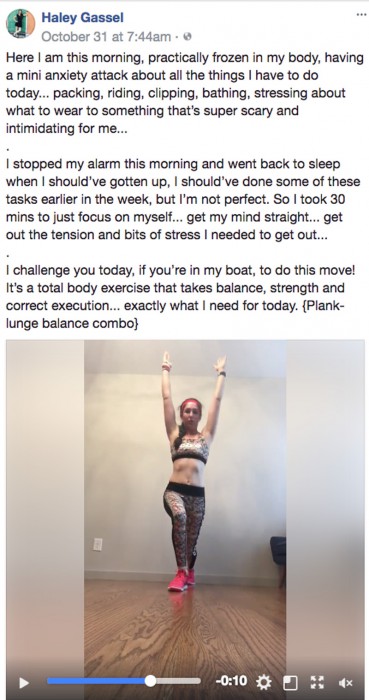 "I'm a really positive person, and I try to be inspiring through my fitness and my health," Gassel said.
When she's not working or in the gym you'll find Gassel in the barn—her parents actually run a boarding and lesson operation out of their facility.
"We actually built a barn when I was pretty young in Knoxville, a six-stall barn for us and a few boarders," Gassel said. "I got my first pony when I was 8 or so, and she was extremely green; we actually got her off a kill lot.
"She was young and green, I was young and green, and for me to be a young kid and pushed through all those bucking moments—well I'm still here!" Gassel continued with a laugh.
It was good practice for Gassel—she now has a 5-year-old Dutch Warmblood jumper, Hambesi (Zambesi—Diedi), that she's bringing along in addition to her two older showing mounts, Werner 61, a 12-year-old Swedish Warmblood gelding (Cardento—Valencia) and Quite Dark 2, a 12-year-old Holsteiner gelding (Quality—Eleganz), that she competes with in the high amateur-owner divisions and in grand prix classes. She plans to continue to compete in Young Jumper classes, and she wants to continue competing in the high amateur-owners and small grand prix classes with her seasoned mounts.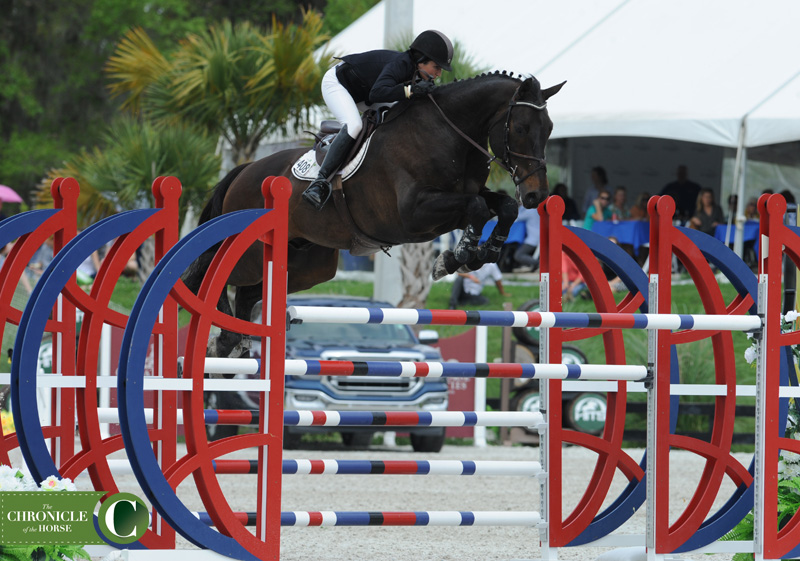 Gassel can attest to the uncertainty of the future, but one thing's for sure—given her knock-down, get-up record, we wouldn't bet against her.
"Honestly I think without all my life experiences there is no way I'd be the person I am today," Gassel said. "That's just the outlook I have on life. You would read all those things or you would hear all those things that happened to me, and you would think it would have turned my life upside and gone downhill, but it really had just led me to believe that everything happens for a reason.
"It doesn't make sense at the time, and at the time I kept saying to myself, 'Why is this happening to me? What did I do to mess up this bad and deserve all of this? What did we do wrong to deserve this?' " Gassel continued. "But it really isn't like that—it's what has happened that has led me to be what I am today."