The decision to become a U.S. Marine had long ping-ponged around in Connor Hankin's head, but to the greater steeplechase racing world, it came as a shock. He was having his best season yet as an amateur jockey when, on Aug. 25, 2016—with 41 starts, horses earning over $300,000 in prize money and a No. 2 National Steeplechase Association ranking—Hankin, then 22, left the Saratoga Race Course (New York) to join the U.S. Marine Corps.
"I had thought about [a] service academy out of high school—going to Annapolis [U.S. Naval Academy] or West Point [U.S. Military Academy] or something like that—and decided not to," said the now 28-year-old. "I tabled it and thought, 'If this is still something in the back of my mind, or if four years at [the University of Virginia] doesn't kick this out of my head, then it's probably something that I'm meant to be doing.' "
After spending the summer of 2015 in Washington, D.C., interning at a finance firm, Hankin realized service still called to him.
"I was still riding a bunch and just realized at the time, that while I was still of the age physically and mentally able to pursue [the military], if I didn't do it and was looking back 20 years on, it would be something I regretted pretty significantly," he said.
Hankin grew up in Baltimore County, Maryland, the epicenter of U.S. timber racing. When he was 11, his father Mike Hankin's horse Bug River captured the prestigious Maryland Hunt Cup. And from there, Connor felt a pull to the silks. Legendary jockey and trainer Charlie Fenwick Jr. facilitated that pull by giving young Connor the ride on the 1997 Hunt Cup winner Buck Jakes.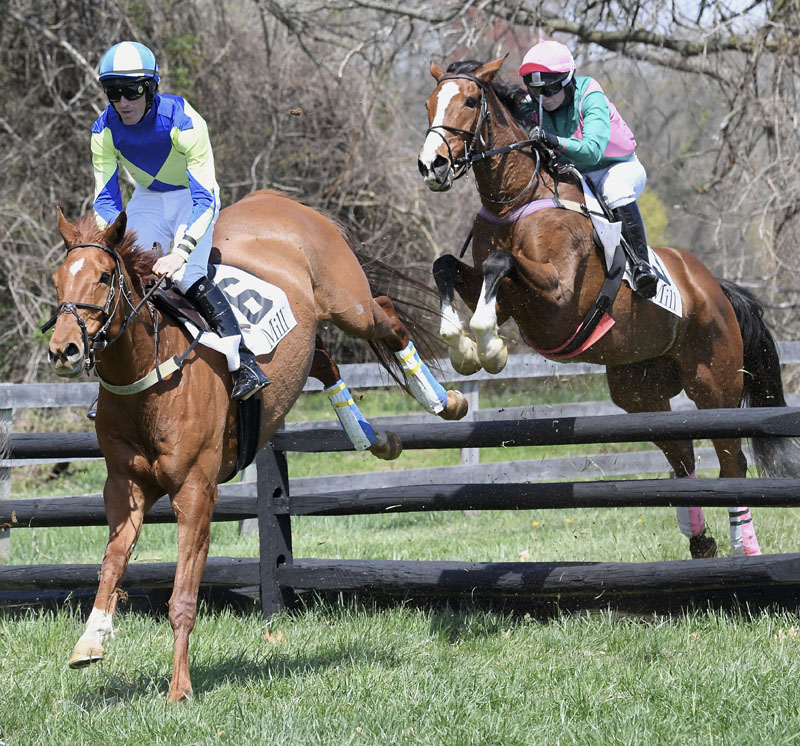 "The horse was 17 or 18; I was like 13 or 14 at the time," Connor said. "[They were] formative experiences in steeplechasing, being a very local experience for me growing up. And then Jack Fisher—who I came to have more of an association with, being a champion steeplechase trainer just down the road—I got in with him, and I was riding a lot more as I was at the end of high school and then into college years."
Connor's parents were passionate about land preservation and instilled in their children the importance of giving back. Connor internalized that message, but he saw the Marine Corps as his path to serve.
"While it may not have been a specific military bent, they've always been and impressed upon me and my two older sisters sort of that need to serve others," he said. "It certainly wasn't a deliberate thing, but just through modeling their behavior is how we were raised.
"What I realize now is—especially as we're riding horses across like 50,000 acres, 20,000 of which are contiguous of preserved land in Baltimore County; riding horses in that landscape, so close to a pretty big metropolitan area [of] Baltimore and D.C.—those are the reasons that people serve in many capacities, whether it be in the military or other areas," he added. "I still feel pretty strongly that those things wouldn't exist without some of the sacrifices that people make, and that was always pretty well understood for me as a kid."
For nearly five years, Connor didn't race. He headed first to Quantico, Virginia, for basic officer training, and then, after completing military occupational specialty school to become a ground intelligence officer, he traveled to Camp Pendleton in Oceanside, California.
"While I was with that unit, I was the scout sniper platoon commander," he explained. "I had a platoon of Marine scout snipers, which are especially trained Marines that do just that; they're all trained in precision marksmanship.
"[I was] entirely away from horses for three years," he added, "and that was probably the hardest part about it."
Connor was deployed to Southeast Asia for seven months in 2020, but the arrival of COVID-19 ended his time there. He was glad to deploy, he said.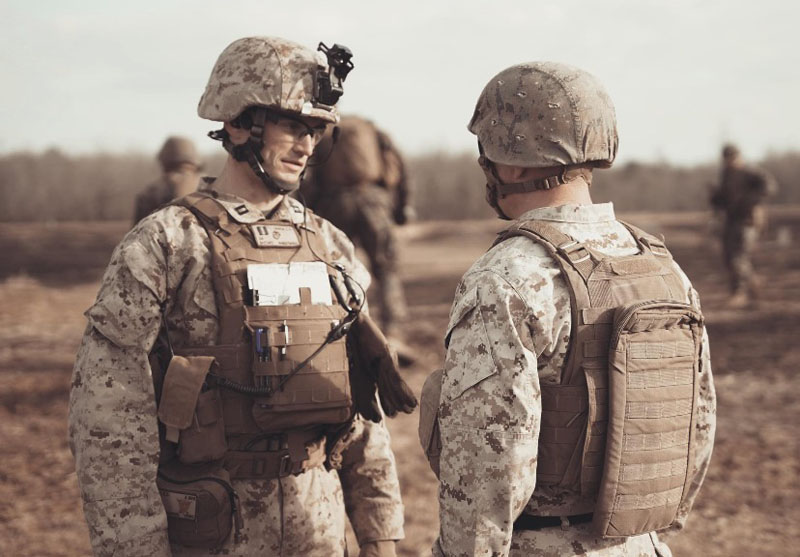 "The way I describe [deployment] to people in the horse world is [that it's] like if you had a horse that you knew was a great horse, and you trained it for 10 years, and it never actually got to go to a race, or you never actually got to take it to a show," he said. "It would be frustrating as the trainer; the horse would probably lose interest too. That's how I view and explain it. It might be counterintuitive to say that you want to go deploy and do these things, but ultimately that is why you joined, and that's why you train on a daily basis."
In January 2021, Connor returned to Quantico to work as an instructor for The Basic School, which teachers all officers basic infantry tactics.
"What's enjoyable about it is that it's a pretty tangible impact that these 50 lieutenants are going to go out into the Marine Corps to all sorts of different units," Connor said. "They didn't have experience with Marine Corps before coming to TBS, and so you really are their first shaping experience, and then they go forward and do whatever they're going to do. So, it is pretty significant responsibility, which is a unique opportunity. When I was a student, the captain that was in charge of me had a pretty significant impact."
The move back East to work at Quantico put Connor within driving distance of his childhood home and meant that he could start riding again. In April 2021, he rode in his first race since 2016.
"To be in this area and just attend the races and watch when I know I could probably be doing it? That wouldn't have lasted long; it's too much of a draw," Connor said. "I'm incredibly lucky that I have the support of both Jack Fisher—who could have easily said, 'You disappeared for four years. It's not just something that starts all over again'—and the owners as well, of whom Charlie is one of them, who have been wanting to let me ride some of the horses again and take a chance on me not screwing it up."
Connor has had to learn the logistical dance of balancing racing and work. Sometimes work requires he spend multiple days overnight in the field, which prevents him from making the trek up to Maryland until the weekend. But on other weeks, he may have a gap in his schedule that allows him to slip in weekday morning rides.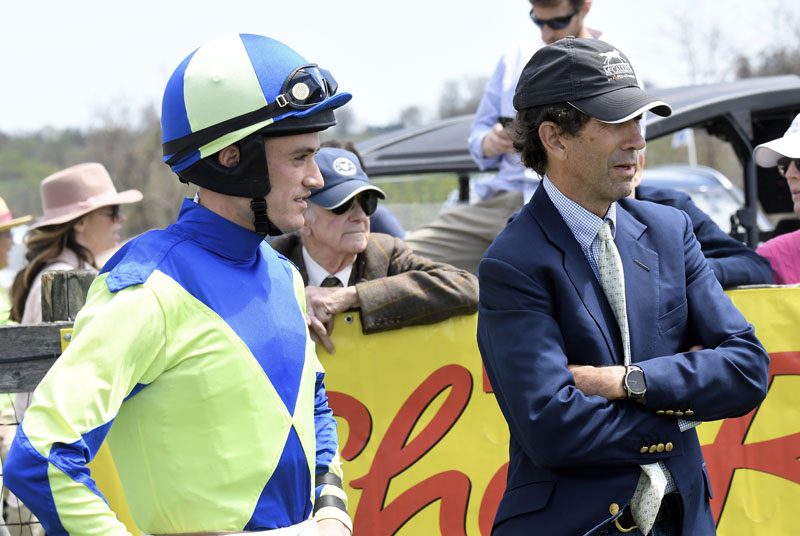 "If you can ride three days a week, even two days a week, it makes a huge difference," he said. "[Then otherwise I] get on the Equicizer, which is like a fake horse and do some of that, and obviously [I do] lots of running, swimming, other types of body weight and core exercises, just to stay as fit as possible."
The need to make weight every week for a race now requires more deliberate planning.
"Some of the racing weights are, depending on what races you're in, a little lighter than others," he said. "Now that I spend my days carrying packs around, that gets a little more challenging.
"Entries for the races come out on Monday; I'll pay attention to what weights I have to carry," he added. "And that will sort of determine what the week will look like as far as my consumption, which is tricky when you might be in the field for a couple days. Trying to balance those things can be a little mentally taxing, but I know I have a responsibility first and foremost to my job."
On April 30, Connor will return to the famed fields that started his racing obsession, riding Preseli Rock in the 125th running of the Maryland Hunt Cup. He believes that steeplechasing's focus on the amateur allows him to make the balance between work and passion.
"The key theme in all this is the aspect of amateur riders in equestrian sport, more generally, and how important it is for the sport and for steeplechase racing as well," he said. "Because you look at a lot of the future owners, you look at the land we're running on, you look at some of the participants in the sport, it is heavily [influenced by] either current amateurs or past amateurs. So, the ability to do those things and still maintain a job or maintain what you want to pursue, I feel incredibly lucky to be able to do it—because it's not easy, and it requires a lot of people to be willing to support you in pursuing that. But I think the reason people are willing to do it is because they recognize how important amateurism in general is in the sport.
"Some people were surprised when I decided to leave and stop riding at the time just because it was going really well," he added. "The horse community is relatively small. And I think this was a bigger step that, in hindsight, was definitely the right thing for me. And someone said that horses will always be there, and sure enough, I've been lucky to be able to kind of step back into it a little bit."