Following her win in the 2019 Mitsubishi Motors Badminton Horse Trials, Great Britain's Piggy French admitted that her winning mount Vanir Kamira was a "pain in the backside" on a day-to-day basis. The sentiment resonated with amateur eventer Samantha Erwin, whose 14-year-old Holsteiner mare Conquistadora (Confucious—Jalna Des Hayettes, Bis De La Mare) poses a similar challenge.
Four years ago, Erwin met "Adora" through show jumper Aaron Vale, and she took the horse on as a sales project.
"I kept trying to sell her, and she kept bucking people off or not jumping," said Erwin, 29. "I had her under four different sales contracts, and then one day I told Aaron, 'I can't get this horse sold,' and he was like, 'You want to keep her?'
"I've had her for four years now, and we did the [preliminary] level, and every day I'm amazed; I'm like, 'Oh my God, she's so good,' Erwin added. "I call Aaron, and he's like, 'You know you made her that way. No one else could ride her before.' "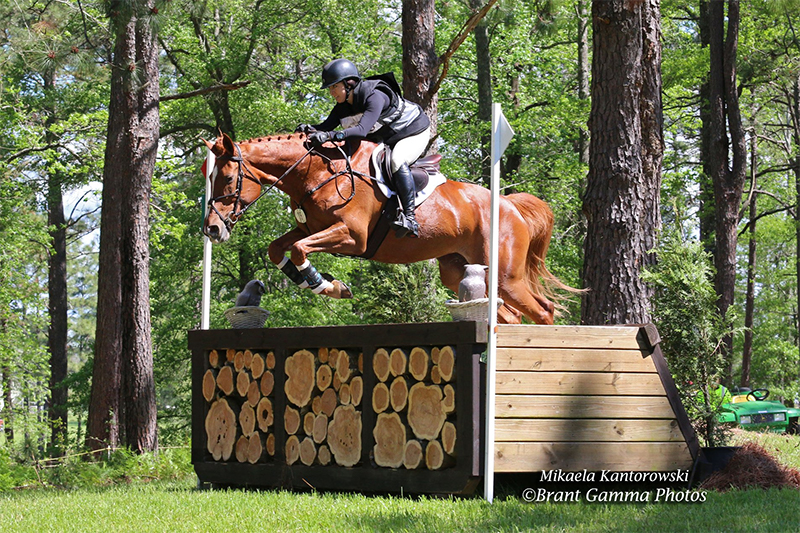 Erwin, Raleigh, North Carolina, is a postdoctoral research scholar at North Carolina State University's College of Veterinary Medicine, where her focus is on antibiotic resistance. She majored in mathematics as an undergrad at Murray State University (Kentucky), a decision she made largely due to her desire to make riding a priority.
"I was like, 'Oh, these classes are easy, and I don't have to study, so I'll just be a mathematician because I'll have the most time to ride,' which is maybe not what normal people say," said Erwin. "I just really liked college, and then I went to graduate school, then I started my Ph.D. in math. I talked riding the whole time, and people were like, 'You'll go to grad school, and you won't have time to ride,' and I was like, 'That's just not true.' "
The thought of spending less time in the saddle was not an option for Erwin, who took her first lesson at a hunter/jumper barn in Kentucky at age 10. In order to have more time in the saddle during undergrad, Erwin competed in both the Western and English disciplines.
"I couldn't take a horse to college; it wasn't financially feasible for us, and so I rode on the [Intercollegiate Horse Show Association team] at Murray State," said Erwin. "If you did the English [program] you could only ride Tuesday and Wednesday, but I wanted to ride every night of the week, so I had to join the Western team. It was quite fun."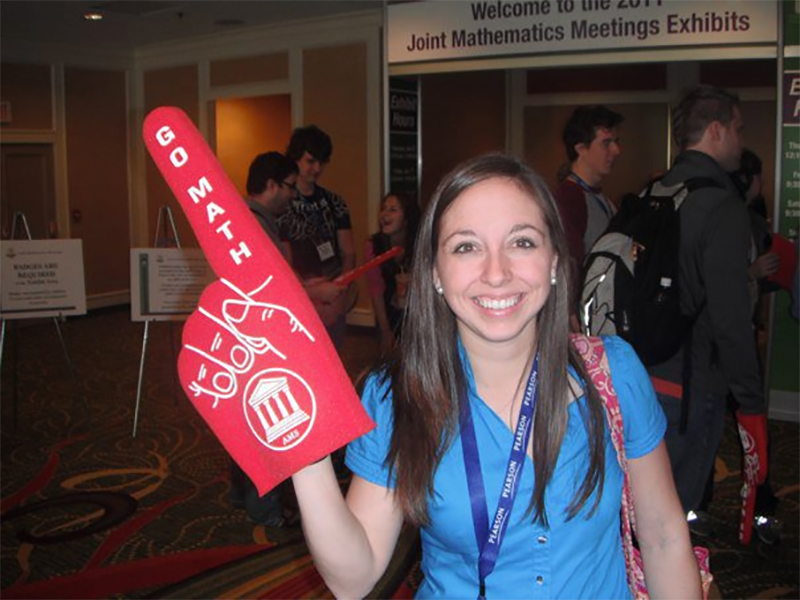 So, while not everyone believed Erwin's love for riding would stand the test of time during her rigorous collegiate studies, she committed to making it work. When she moved to Virginia to pursue a graduate degree at the Virginia Polytechnic Institute and State University, she switched to eventing due to the lack of hunter/jumper barns in her vicinity.
Erwin trailers into Holly Hudspeth's Equiventure Farm LLC in Rougemont, North Carolina, once a week for training. Adora remains true to the nature of a chestnut mare; nevertheless, Erwin's continued commitment to both horse and sport is what makes them the perfect match.
"[Adora] would just love somebody that would come to the barn and spend four hours with her, and I did that," said Erwin. "I was just so stressed from school [that I] would go out to the barn. I'm like the Pony Clubber—curry comb, hard brush, pick the feet—I do all of the brushes, and people are like, 'Why does it take you 45 minutes to get on your horse?' I'm just like, 'Look how shiny she is!' I would send her out on trial, and she would kind of hate everyone, and then I was just like, 'I don't think this horse is ever leaving.' "
Erwin and Adora won the preliminary at Longleaf Pine Horse Trials (North Carolina) in April, and Erwin hopes to enter their first Fédération Equestre Internationale competition this fall. In addition to having a great support system in her parents, close friends and husband Dan Sweeney, Erwin finds that persistence is what ultimately keeps the dream alive.
"I'm a really big advocate of, 'Don't give up,' " Erwin said. "When I was finishing my dissertation, I had a horrendous spring event season. We got eliminated twice; nothing was working, and I mean I definitely could've just given up. I was driving home crying, and I was like, 'I really love this horse; I think that she wants to do it.' I just kind of kept trying. That's all you can do, just try."