When Sharon Lewis was on the hunt for her next dressage horse after a six-year hiatus, she knew she wanted something young, and while looking online, Dutch Harness Horses kept coming up in her search.
It took encouragement from her sister, dressage trainer Nancy Lewis Stanton, to convince Sharon the prospects she'd found online were worth seeing in person.
"I thought, 'What the heck is this? An Amish cart-pulling horse? I don't want that,' " Sharon recalled. "She said, 'Sharon, there's a horse that was in the Olympics [Verdades] that had Dutch Harness Horse in him,' " she recalled.
A close cousin of the popular Dutch Warmblood, the Dutch Harness Horse is a type of warmblood driving horse that is gaining popularity in the United States.
With a marketing degree and an office job, Sharon, 48, had no plans to show anymore; she just wanted to find a fun young horse to play with. She'd done the young rider circuit as a teenager on a borrowed horse and had sat on a Grand Prix horse of Nancy's. As an adult, she'd brought a Hanoverian up to fourth level, but she primarily focused on her career over riding.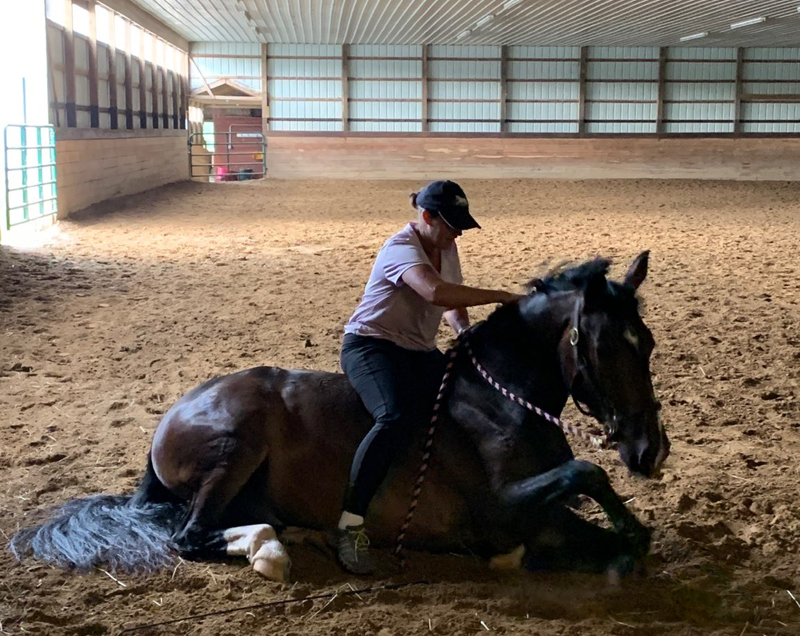 Accompanied by her sister, a still skeptical but curious Sharon visited Wim Cazemier Equine Center in Indiana, which specialized in Dutch Harness Horses, and met a bay 2-year-old called Supreme.
"We went to look at him, and he was so tiny and so narrow," she said. "We joked he was like an inch wide. I looked at Nancy, and was like, 'No way. He's too small. He's not going to be big enough.' "
Once she watched him move, Sharon was more convinced, and when she found out they shared the same birthday, she decided it was meant to be.
That was three years ago, and Supreme (Icebreaker ZHH—G.T.'s Roxy) has proven to be exactly the fun partner Sharon wanted.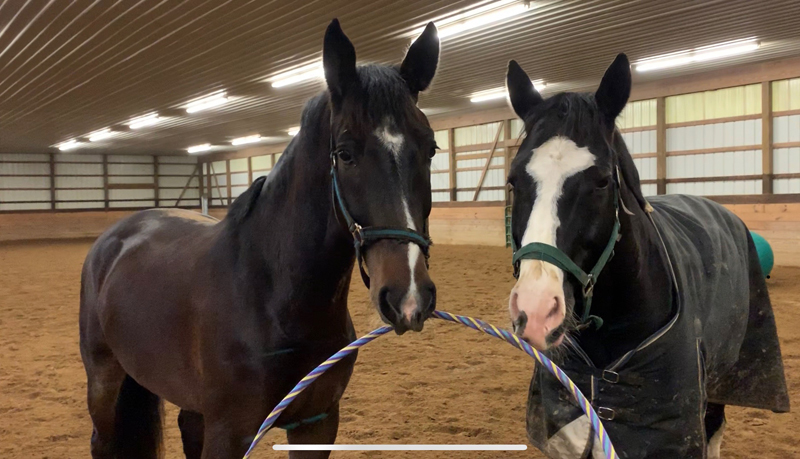 This year, however, he started having behavioral issues. He began acting spooky after Sharon switched barns over the winter. She had Nancy ride him a few times, which seemed to right the ship, and when Sharon measured him, she realized he'd grown an inch, so he was likely uncomfortable because of a growth spurt, too.
"I told her, as my trainer, 'I want to sell him. I don't want to do this anymore; this is ridiculous,' " she said. "He was being so bad—out of control. Every time I got on him, he was going to buck me off. I was so frustrated."
During the show season, Sharon, Burton, Ohio, started seeing a change in Supreme, and not only did she stop worrying about getting bucked off every ride, she started winning good ribbons at first and second level with him. The pair qualified for their regional dressage championships and made it to the U.S. Dressage Finals (Kentucky) in November where they finished fourth in the adult amateur first level championship.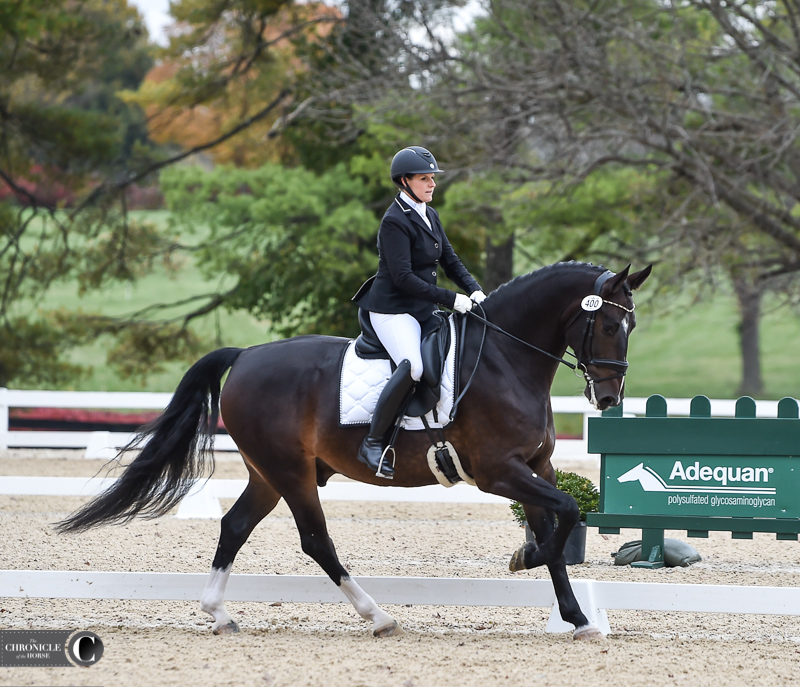 "He still gets spooky and a little hot, but I trust him more than any other horse I've ever ridden. It's really unique," she said. "Every show we've gone to, he's done great. It's shocked me. I'm beside myself how good he's been doing. I think I've developed such a bond with him because I've played with him, and I've spent so much time with him."
"Honestly, this is my fourth horse, and he's the best, most well-behaved, and it's the best bond with a horse I've ever had," she said. "Nancy told me, 'There's always your one horse, your heart horse,' and he's that for me."
Do you ride a horse of a unique breed? Email Lindsay at lberreth@coth.com for a chance to be featured.