A new Jane Savoie Fund for Adult Amateurs has been established by Jane's family and friends in memory of her lifelong love of horses and career as a trainer, teacher, author and motivational speaker, The Dressage Foundation announced Dec. 15.
Savoie, who died in January after a five-year battle with multiple myeloma cancer, was the reserve rider for the 1992 Olympic dressage team. She was known around the world for her dedication to dressage, passionate help of amateur riders and developing happy horses. The newly created Jane Savoie Fund will award grants of up to $5,000  to adult amateur riders who are training any breed of horse at fourth level or Prix St. Georges, and who reflect Savoie's ethos of developing each horse to its potential.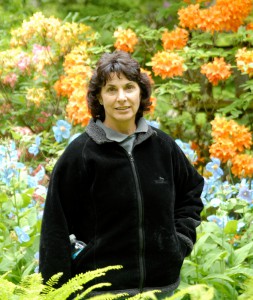 The grants are intended to represent Savoie's belief that financial help of this magnitude will enable the recipients to achieve knowledge and training that would otherwise be financially out of reach, according to a press release from The Dressage Foundation.
"I don't remember a time when I didn't know and love Jane Savoie. Maybe it's been forever.  And that's how long we want Jane to be remembered—forever," TDF President and CEO Beth Baumert said. "Jane gave countless riders permission to be great, and she helped them get wherever they were headed. She helped backyard riders, and she helped Olympians—each with the same degree of commitment.  Now is the time for us to be committed to Jane. Please give to make the Jane Savoie Fund for Adult Amateurs great so that Jane's influence will go on and on and on."
TDF is soliciting donations to the fund. Gifts can be made by credit card at Dressagefoundation.org or by calling (402) 434-8585.
The grant guidelines and application for the Jane Savoie Fund for Adult Amateurs can be found on The Dressage Foundation's website. The application deadline will be April 10 each year.