James Alliston earned a repeat victory in the Horse Scout Design CCI4*-L at Rebecca Farm in Kalispell, Montana, on July 24, this time on the "other brown horse," Nemesis, owned by Alliston Equestrian. (He won the 2021 edition on another chestnut, Paper Jam, who settled for sixth this year.)
"He just has an intelligence about everything he does," Alliston said of Nemesis, his up-and-coming 8-year-old Canadian Warmblood gelding (Novalis 46—Maesy, Musing) bred by Danielle Burgess. They were the only duo in either four-star division to ride a double clear round in show jumping on the final day.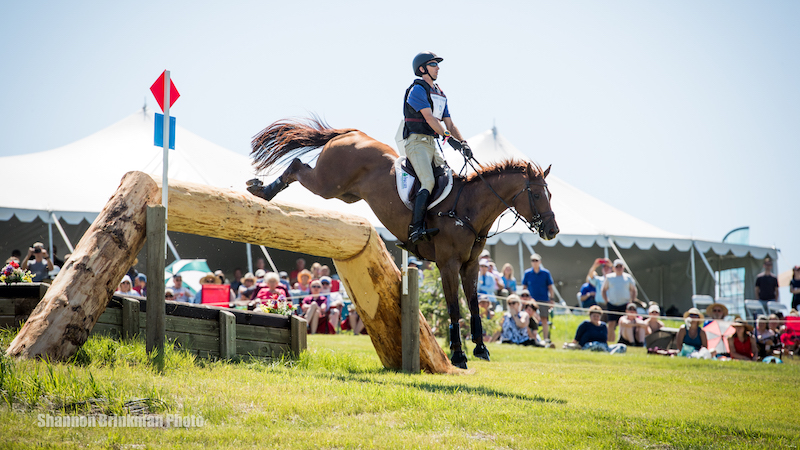 Halliday-Sharp rode into first place in the Horse Scout Design CCI4*-S on her new partner Miks Master C, owned by Ocala Horse Properties and Deborah Palmer. Only months into their partnership, she said he is one of the best horses she's had. The pair took the lead in dressage with a 26.3, then added a show jumping rail and 0.4 time penalties, but held on to first place ahead of Tamie Smith and Solaguayre California.
"He's just brave and he's fast, and he's careful and he just knows his job," Halliday-Sharp said of the 10-year-old Swedish Warmblood (Mighty Magic—Qui Luma CBF, Flyinge Quite Easy 468) after cross-country. "He has such a big, giant, amazing stride that you can just cover the ground, and I really enjoyed it today. I'm very excited about our partnership."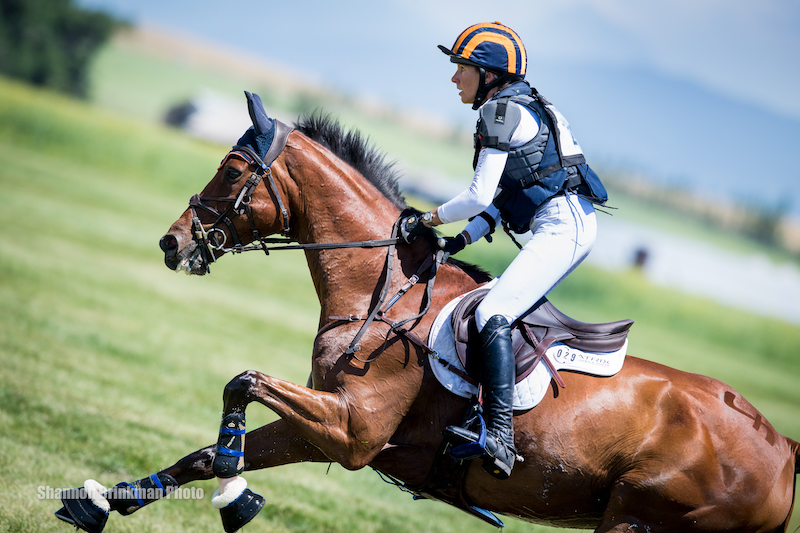 Halliday-Sharp was also the wire-to-wire winner in the CCI3*-L, finishing on her dressage score of 29.4 with Cooley Nutcracker. She owns the 8-year-old Irish Sport Horse gelding (Tolant R—Ballyshan Cleopatra) with Deborah Halliday, Renee Lane and Ocala Horse Properties.
Halliday-Sharp said she had a fantastic ride and was complimentary of Ian Stark's course.
"It was a good track. I really thought the coffin was a super question. The back end and just the whole track was well designed," she said. "I thought it was a real good test for the three-star long."