Lexington, Ky.—April 28
The last dressage test of the day at the Rolex Kentucky CCI**** was a finale in more ways than one as Allison Springer brought her longtime partner Arthur down the ramp for a final salute in the stadium before he retires from eventing competition.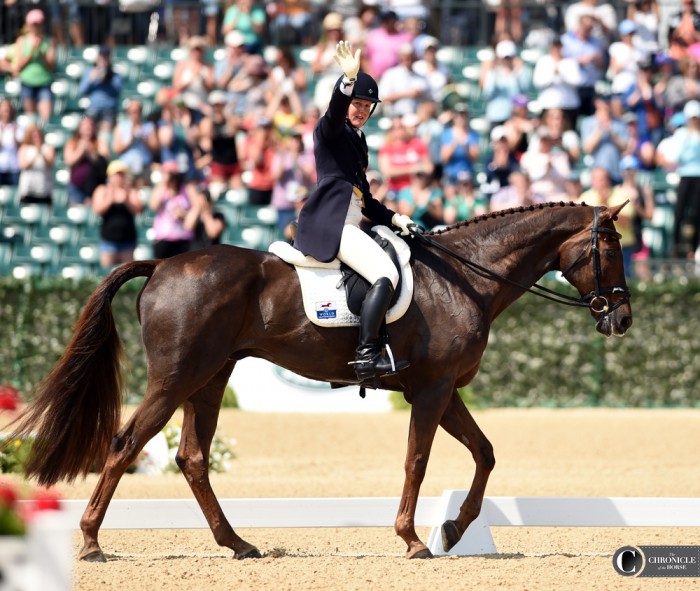 The 18-year-old horse was set to compete at this year's Rolex but was scratched from the competition after being diagnosed with a heart condition shortly before the competition. Springer chose instead to bring the gelding to Lexington for one last dressage test—an exhibition round—in the Rolex stadium in front of the packed stands, a fitting send off for Rolex veteran.
"I'm emotional. I mean, he's so fabulous. He really thinks he's here to do it," Springer said after dismounting, wiping tears from her eyes. "That was such a special treat for him to be able to go and have his last ride and have his fans give him such a nice send off."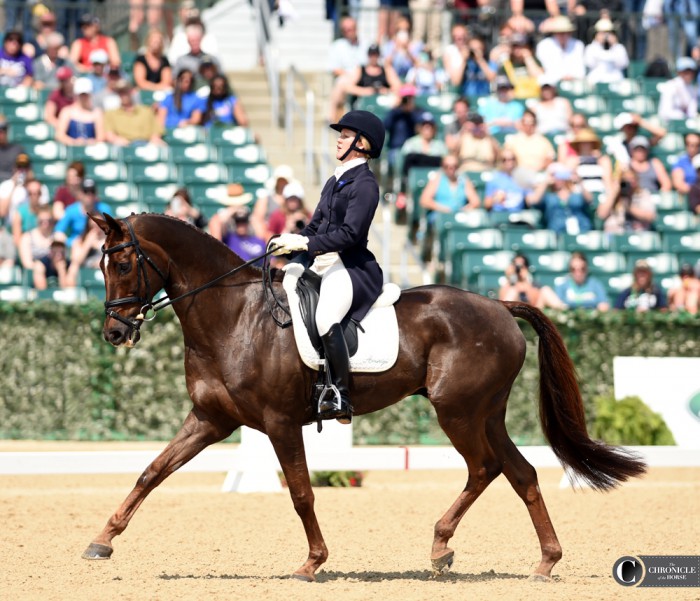 After her test Springer took a victory lap around the arena to a standing ovation. Springer, a professional based out of The Plains, Va., and Arthur rode to a second-placed finish in the 2012 Rolex Kentucky, and throughout their career together completed 38 of the 44 Fédération Equestre Internationale events they contested.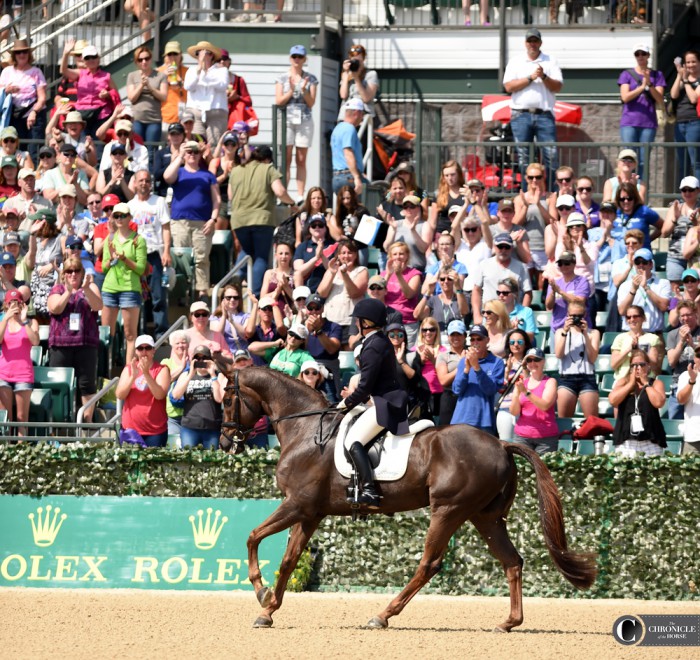 "I'm so grateful to have this horse in my life," Springer said. "And I'm so grateful to the people who have supported me and him through the highs and the lows."
Springer said veterinarians have cleared Arthur to continue competing in pure dressage, so keep an eye out in the sandbox for the flashy chestnut gelding.
Watch their test: