Thermal, Calif.—Feb. 9  
Sometimes you have to look past first impressions. That's what Ali Ramsay learned after she almost walked away from Hermelien VD Hooghoeve after she first tried the mare in the Netherlands.
"When I tried her, probably the third jump that I jumped on her, she had this big stride that kept going, and we were on opposite ends of decisions, so she fumbled in the jump and we flipped over," recalled Ramsay. "At first I was like, 'OK! This horse too green for me, I don't know if I can ride it.' And Emile Hendrix was like, 'Well, I have another horse you can try, but you have to get back on Hermelien and ride her well before I'll let you ride the other horse.' "
Ramsay was hesitant at first, but eventually agreed and after spending more time on the flat getting to know each other, she and "Maya" clicked.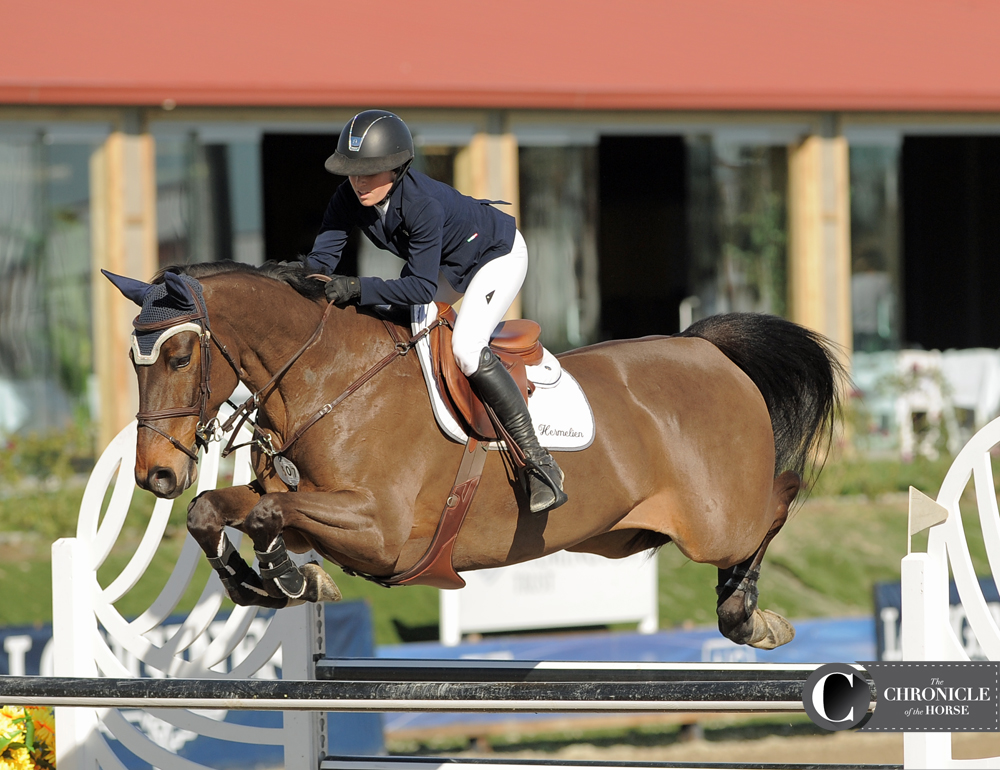 Ali Ramsay and Hermelien VD Hooghoeve. Photo by Kimberly Loushin
"It was just so cool how she took a joke and nothing seemed to phase her, and she just keeps jumping," Ramsay said. "It's pretty cool. I was a bit slow getting started. I wanted to show 1.10-meter. The first show we went to was Spruce Meadows [Canada] and [my trainer Jill Henselwood] was like, 'I'm not coaching you at 1.10-meter, you can at least jump 1.20-meter.' And I was like, 'Nope! I'm starting at 1.10-meter and taking it easy and not making any mistakes.' "
That plan worked out and they'd moved up to 1.40-meter by the end of the year before moving up to the grand prix level. After a couple of years solidifying themselves their hard work came to fruition in the $36,500 Longines Desert Welcome Stake during the fourth week of the HITS Coachella horse show.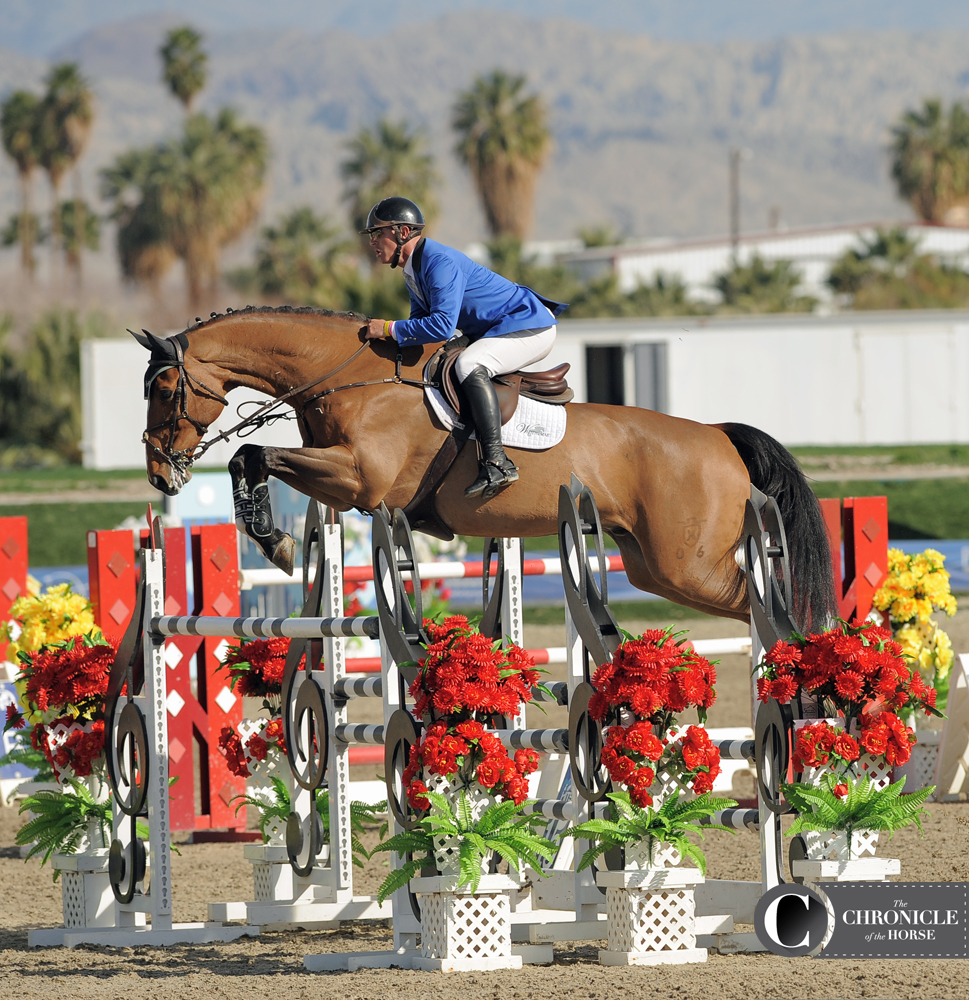 Lane Clarke and Balu U jumped double clear but had to settle for second. Photo by Kimberly Loushin
Ramsay and Maya were second of four to contest the shortened track, besting first in the ring Lane Clarke and Balu U, who settled for second. (CLICK for a gallery of the top finishers)

"We bought her to hopefully be a grand prix horse, but I don't think we had any idea how incredible she was going to be," said Ramsay. "She can be a little bit difficult on the flat, and I get some help from my trainer Jill which is a huge advantage for me, but when it comes to the jumping I feel like she'll do anything. She just tries so hard."
See full class results here.
Want more from HITS Coachella? Pick up a copy of the Feb. 27 issue of the Chronicle.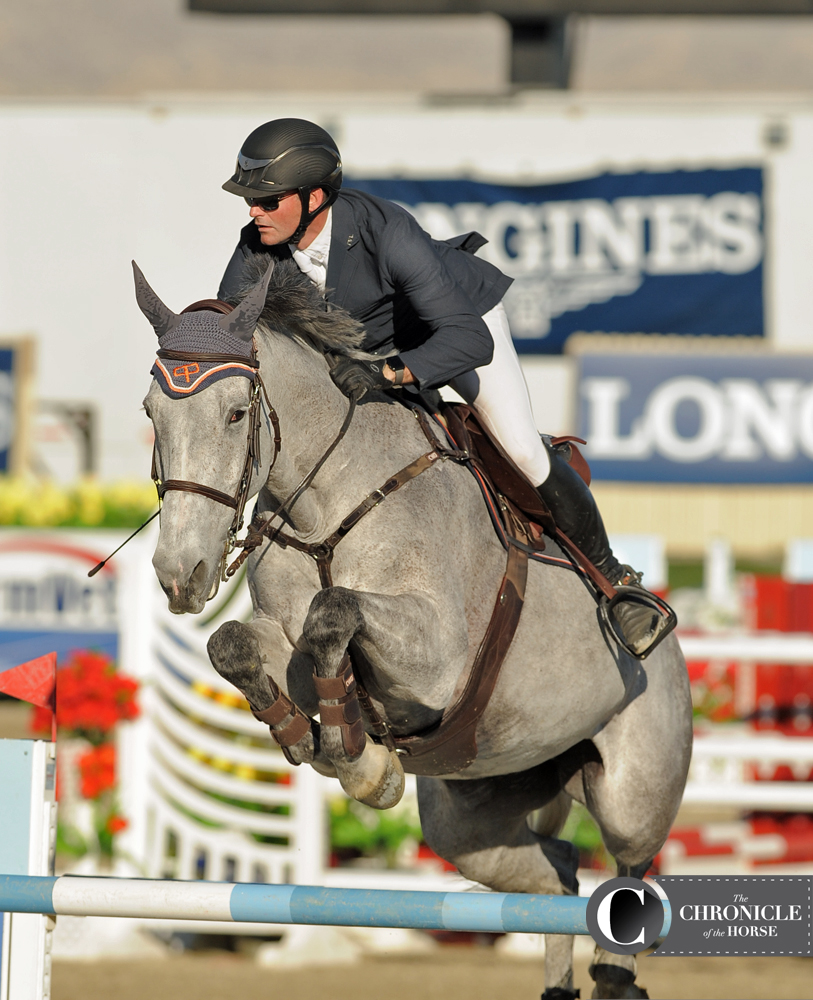 Peter Petsching and Colour Your Life dropped a rail in the jump off to finish third. Photo by Kimberly Loushin.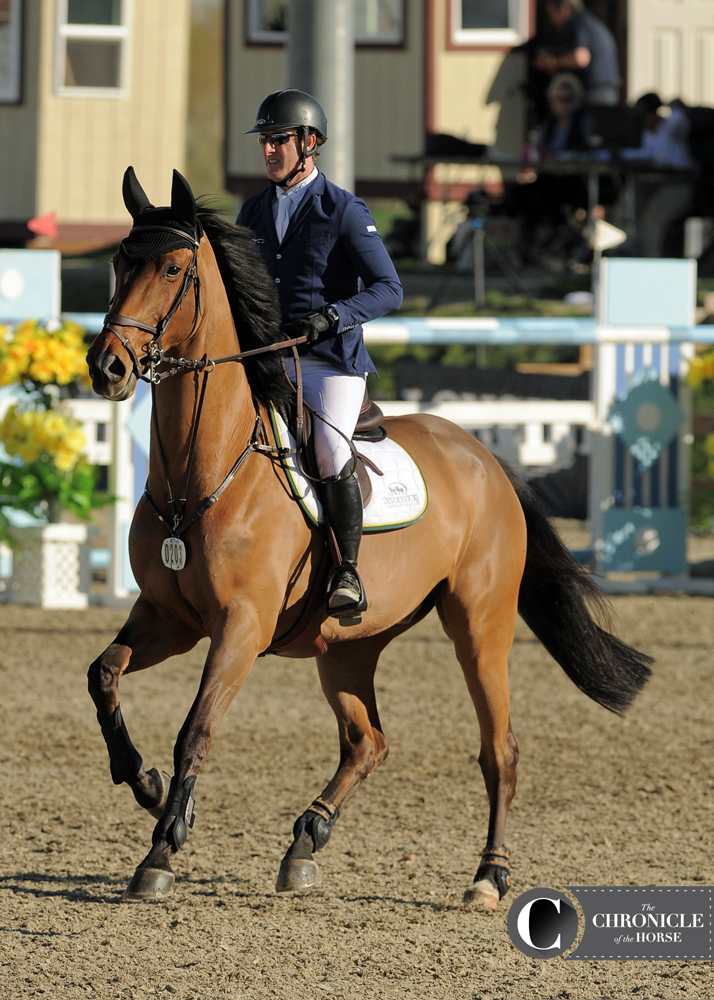 Harley Brown and Apex were fourth after 4 faults in the jump-off. Photo by Kimberly Loushin