Feb. 24—Wellington, Fla.
Nearly a year ago, Katherine Bateson-Chandler's dreams of Tokyo Olympic selection came to a halt when Alcazar had to be withdrawn from team consideration due to a minor injury.
While the 17-year-old gelding returned to work last year, Bateson-Chandler chose to wait to compete him again until this year's Adequan Global Dressage Festival.
"He was never unsound," she said. "He's the toughest horse, but he's had a few niggly things. He had colic surgery [a few years ago]. He heals like no horse I know. He heals and comes back and is like back to where he was again. That's always nice for me. I gave him way longer than he needed downtime. There was no reason to rush."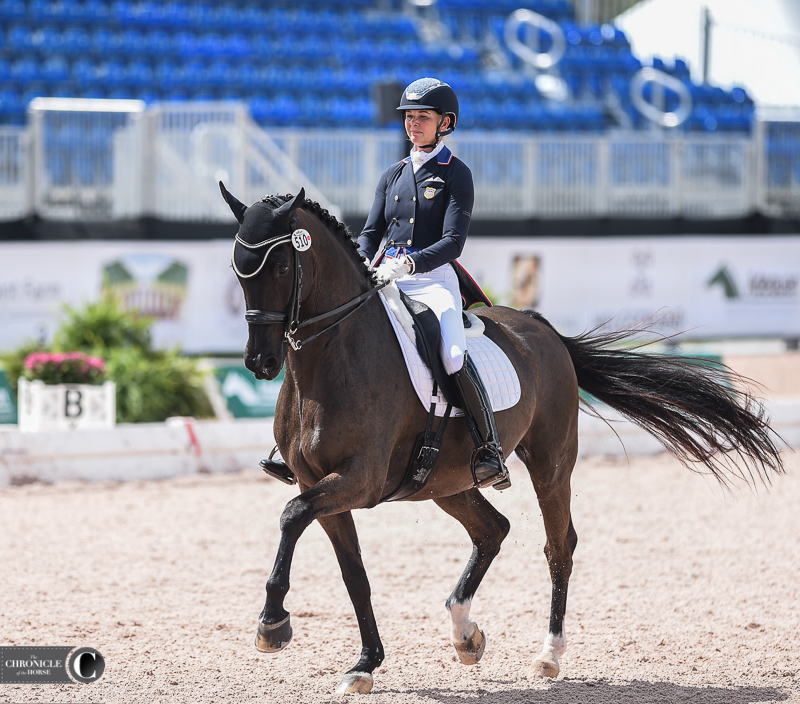 The pair looked spot on in their CDI3* Grand Prix for the freestyle test on Thursday, scoring a 68.82% to win ahead of Hope Cooper and Hot Chocolate W (68.50%).
"I've had him since he was 6-coming-7, and he's 17 now," said Bateson-Chandler of the gelding owned by Jane Forbes Clark. "I hate to say he feels like my old shoe, but he does. But also it keeps changing. He had a big break so I changed up my warm up this time. I might not have had the best score, but I have to say it was one of the most honest feelings I've had in the ring with him. I decided to throw him in the CDI ring. He hasn't been in the ring for almost a year. I'm happy with him."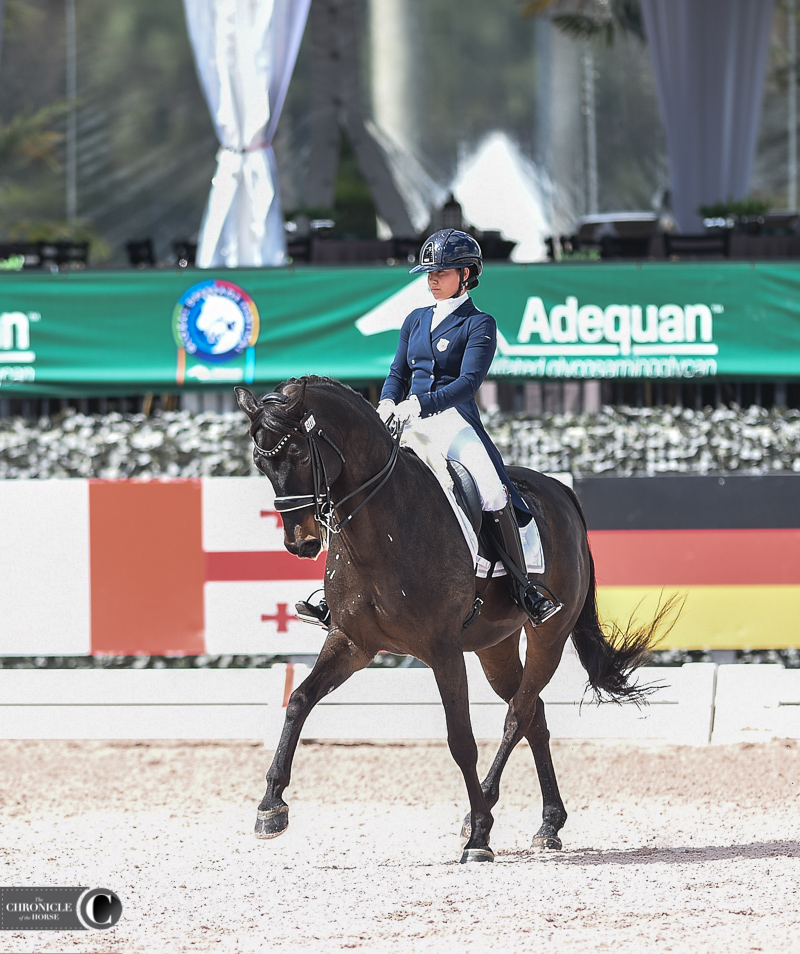 When he's at home in Wellington, Florida, the Dutch Warmblood (Contango—Polina, Ferro) doesn't do much ring work, maybe twice a week in a snaffle, and loves to canter around a track around the farm, go in the jumping field and on the water treadmill for fitness.
"It's fun to have one you know that well and trained yourself and that's really my friend," she said. "We've been through so many different travels internationally. We've done eight or nine Nations Cups. It's a nice feeling when they want to keep going in there and doing it at his age and the amount of showing he's done."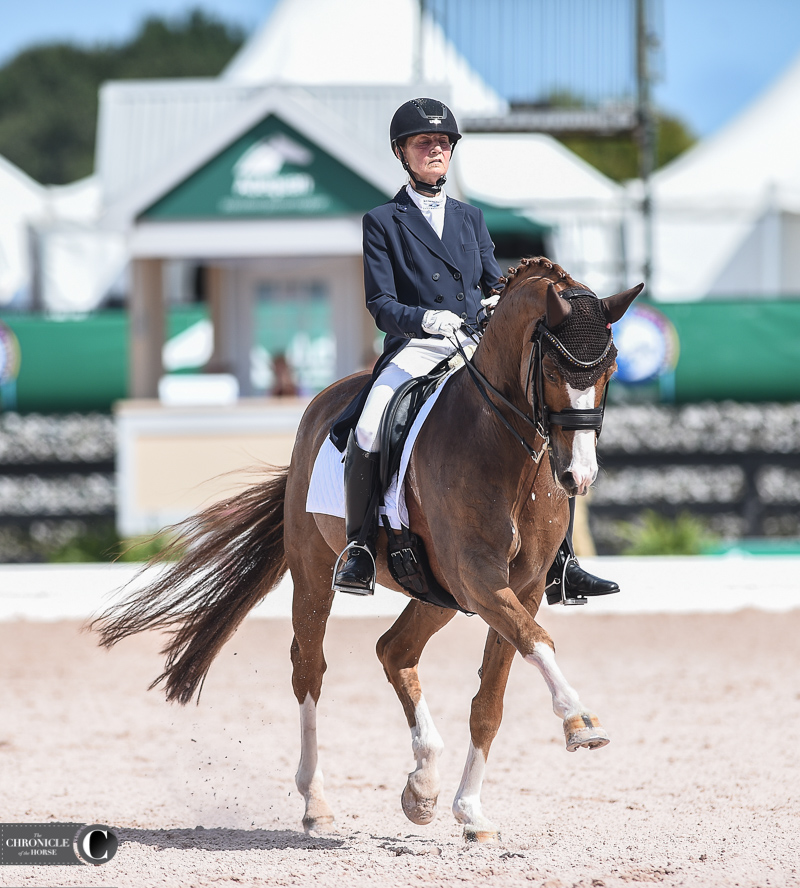 Carrie Schopf was almost in tears as she heard the Armenian national anthem playing after her win with Saumur in the CDI3* Grand Prix for the Special (69.08%).
"I'm very pleased with my horse, because I've just made my goal to try to reach him somehow in the show ring. You can see how much energy he has," she said as he was led away still excited. "Sometimes he just makes himself very tense because he wants to do more than maybe I want him to do. So my goal was just to have a test that flowed and where he felt comfortable and wanted to do his job. And whatever the result was, was the result, but my goal was just simply to be a team with him. I was super pleased."
She's had the 14-year-old Oldenburg gelding (Sancisco OLD—Lioness, Tanzmeister) since he was 6, but didn't take over the ride until about two years later as she was busy with another Grand Prix horse.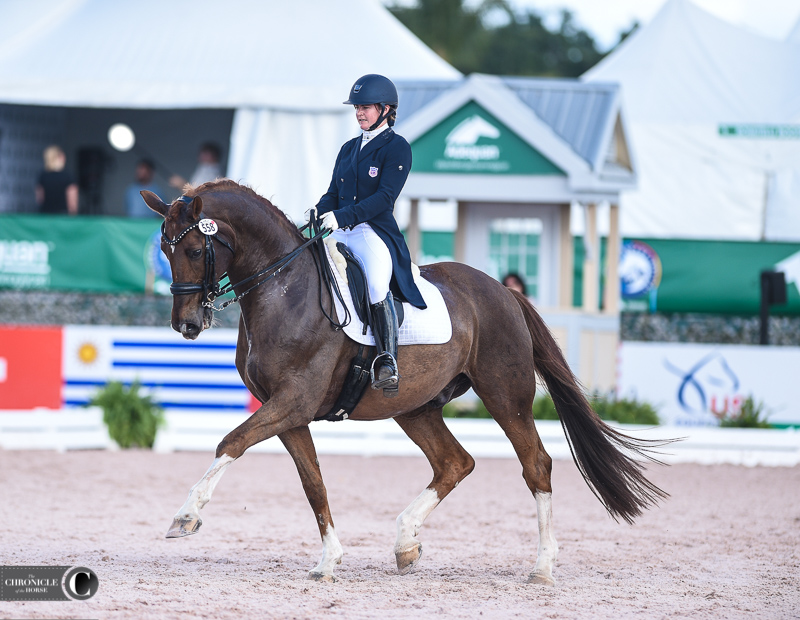 "I try to think a little bit about what our sport is all about, and our sport is about working together as a team," the 64-year-old said. "I could only produce him, because he allowed me to produce him. I could only produce him because I got an answer from him that said, 'Yes, I want to do this. I enjoy doing this, and I'm really glad that I have somebody who rides me who doesn't force me to try to be a certain way, but allows me to be who I am, and then captures this energy inside of that.' And so for me, I'm just so grateful to this horse."
Schopf is grew up in California but is based in Germany with her husband Bernd Schopf, a businessman and rider.
She switched nationalities to ride for Armenia because she's a first-generation Armenian-American. She applied for Armenian citizenship in 2008 when the republic of Armenia allowed anybody who was part of the diaspora to apply without having lived in the country.
"I can't tell you how important that was to me to do that, because this is such a small nation filled with amazing people who are so hard working," she said. "I've been there eight or 10 times now since I've been an Armenian citizen. It's an amazing country."