Kalispell, Mont.—July 28
Coming into the 2019 season, Jennie Brannigan was guns blazing. After sitting out the 2018 season due to a suspension for a positive drug test, she was eager to get back in the game with a strong string of horses.
Things were going well until the Cloud 11-Gavilan North LLC Carolina International (North Carolina) in March, when Brannigan had two serious falls on the same day, the second of which really shook her and sent her to the hospital with a broken jaw, chin and several lost teeth.
But Brannigan didn't let the accident sway her desire to succeed this year, and after surgery to fix her jaw, she was back at it. She came to Rebecca Farm with two horses, the Stella Artois Syndicate's Stella Artois in the CCI4*-L and Nina Gardner's Ibella in the CCI4*-S.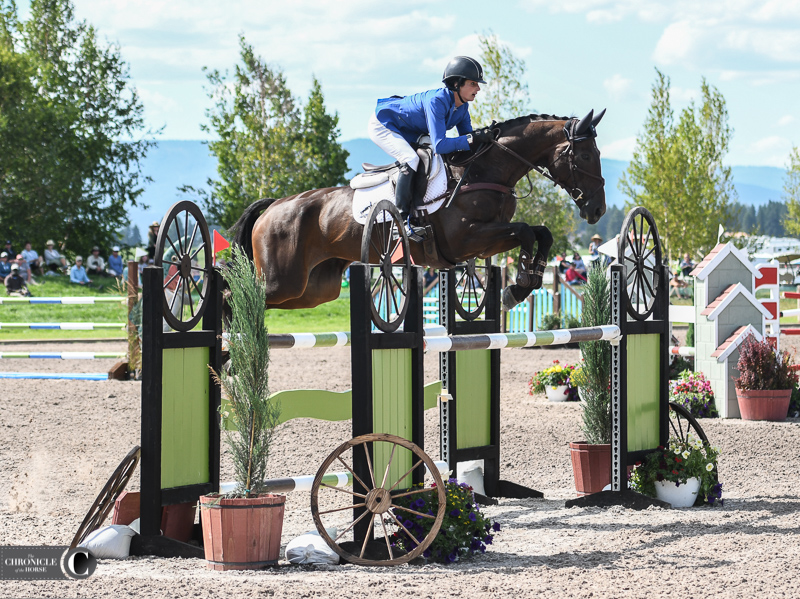 It all came down to show jumping today over Marc Donovan's course in the feature CCI4*-L, and Brannigan and Stella Artois jumped a clear round to move from second to the win after leaders Lauren Billys and Castle Larchfield Purdy had a rail down.
"I was really thrilled with how Stella jumped," said Brannigan. "It's been a long road for me and a long road for her. She hasn't gone advanced since Millstreet [CCI4*-L (Ireland)] in 2017."
During her suspension, Brannigan had planned to give the 11-year-old Holsteiner mare to Boyd Martin as a backup horse for the FEI World Equestrian Games (North Carolina), but then she was injured.
"I guess to be overly spiritual it was kind of God saying to me, 'Keep your horse.' She came back super," said Brannigan. "Between my teeth and the rain at Essex [in June where she scratched from the advanced], I was thinking to myself, 'Oh, am I a little crazy to run her in the long format four-star here?' I had been riding with Phillip [Dutton] a lot, then he was out of town so I've been riding with Boyd a lot, and he's been so helpful. I felt very prepared on her. She just felt like a beast at her last couple of gos, so I decided to go for it. I was thrilled with how she show jumped today. I was nervous. She jumped super, and I couldn't be more thrilled with her. Ibella and 'Toddy' are so different, and they're both so different than [former five-star partner] Cambalda, and that's who I've had most of my winning experience on, as well as [young rider horse] Cooper. It's been a good learning curve for me to be a well-rounded rider."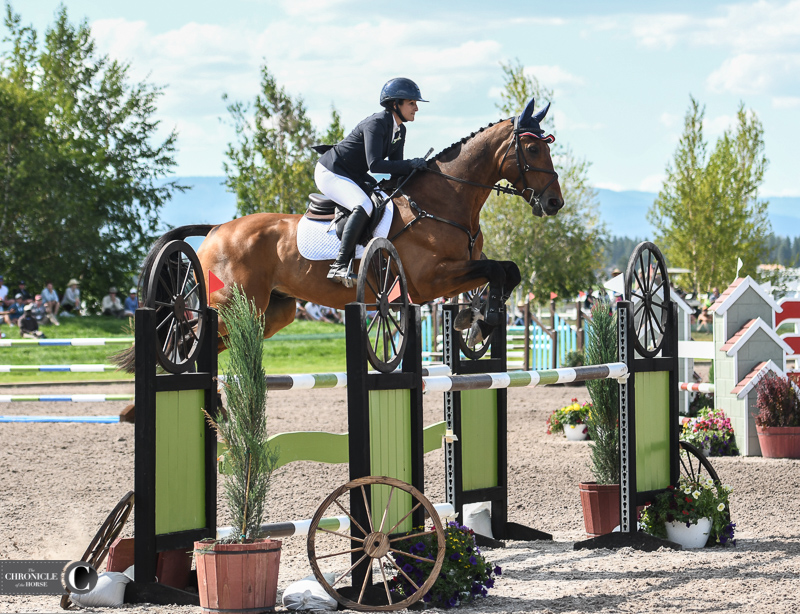 Brannigan decided to make the trip to Rebecca Farm because she wanted to support the event. She received the "Big Becky" grant from the Broussard family a few years ago, which enabled her to go to Millstreet.
"I think her experience does show, and she really loves the game so much," she said of Toddy. "I'm just excited because I know she's a top, top horse, and I have wonderful people that own her, and I'm excited for her future."
Through tears, Brannigan described how much the win today meant to her.
"It's been a tough couple of years," she said. "I was very emotional after because I didn't even know if I would event again. When you're Googling what you might end up doing when you've spent your whole life doing a job, that's really where I was at."
During her suspension, she tried to look on the bright side and began to enjoy coaching more and more. "For a while, all I cared about was me winning, and I don't feel like that anymore," she said. "It was probably the best thing that's ever happened to me, having that year. It was inspiring watching [student] Alyssa Phillips go to Bromont and deliver like that [winning the CCI3*-L]. Time goes on, and things happen. This sport's tough, and if we've got good people around us, it makes it possible to keep going."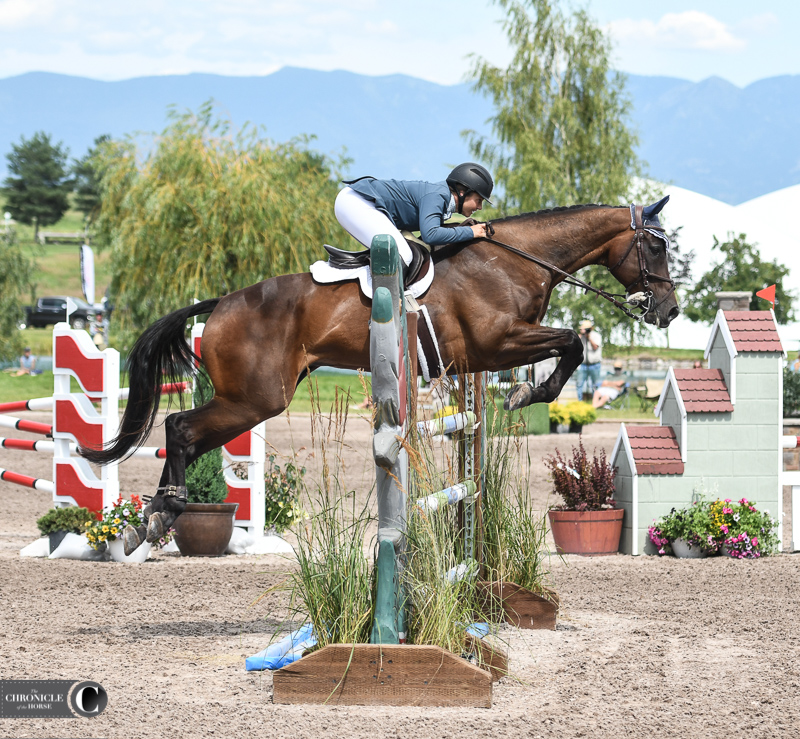 Sabrina Glaser had a couple of rails in hand with Patricia Yust's Rembrandt today, but only used one and was able to take home the win the CCI4*-S.
"He's amazing. He tries his heart out," she said. "He's a really easygoing guy, so in the past I've had these lovely hunter rounds, but we'll often have some rails. I have a great show jump instructor at home, so we've been trying some different things. The last show jump school we had, she had me cantering down to a jump on a loose rein like he was a baby, and he had to find his own feet. I tend to try to help him too much—the control freak in me.
"I already knew I had a couple of rails in hand, so I thought, 'OK, we'll try it out this way and see what happens.' We still had the one down," she continued. "I don't think we were going to get style marks, but he tried really hard. He was jumping well over a lot of it."
This event was a test for Rembrandt, who scared himself after Glaser fell off at the water at her last event. After lots of re-schooling through water at home, he was back to his old self over yesterday's cross-country.
"This event was a huge question mark for us," she said. "I've had him since he was 3, so we have a great partnership. I know him really well. Everything's always been easy for him. He's just that casual guy, like a puppy dog."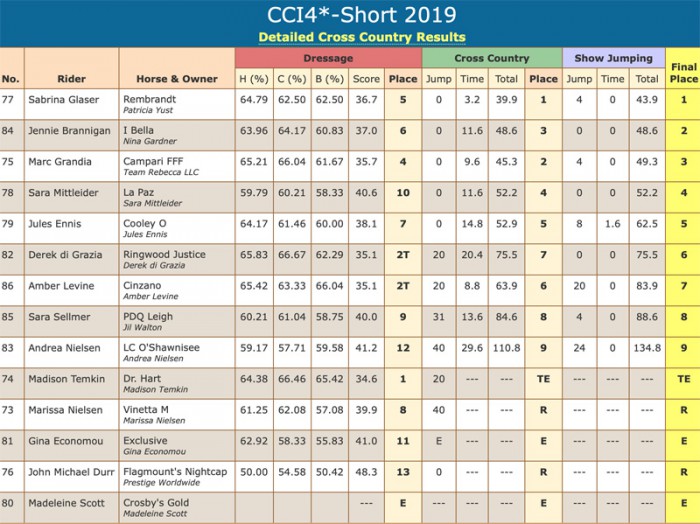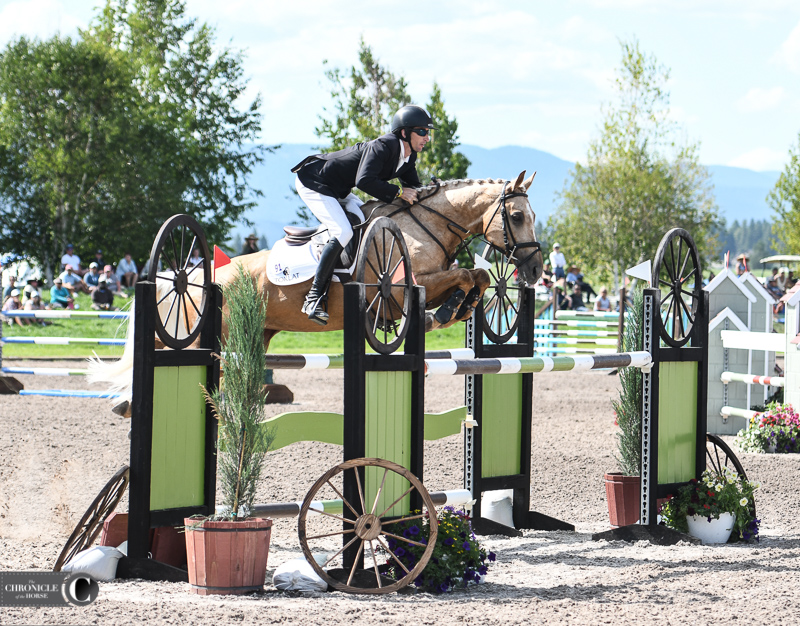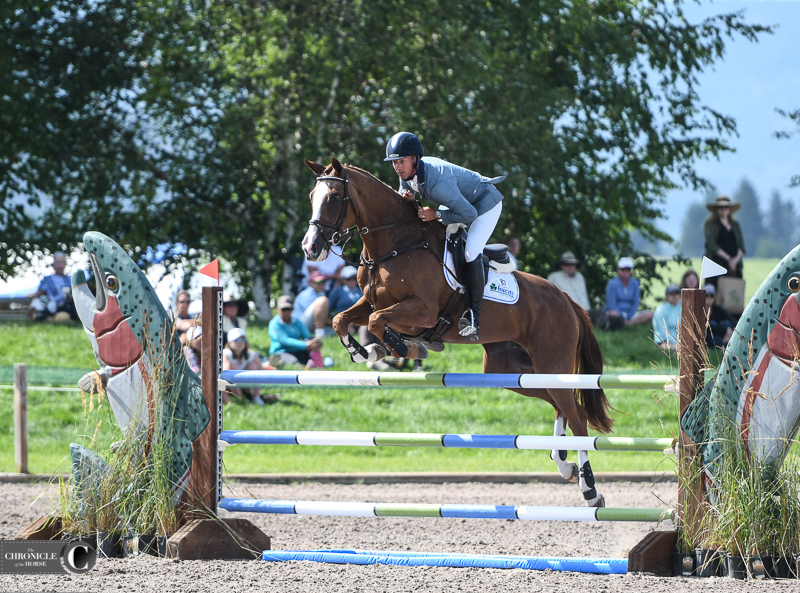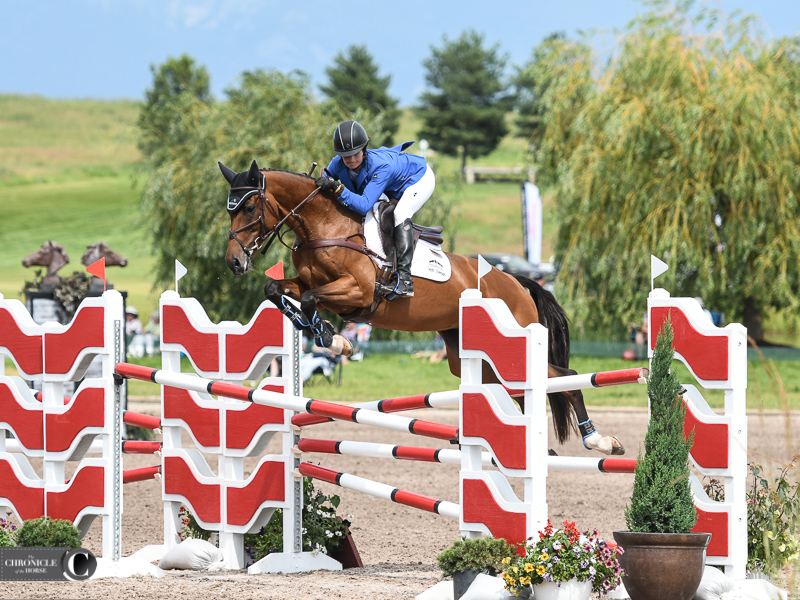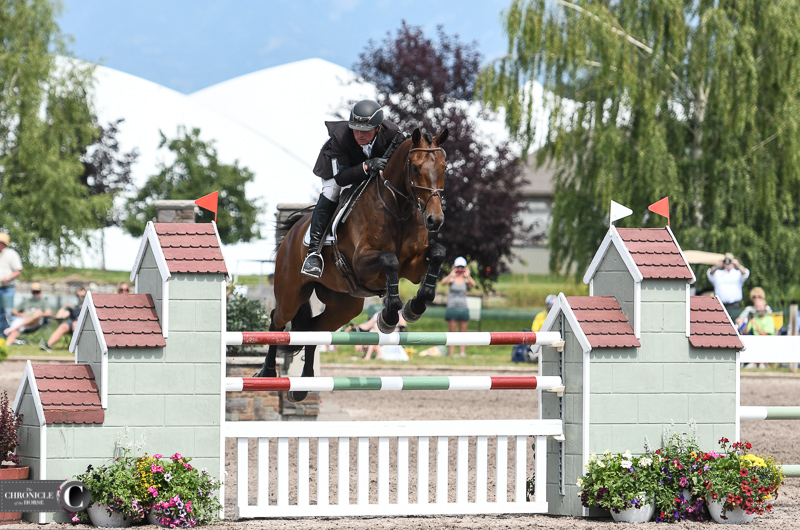 For more of the Chronicle's coverage, click here.
For full results, click here.